Shots outside the neighbourhood…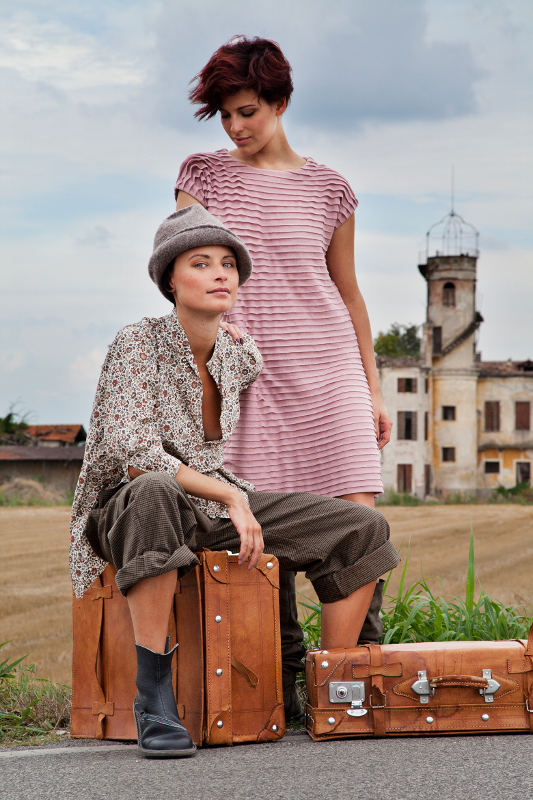 This title serves as a perfect introduction to the meeting between the shots taken by the young photographer from Padua, Giulia Magnaguagno, and the offerings for autumn from the store IVO MILAN.
The concept of 'outside the neighbourhood' refers to the external perspective, and from certain viewpoints, also refers to being outside the boutique in Padua, which usually shows its range inside the spaces that have now become familiar to public online.
But it is also an indication of the subject around which Giulia shoots her photographs, in other words, a journey. With the focus centred increasingly on the strong scenic and aesthetic presence of the female form, the dimension that moves is suggested by minimal touches: luggage, roads and changing backgrounds. The elsewhere is intentionally presented and is based on the models themselves. They interpret the clothing designed in different places and cultures, immortalised in set contexts; which are easily recognisable for anyone that knows Padua … from the historic centre, the famous university observatory of Galileo Galilei in the vicinity of Specola, on the Ponte Molino and Ponte di Ferro bridges, to the countryside surrounding the town centre.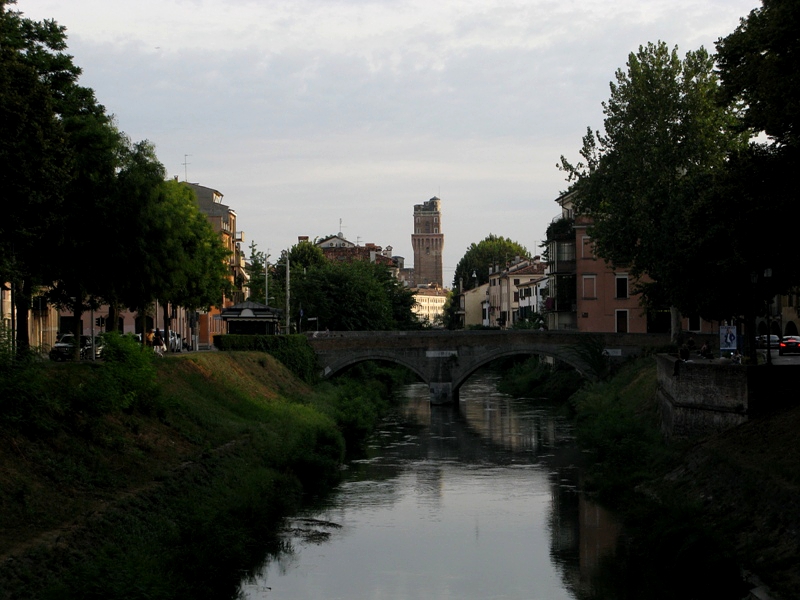 Go to the contemporary art gallery site Spazio Anna Breda in Padua, to learn more about the talent and biography of Giulia Magnaguagno.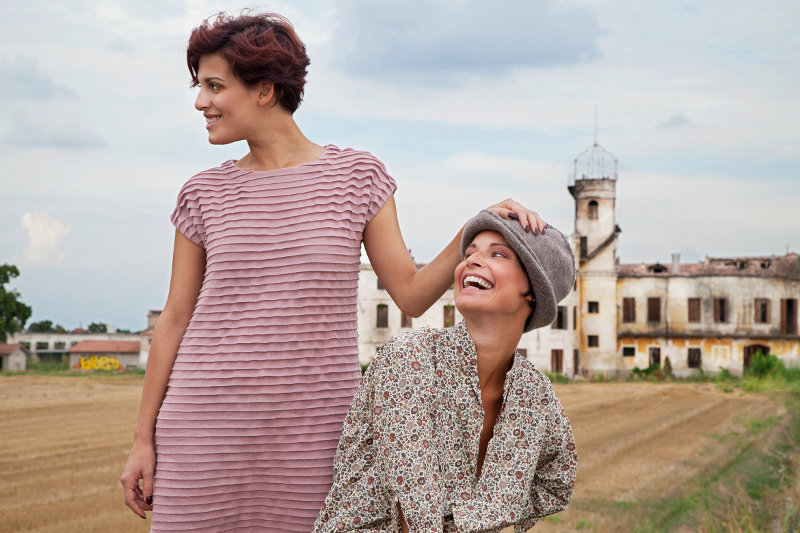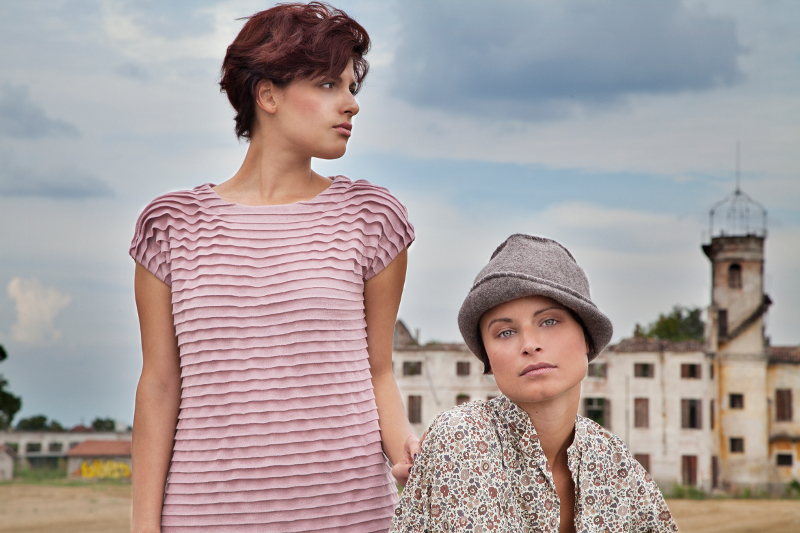 Set 1, in the countryside surrounding Padua, starting from the left, the girls are wearing:
Haat garment, knitted stripes overlaid with cotton, polyester and alpaca
Yesey hat, in mat wool jersey
Daniela Gregis shirt, printed Liberty design cotton shirt
Daniela Gregis pants, in washed cotton with a micro-check design, and natural leather belt
"Archive" short Trippen boots, in soft elk leather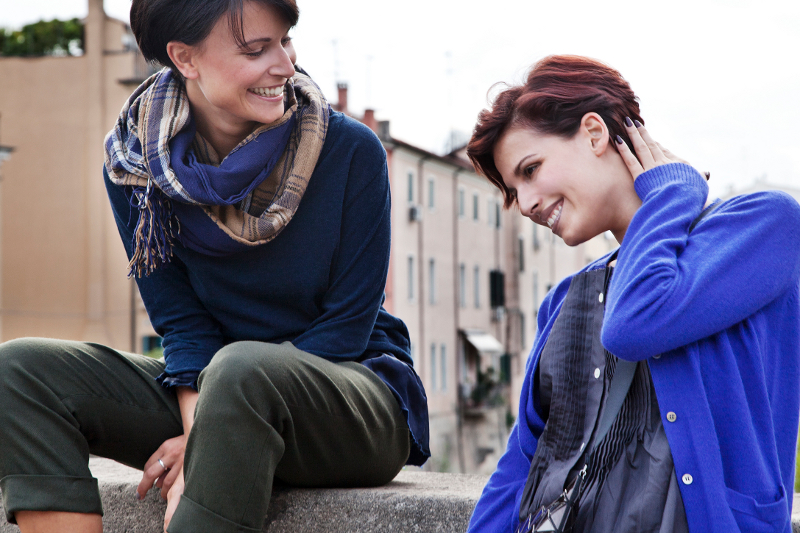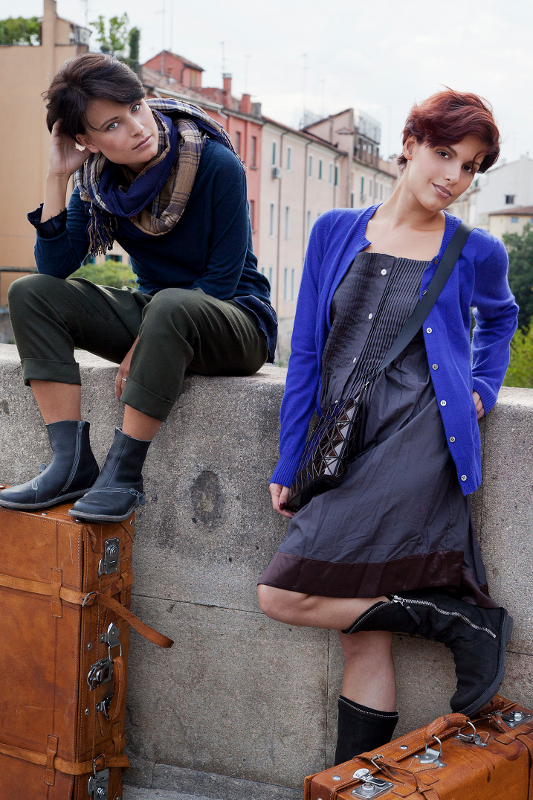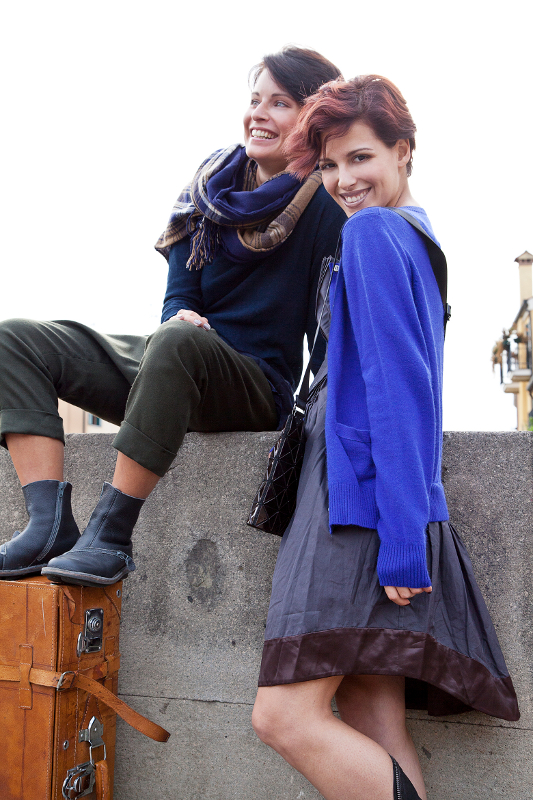 Set 2, on Ponte Molino, starting from the left:
Y's Yohji Yamamoto top, asymmetrical, in cotton and angora jersey, with satin applications at the bottom and on the cuff
Y's Yohji Yamamoto scarf, with two woollen Scotch plaid panels
Yohji Yamamoto pants, in wool viyella jersey
"Archive" short Trippen boots, in soft elk leather
Sacai garment, cotton jersey cardigan shirt with attached wool cardigan
Bao Bao Issey Miyake shoulder bag, in origami PVC triangular panels
Short Trippen boots, in vintage cowhide leather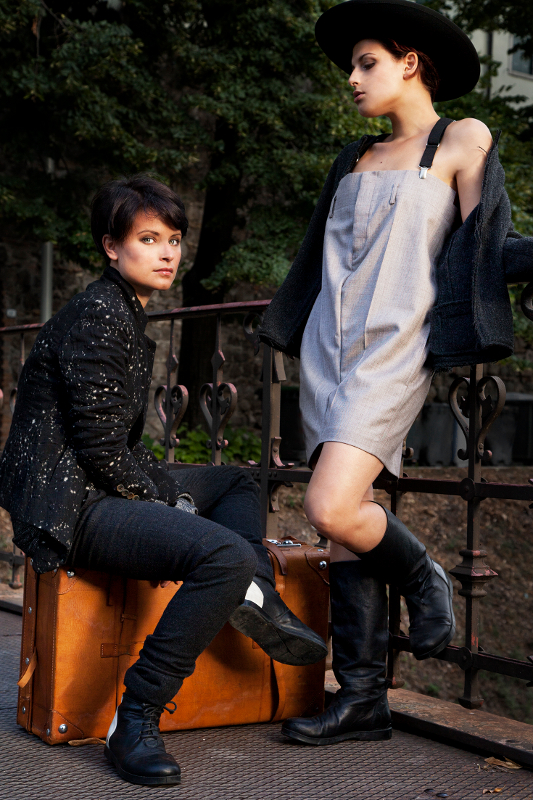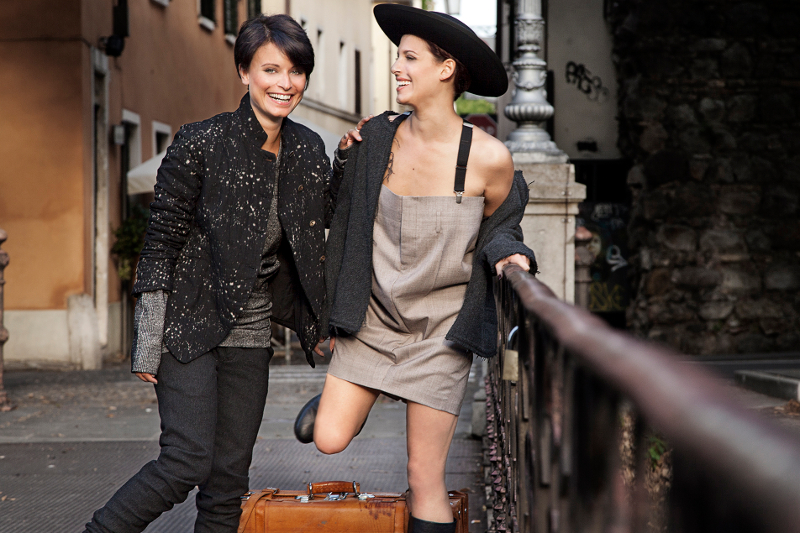 Set 3, on Ponte di Ferro, starting from the left:
Forme d'Expression jacket, in crushed wool with a dotted print giving the effect of 'corrosion'
Asymmetrical Forme d'Expression t-shirt, in a Prince of Wales wool and cotton knit
Rick Owens pants, in brush-back crushed wool flannel
Marsèll "goccia" ankle boots, in leather, and part of the heel in white rubber
Y's Yohji Yamamoto jacket, in heavy "weave" type drape in wool and polyamide with unfinished edging
Junya Watanabe, bermuda garment with high waist and braces, in soft virgin wool
hat with broad 'Hamish' brim, Comme des Garçons-Comme des Garçons, in stiff woollen felt
boot in treated cowhide leather, with rubber under sole and heel in bubble rubber, Marsèll "goccia"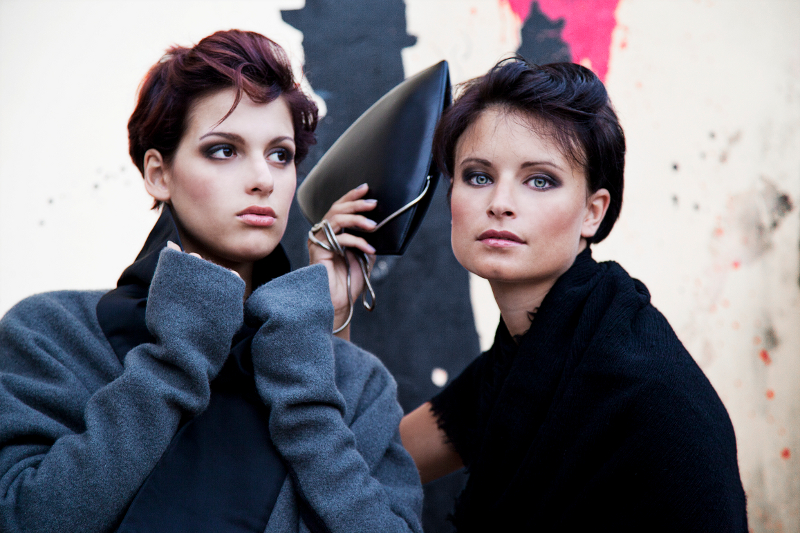 Set 4, narrow street near Specola, the Galilelo Galilei observatory, starting from the left:
Rick Owens caban, in wool, silk and cupro fabric
Rick Owens garment, in viscose and acrylic caddis
"Archive" short Martin Margiela boots
long Yohji Yamamoto stole, in felt wool combined with wool gauze
Rick Owens pants, in brush-back flannel of crushed wool
Triangular shoulder bag, Jaana Parkkila, in sheepskin and Nickel-free metal cord (soon available in the catalogue under code 20814)
Marsèll "goccia" ankle boots, in leather, and part of the heel in white rubber
Because most of the shooting was done entirely in public places, the footwear worn by the models was kindly lent by Sari. Most of the footwear is still available in the IVO MILAN catalogue.
The staff, in order of appearance: Sari stylist, Anna make-up artist, Annachiara assistant photographer, Irina and Giulia models; Giulia photographer