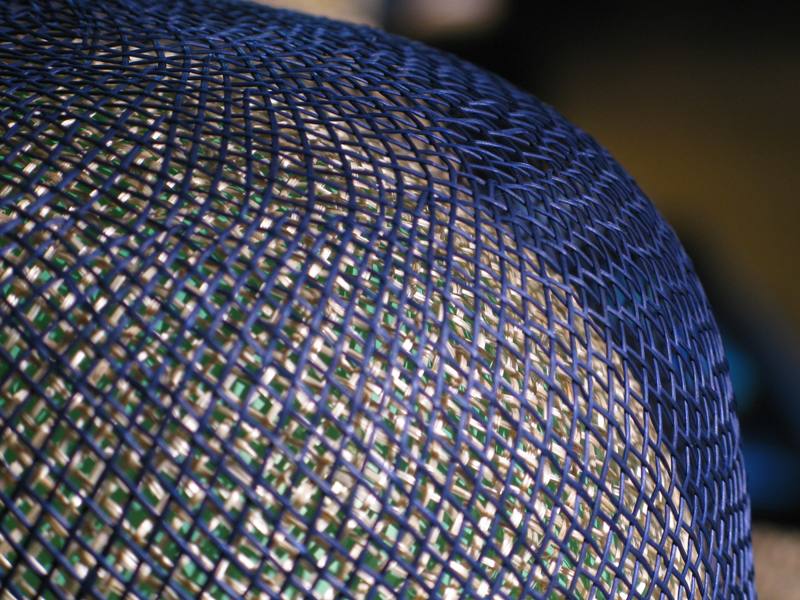 The minimalist design of the exclusively hand-made line of hats made for the German brand SCHA, belies the expert craftsmanship of the Polish designer Ewa Kulasek. Having studied painting and sculpture at the School of Fine Arts in Düsseldorf, the artist continues to explore the figurative arts from her studio in Cologne, choosing the aerial form of head covering as the form for her sculptural skills.
Read More
To show once again how the limits between art and fashion are indefinable within the so-called Japanese school, we report the curious installation the architect Yoichi Yamamoto made, for Issey Miyake's boutique in Tokyo.
A series of blue chairs, where the colourful hats by Akio Hirata, the most important Japanese hat designer, are hung and displayed.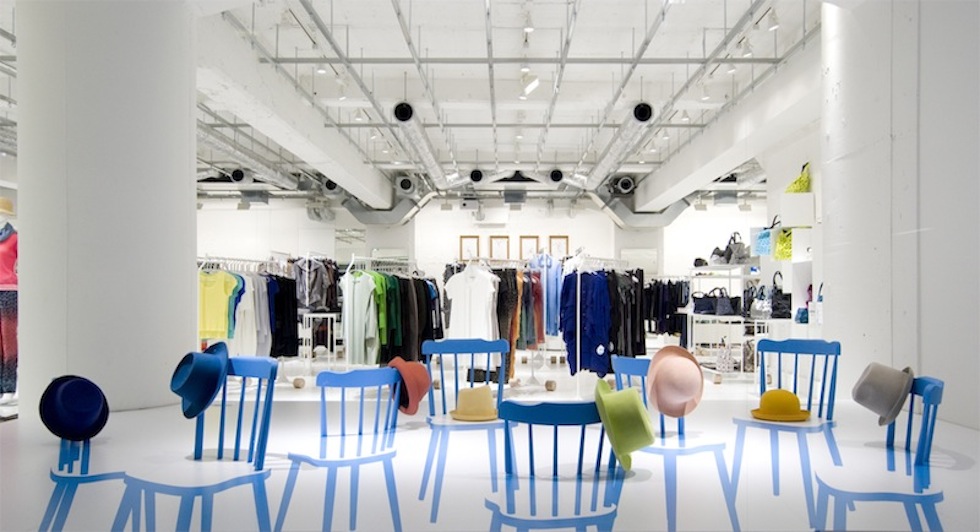 The position of the hats hides an artificial optical effect, that is obtained through a clever combination of three-dimensional elements, the chair backs, and two-dimensional elements, the legs of the playful blue chairs.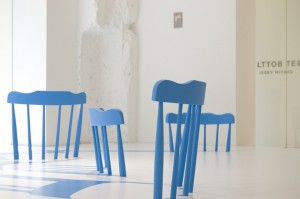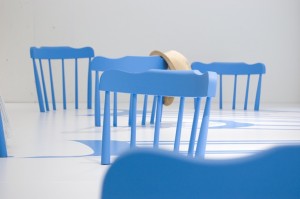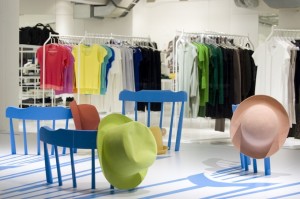 When you look at the shop-window from a certain point of view, the apparent plainness of the installation is able to deceive the ingenuous observers. Only from a different point of view, the complicated and surprising optical illusion is revealed.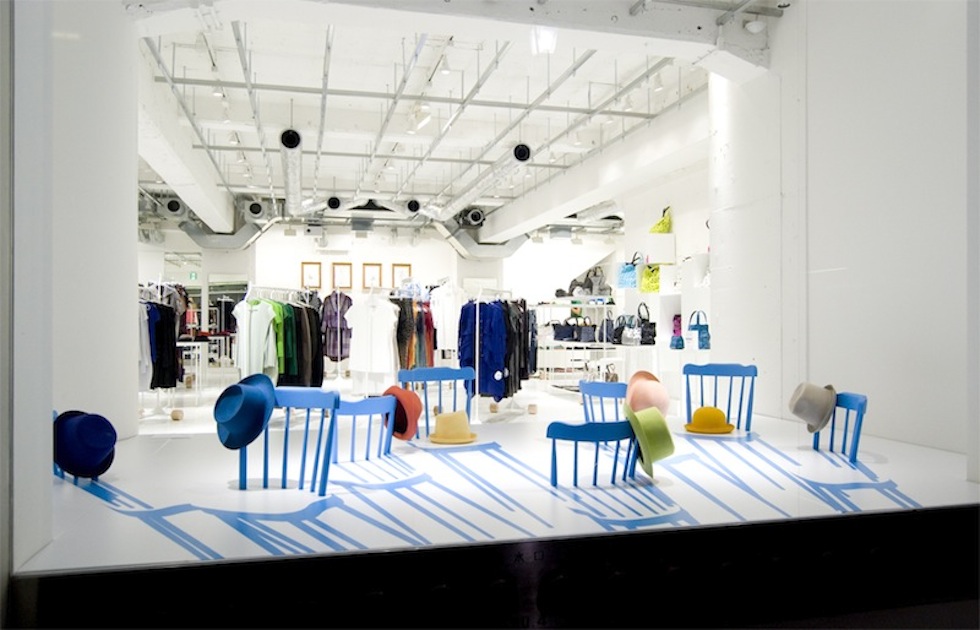 Another evidence of the essential value that is added by different skills is clear when a shop-window is not merely considered as a transient display of items to be sold, but also as a special place where abstract compositions can be shown and shared with a moving audience.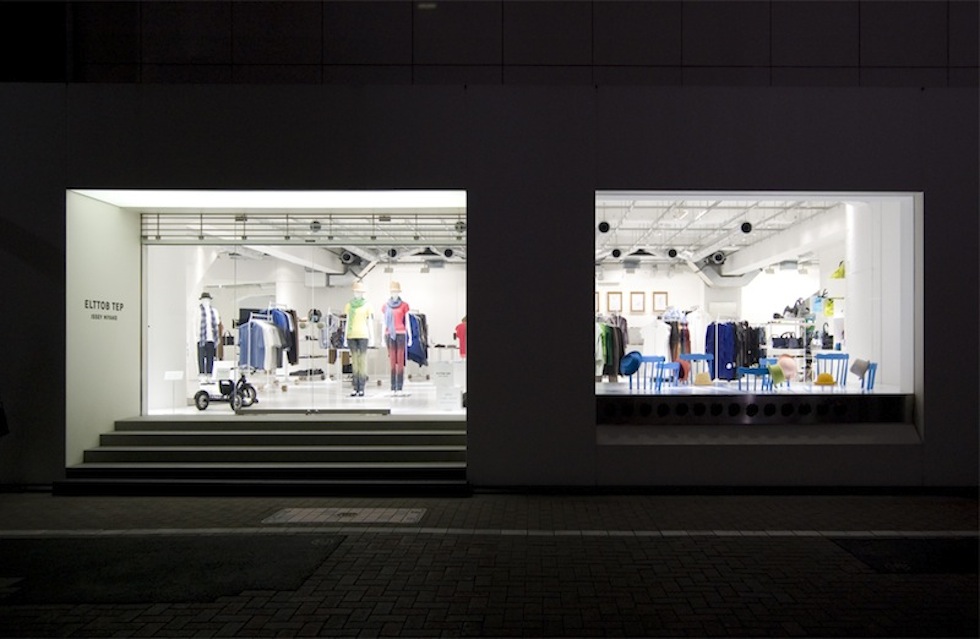 Read More