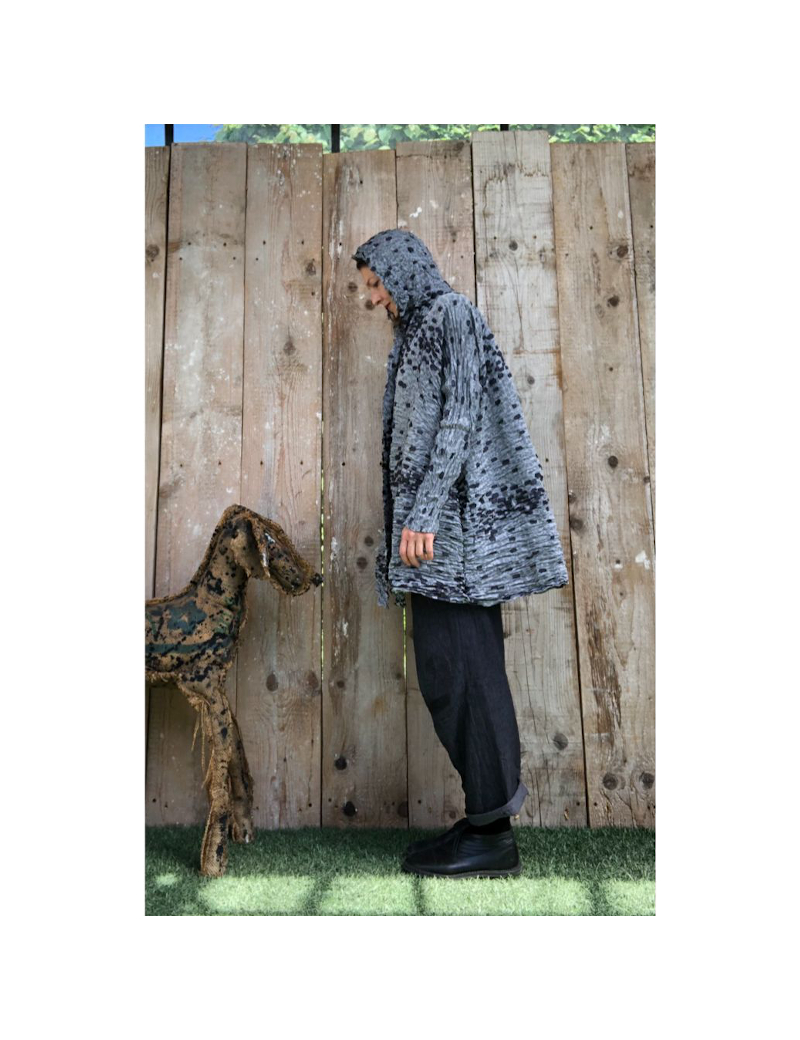 We have already had the opportunity to meet Shu Moriyama before, and those who visited our store in Padua in the last years could know his work, his textile and styling know-how originating from his experience at the unique ateliers of Yohji Yamamoto, whom he cooperated with before launching his own collection, under his own name.
As a generous participant in this transitioning moment in our working experience, Shu shows us his S/S 2021 suggestions.
With a typical Japanese approach, the horizon from which he gets his own inspiration is far away from the influences of western fashion, more focused on commercial inputs and linked to seasonal trends bringing to fast obsolescence. Shu's view melts with trees, flowers and fruits, in an effort of abstraction which gives origin to the pleats of his comfortable crinkled fabrics, with small dots recalling petals, some times tone on tone, some others more showy.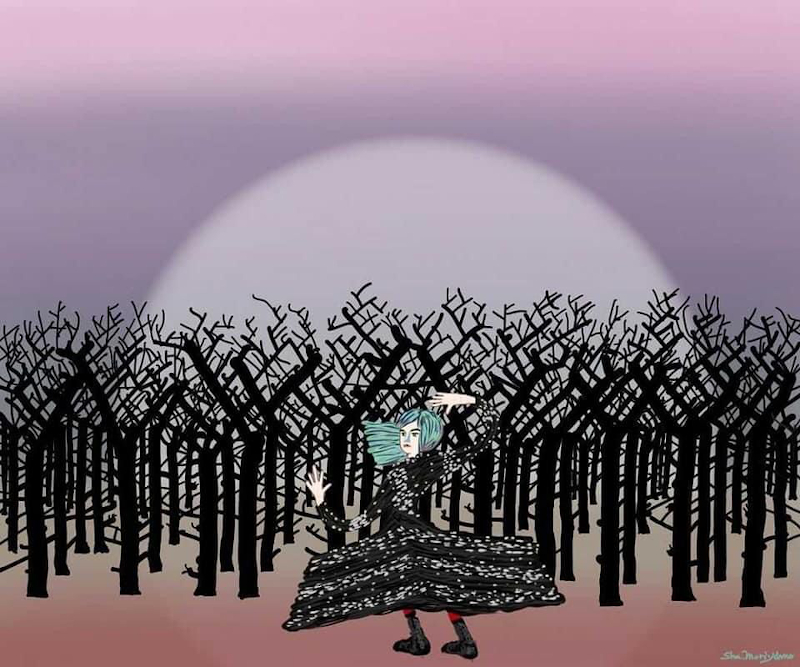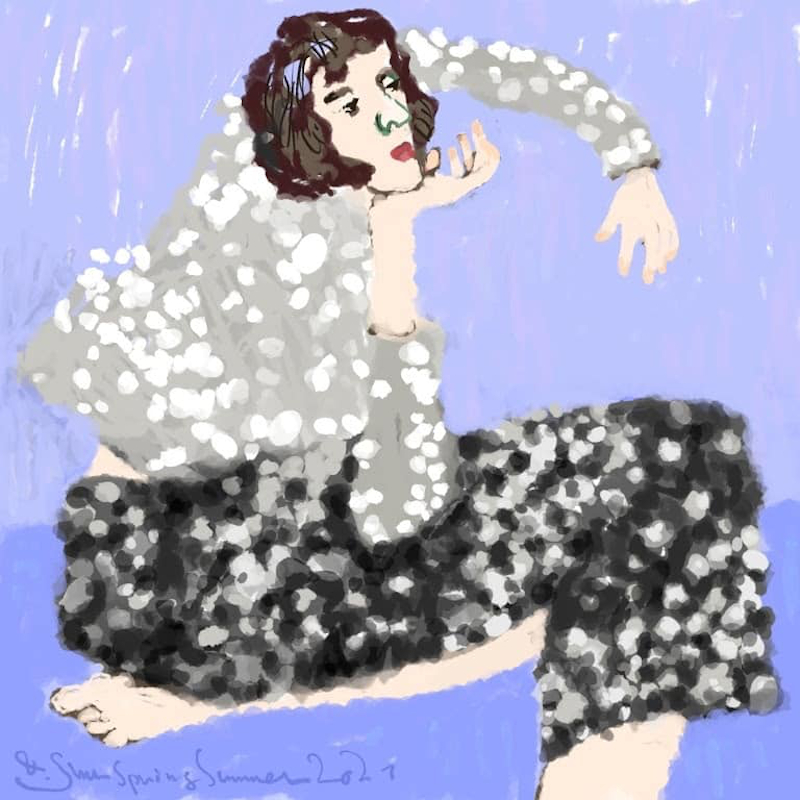 The wide spaces of Normandy, his land of adoption, are the background where his delicate clothes take form, designed with hidden elegance, more to put people at ease than to surprise in an impressive way. Poetry is not showed off, but it's outlined with soft tones in fabric shades, in the embrace of shawl collars, in drop sleeves usually narrower at the bottom, in the chance of wearing many coats upside down, changing the final look.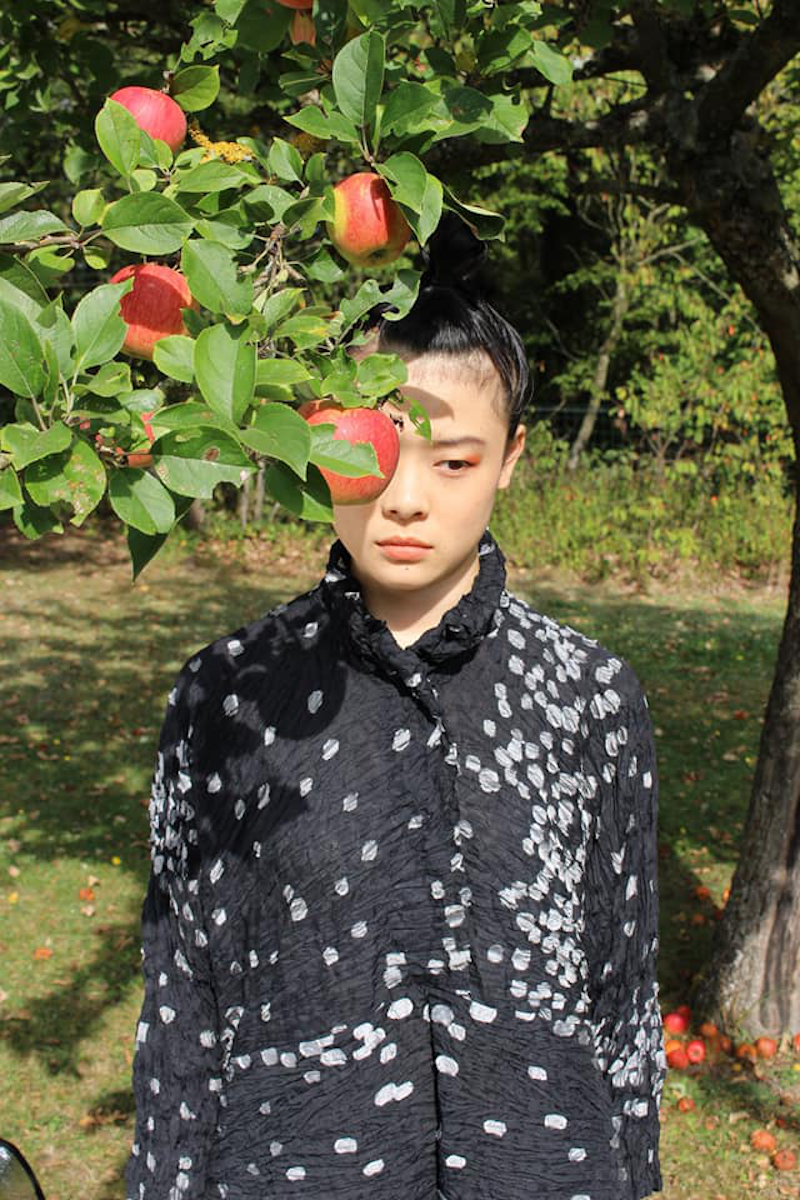 Dresses, jackets, coats, skirts, and trousers, are all designed with comfort and pragmatism in mind, thanks to the elasticity of a polyester that keeps the crinkled effect in time and warrants excellent fit performance, and, more simply, to very easy maintenance, since they can be washed in washing machine with no ironing.
An alternative – less explicit and identifiable – to the more popular plated fabric of Issey Miyake, with a more reserved and calm accent, the one of Shu Moriyama, a visionary artisan to the utmost extremes for France and fashion.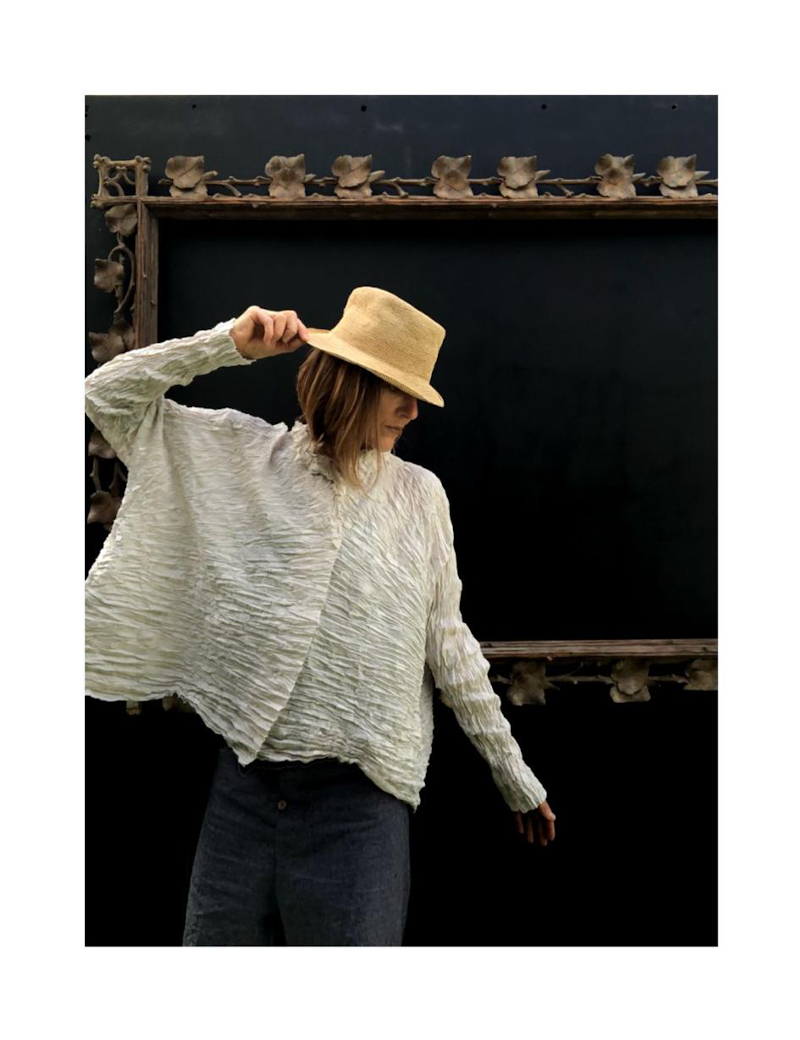 Find the collection on our website!
Many thanks to Shu Moriyama for pictures and drawings and to Sari for the photograph shooting.
Read More