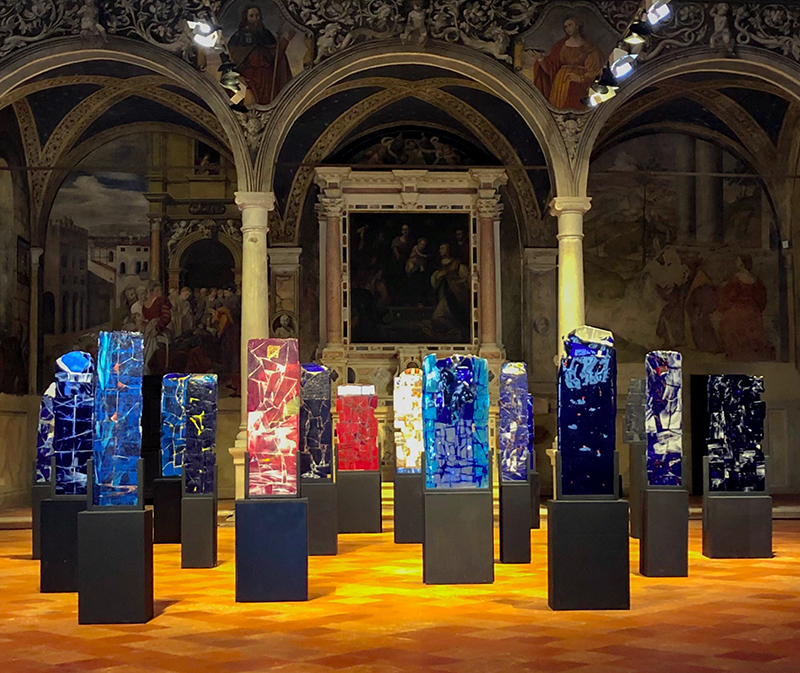 We don't have half-seasons anymore!
This popular saying has never been as real and true to its meaning. After two months of torrential rainfalls and winter temperatures, suddenly, summer is here.
During this period, it's hard to choose what to wear, not to feel cold or suffer from the heat throughout the day. Incidentally, due to the difficulty of finding raw materials, the deliveries of the goods were delayed, which made the selection of the stores inconsistent and incoherent with the weights of the fabrics suitable during this season. Even making our catalog took a long time because we had to wait for the seasonal selection to arrive.
Now that we've finally finished this task, we can offer original combinations: the periodical Mix-and-Match, where we combine the garments on our catalog in fresh and alternative ways.
Here we are with Lucia, our model, outside of the static frame of our website, on the streets of Padua, near our store, combining garments and brands to discover new dimensions, chromatic palettes, and adaptability to contexts and formal or informal situations.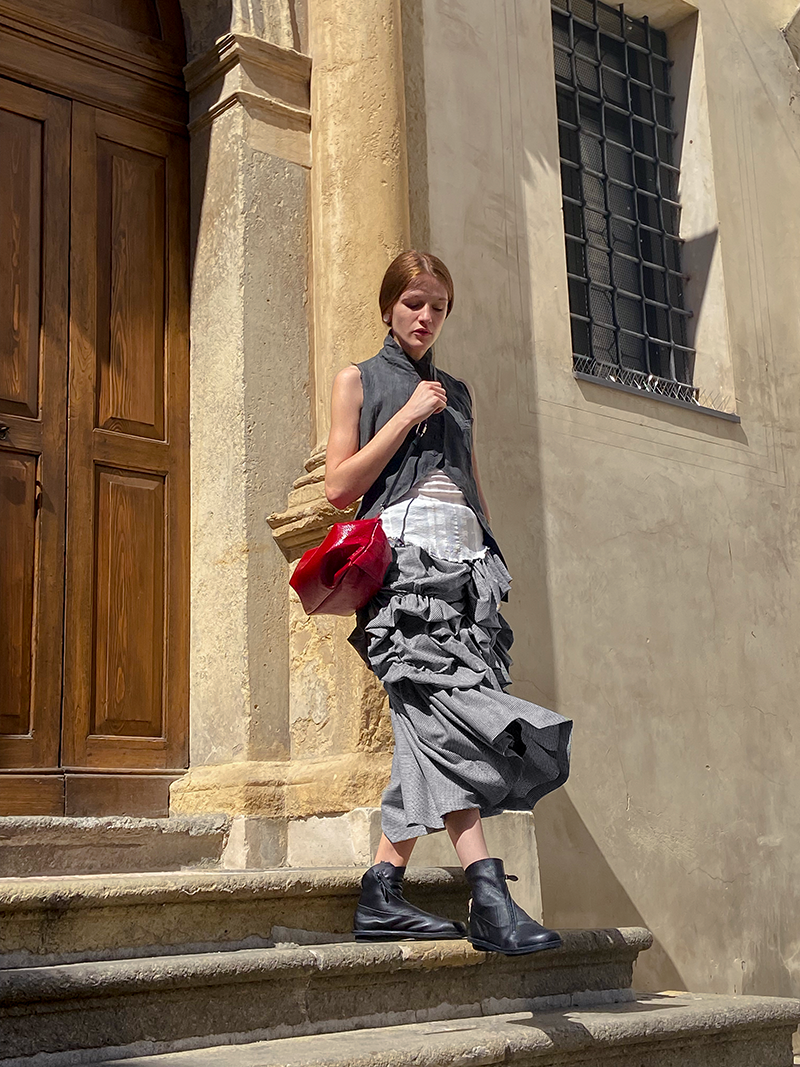 Noir Kei Ninomiya realized this skirt with the typical formal exuberance of the Japanese school. Its central theme is not the feminine silhouette but its narrative potential, which reveals multiple interpretations: from the pronounced femininity with the tapered gilet in washed linen and the fitted tube top in elastic silk froissé by Marc Le Bihan…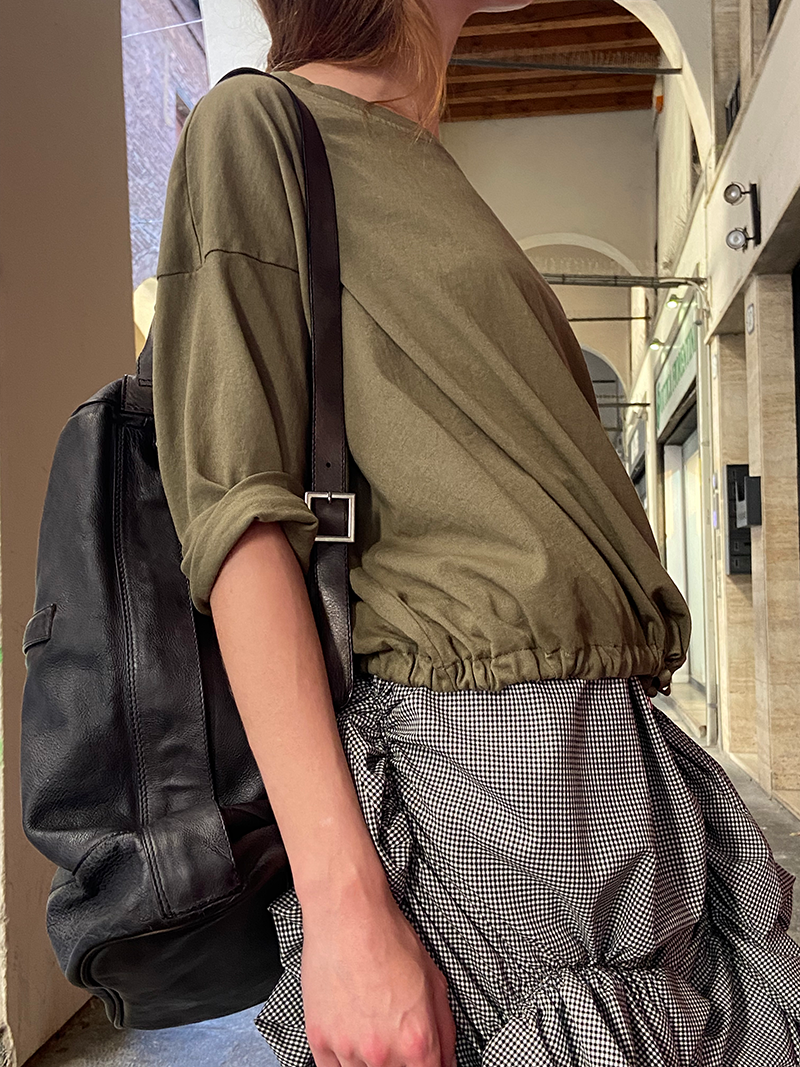 … to a more relaxed everyday expression with the oversized sweater by Album di Famiglia…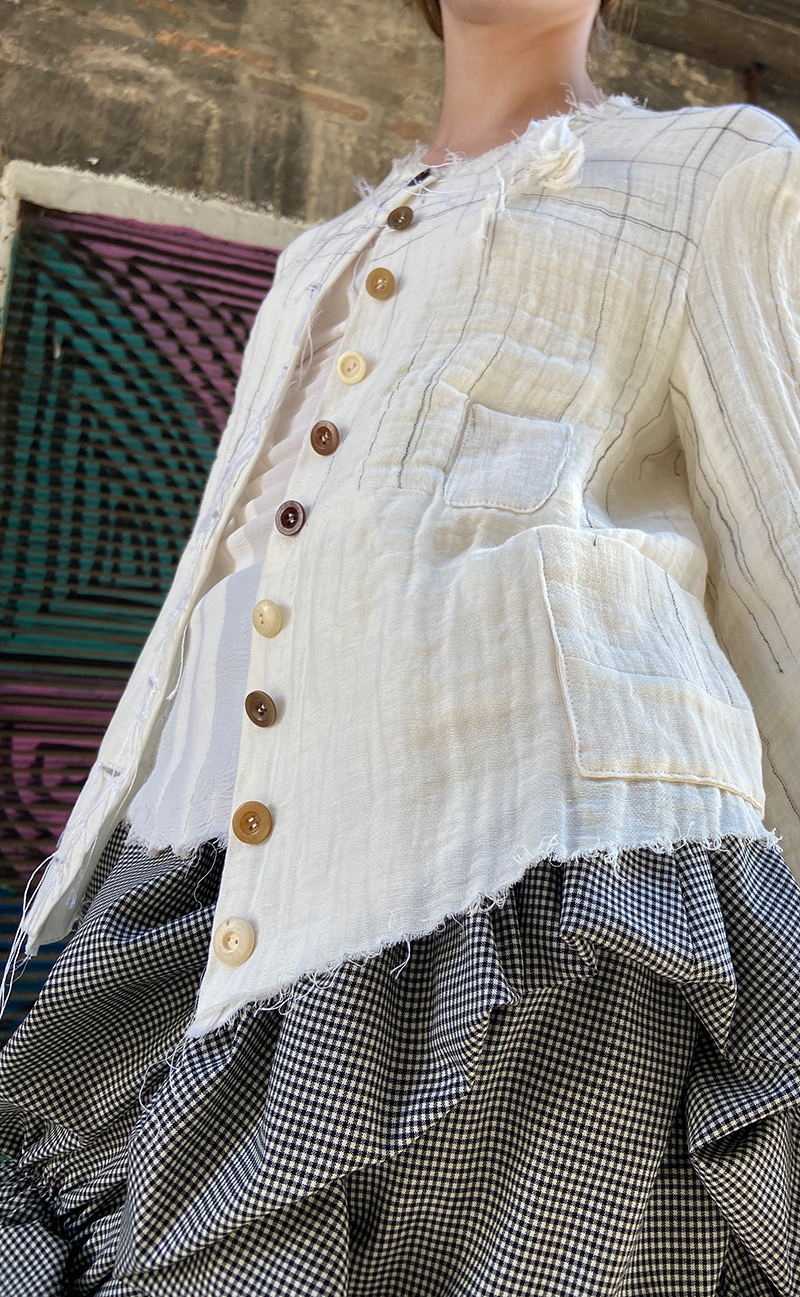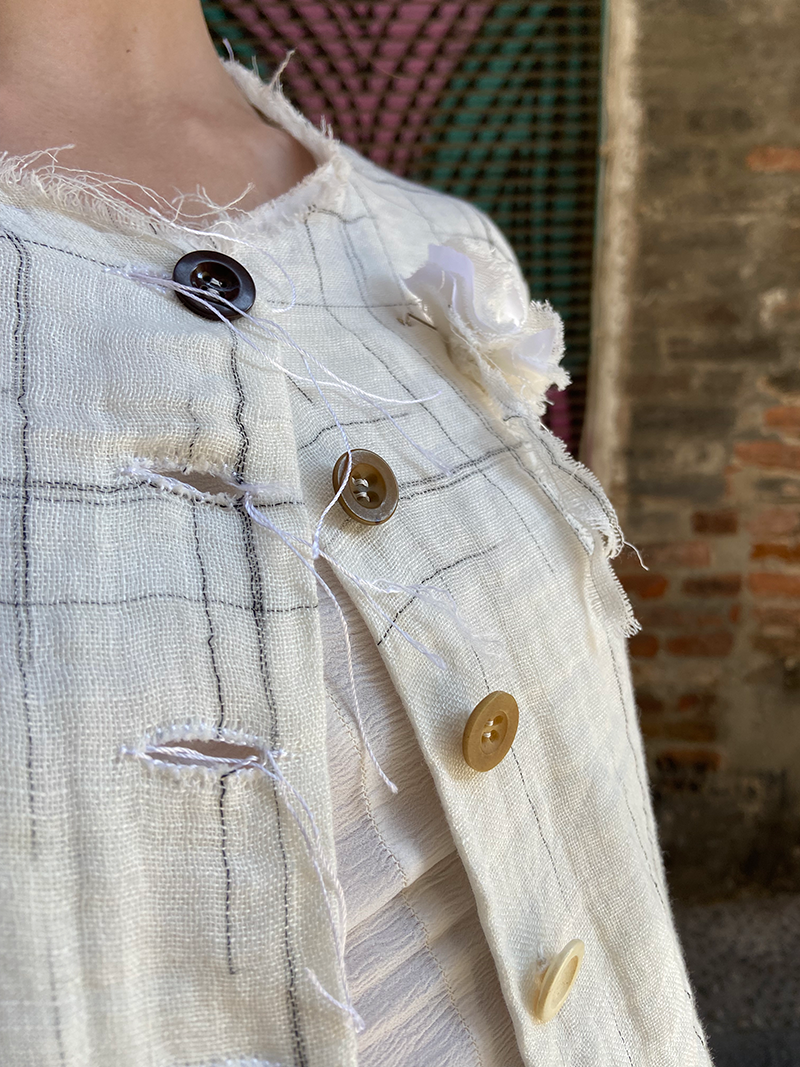 … or a sophisticated and uncommon ensemble with the sartorial jacket, hand finished, in linen and cotton gauze by Archivio JM Ribot.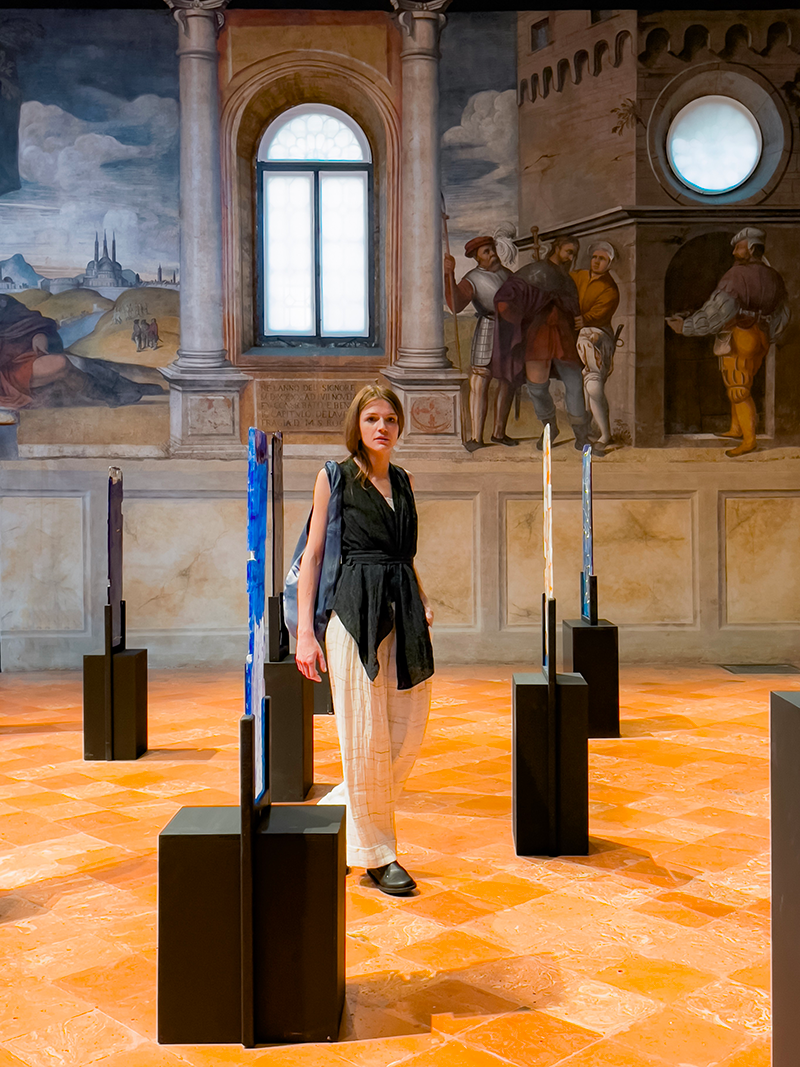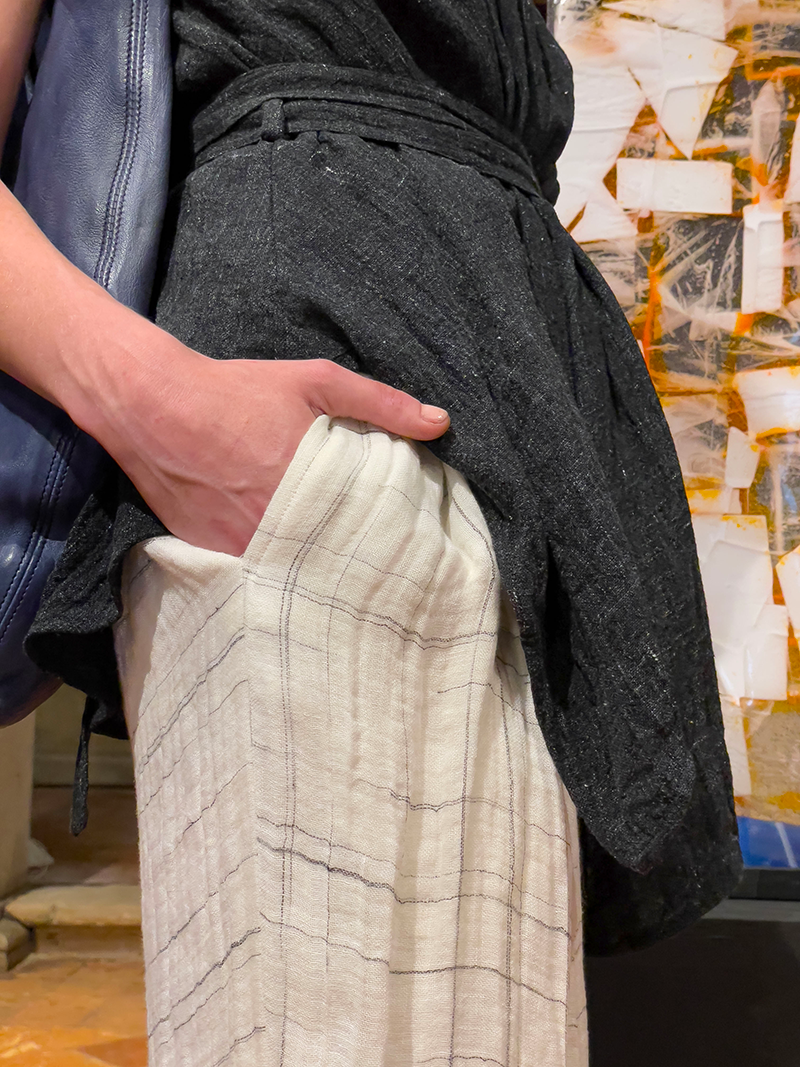 With a different gaze, we can match this blueish gilet/shirt in washed linen by Forme d'Expression with this wide trousers in tubular knit made of linen and cotton by Archivio JM Ribot.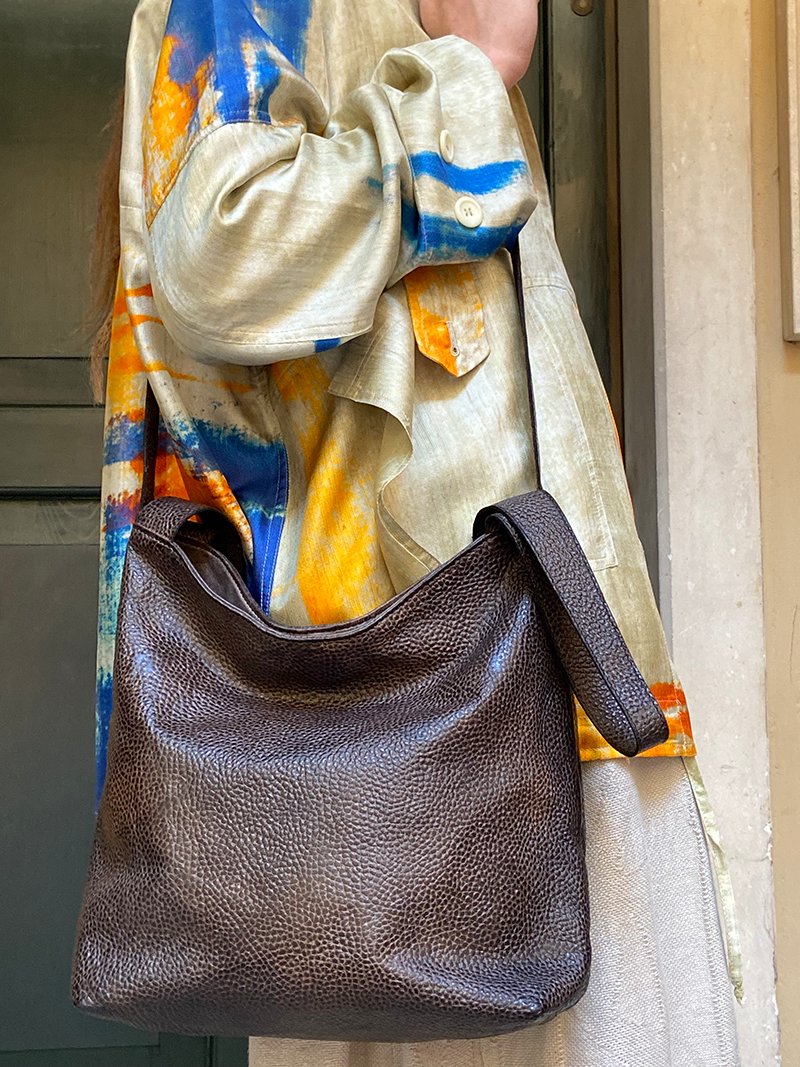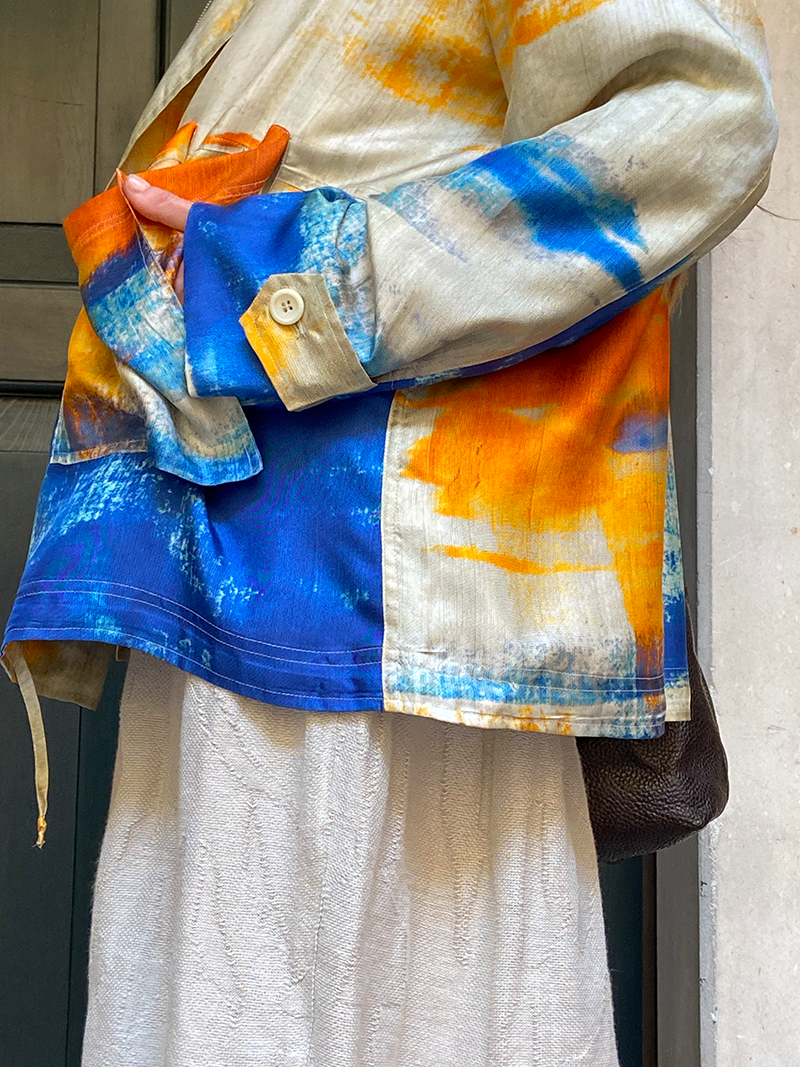 Ultimately we close this first June Mix and Match with a made-in-Italy outfit with this paint−like silk jacket printed bt the historic company Fissore, the neutral colors of the sage shirt by Album di Famiglia and the skirt made of a light linen, cashmere, and silk knit by Boboutic.
The bags are made in Italy by Amine and Numero 10, while the shoes are the Marisa's by Trippen for Ivo Milan.
Read More