Daniela Gregis…F/W 2012-2013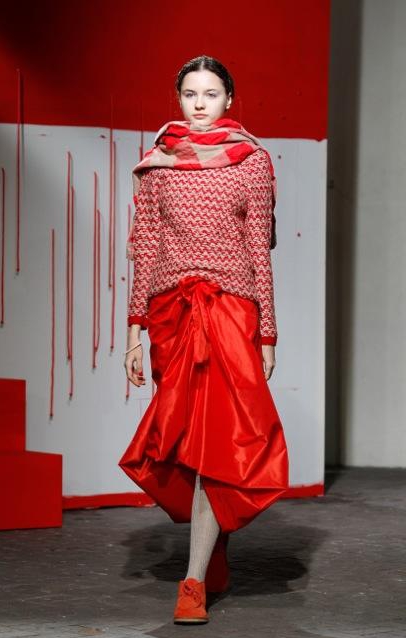 One of the constant features of Daniela Gregis' collection is definitely her unique and exclusive ability to naturally combine two temporal and spatial dispositions that are distinct opposites of one another: the old and rural on the one hand, and the contemporary and urban on the other. A Proustian figure of speech cleansed of all nostalgia and rendered physical in the shape of clothing. The balance created by Gregis essentially has that touch of a different daily reality that has yet to unfold, while seamlessly blending the beauty of the past with current cultural resources.
Comfortable volumes and colour tones drawn from the most evocative seasonal contrasts emphasise a serene sense of femininity, enveloped in fibres and fabrics that have been worked by hand, using the instruments, loom, needles, and crochet hook representing far slower societies. Straw bags, generous shawls and heavy sweaters are evidence of the insurmountable practicalities of facing up to the imminent cold weather.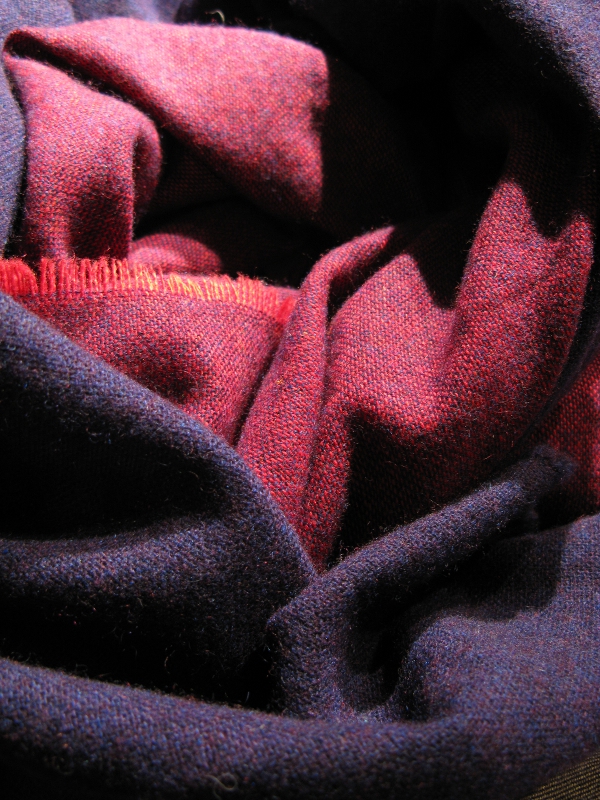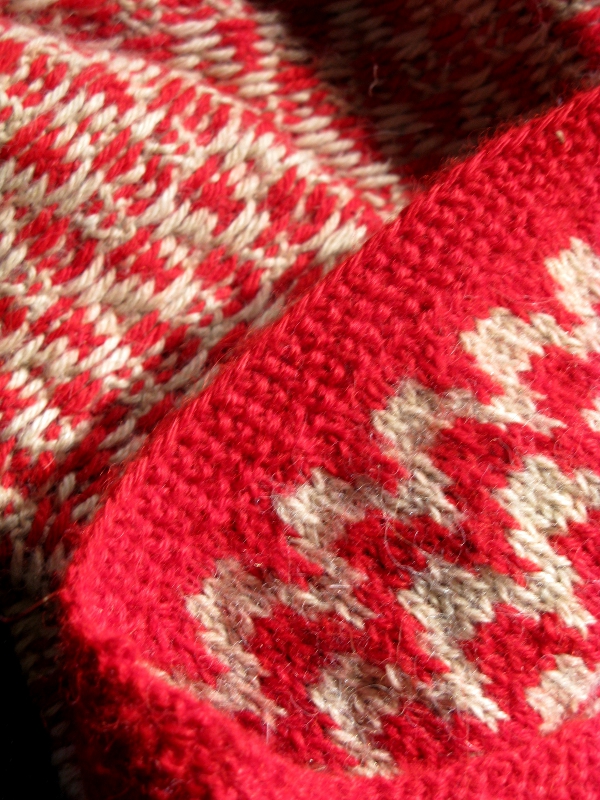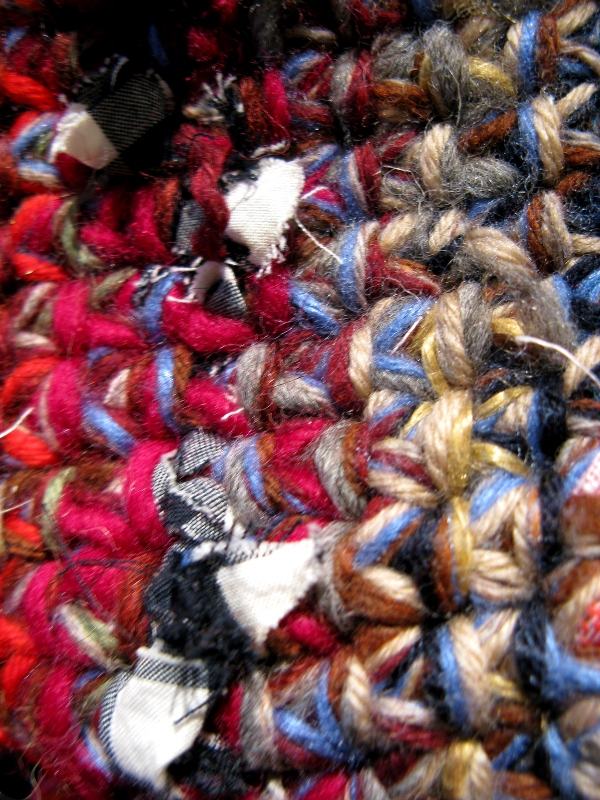 At the same time, a complexity of layered and asymmetrical shapes, with broad and concise lines that combine so well together, and a certain freedom that is provided especially by the garments making a variety of options accessible; these are all evidence of a marked sensitivity to the more evolved clothing options of the Japanese and the countries north of Alps.
The use of sought after raw materials like silks for items that see a skirt transformed with intelligence into an outfit for the evening; taking into account potential social evenings, not just in the context of the upcoming Christmas holidays, but any other entertainment offered by the rich cultural programmes in the various cities.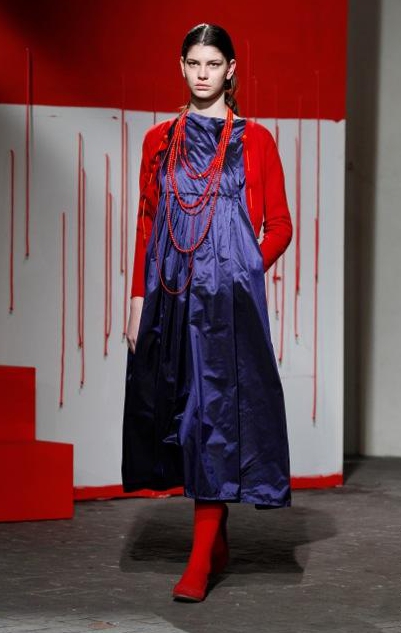 Gregis has the unmatched gift of being able to dress our most diametrically opposed desires and our most incompatible identities.
With our tutor Sari, we invite to discover a brief Fall/Winter 2012-2013 selection by IVO MILAN…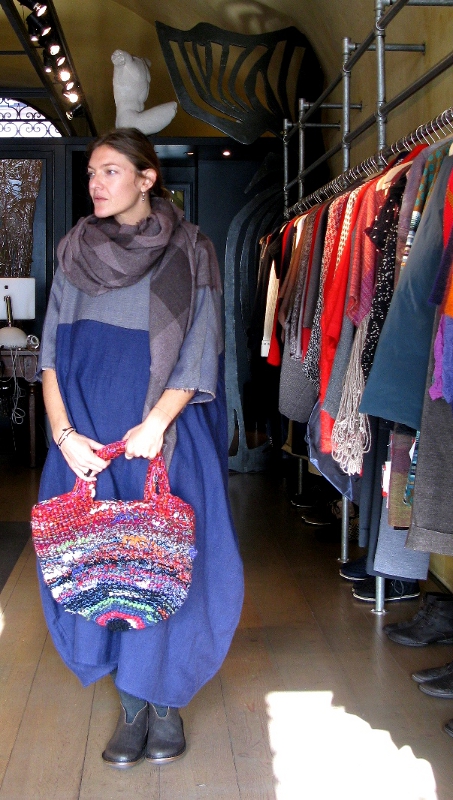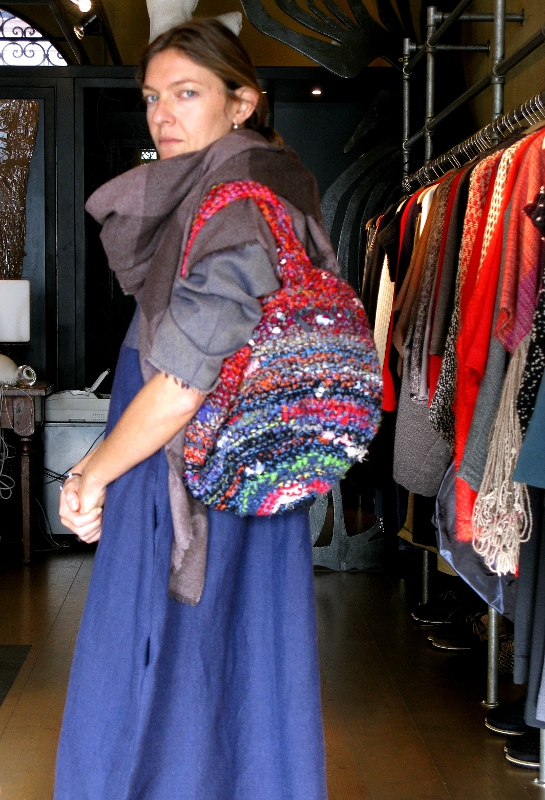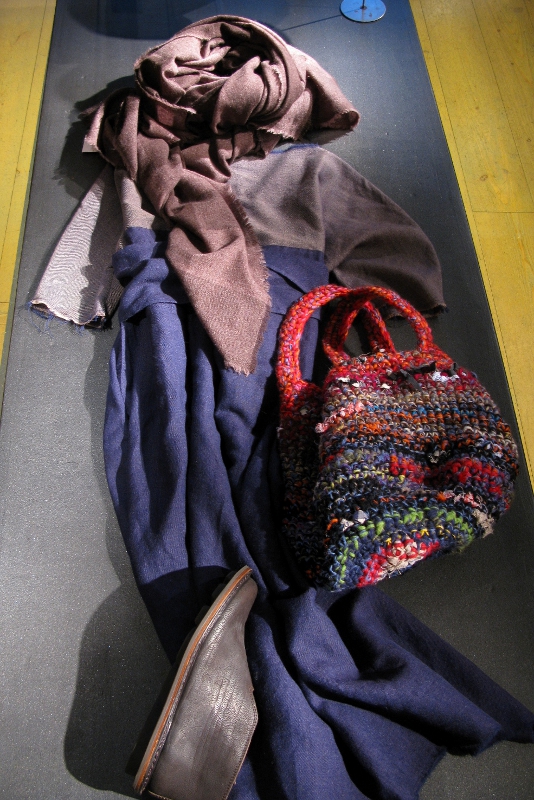 cashmere shawl with buffalo check pattern, small fringe
longuette dress with contrast tone bodice in washed wool and linen, boat neck with slit, high waist cut with adjustable fullness cuff links, elbow length kimono sleeves, side slit pockets, length adjustable through sides eyelets, self belt, raw cut edges
hand made crochet basket shape bag in multicolour wool and various fabric band, double handle
Trippen short bootee in soft, vegetable-tanned, aniline-dyed calf leather with suede surface and used look, zip fastener on the inside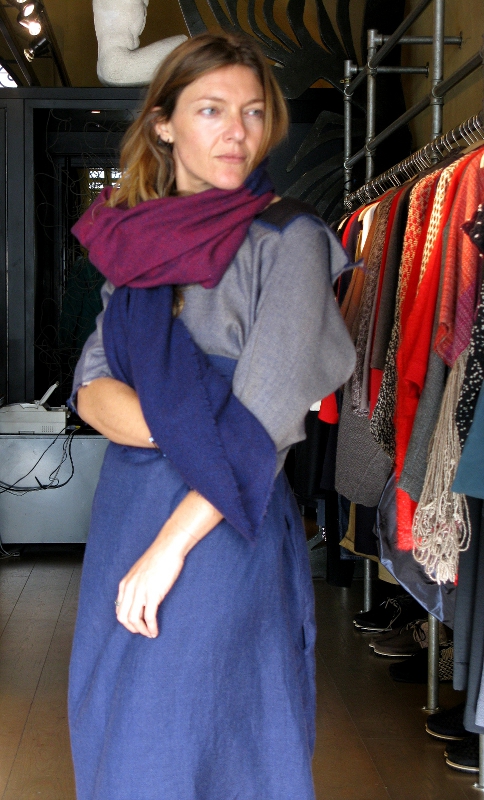 cashmere shawl with macro check pattern, small fringe edges
longuette dress with contrast tone bodice in washed wool and linen, boat neck with slit, high waist cut with adjustable fullness cuff links, elbow length kimono sleeves, side slit pockets, length adjustable through sides eyelets, self belt, raw cut edges
Trippen short bootee in soft, vegetable-tanned, aniline-dyed calf leather with suede surface and used look, zip fastener on the inside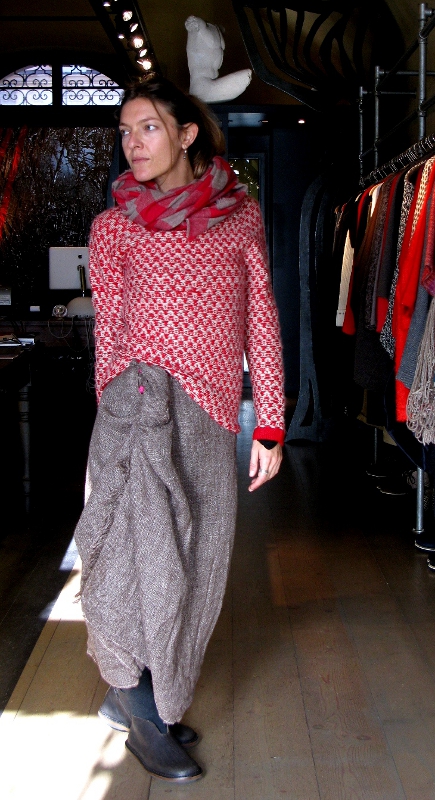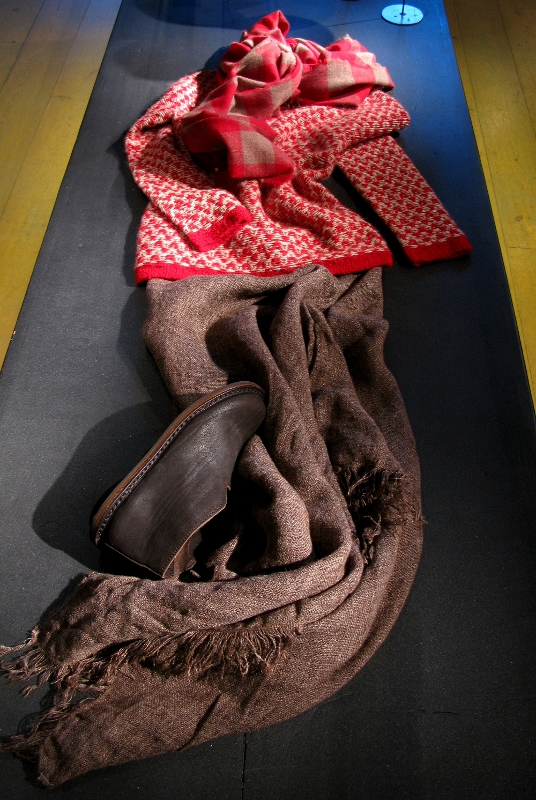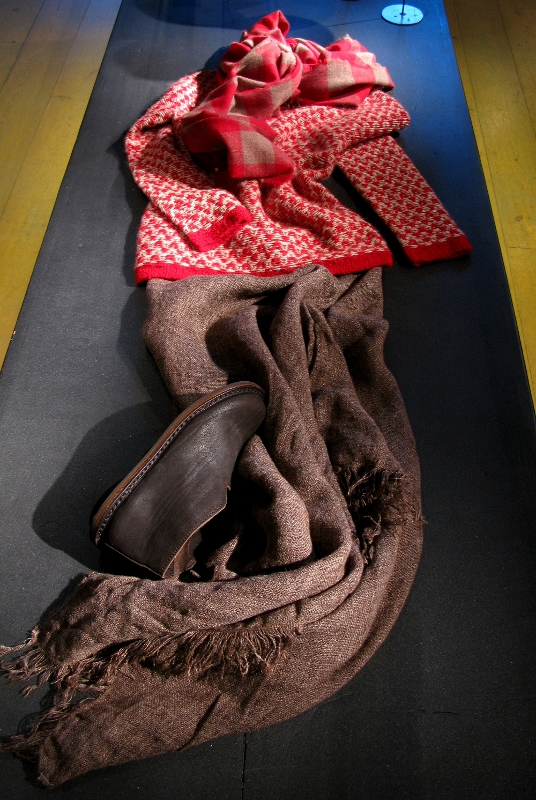 check pattern cashmere scarf, small fringe edges
hand knit jacquard alpaca wool sweater in two tones design, round neck, long sleeves, one tone hem, shaped fit
sarong style skirt in slightly sheer washed wool and linen, wrap-around with adjustable buttons and eyelets fastening, drapeable in various ways with different length effect, fringed edges
Trippen short bootee in soft, vegetable-tanned, aniline-dyed calf leather with suede surface and used look, zip fastener on the inside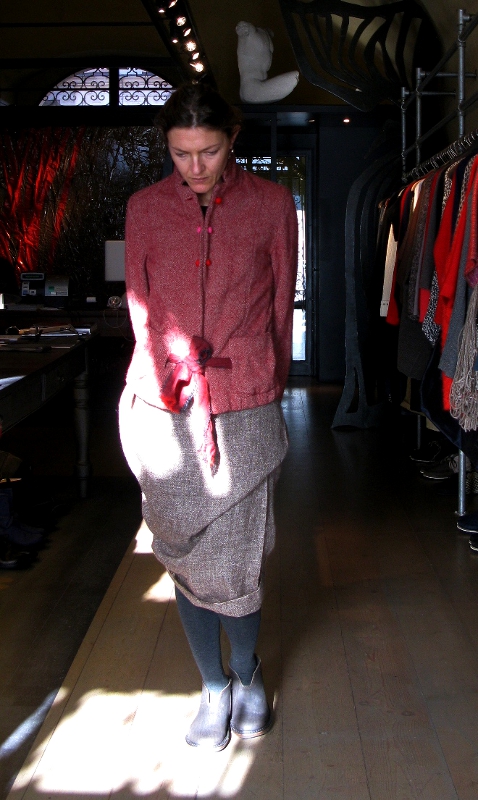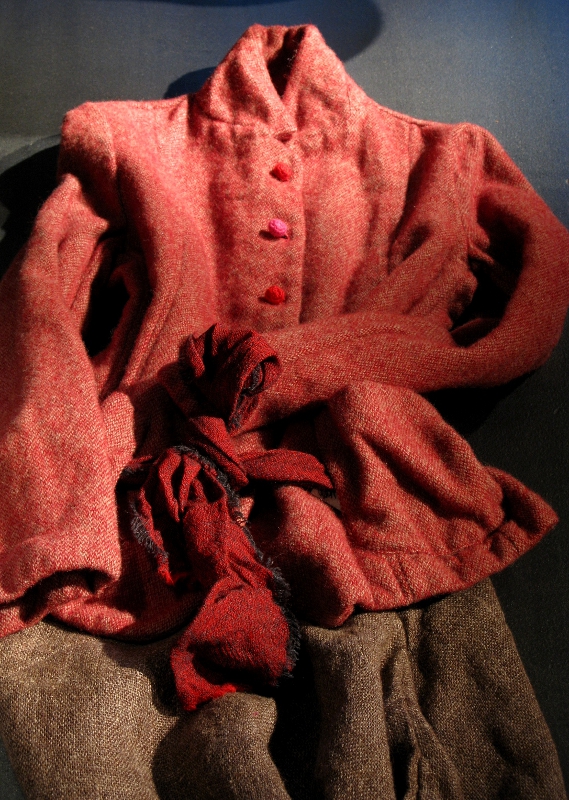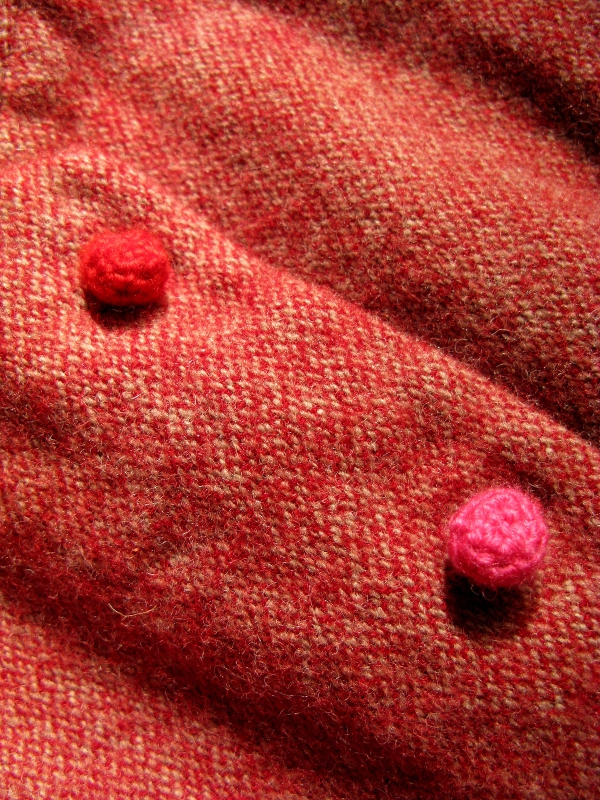 man style jacket in two tone washed carded wool, shape fit, single breasted, three cotton cuff links fastening, one in contrast tone, side patch pockets with slits, loops function, for belt in different fabric and tone, unlined
sarong style skirt in slightly sheer washed wool and linen, wrap-around with adjustable buttons and eyelets fastening, drapeable in various ways with different length effect, fringed edges
Trippen short bootee in soft, vegetable-tanned, aniline-dyed calf leather with suede surface and used look, zip fastener on the inside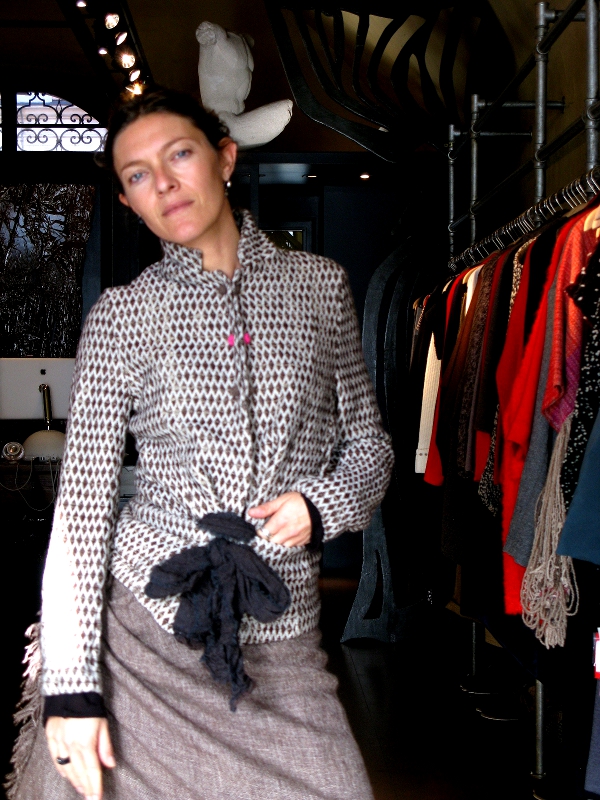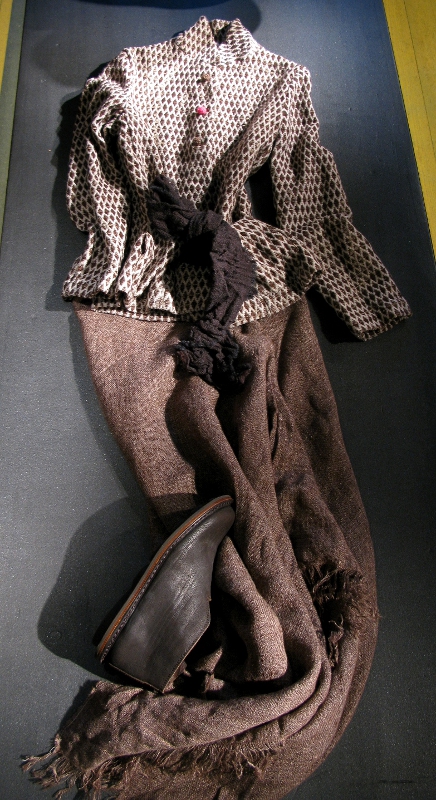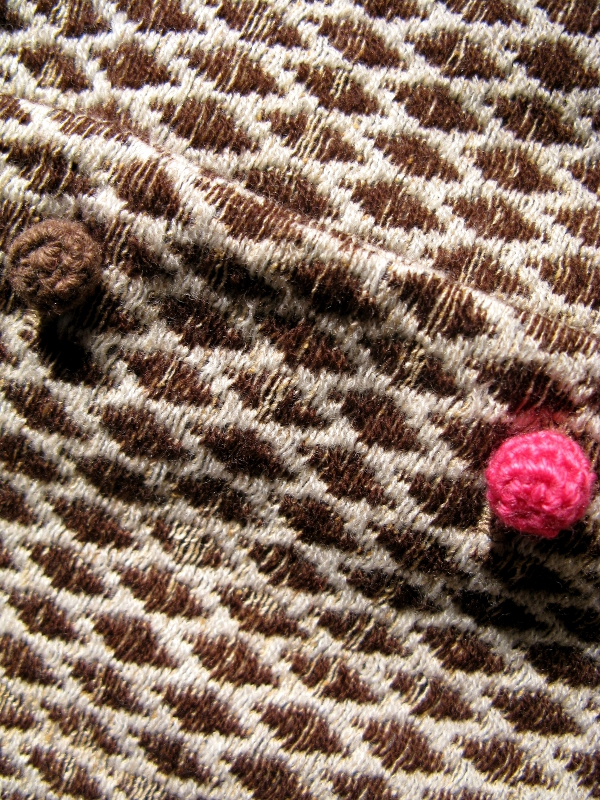 man style jacket in two tone washed carded wool, shape fit, single breasted, three cotton cuff links fastening, one in contrast tone, side patch pockets with slits, loops function, for belt in different fabric and tone, unlined
sarong style skirt in slightly sheer washed wool and linen, wrap-around with adjustable buttons and eyelets fastening, drapeable in various ways with different length effect, fringed edges
Trippen short bootee in soft, vegetable-tanned, aniline-dyed calf leather with suede surface and used look, zip fastener on the inside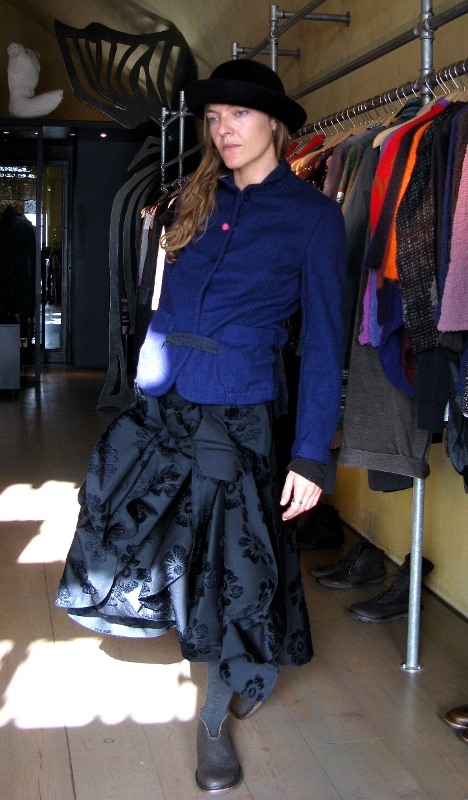 Scha soft featherlight hat with medium brimmed roll up edge in finest fur felt
man style jacket in two tone washed carded wool, shape fit, single breasted, three cotton cuff links fastening, one in contrast tone, side patch pockets with slits, loops function, for belt in different fabric and tone, unlined
Comme des Garçons jacquard flower pattern skirt with rigid draped panels in the front, flat in the back, zip fastening at rear, asymmetric hem, past knee length
Trippen short bootee in soft, vegetable-tanned, aniline-dyed calf leather with suede surface and used look, zip fastener on the inside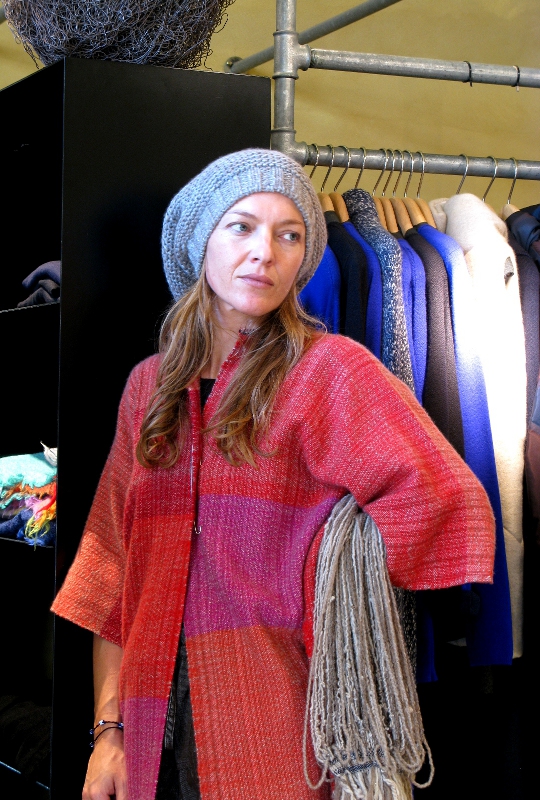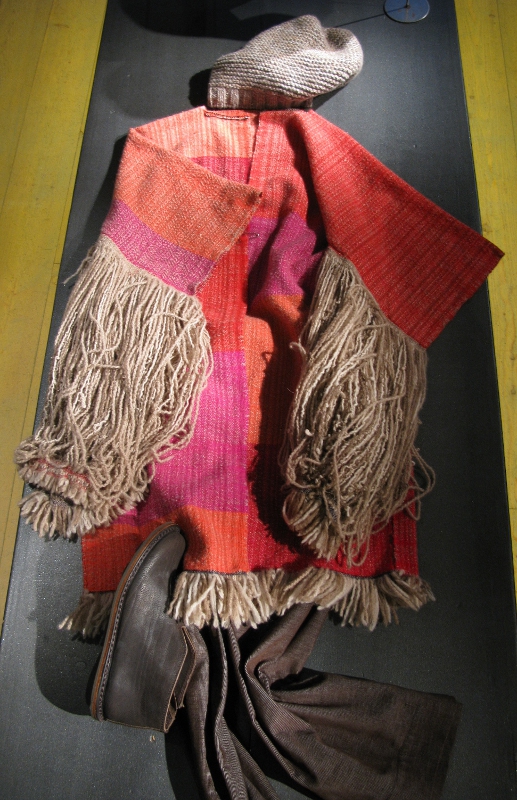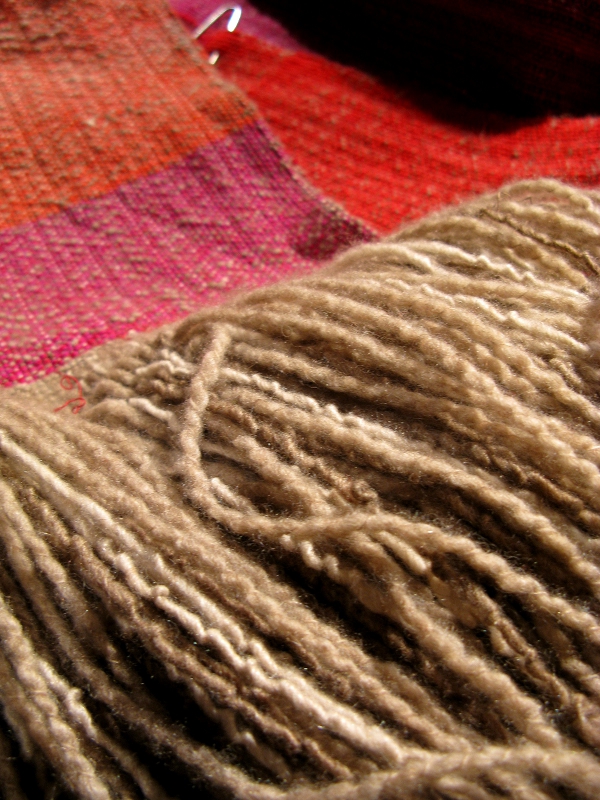 Antonia hand knit cashmere oversize beanie hat, ribbed hem, seam detail at the back
striped cashmere coat, boatneck, single breasted safety pin fastening, wide kimono sleeves with double wrapping fringe at the cuffs, side slits, knee length, frayed hem
Cauliflower-Issey Miyake large trousers
Trippen short bootee in soft, vegetable-tanned, aniline-dyed calf leather with suede surface and used look, zip fastener on the inside