Vague, already clear and precise or no ideas at all?
An high-tech and hyper-radiant BaoBao? An hand-knitted or printed with rollers and airbrushes cashmere? Or hard-to-find and alchemic fragrances? Or, why not, unforgettable multi-layers scarves, warm and ornamental? But also less recognizable accessories for the everyday life or on the contrary guessed marvels to be kept on our side for the best moments…
Essentially, even this year we are arrived on time to the period ritual question: What am I giving to…? But it could be even more immediate and self-rewarding: What I wish to gift me…?
Believing that, using the words of an illustrious supporter of our online experience,
The aesthetic is an important part of the good being, of the gestures and even of the battles…
we suggest you a catalogue of ideas and possibilities that, as usual, could be wrapped in the dedicated and exclusive Sari's packaging, Heart-Box…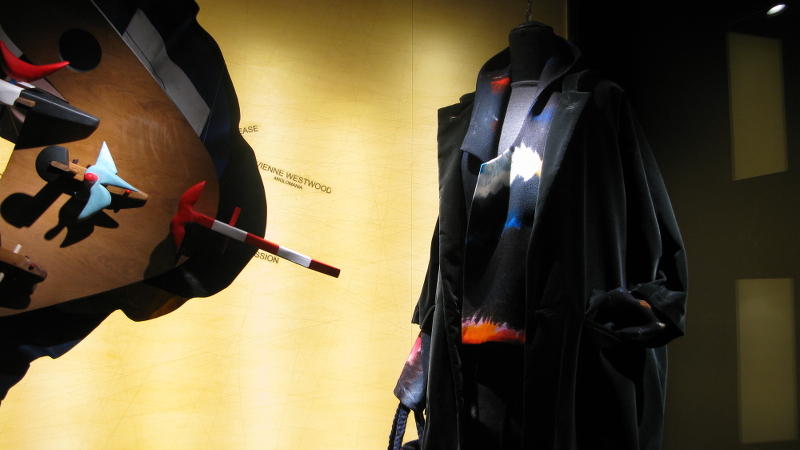 Daniela Gregis wide coat in smooth cotton velvet, single-breasted, shirt neck with button, cuff-lenght sleeve, two flap pockets, buttons covered with fabric closure, slits on the cuffs.
Daniela Gregis double wool crêpe jacket with dark 'storm' printing, flat lapels with 'staggered puzzle' edges, two welt pockets, trapeze line.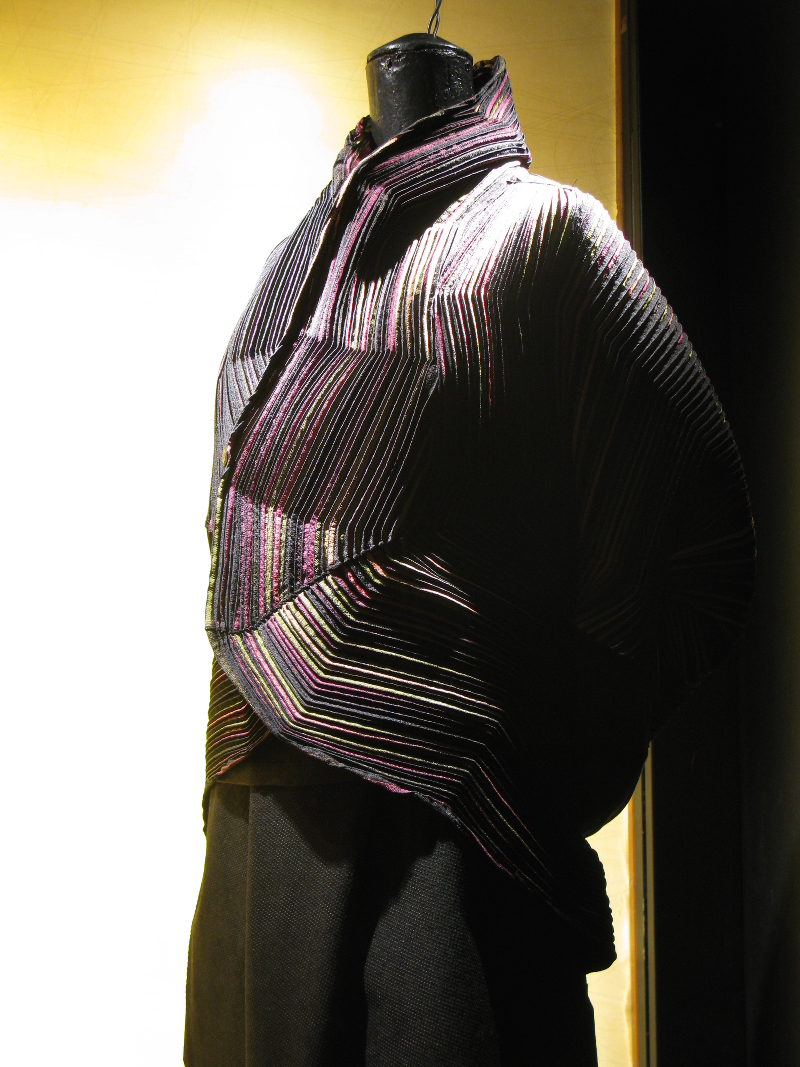 Issey Miyake wide jacket in narrow wave steam-stretch pleated polyester with a multicolored optical effect, double-breasted with lapels, two buttons closure, ¾ flared sleeve, asymmetric hem, voluminous on the back.
Un-Namable long and asymmetric skirt in a paper effect polyester fabric, with pleats in different directions, with press buttons.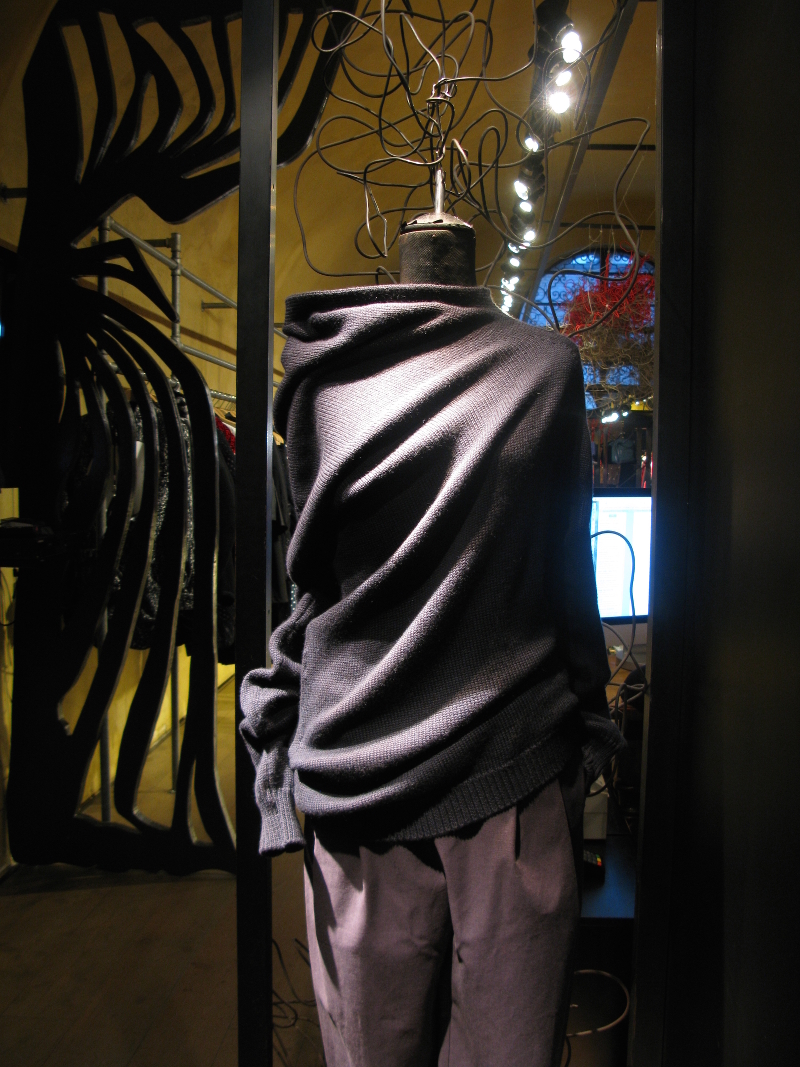 Andrea Cortella asymmetric sweater in stitched Cashwool extra fine Merino wool with rounded neck draped on the shoulder, knitted band at the bottom, on the cuffs and on the neck, straight line.
Daniela Gregis wide trousers in heavy cotton canvas, belt loops with belt, turned-up at the hem, welt pockets on the side and on the back, open flap with elastic band.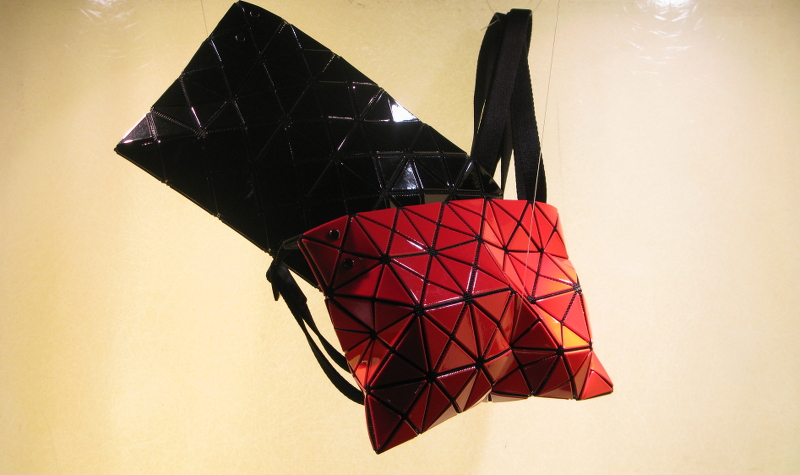 Bao Bao Issey Miyake small shoulder bag made of polish PVC and polyurethane plates, adjustable shoulder strap, zip closure, open internal pocket, lined, h 16 cm x l 23 cm.
Classic Bao Bao squared shopper bag made of polish PVC and polyurethane TOKOLO plates with a Rubix cube effect on polyester net, adjustable handles, zip internal pocket, h 34 cm x l 34.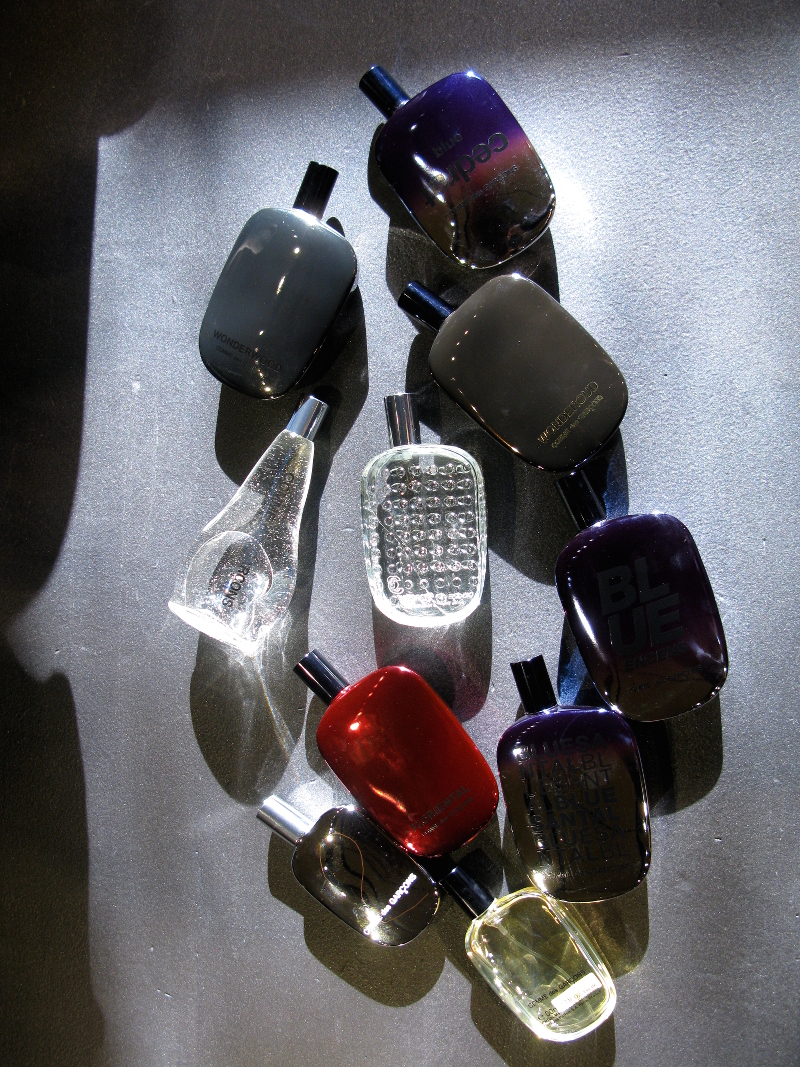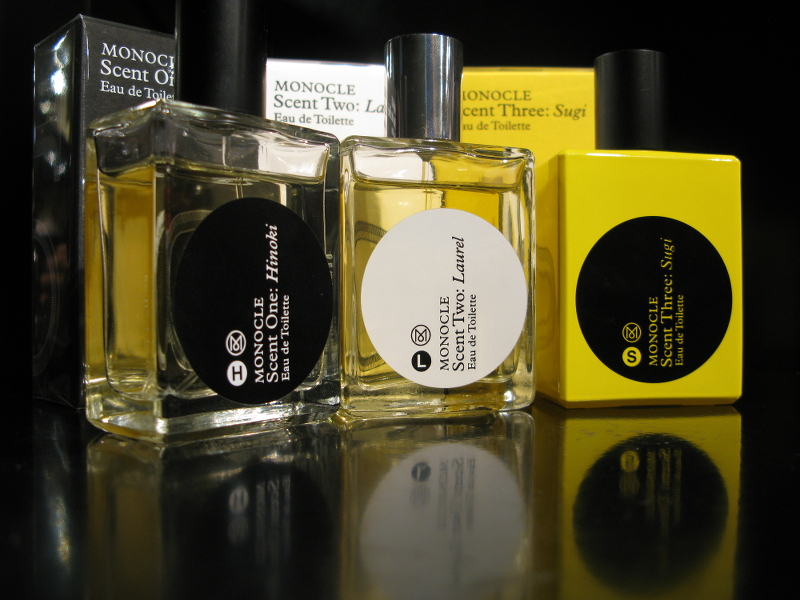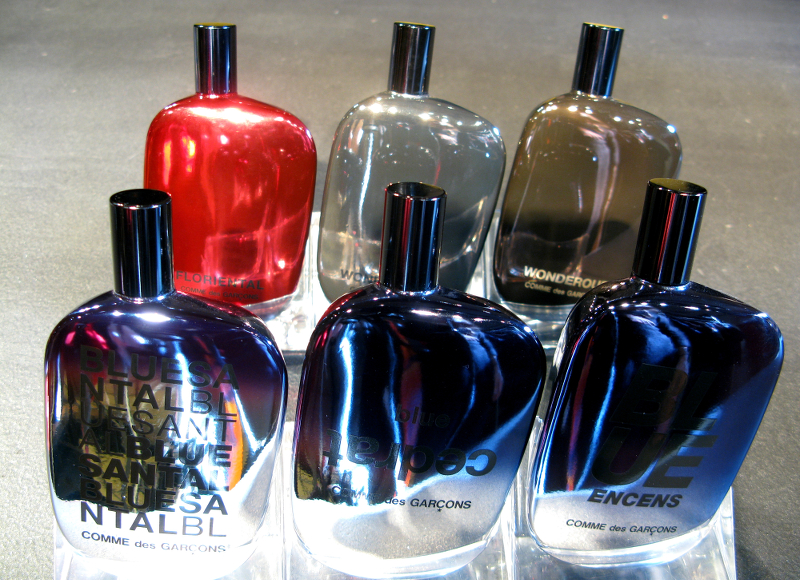 Comme des Garçons perfumes.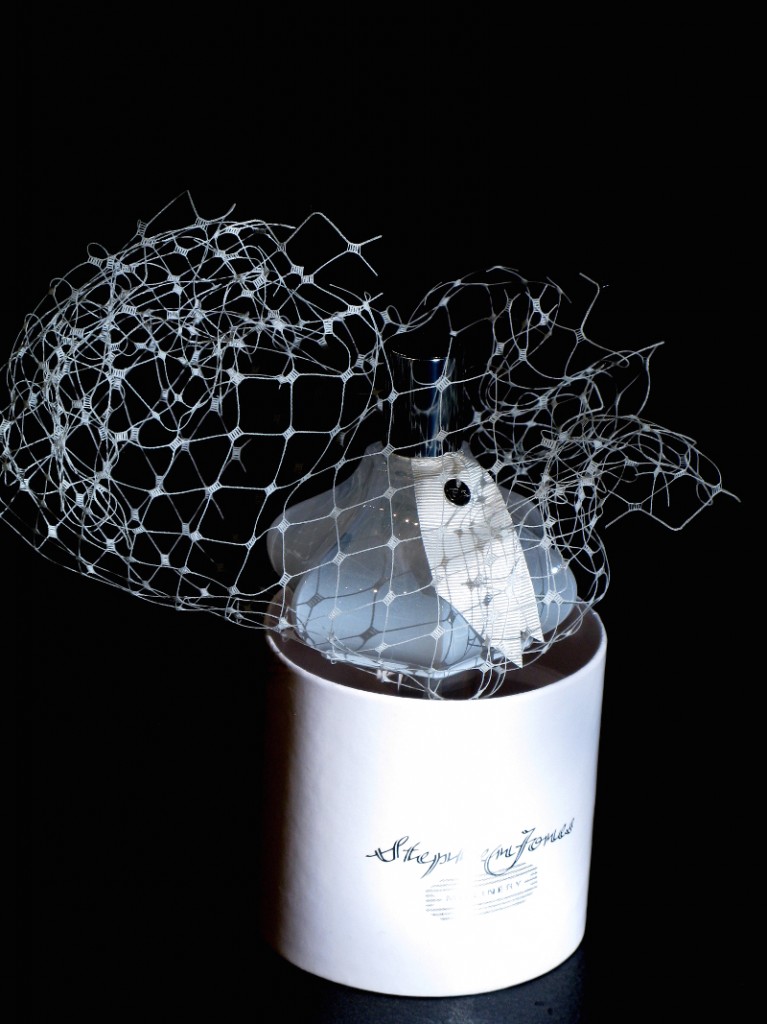 WISTERIA HYSTERIA Stephen Jones – eau de toilette.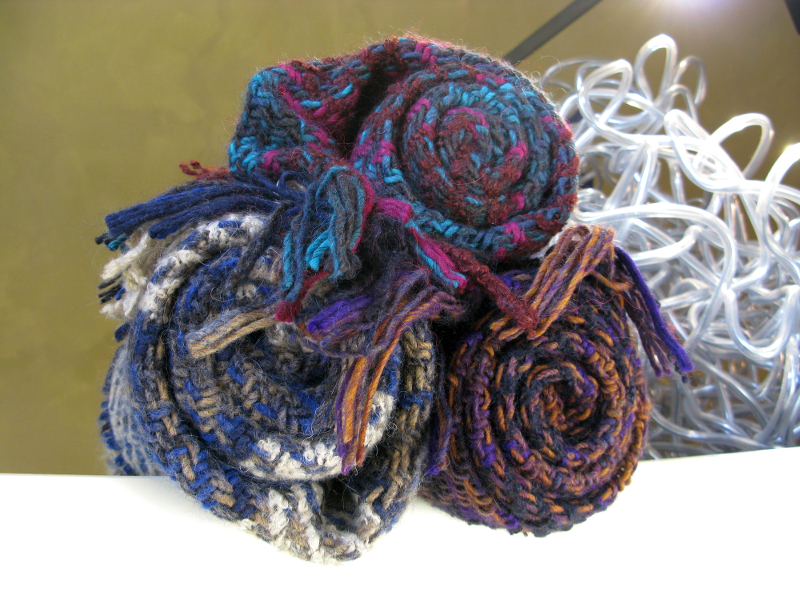 Vivienne Westwood Mantero big scarves in acrylic and wool big thread loom weft with squares pattern, fringes along the edges, l 200 cm x h 55 cm.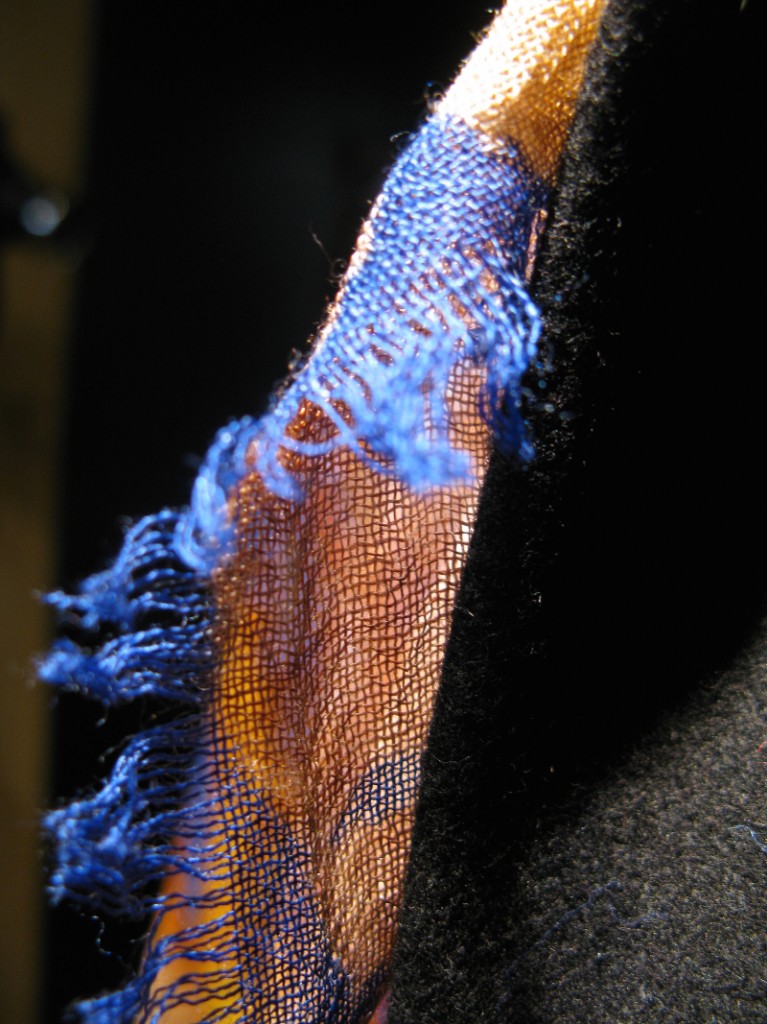 Vivienne Westwood big scarf in very light new wool and silk gauze with Union Jack printing, small fringes along the edges, l 132 cm x h 100 cm.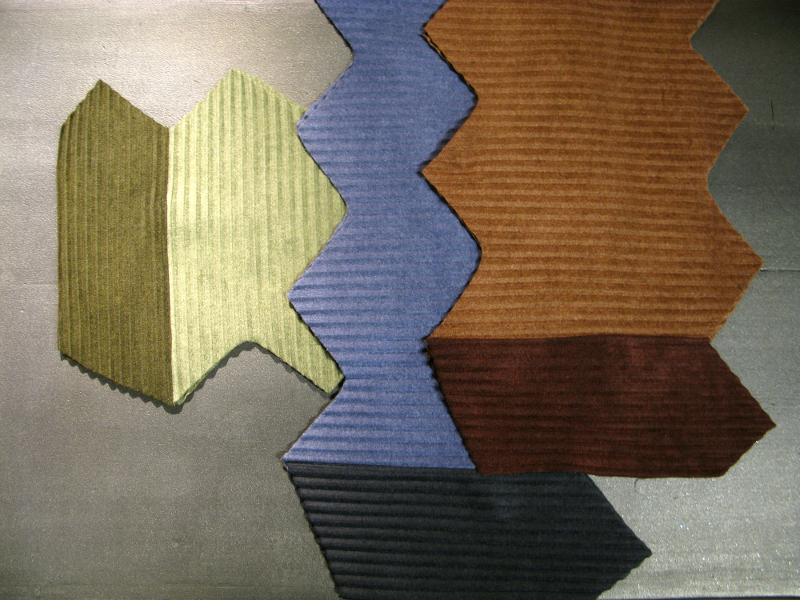 Issey Miyake Cauliflower wide scarves with zig zag edges in rayon and polyester with a fustian touch, extremities in contrasting colours, l 150 cm x h 40 cm.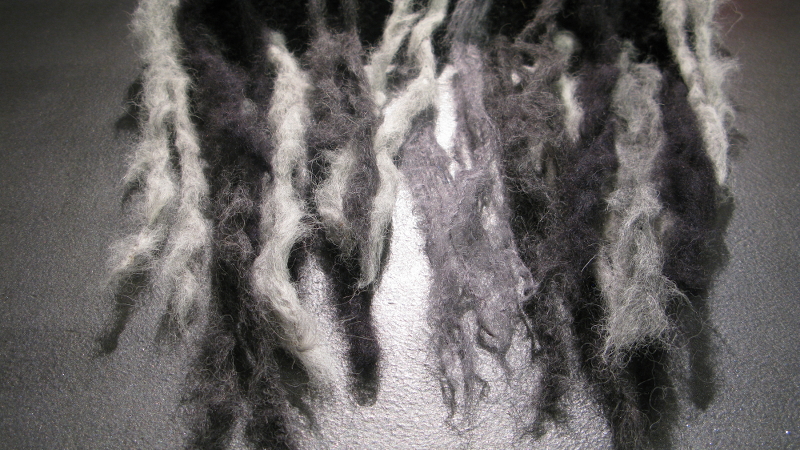 Gudrun & Gudrun large scarf with long fringes in hand-knitted alpaca, multicolour from grey to white at the extremities.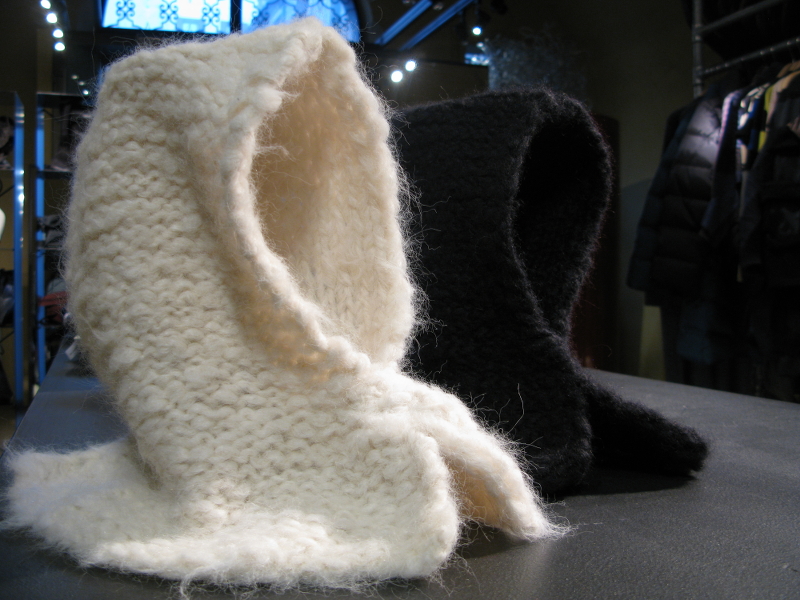 Gudrun & Gudrun heavy hand-knitted alpaca neck with hood, stitched on the neck.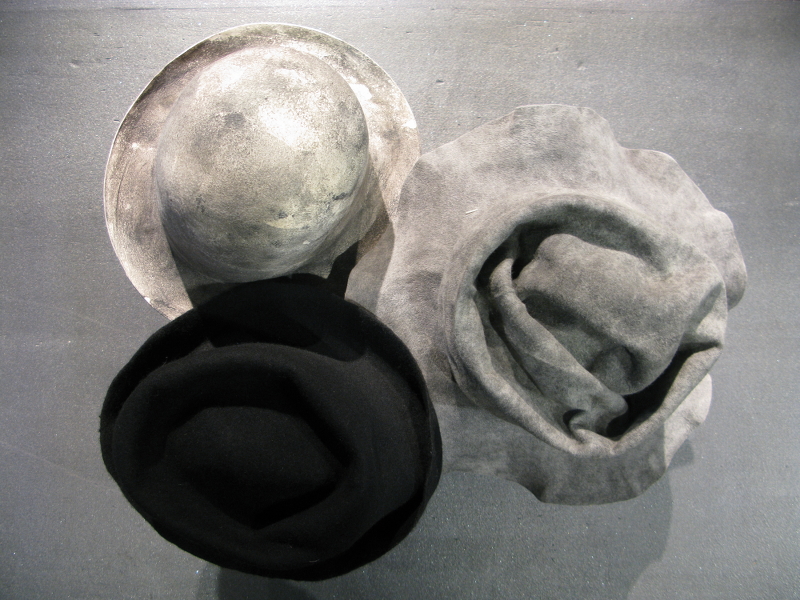 Reinhard Plank hats.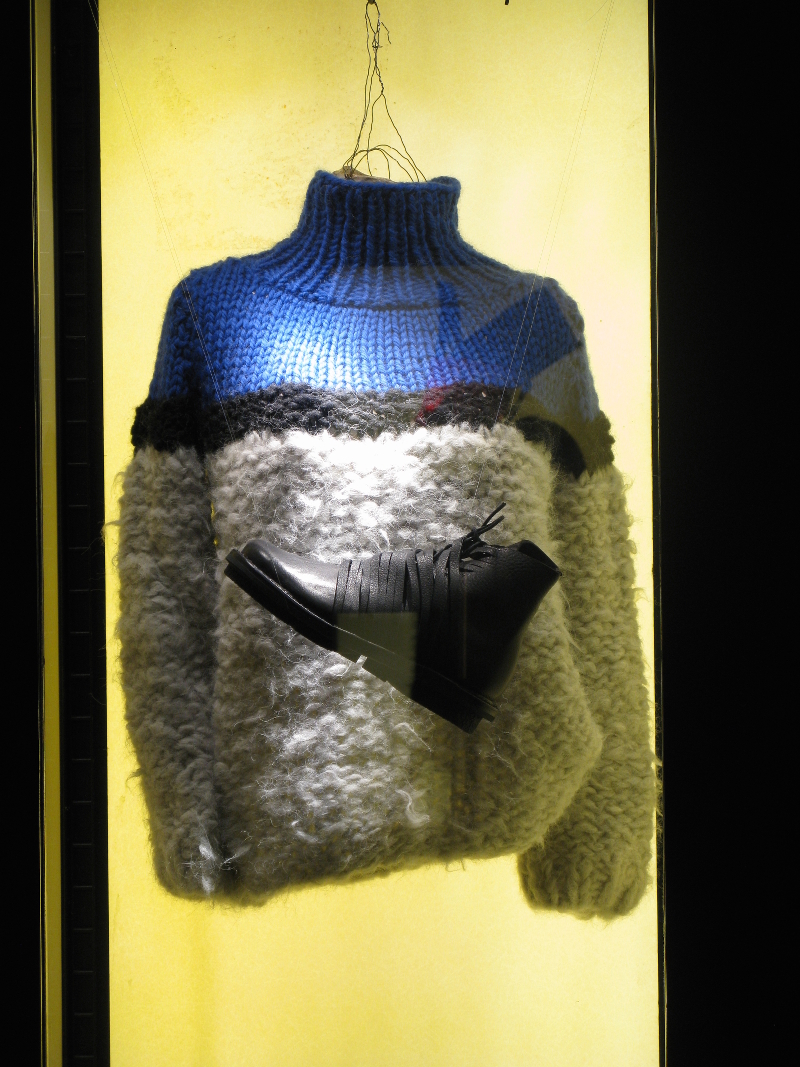 Gudrun & Gudrun wide sweater in hand-knitted virgin wool, mohair and alpaca with a patchwork of different workings and colours on the neck, slightly flared.
Trippen ankle boot in soft cowhide leather with laces and stripes on a side, classic no-slip rubber sole with rounded toe.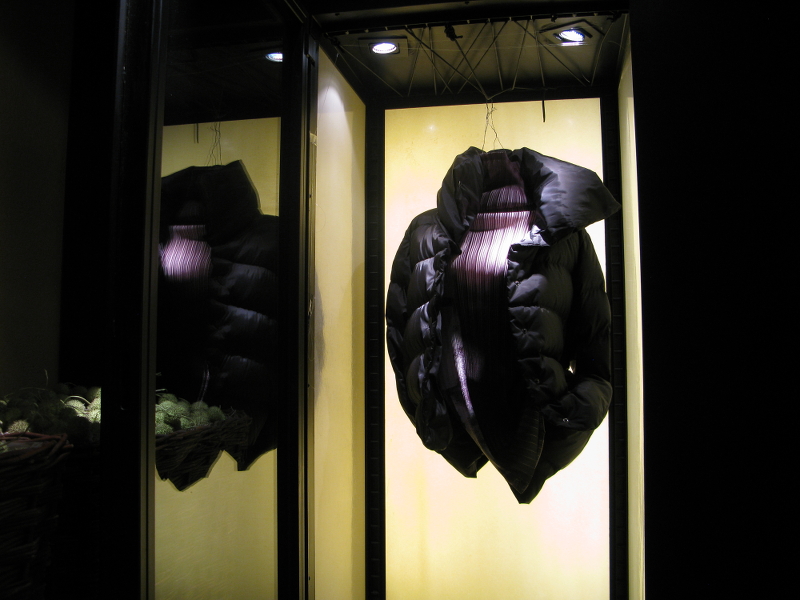 Pleats Please Issey Miyake hip-length down padded jacket in shiny polyester, turtle-neck, snap buttons closure, two side welt pockets.
Pleats Please Issey Miyake t-shirt in vertical pleated polyester with faded roller printing, long bat sleeve, soft turtle-neck, large along the bodice and fitted at the bottom.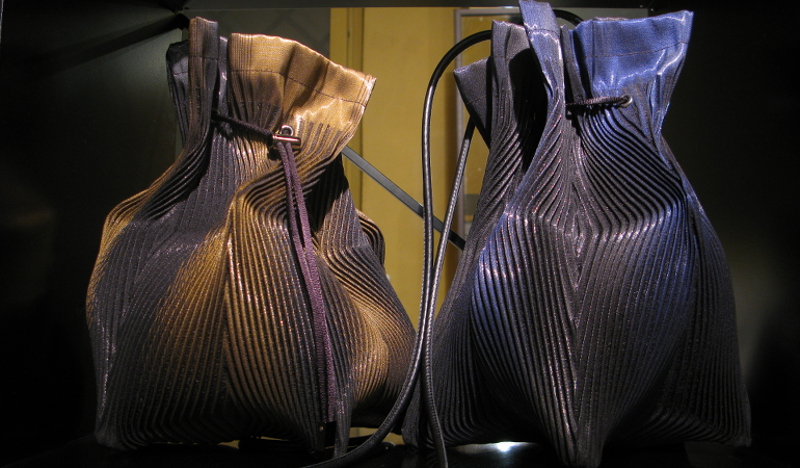 Issey Miyake small bucket bag in bicolour stiff soften and shiny polyester pleating, origami shape with three-dimensional star effect, string closure, small leather shoulder strap.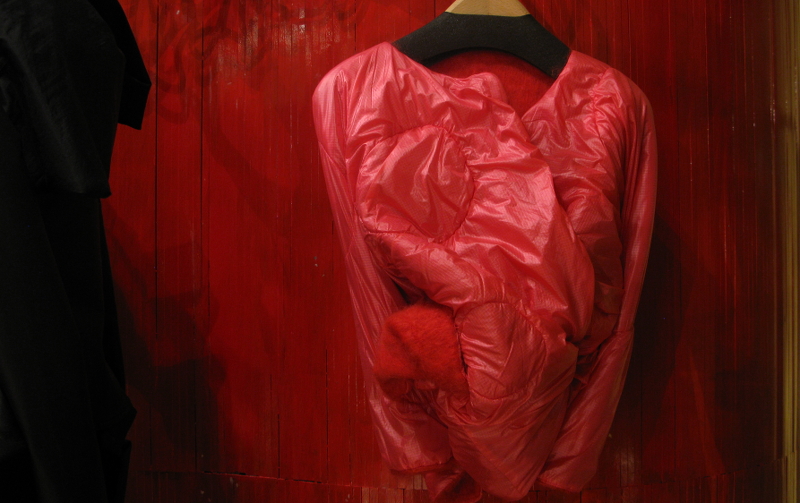 Daniela Gregis reversible wide pea coat in mohair wool on a side and in circles quilted nylon on the other, crew-neck with half-moon back flap, small slits on the cuffs, two welt pockets with inside holes where is possible insert a belt to close the pea coat.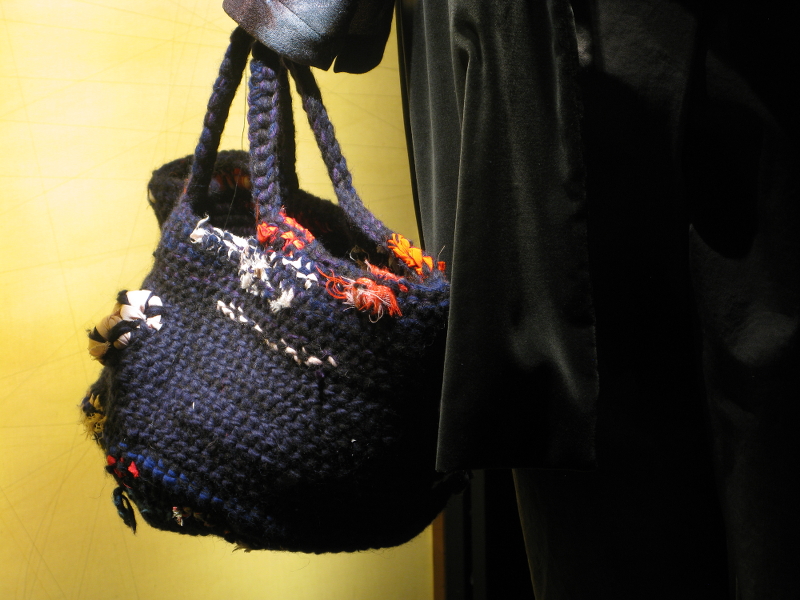 Daniela Gregis wool crochet rectangular shopper bag with silk and cotton ribbons in different colour, two short double handles, h 28 cm x l 46 cm x d 30 cm approximately.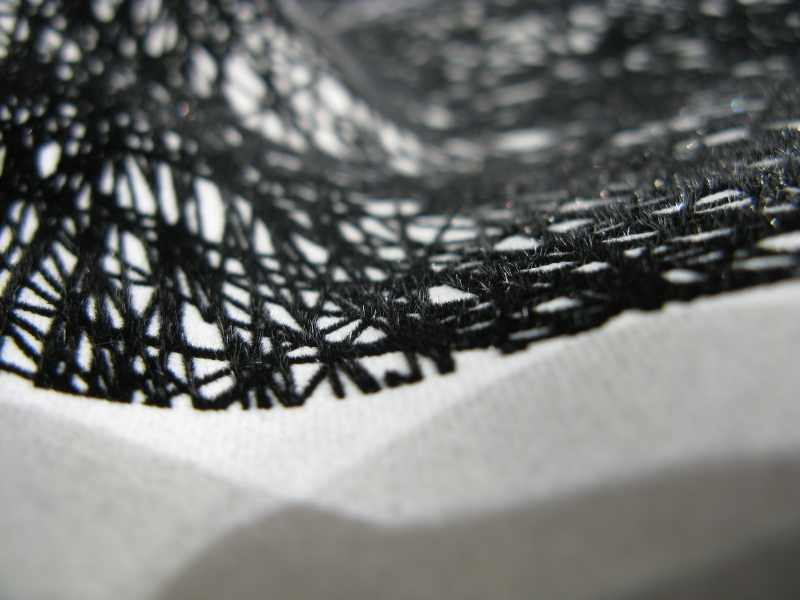 Anrealage long jacket in black and white polyester and rayon graffito on a velvet effect base, single-breasted with lapels, button closure, two patch pockets, flounces on the sides and at the bottom, welt small breast pocket.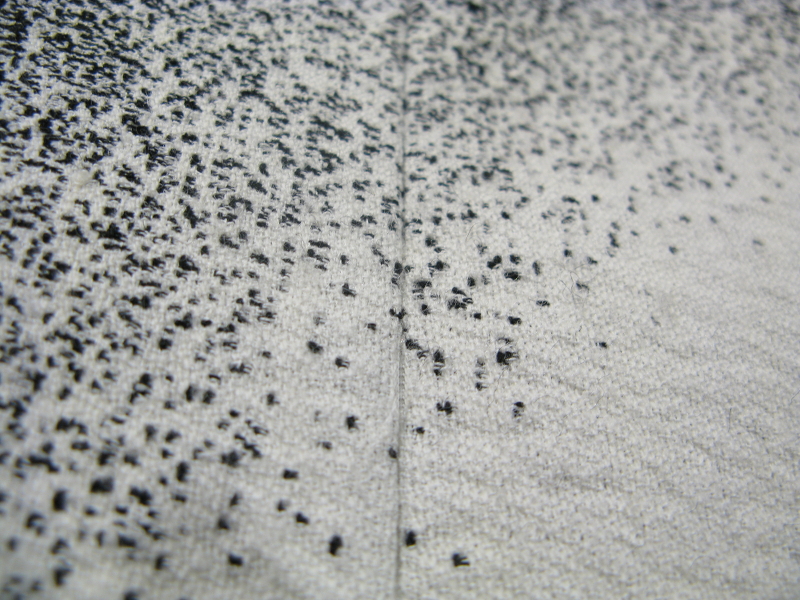 Anrealage short trench in wool cloth with light circle imprinted at the centre, double-breasted with flaps and lapels emerging from the fabric, gorget patches on the shoulders, back yoke, 2 vertical welt pockets, 2 welt inner pockets.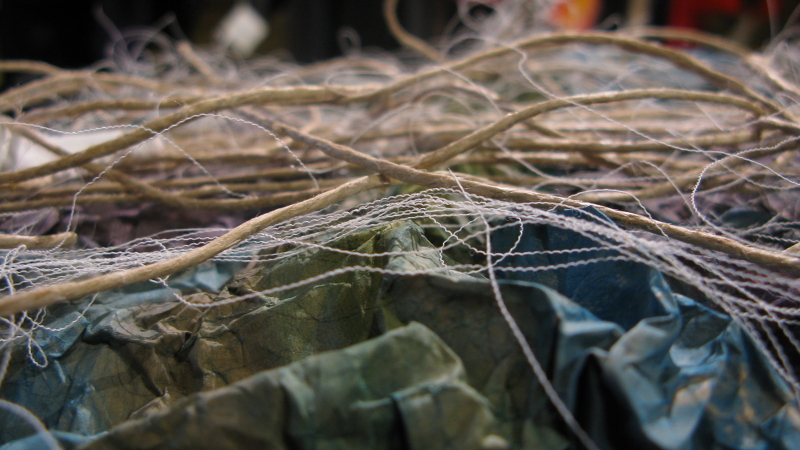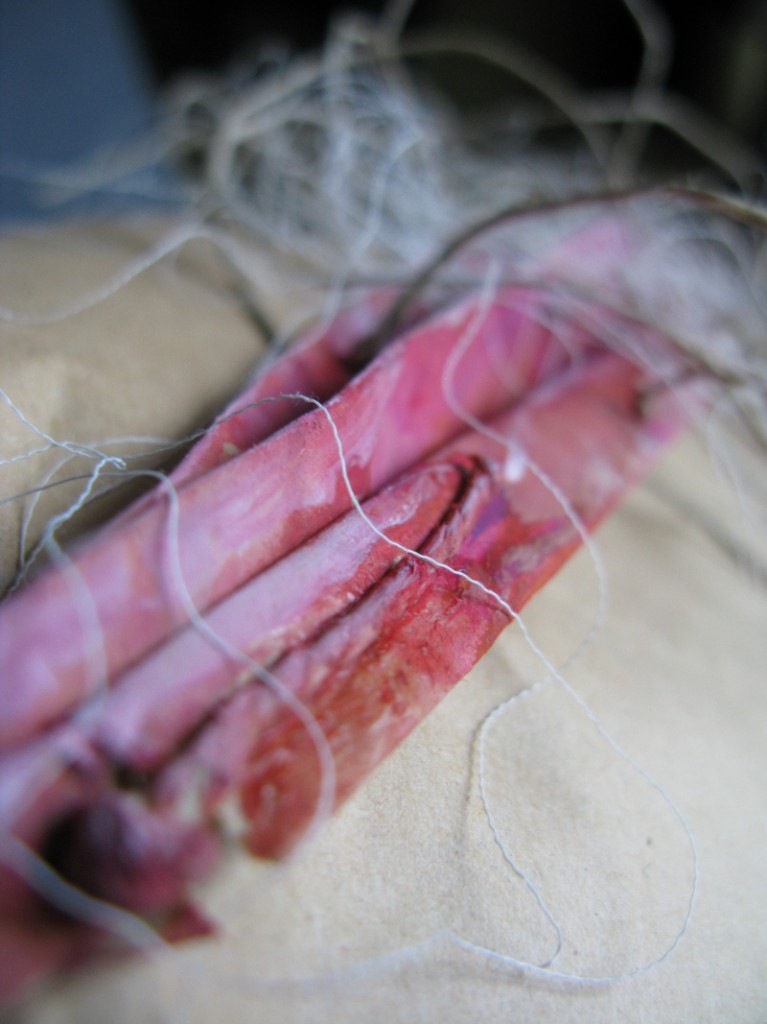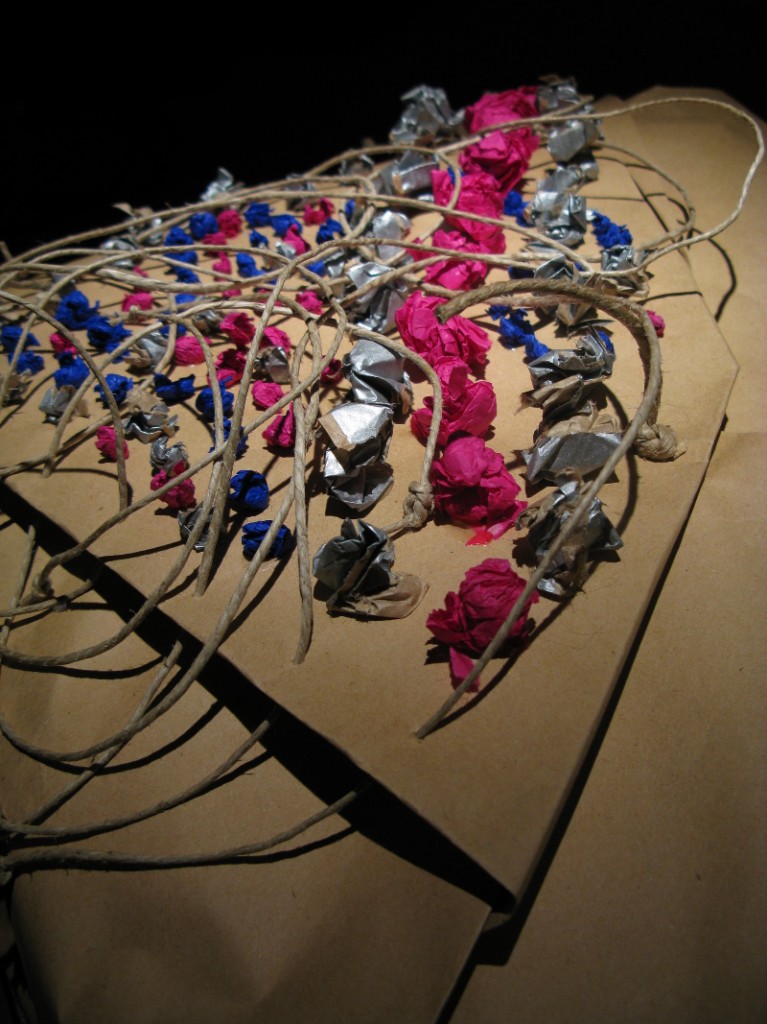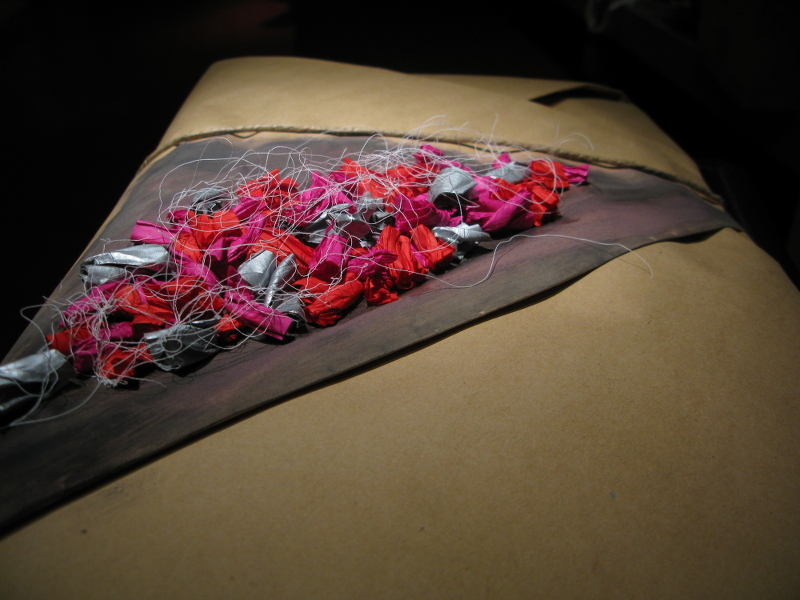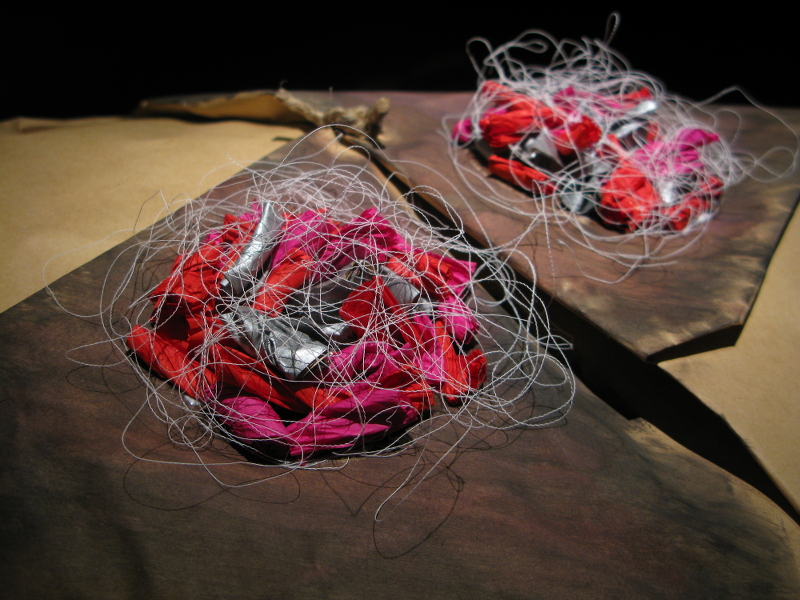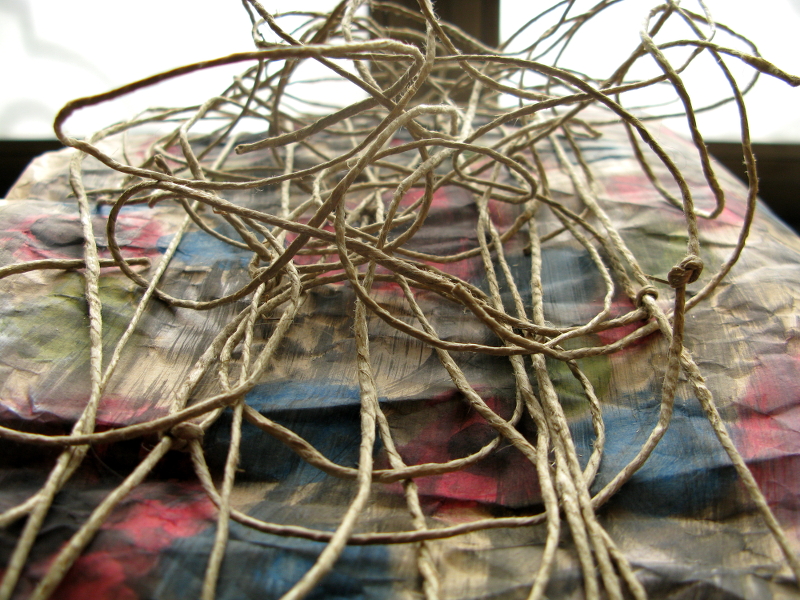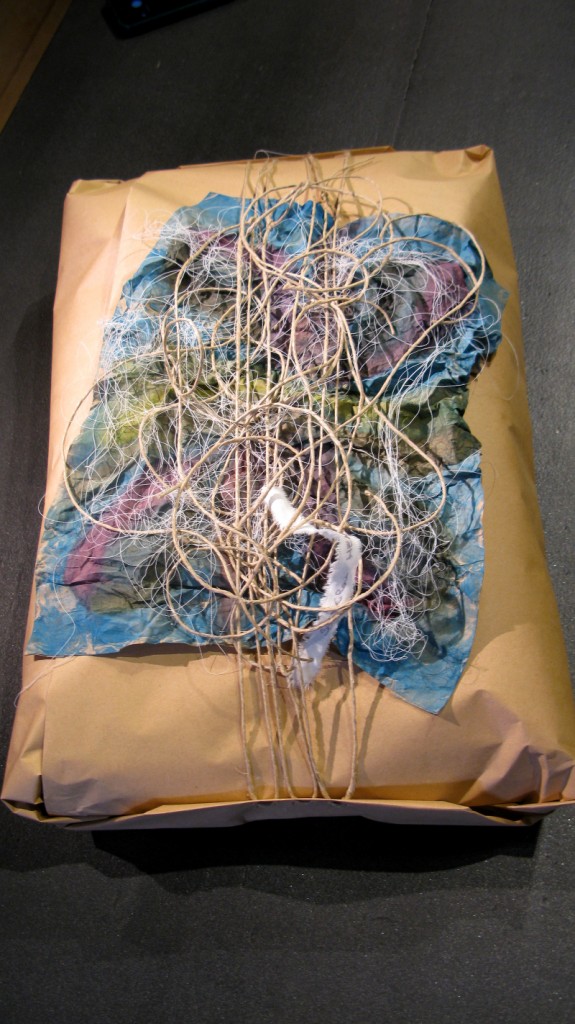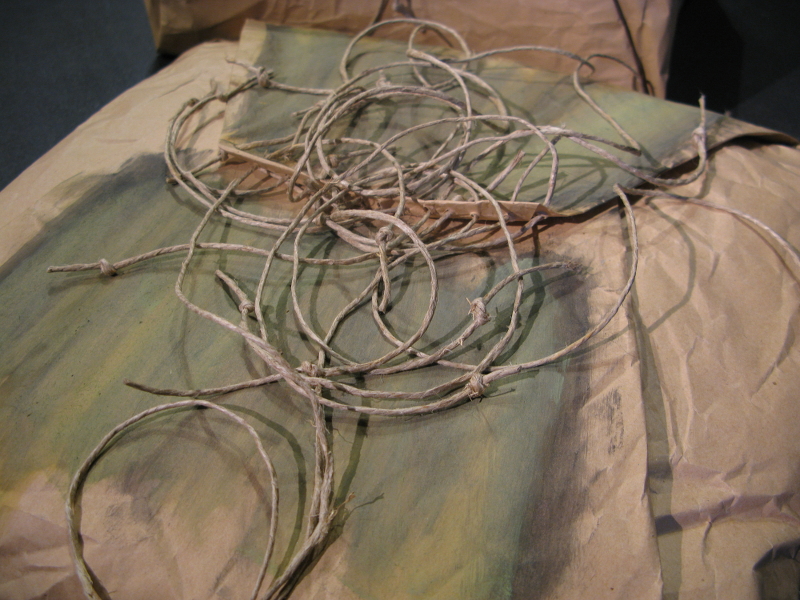 Photography by Sari Milan.
Read More