Luz y color: with Pleats Please-Issey Miyake, Luis Barragàn's Mexico sees a revival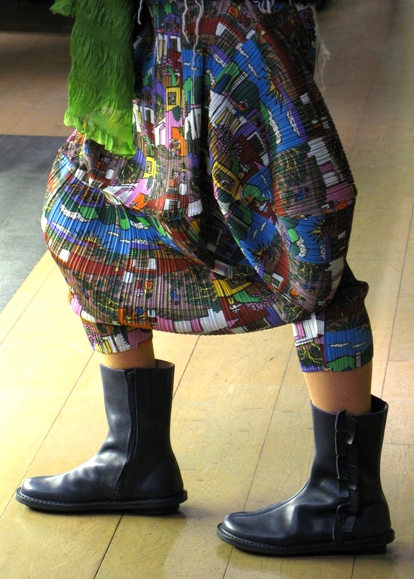 The title chosen for the Pleats Please winter collection is a tribute to the work of the most prominent Mexican architect, Luis Barragàn.
Abstract shapes and lively multicoloured designs on bags, trousers, dresses and sweaters strongly recall that lush and surreal Mexico interpreted by the architecture of the master from Jalisco. The vast wall surfaces painted with bright colors, often crossed by unexpected cracks that offer glimpses of fountains of crystal clear water, are echoed by Issey Miyake's most famous pleats.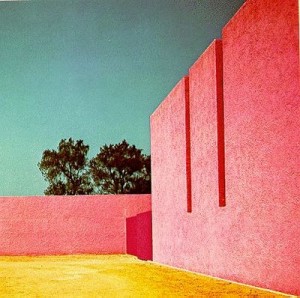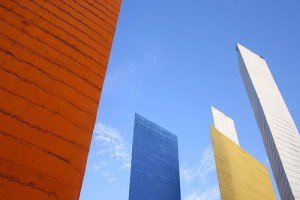 The designer has always personally designed Pleats Please, a range which has always been the subject of his most joyous fantasies. Every season it is devolped by following a guiding theme. If, in the past, the most representative paintings of the Italian Renaissance embraced the entire silhouette in the form of dresses and t-shirts, now the inspiration is clearly Barragàn's Mexico.
The deep pink of flourishing tropical bougainvillea, the yellow gold of the earth and the bright local houses, or the crisp blue of the cloudless sky and the sparkling blue of the clear waters, dissolve in the volumes of clothing and accessories in high-tech textiles.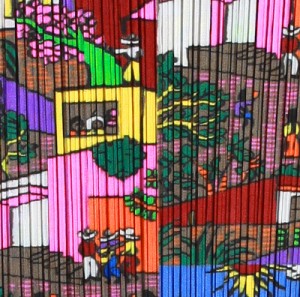 In fact, each garment is initially cut and sewn on flat fabric, it is only later, thanks to the extremely advanced techniques that have been patented by the well-known Japanese Maison, that it undergoes the pleating process. In addition to allowing extreme volumetric plasticity, this unique pleating remains intact over time. It is so practical that it can be machine washed and transported anywhere, as it always keeps its shape.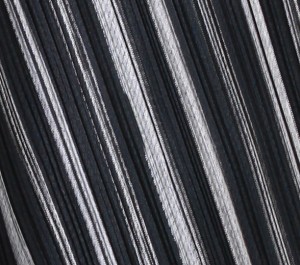 A timeless, poetic product, Pleats Please gives its best when mixed with other suppliers, by completing them with surprising harmony.
Below, a sequence of outfits, from the Ivo Milan's shop, worn by Sari and Elena.
First outfit: 'blue/grey' hat Nafi; 'musk green' overcoat and 'olive' scarf Volga Volga; 'blue pink' t-shirt Cauliflower; 'cornflower' skirt Pleats Please; 'black' boot Trippen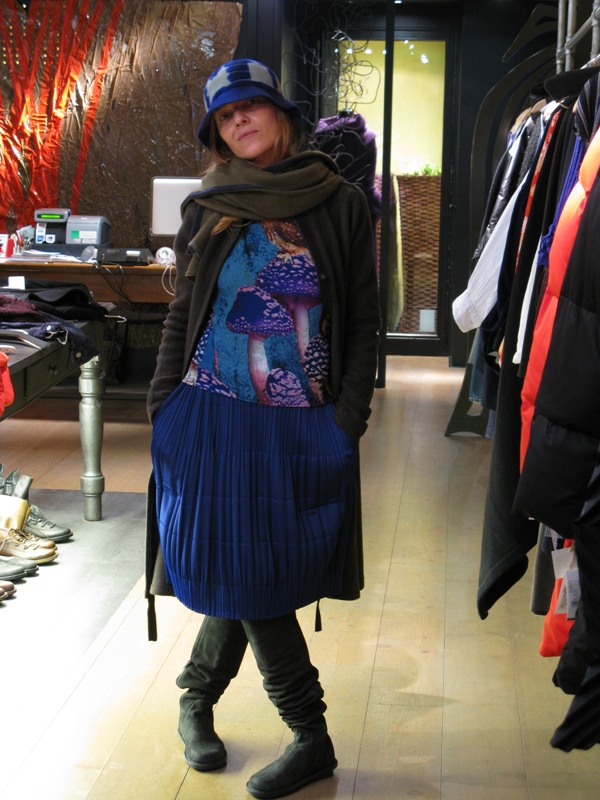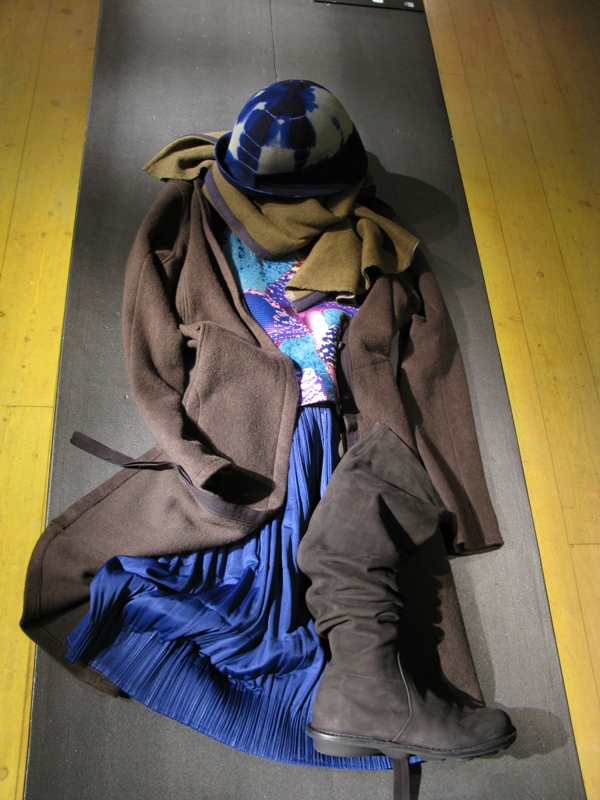 Second outfit: 'orange' padded hooded gilet Pleats Please; 'musk green' overcoat Volga Volga; 'blue pink' t-shirt Cauliflower; 'cornflower' skirt Pleats Please; 'black' boot Trippen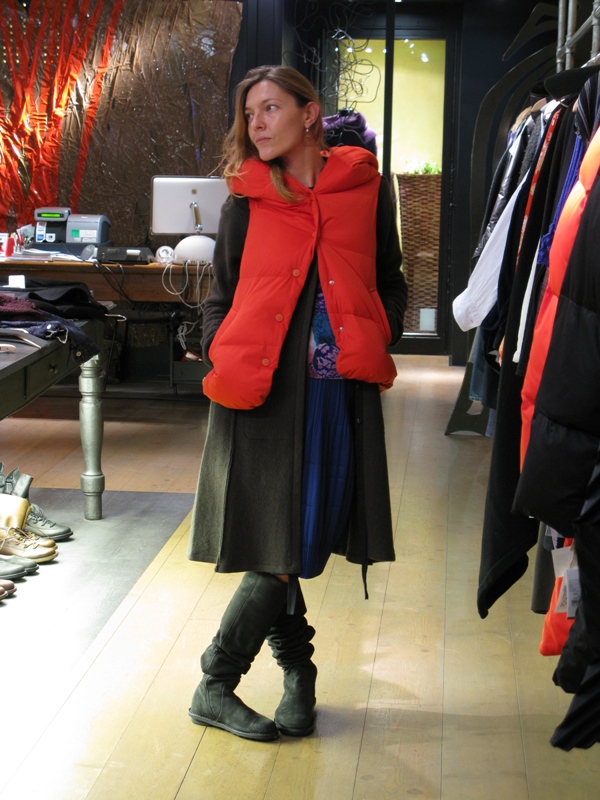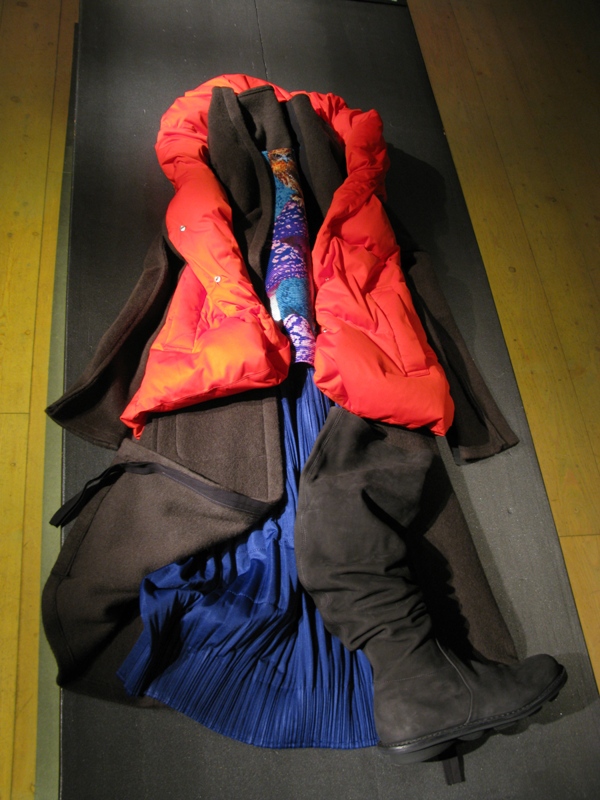 Third outfit: 'beige' hat Scha; 'blue' asymmetric sweater Oyuna; 'beige' pants Pleats Please; 'black/white' Marsèll "goccia"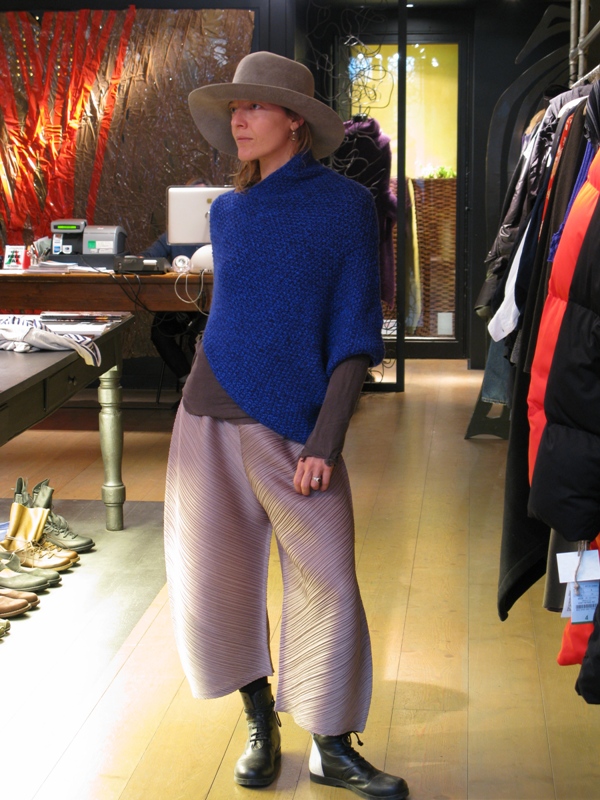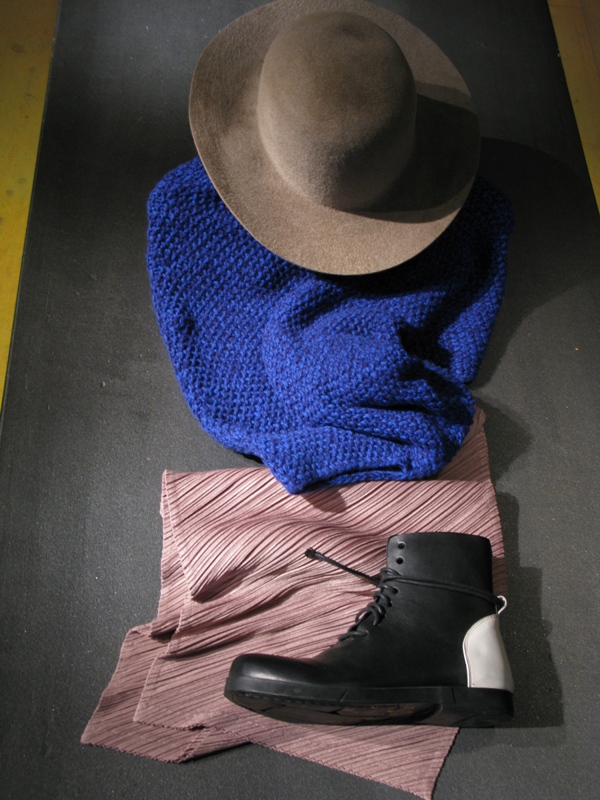 Fourth outfit: 'light grey' sweater Cosmic Wonder; 'beige' pants Pleats Please; 'black/white' boot Marsèll "goccia"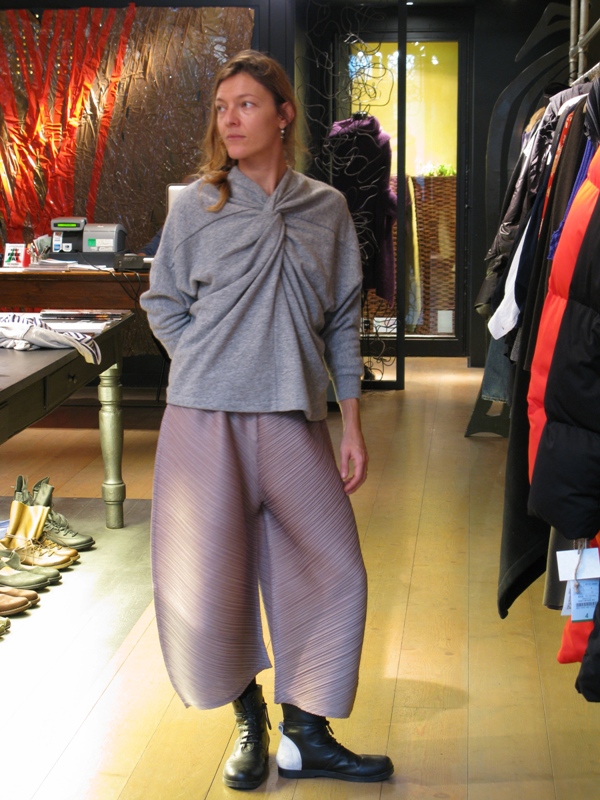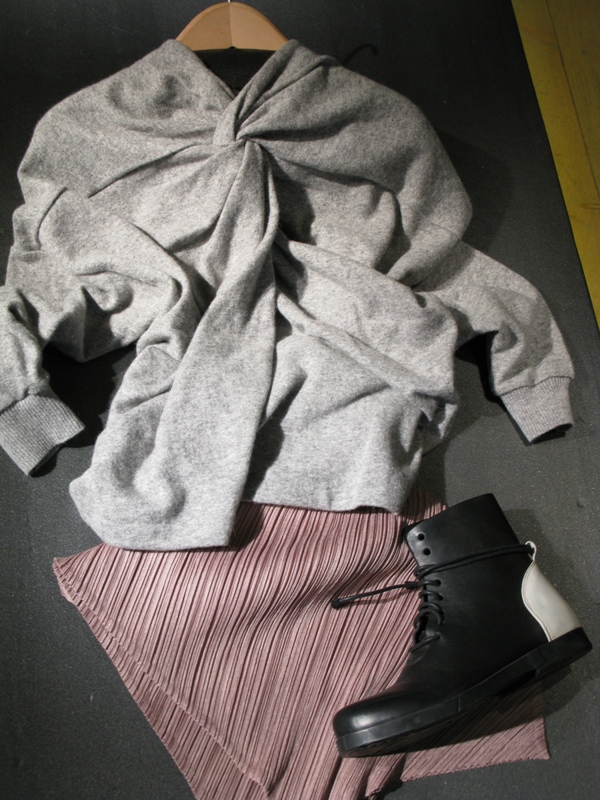 Fifth outfit: 'black' hat Nafi; 'cornflower' cardigan and 'black/nut' scarf Daniela Gregis; 'beige' pants Pleats Please; 'black/white' boot Marsèll "goccia"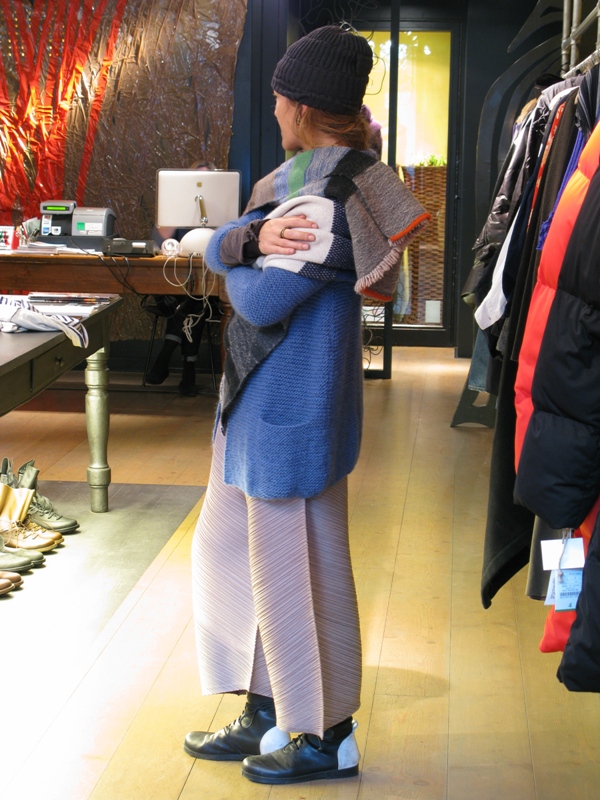 Sixth outfit: 'burgundy' hat Scha; 'black' blouson Sacai; 'chestnut' pants Pleats Please; 'burgundy' boot Trippen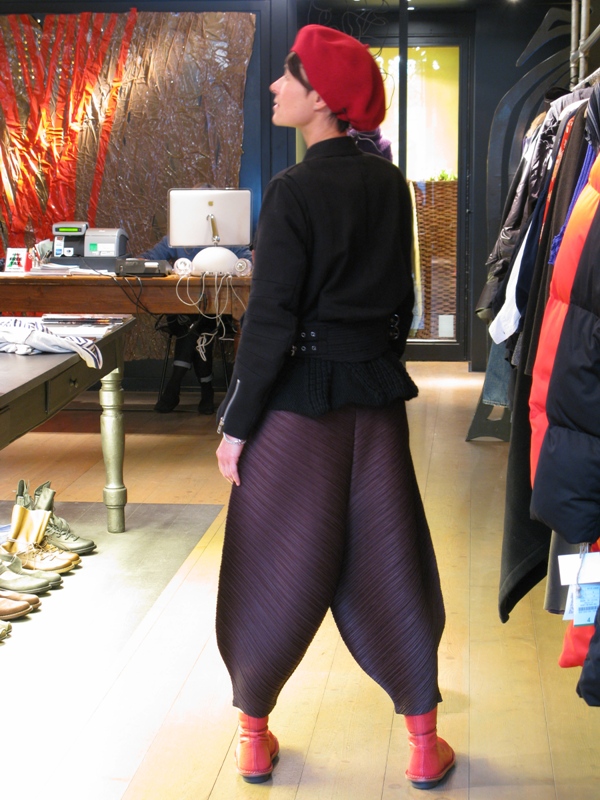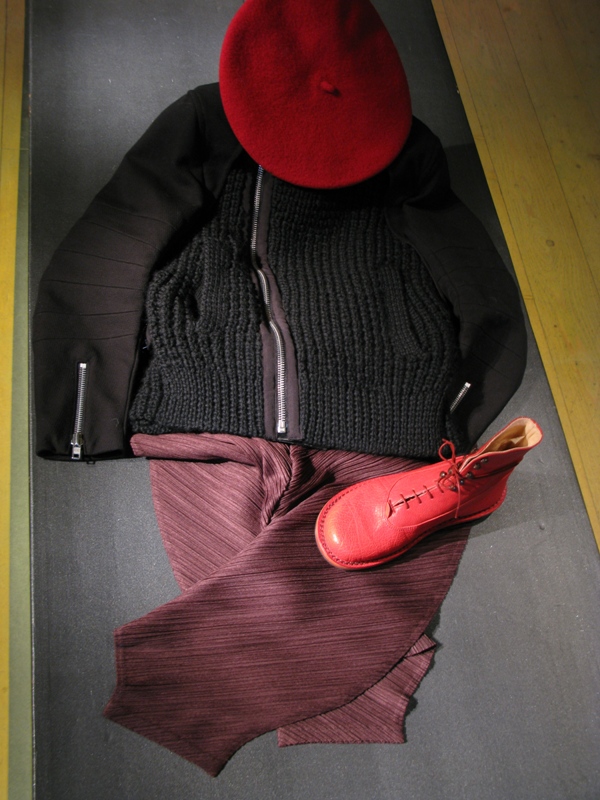 Seventh outfit: 'navy' hat Scha; 'indigo' jacket Junya Watanabe; 'green' scarf Cauliflower; 'multicolor' pants Pleats Please; 'blue' boot Trippen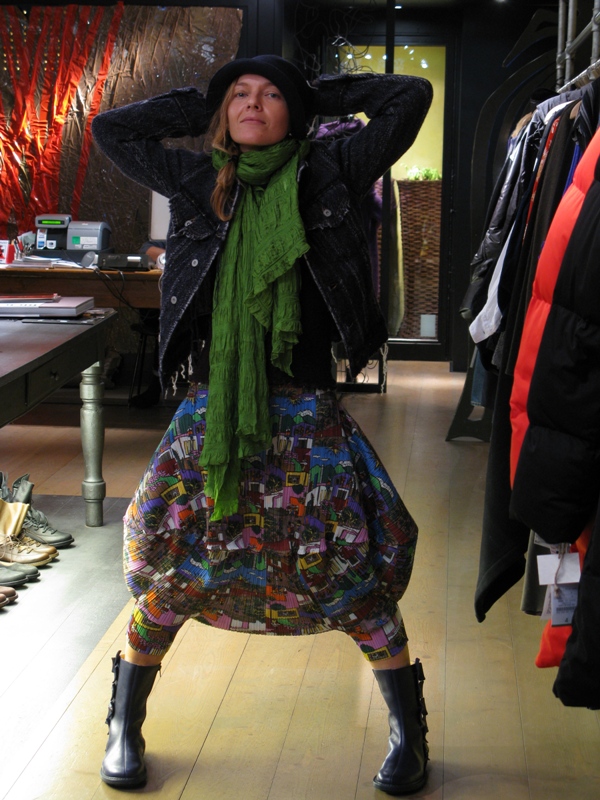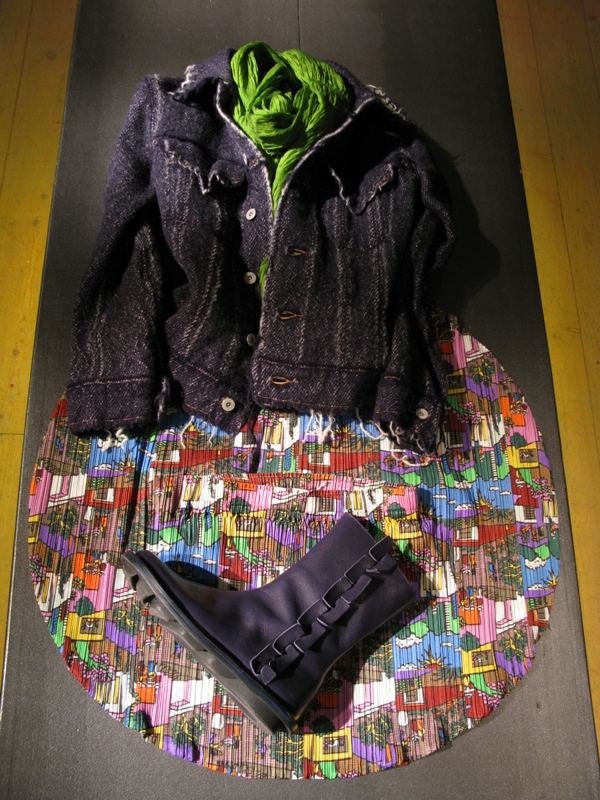 From Paris showroom, Pleats Please-Issey Miyake F/W 2011-2012, order of Ivo Milan