Comme des Garçons Spring-Summer 2012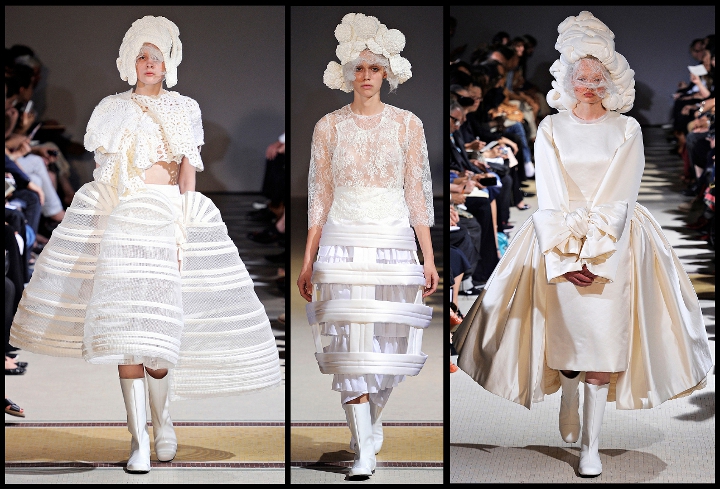 The Comme des Garcons spring/summer 2012 collection, baptized White Drama by Rei Kawakubo, is steeped in symbolic meaning. The title introduces the major role played by the leading color of the parade – white - very unusual in the world of the Japanese school, which has always focused on the possibilities and conceptual properties of black.
The extremely scenic impact of the light and structure of the clothes intersect, helping to shape a considerable body of thoughts on the status of women, inside the potent setting of religious ceremonial wear. Floral patterns that grace tulle impalpably or more exuberantly in sewn lace, decorate, wrap and contain; volumes exaggerated with crinolines and insistent three-dimensional stratification cannot help but evoke the wedding dress. Just as the hats, headdresses, veils covering their faces, the atmosphere is one that leads to the altar.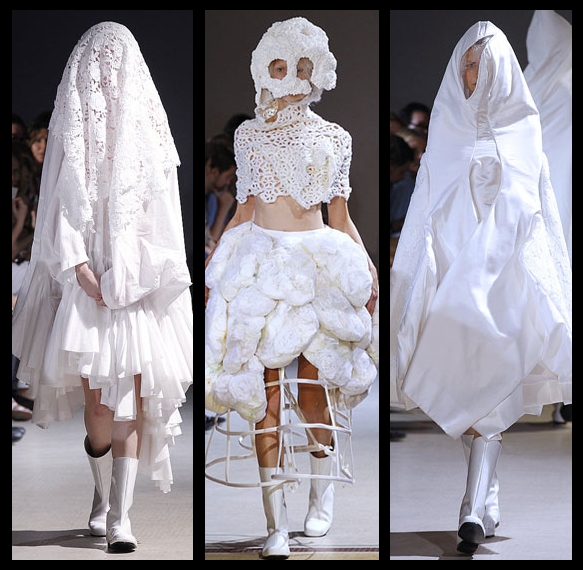 But the genius of Rei Kawakubo is not content merely to stage the ceremony; she constructs its probable developments and reveals its dark implications.
The pace of the ritual is trapped by huge and long sleeves, restrained by festive ribbons. The most magnificent architecture of dresses and skirts reveal their double nature as cages, prisons of the spirit. In this perspective, the improbable and artistic polystyrene hairstyles seem more like complex, deformed brains searching for a way to escape.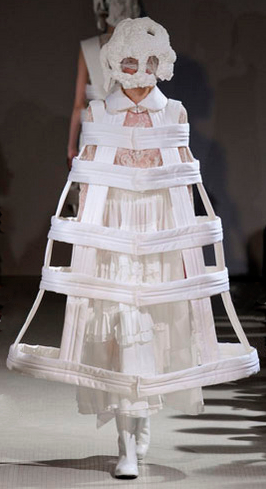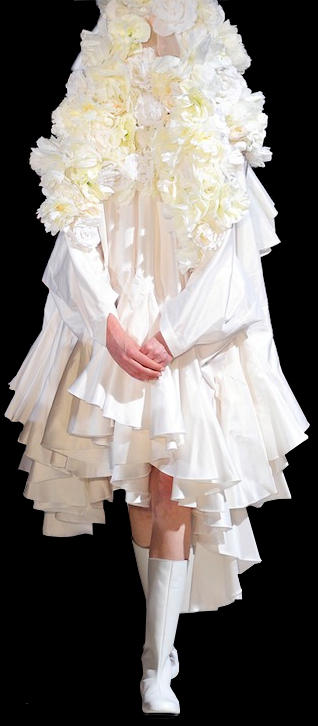 A mocking, controversial, even melancholic analysis of a world of women barely emancipated, still poorly understood, and sometimes victims of their own illusions is presented on the catwalk, and is then reshaped in pieces of a collection of sensational beauty, sensitive to details of rare poetry. An aesthetic legacy of the undisputable and essential right of every woman to like herself as much as possible!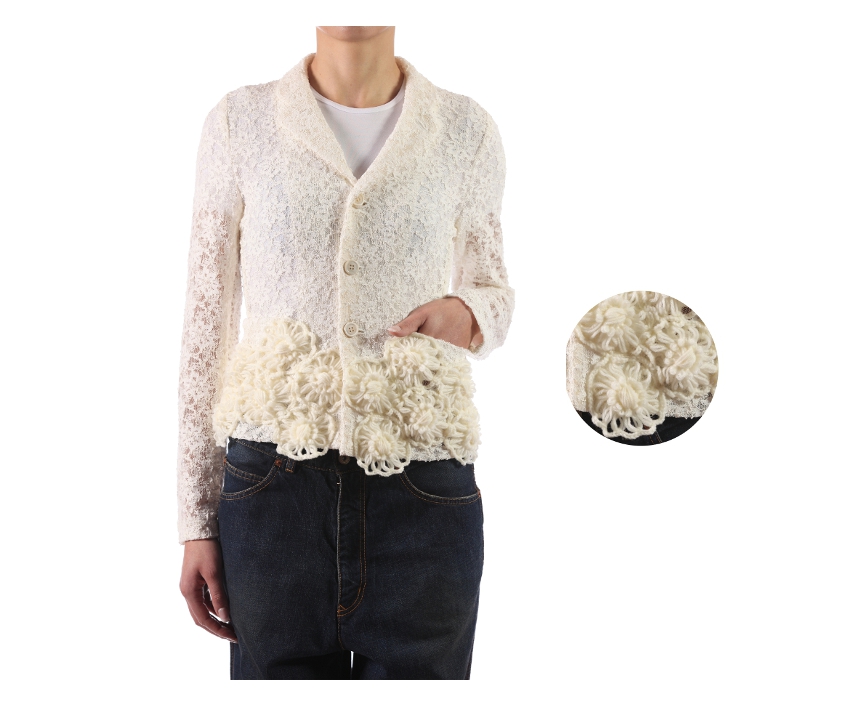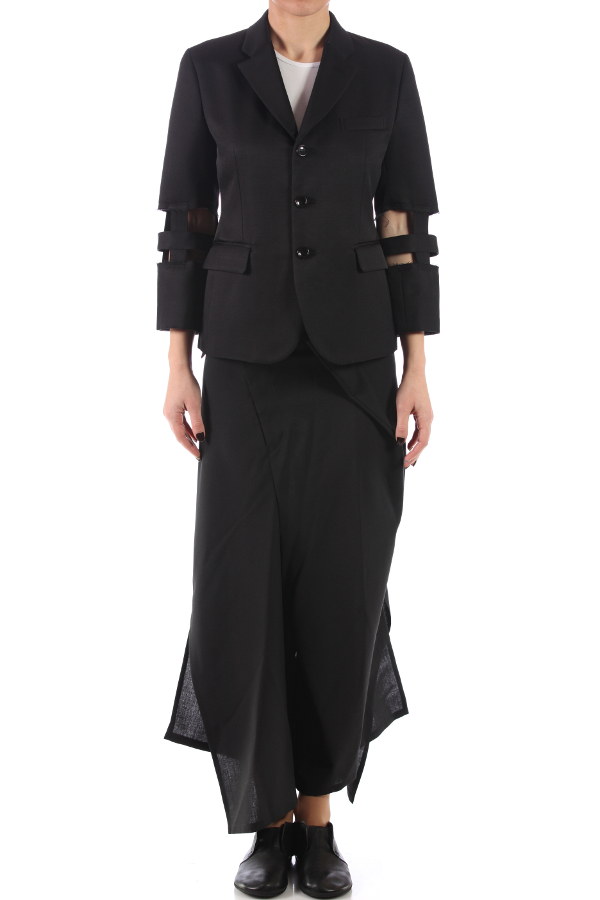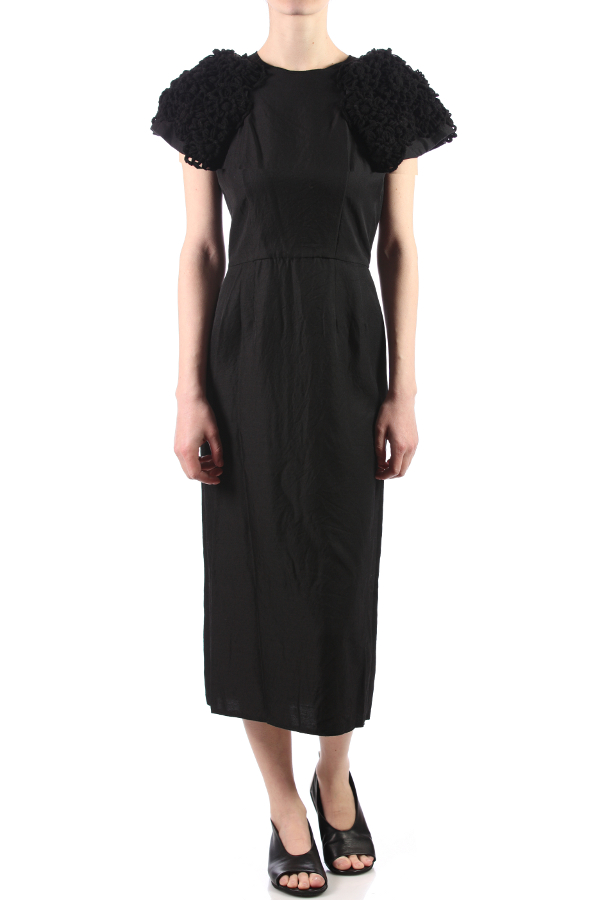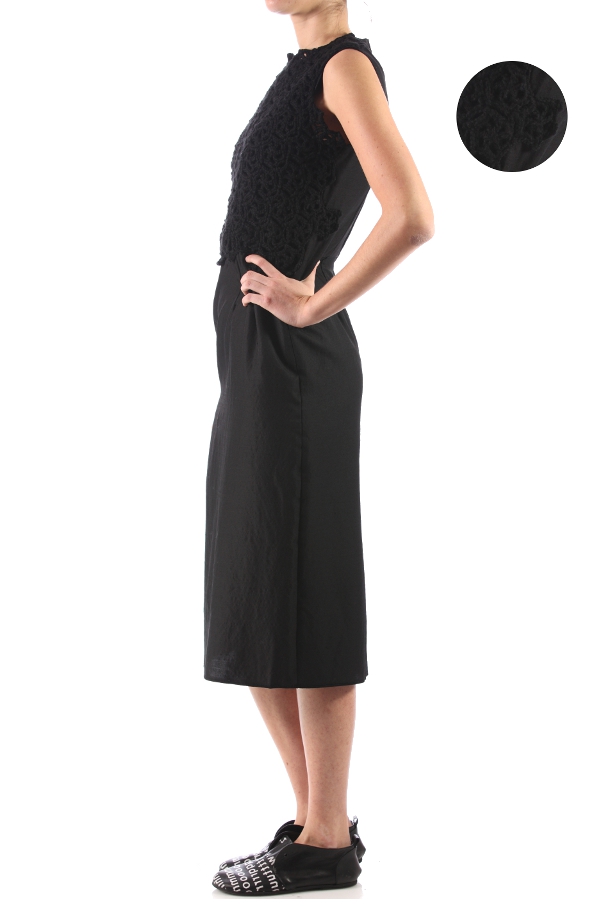 Watch Comme des Garçons spring-summer 2012 collection, from Palais de la Femme, Paris