Between the folds of Issey Miyake
It is with great pleasure that we present the first publication of the publishing house Taschen dedicated entirely to Pleats Please, the most famous line of pleats by Issey Miyake.
The book, edited by Midori Kitamura, president of the Miyake Design Studio of Tokyo, is more than 500 pages long, including text and illustrations, and recounts the story of the famous Japanese graphic designer and his work leading up to the creation of an absolutely revolutionary brand in 1993.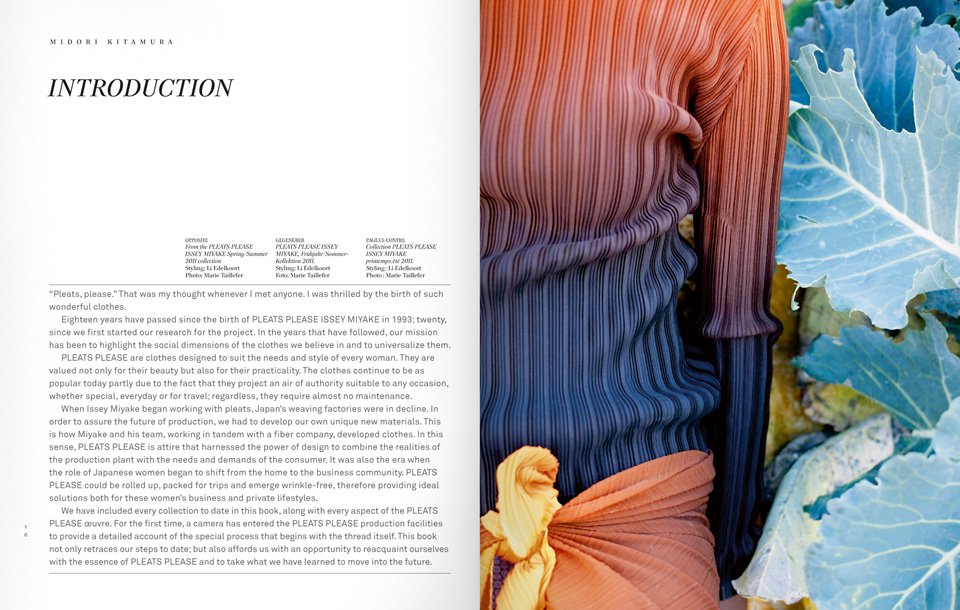 Every single Pleats Please garment and accessory is in fact made from a single piece of high quality polyester that is sewn and assembled and only then pressed using highly advanced machinery, which belong exclusively to the Maison workshops.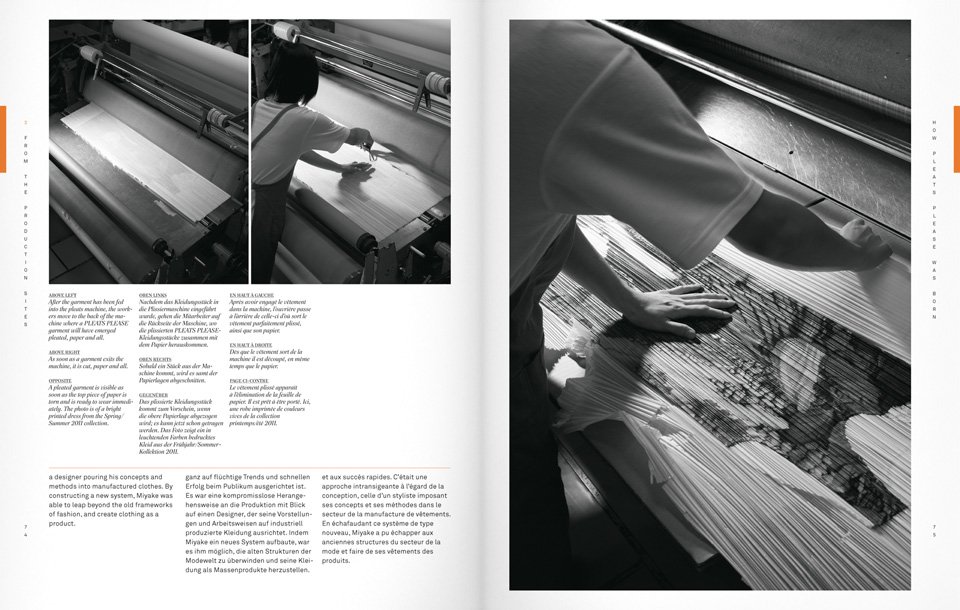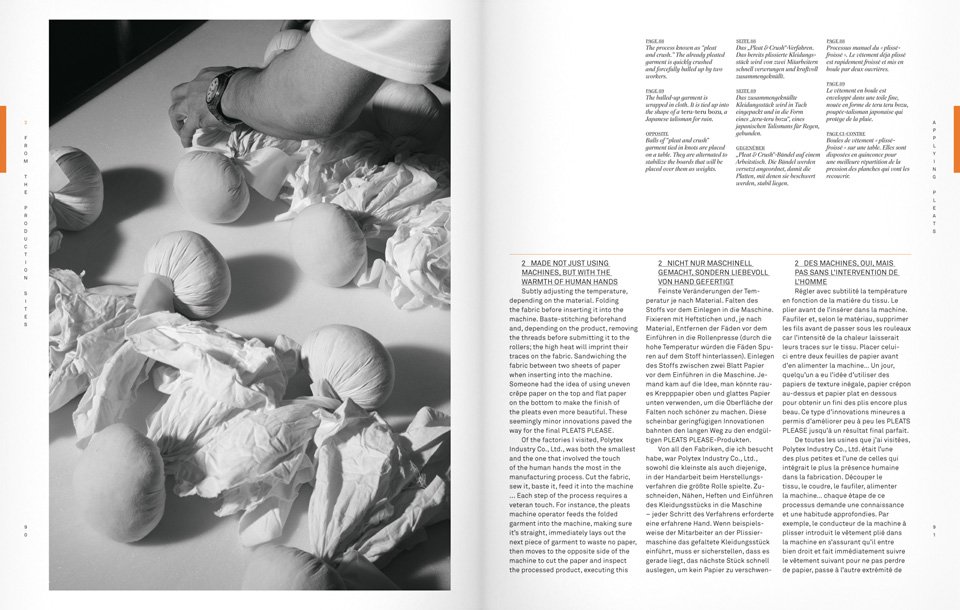 This process renders the fabric of the finished product at least three times smaller than its original size. The technology used, in addition to ensuring a vertical pleating that remains intact over time, and producing an item that can go in the washing machine and never has to be ironed, also makes truly spectacular architectural effects possible, enhanced by bright colours and patterns. The lightness of the polyester and the elasticity of the fold provide additional and exceptional functional and practical quality, allowing greater freedom of individual movement and making the garments easy to take along when traveling.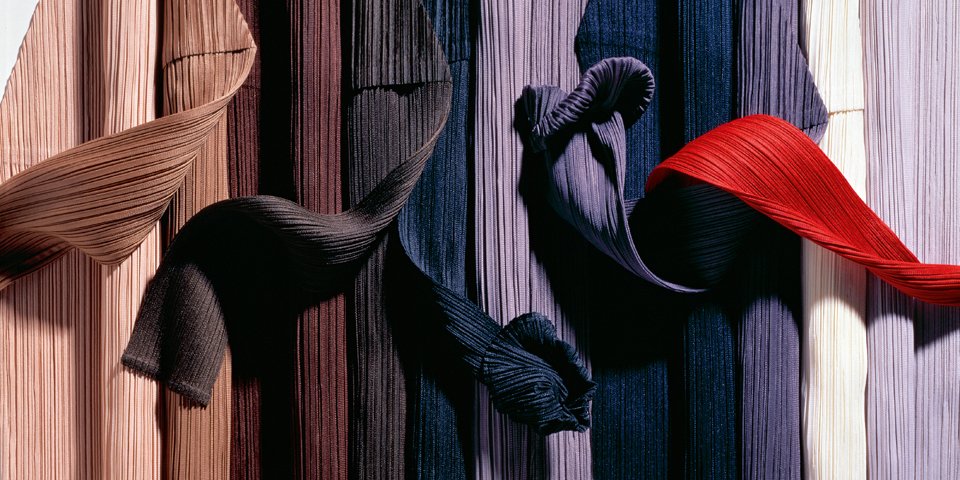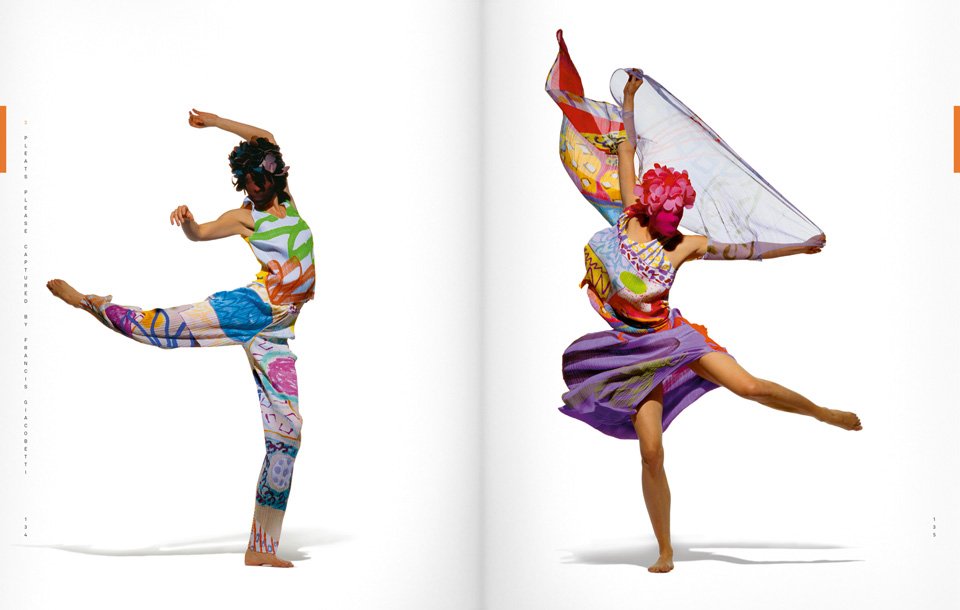 The book is extremely thorough and allows us not only to delve into the mysterious and complex processes that lie behind Pleats Please dresses, skirts, trousers, jackets and accessories, but also to remain spellbound by the genius of their creator.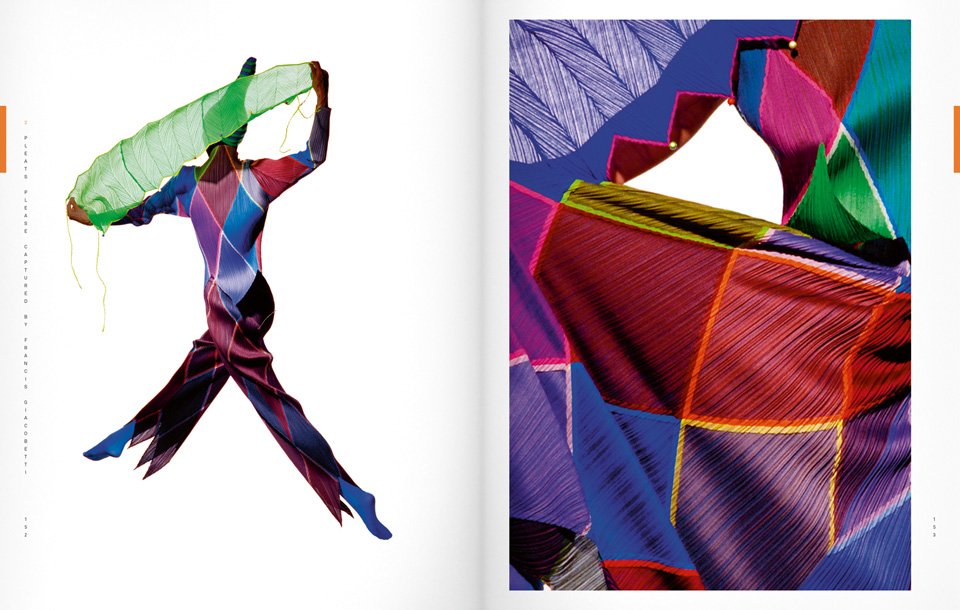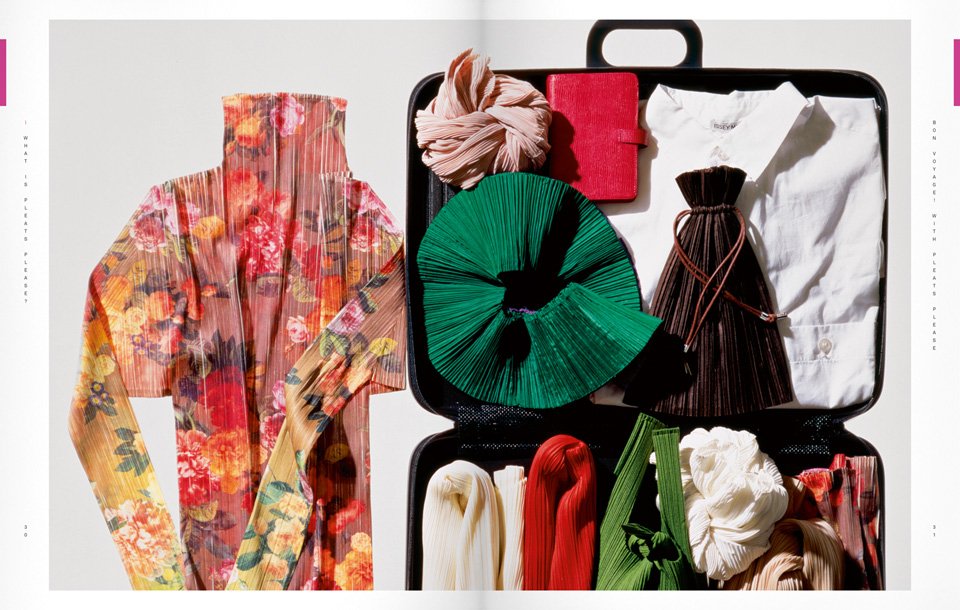 And, if reading the book gives you an uncontrollable urge to wear Pleats Please, here is an almost unobtainable assortment.