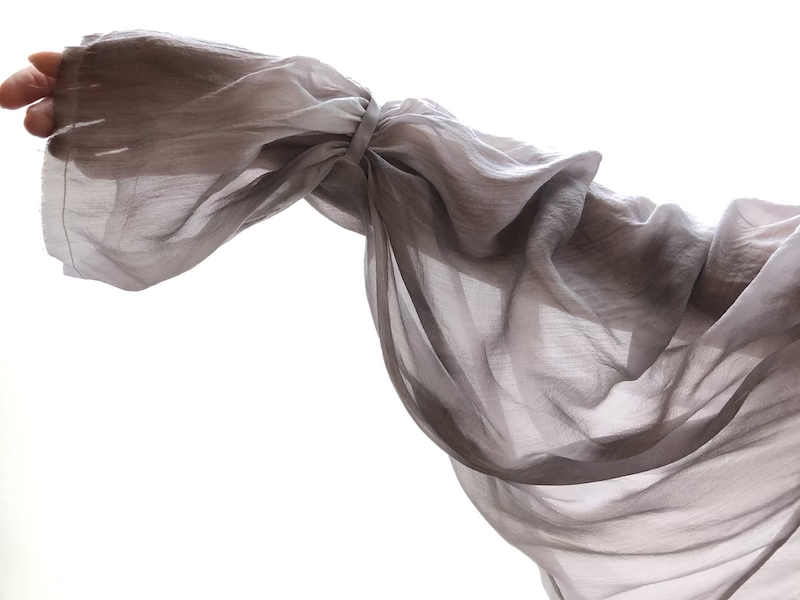 A respectable new entry for this season, Phaedo Studios, a brand of Chinese origin, whose name is inspired by a Plato work, Phaedo (in ancient Greek Φαίδων, Phàidō).
Fascinated by the sound and the protagonists of the famous Platonic dialogue, the young designer Zhuzhu, baptizes his own experience characterizing it immediately with a cultured and sophisticated aura, confirmed by the extraordinary care with which he presents his collections. Graduated from SiChuan Fine Arts Institution and then trained at the London Central Saint Martins College of Art and Design, Zhuzhu continued his studies at the Royal Academy of Fine Arts in Antwerp, Belgium and in 2014 in Hangzhou, China, founded Phaedo Studios. A path of cultural internalization that is enriched and intensified by the relationships with representatives of the world of art, design and fashion, areas that the young designer does not separate, developing them instead as coordinates of his own artistic dimension. In 2017 he is in fact a guest of the Triennale di Milano where he encounters the artist and collector Axel Vervoordt with whom he will develop an assiduously collaborations cultivated by that wabi-sabi spirit that unites the two personalities.
In the very accurate stands of the Parisian showroom the silk, with a suggestive abundance of tones and shapes, is the protagonist and around this precious fiber a story takes shape, a story that concentrates on what is observed and that goes far beyond here and now. The astonishment, in the face of the enthralling nuances expressed by the hanging garments, starts a soft narrative that reveals the long and complex experiments in painting the fabrics.
The process is natural, hand-made in tanks containing: fruit, seaweed, earth, coffee. The color density is given by exposure to the sun which usually lasts 2 months. The more the garments are exposed to the sun the greater is the intensity of the color, therefore they are tinged, then left to dry and then tinged again and left in the sun, until the desired note is reached.
For this reason each garment is unique and can vary with use, changing shades when in contact with the skin and the air.
The fabrics are confusing, the cotton looks like silk, the silk seems leather, the burned paper gives a chromatic continuum that, like on a musical score, harmonizes the whole collection, highly crafted and strongly characterized by sartorial knowledge of ancient Chinese tradition.
Phaedo's poetics finds breath in the silhouettes, an alternation of empty and full, of weights and lengths that expands and amplifies a femininity which is solemn and ethereal, resolute and diaphanous, in a stunning and poignant flow, between East and West, furrowing unexplored territories that, probably, are still emerging thanks to cultural influences and completely new and globalized visual syntheses.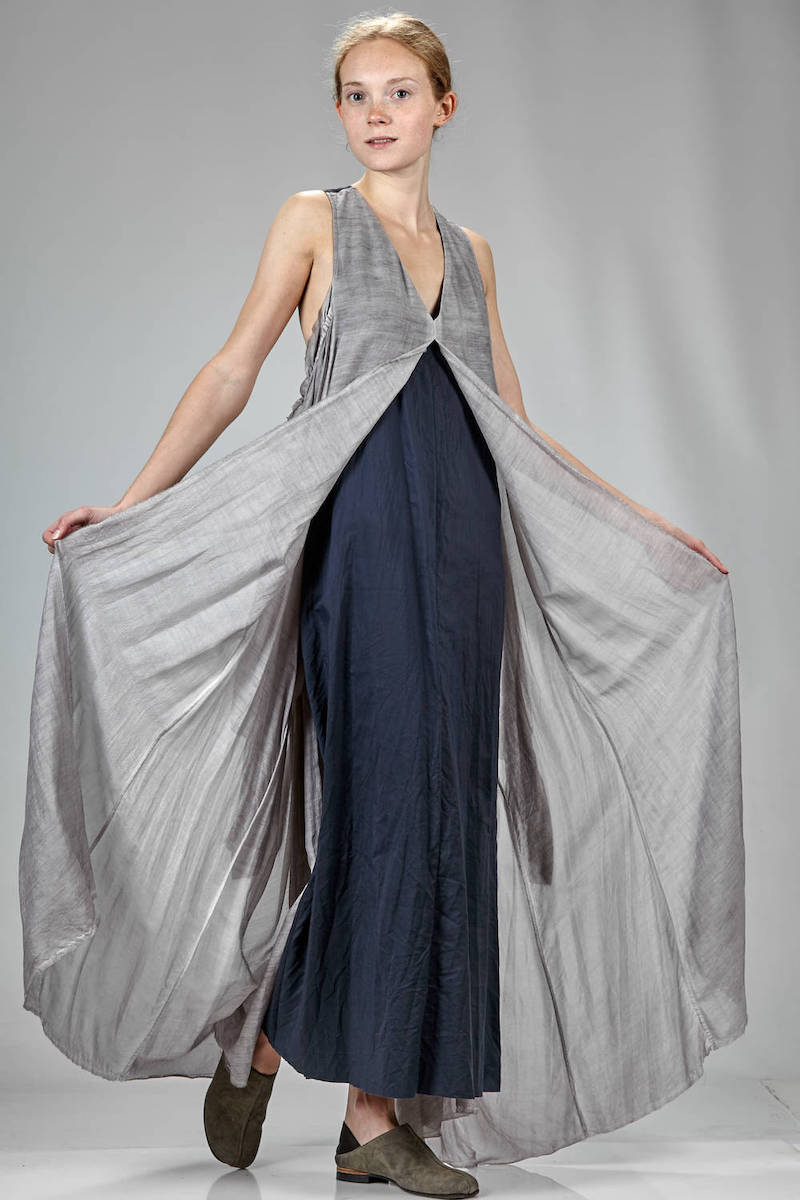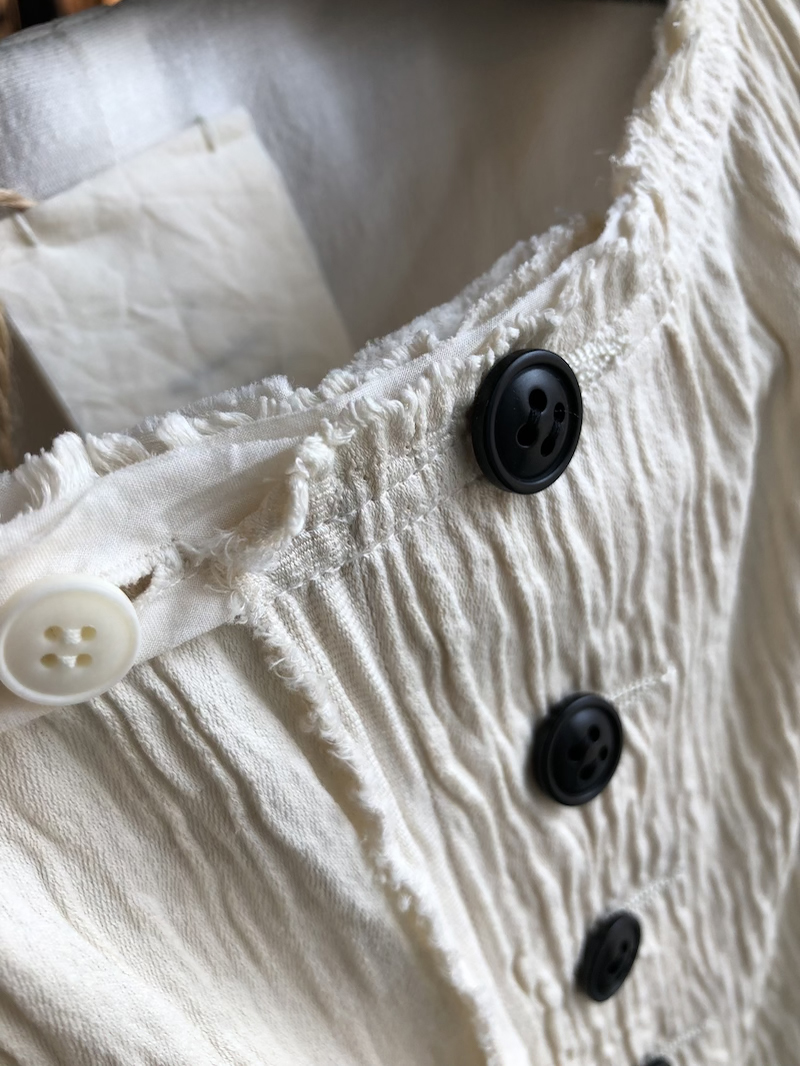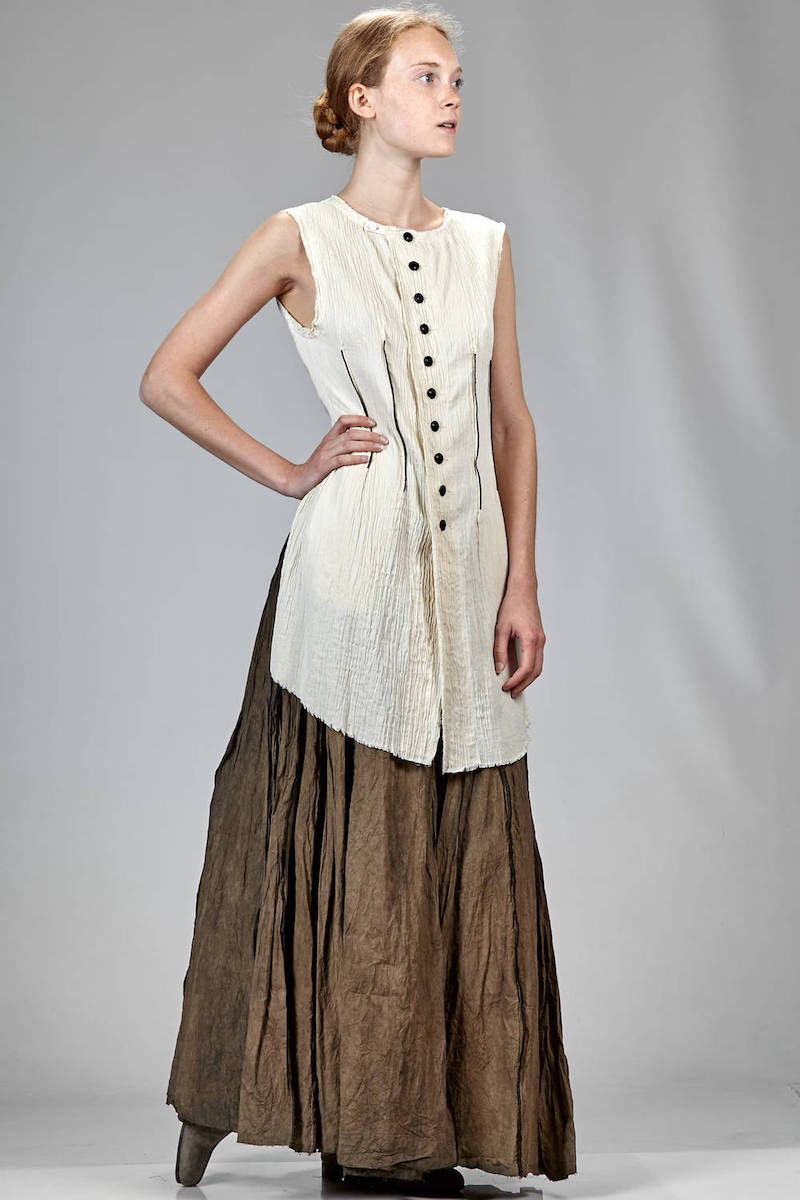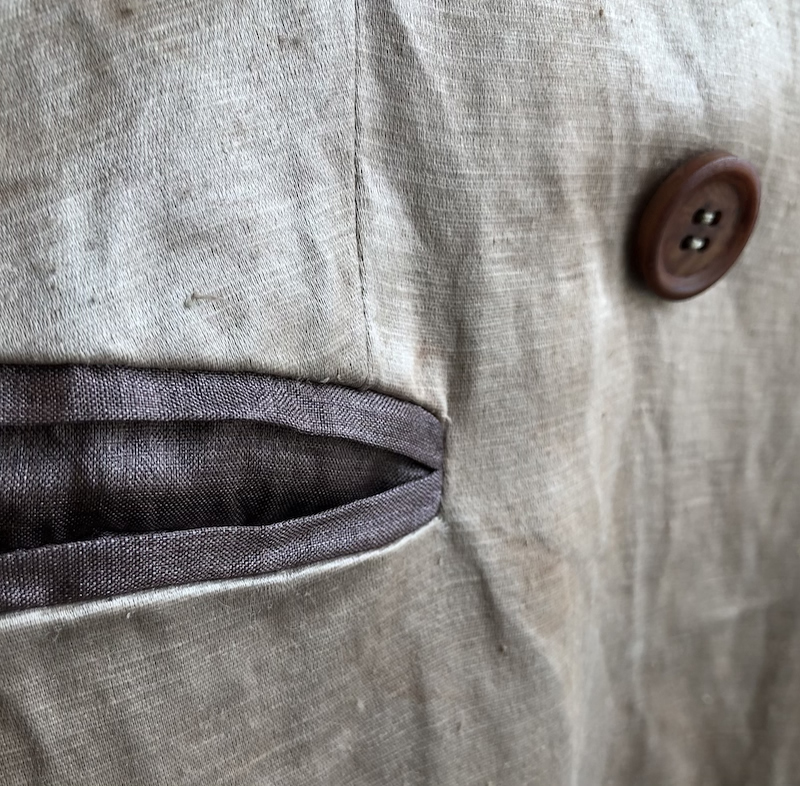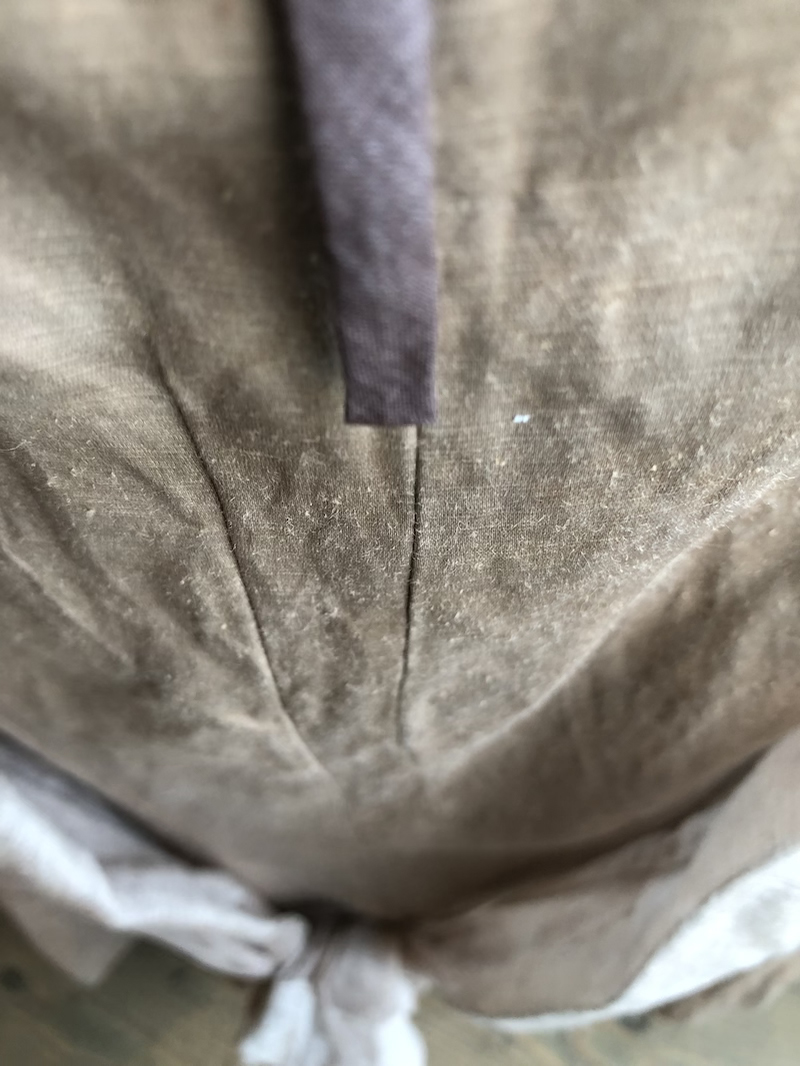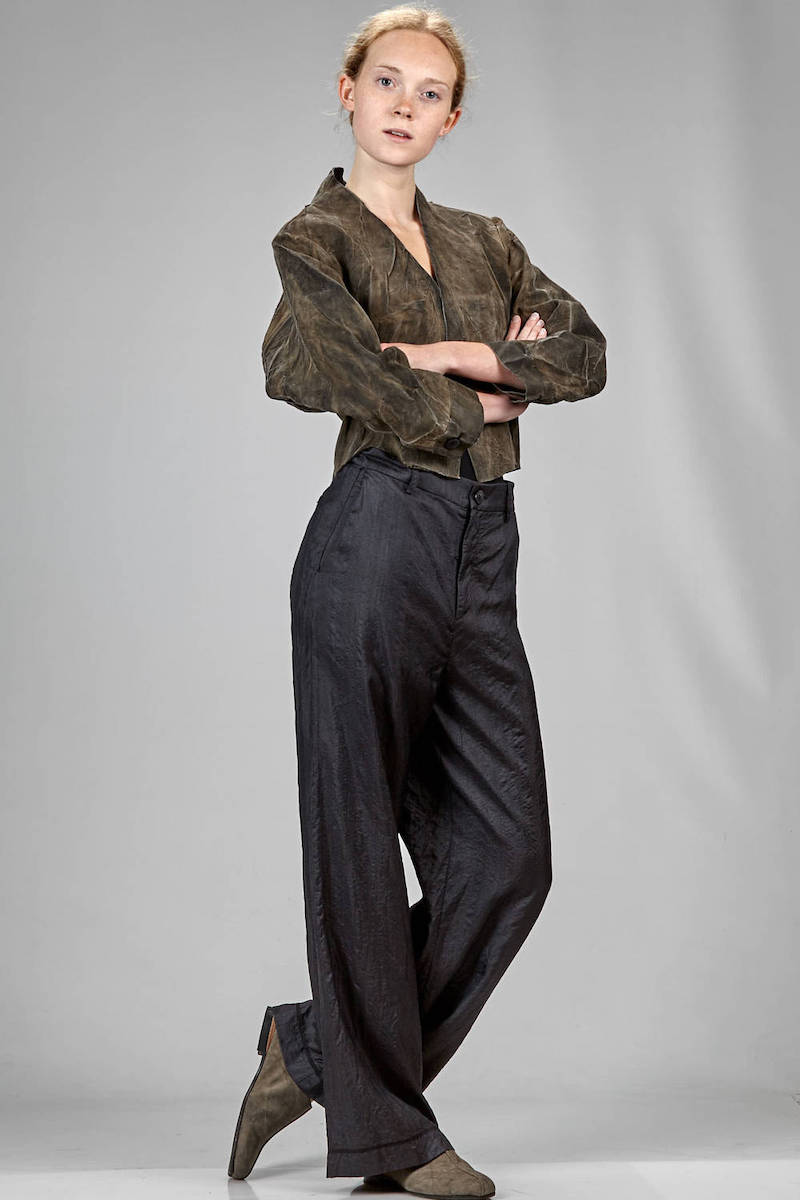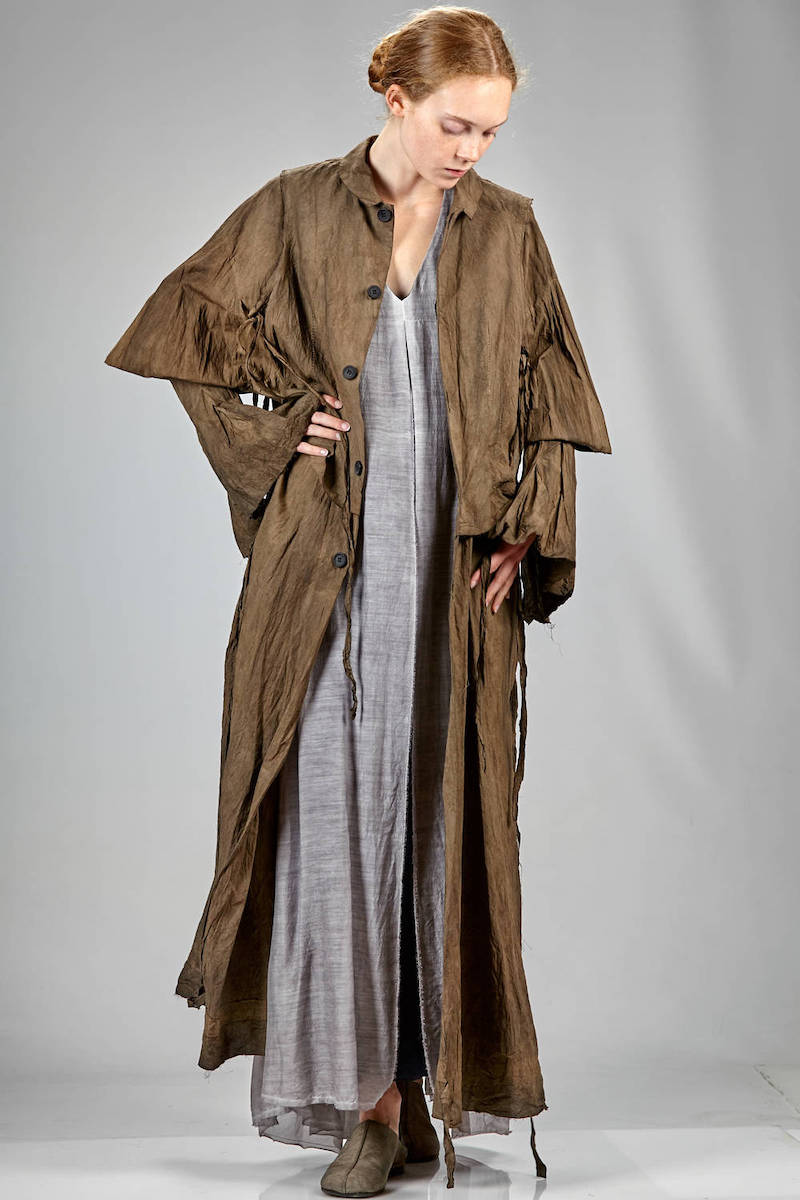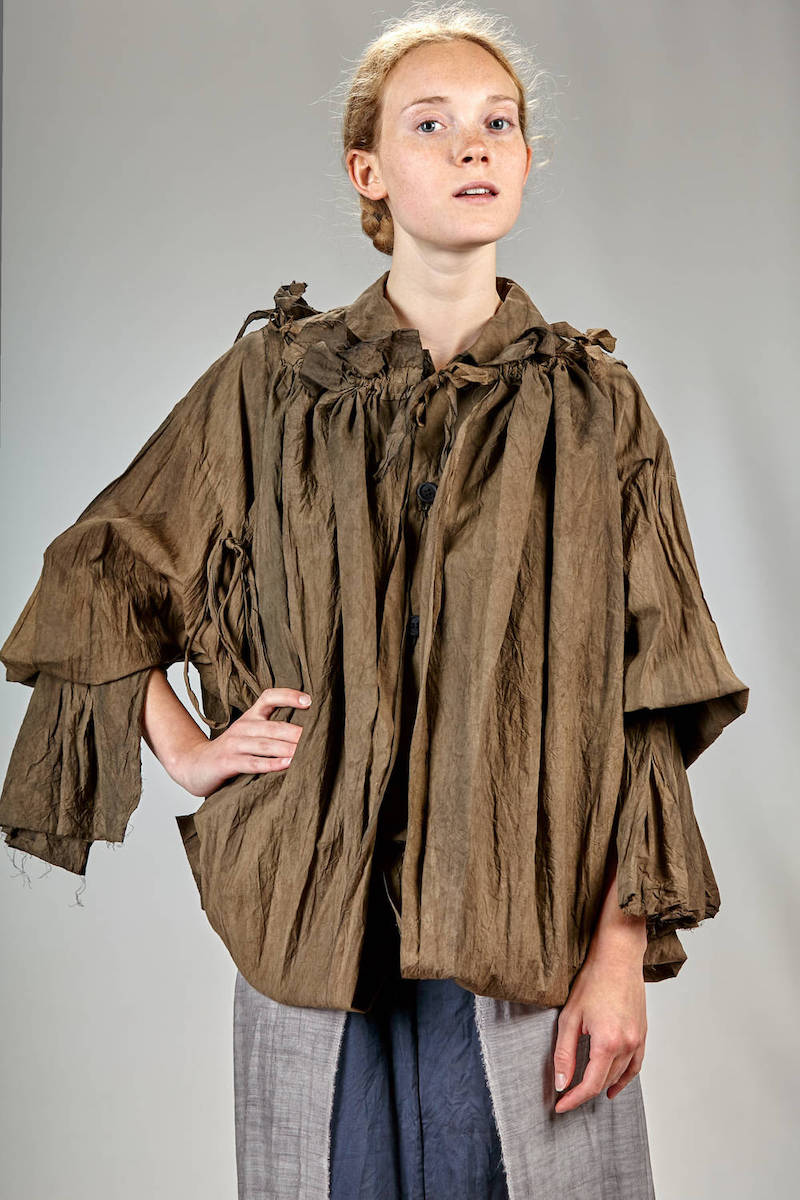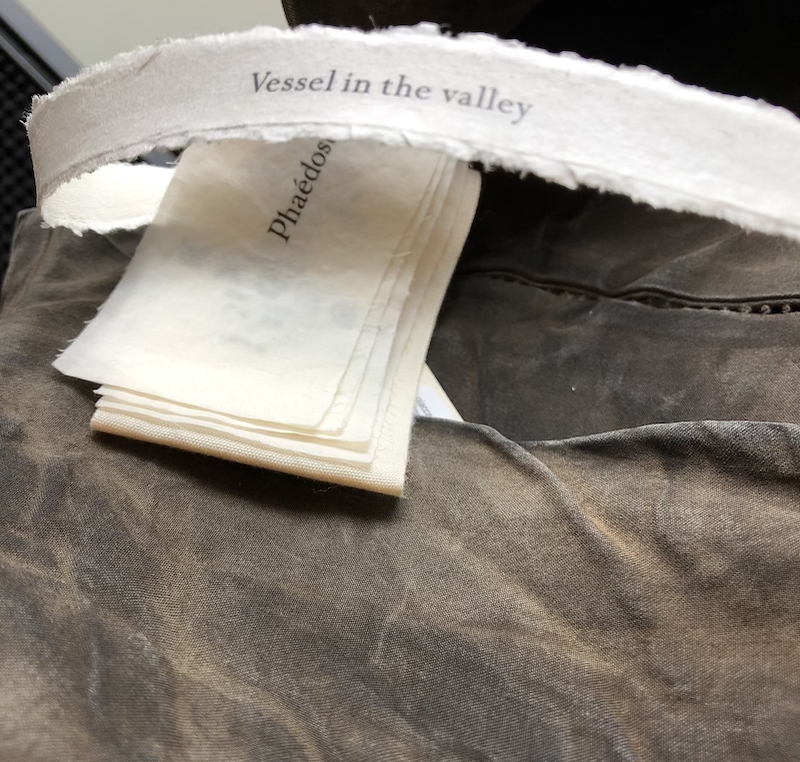 As always, an opportunity to appreciate the discovery is to accompany you into his show-room in Paris…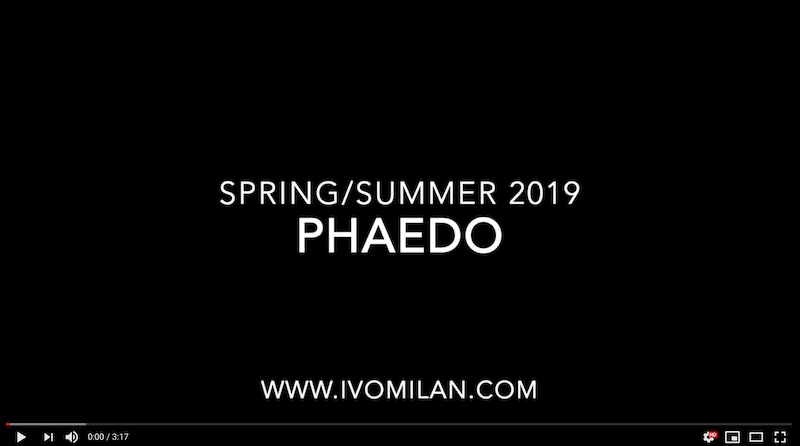 Read More