Sacai spring-summer 2011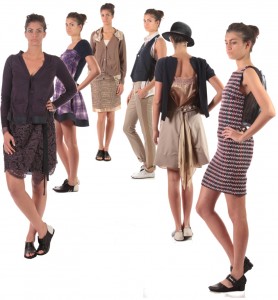 Despite having worked with Junya Watanabe and Rei Kawakubo for nearly a decade, Abe Chitose, the young designer of the Sacai brand, was able to distance himself from his illustrious masters and develop an original and personal interpretation of fashion and clothing.
Whilst the so-called Japanese school is more inclined to look at the artistic potential of clothing, Chitose brings it back to its original function of items that must adapt and be compatible with the various needs of everyday life. This absolutely concrete and practical dimension underlines the spaces and times of our social life and tries to find a solution for different circumstances. For this purpose, Chitose employs the classic formal schemes of ordinary, mainly Western clothing, but does not renounce the process of dividing it up and putting it back together, by applying the poetic delicacy that he acquired in his work environment.
In this original mixture of East and West, sheath dresses can be found, along with trench coats, blazers and also an explicit tribute to Chanel, that at the same time is a celebration of an eternal feminine, of an original elegance.
Without being trapped by boring and regular monotony, Sacai breaks the rhythm by introducing carefully chosen devices that systematically betray what our eyes were expecting: rough juxtapositions of fabrics; simple points of junctions between different prints and materials; unexpected gatherings or layers that are camouflaged by the apparent predictability of the forms.
In the delicate balance between innovation and repetition, what prevails is an impeccable, refined and essential female silhouette.