Péro spring-summer 2011
After she finished the National Institute of Design and Technology at Ahmedabad, Aneet Arora started signing her own brand with the name Péro, that in Marwari, one of the languages of Rajasthan, means "to wear".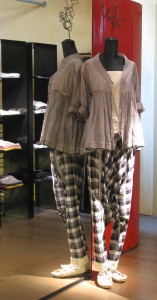 In producing her clothes and fabrics, Aneet moves from the steady belief that the new trends can be found amongst the colours, matches and style of local people, who are to be considered the actual trendsetters of modern time.
She believes that it is pointless to follow the change of fashion with the seasons; it's much better to work out and be inspired by the rich natural world that surrounds us everyday.
In her case, the surrounding world is the very vast Indian subcontinent, an endless galaxy of cultures that have been living side by side for centuries, testing and exchanging incredible skills in terms of fabrics and colours.
Péro takes her inspiration from these ancient local traditions, and creates items that are extremely complex from a technical point of view, where colours and materials take their shape at the same time, being patiently knitted by the loom. Precious, high quality cotton and silk are used that give every piece a great value, whilst the handmade production  makes every item of clothing unique, far from any industrial series production.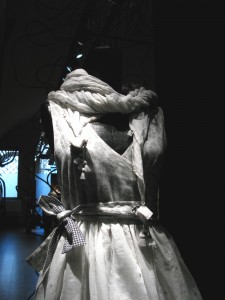 The patterns can be knitted by the loom or created using small handmade wooden stamps, and tiny details, such as buttons, reveal to be made of precious silver.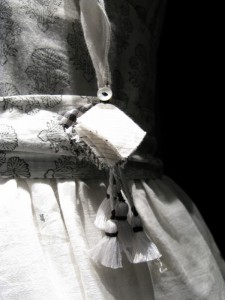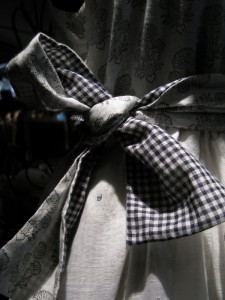 The large and comfortable lines show Aneet's peculiar ability to integrate a clearly ethnic inspiration with modern, cosmopolitan elements, that are outlined by the frequent use of asymmetric patterns and light juxtapositions.
In this global era, Péro proposes unquestionably interesting and original clothes, but first of all represents an excellent example of refined contaminations that are not to be missed.