Focus on: HaaT Issey Miyake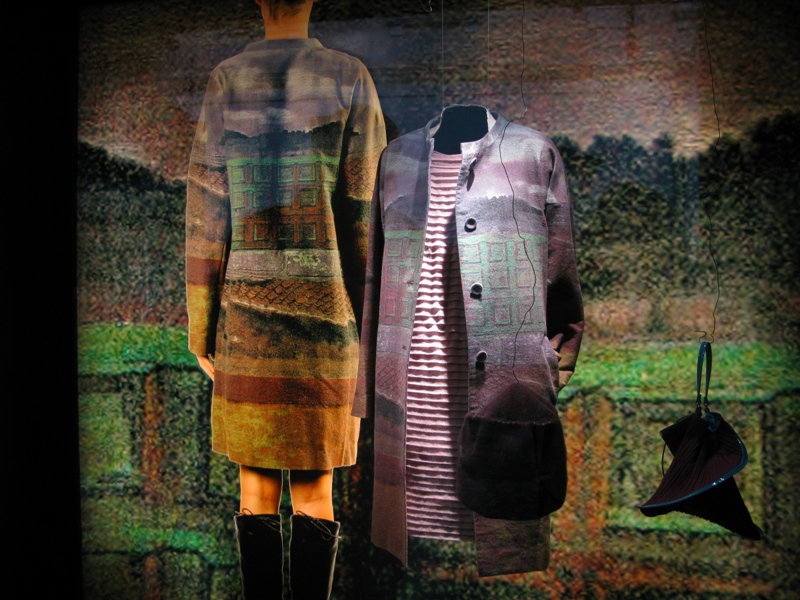 A triple play on words, whose different meanings and similar sounds form the meaning of both the HaaT brand name and project, launched in Fall/Winter 2000 by the legendary Maison Issey Miyake textile director, Mikiko Minigawa.
The first word 'Haat' means 'village market' in Sanskrit, which is the symbolic place for a clothing line that draws on a wealth of techniques, materials, and different cultures. The second word 'Heart', in its meaning of 'centre', refers to the traditional and established processes behind the various seasonal items. The third and final word 'Haath', which also comes from Sanskrit and means 'hands', seeks to convey the subtle connecting points between Japanese design and local craftsmanship.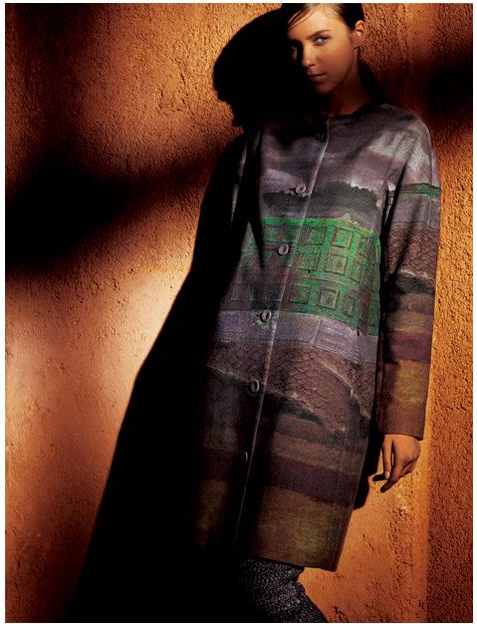 Although HaaT is a stand-alone product among the numerous Issey Miyake designer lines, it owes its creation both to sophisticated, super-technological company laboratories and to the most traditional Japanese and Indian workshops, the last custodians of ancient, rare and complex textile processes. This unprecedented collected knowledge, both time-honoured and ultra-modern, brings forth the warmth of handmade clothing, along with the design and durability that only the best industrial products can offer.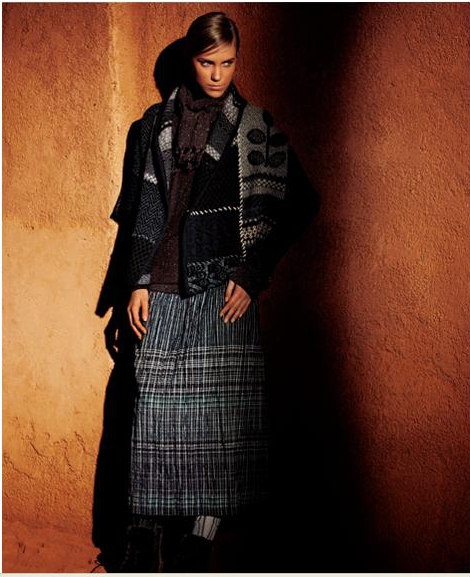 Each item, whether it be a simple T-shirt or the most elaborate coat, truly represents an extraordinary and excellent example of cultural syncretism. The splendour of jacquard fabric printed with subtle Mesoamerican scenes and Maya compositions, the expressions of colour and texture techniques that are absolutely unique even in Japan, the endless blending of weaves, points and applications in the knitwear, or of some cotton versions with the famous Issey Miyake wrinkles, call upon powers of observation and a desire to be surprised!
Come and have a look for yourself at the IVOMILAN on-line catalogue – and don't forget to zoom in on the images!