REDEEMING VALUE…previews!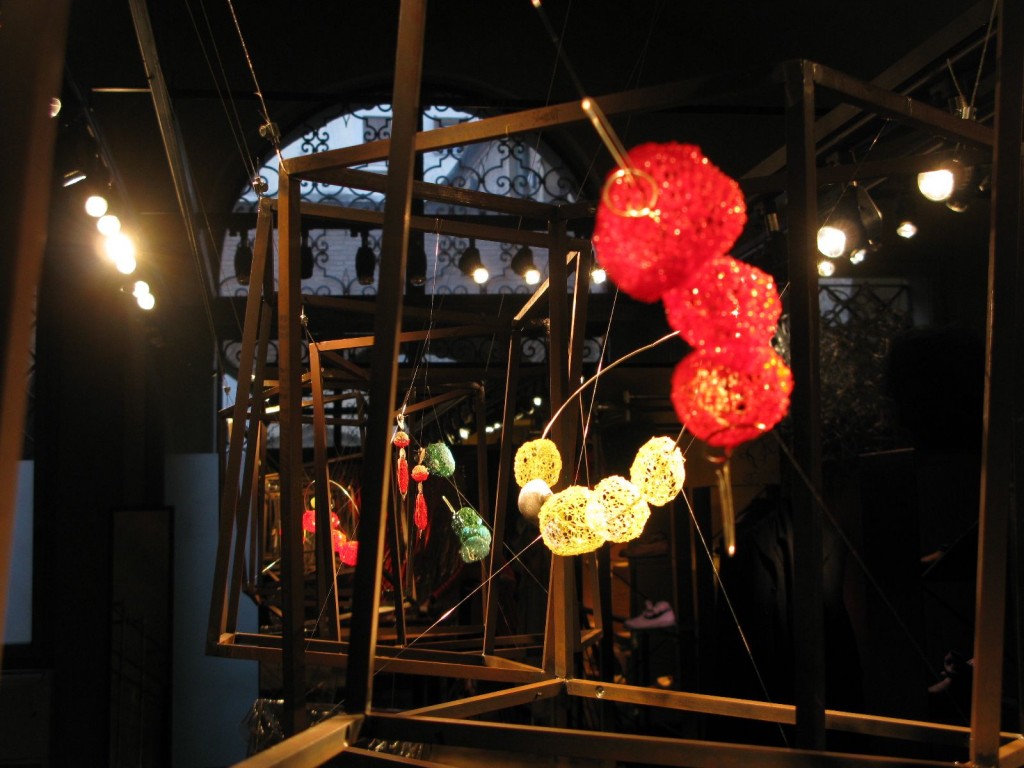 The IVO MILAN shop in Padua is currently presenting an exhibition entitled:
REDEEMING VALUE

The exhibition will be on display until Wednesday, December 13, 2012. A space has been set up for the exhibition/installation of works by: Laura Stefani and Eva Franceschini.
Admission is free.
Below is a brief presentation of the event, the two artists and news from the event's inauguration on Wednesday, December 5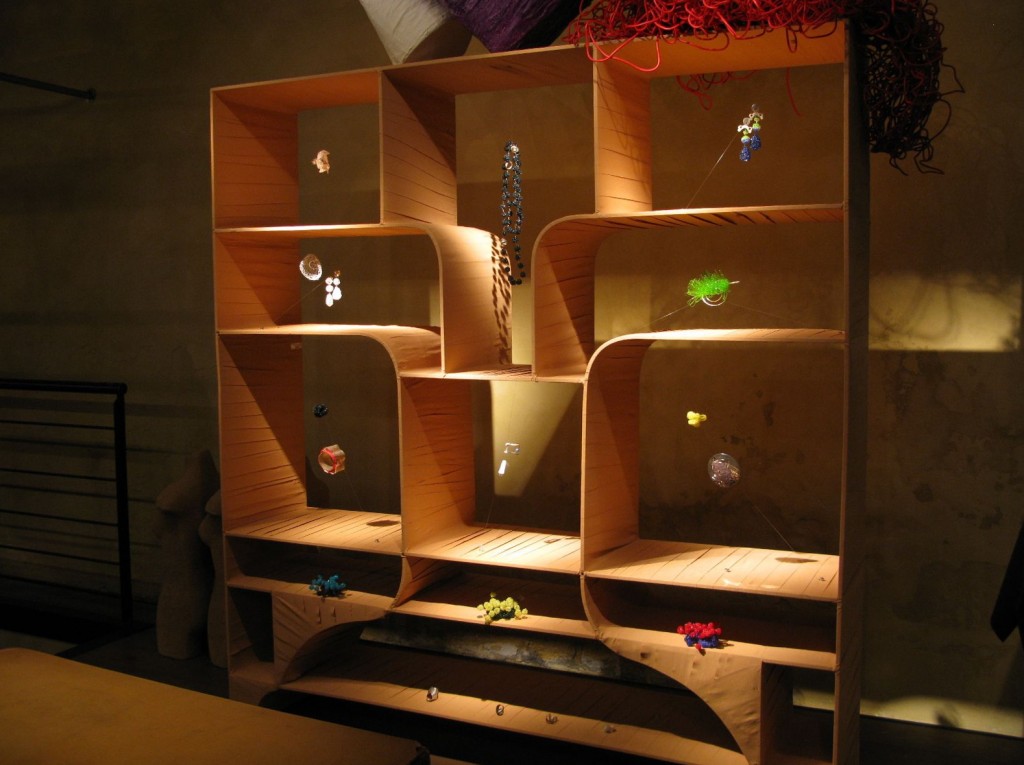 Padua, the world capital of contemporary art jewelry, is home to a continuum of creative personalities who interact with and influence each other, giving rise to friendships and frequent rivalries among the many different artists in this very special artistic segment. It is truly a Renaissance-like atmosphere, where competition spurs experimentation with new, and often completely unfamiliar, expressive forms ​​and materials. Jewels are no longer only items to be laid up in sumptuous royal treasuries full of precious goods of inestimable value.
Padua possesses the freedom of imagination and technical skills to endow objects with value.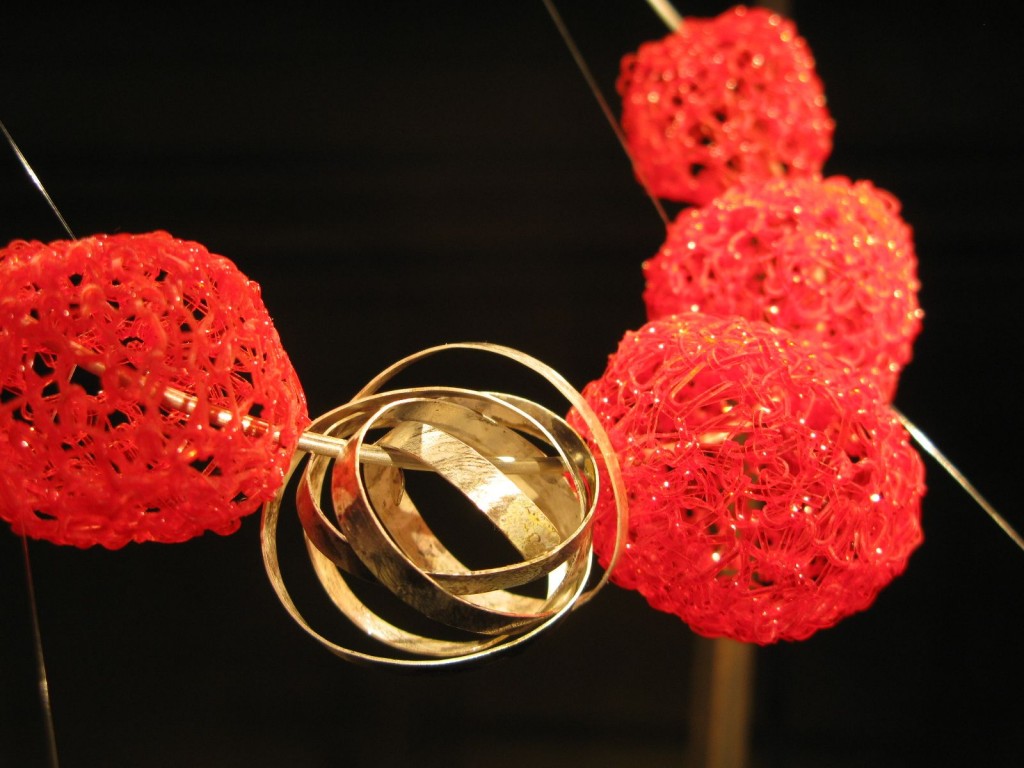 Without going into lengthy detail about things that have already been widely discussed elsewhere and certainly with greater insight by other writers, we are now pleased to present in our space the paradox of these jewels from Laura Stefani and Eva Franceschini. Why the paradox? Because what one usually finds in jewelry is precious metal acting as a support to a stone of greater value, which is the real investment that determines the final price of the object.
In our case, Laura is the person who processes the "gems", and cuts the "diamonds" that shape and colour these extremely light creations. The refined material would meet a very different fate without her, because the processing and cleverly intertwined embroidery are nothing more than thin strips of plastic bottles, the kinds that contain mineral water.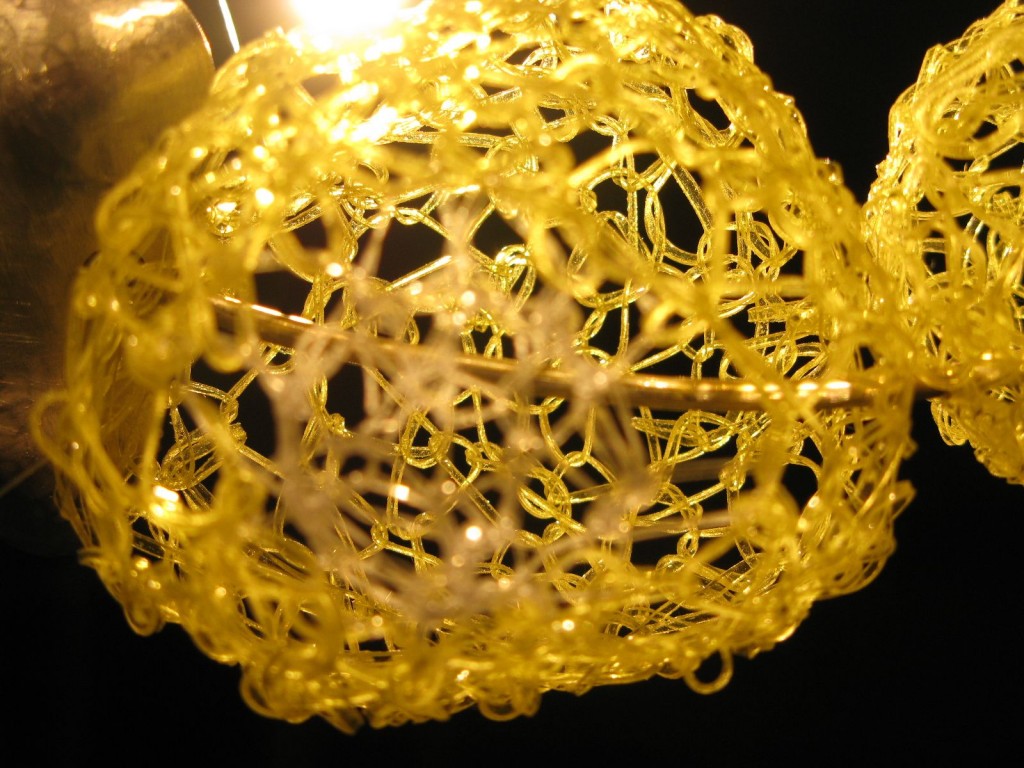 True, the material used to support these "gems" is silver, but Eva's simulation work renders the material unimportant by changing its appearance through oxidation or reflections to reduce it to a simple base that brings out the "stones" in all their [shameless] opulence.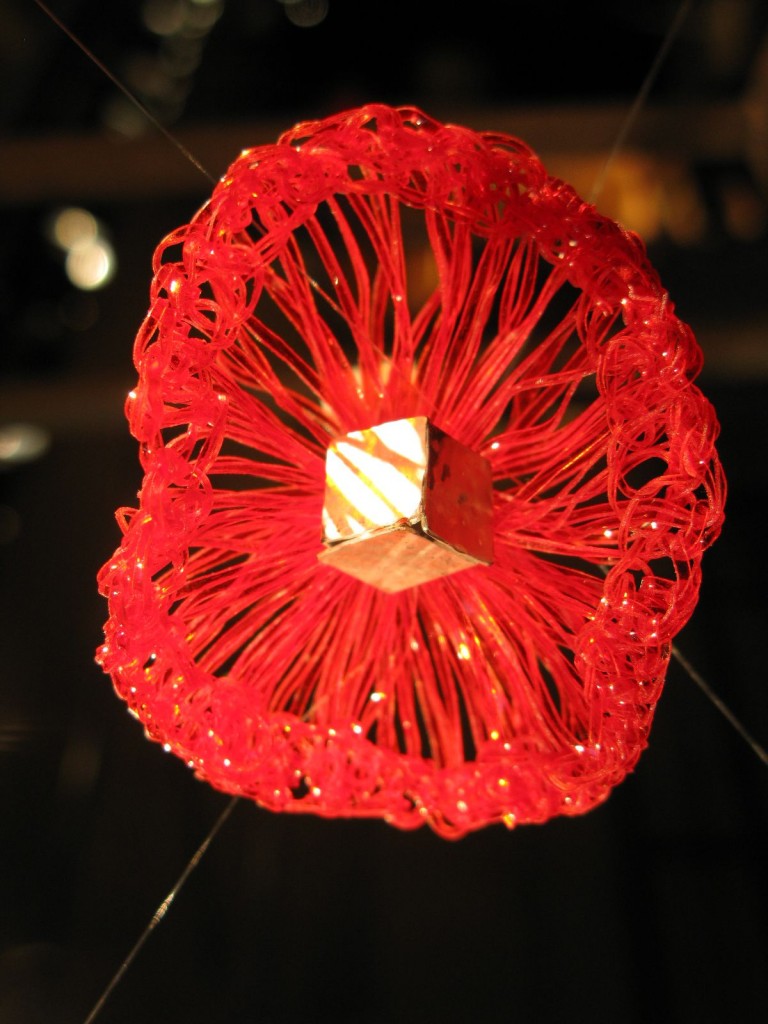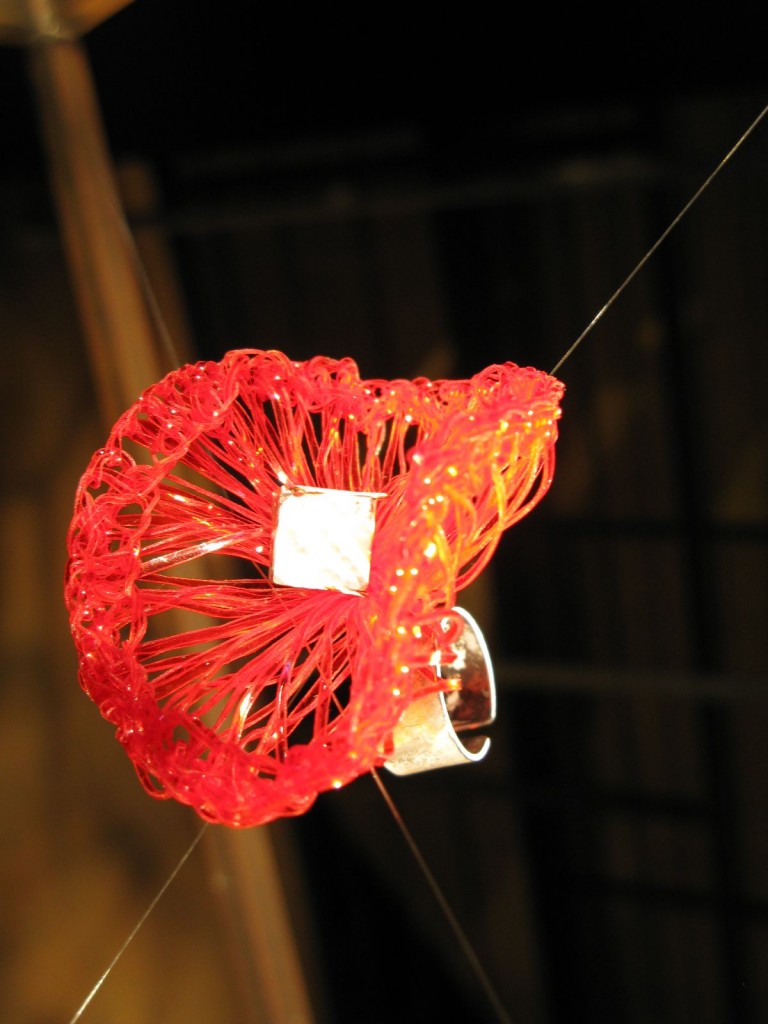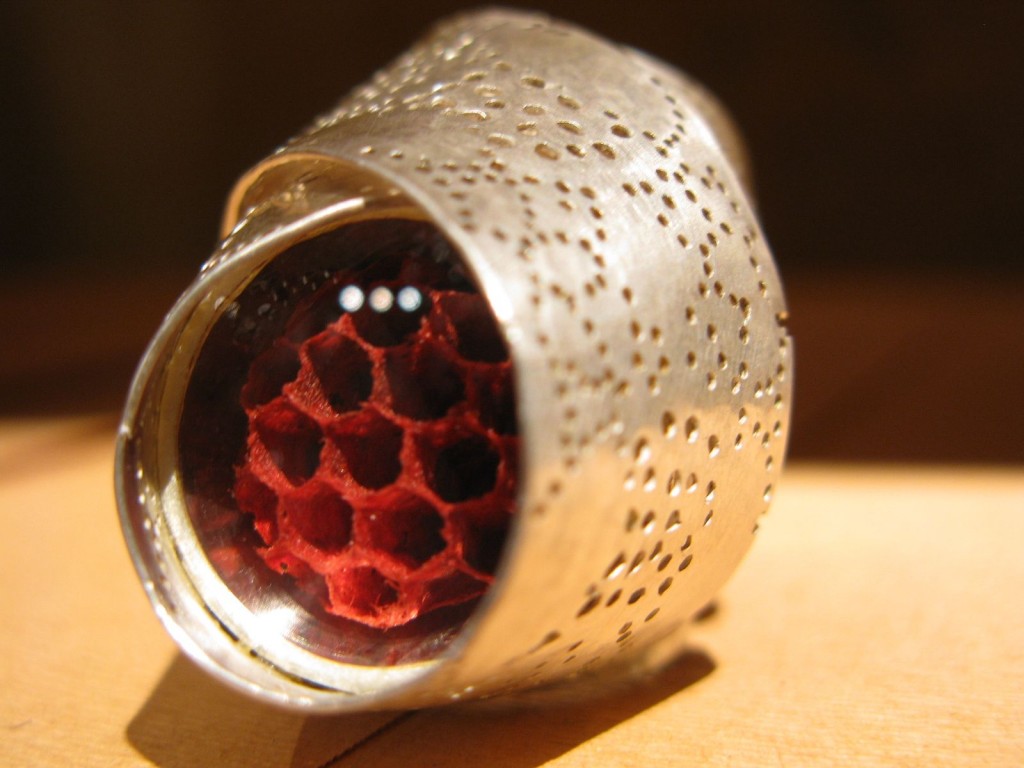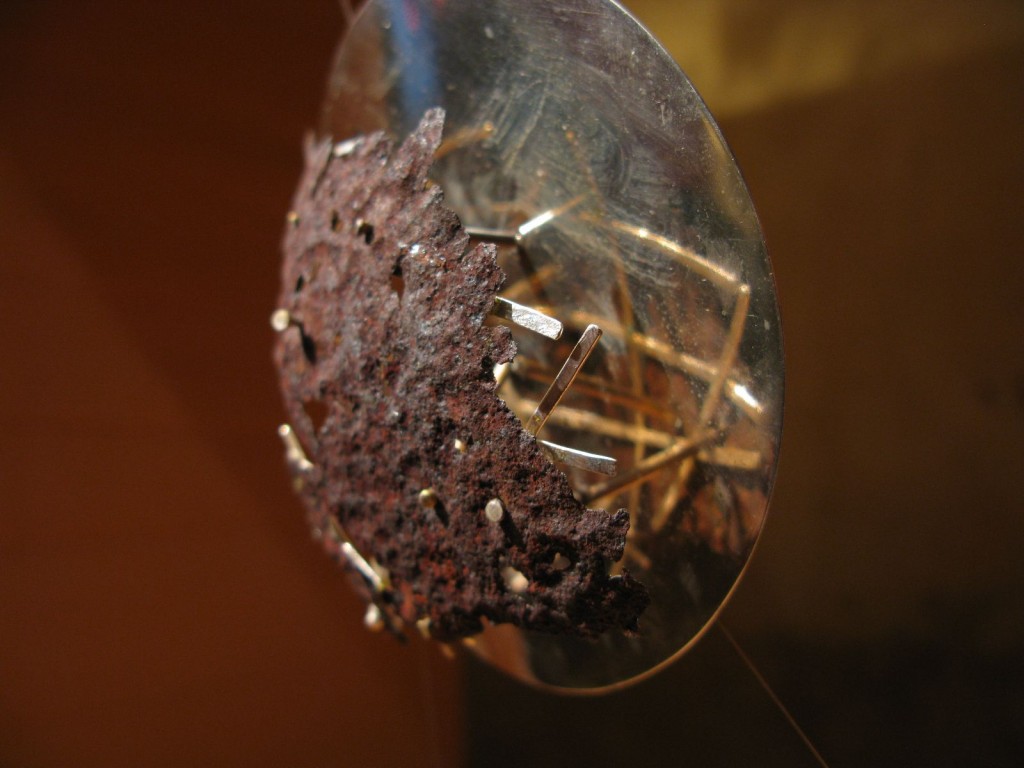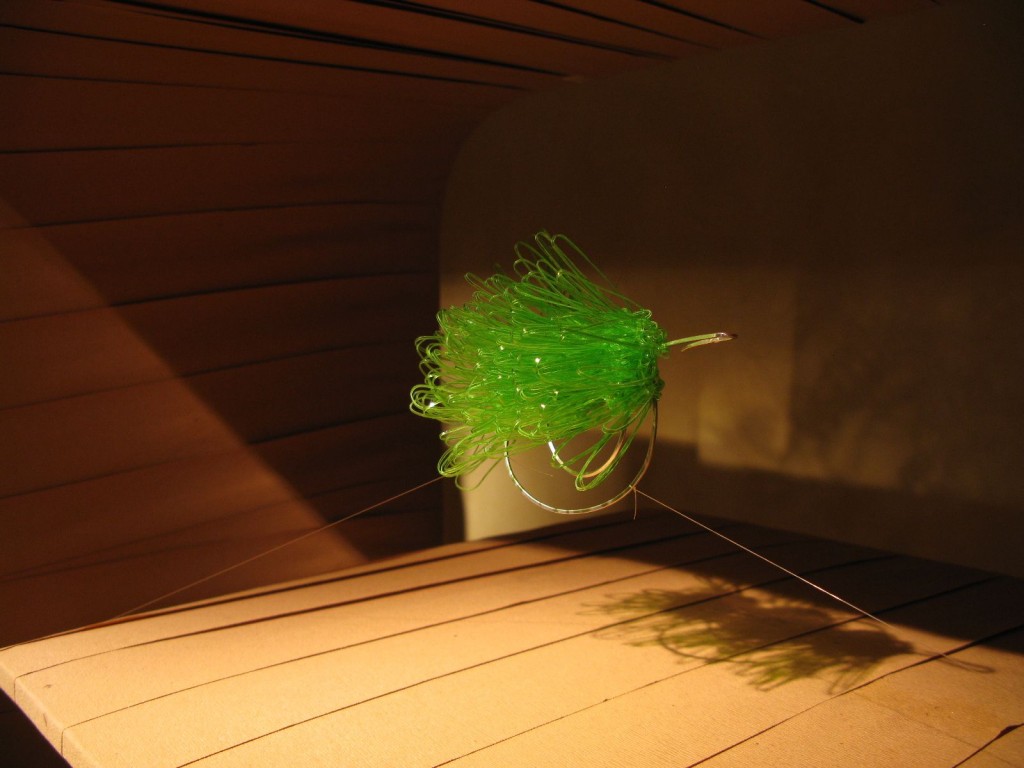 Laura Stefani - was born in Padua, where she graduated from the university with a degree in General Linguistics, and where she still lives and works.
She is self-taught and, since discovering the potential uses of plastic waste materials in 2007, she has taken part in several exhibitions. Among some of the most recent: "Tosco Veneto" exhibition of jewelry and objects by Giampaolo Babetto (Arquà Petrarca, PD, May 28, 2011), "I colori delle donne" (two person show, Marco Querin/Laura Stefani, Padua, Ars Now Serragiotto Gallery, September 27 – October 2011), "Un pomeriggio dedicato al gioello contemporaneo" (Genoa, Guidi & Schoen Gallery of Contemporary Art, December 3, 2011).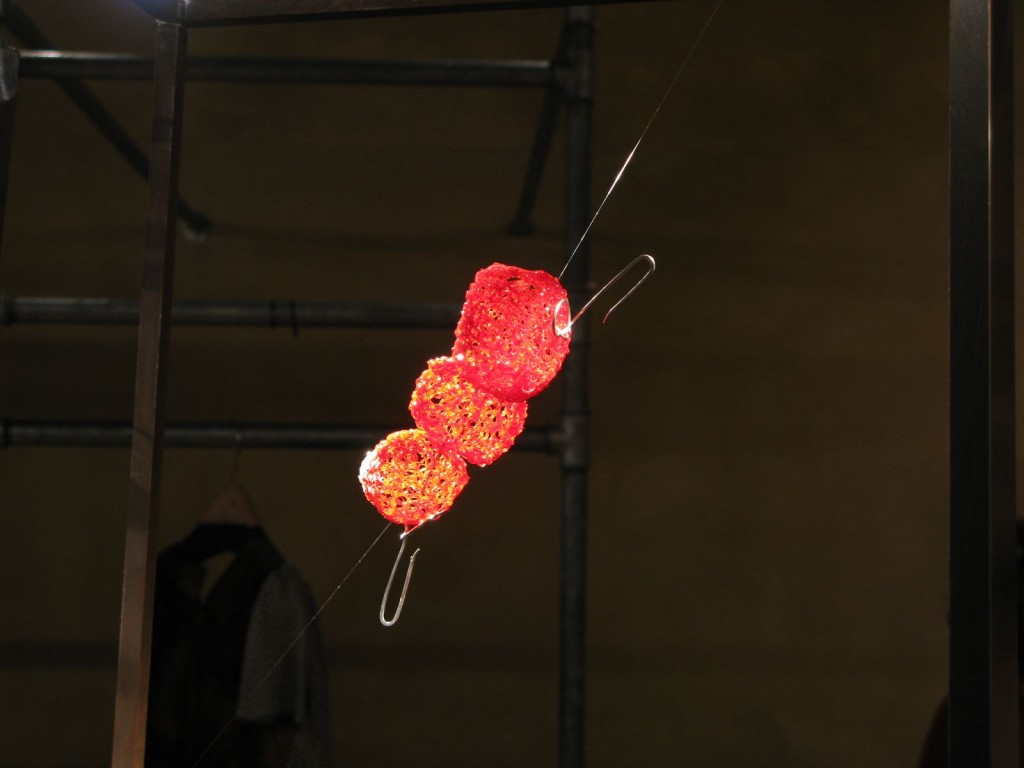 Eva Franceschini – was born in Padua, since 2000 she has been a teacher of Sculpture at the Pietro Selvatico Art Institute of Padua. She graduated with a degree in Chemistry of Art Restoration from the Ca 'Foscari University of Venice in 2010.
In 2004 she studied under Lucia Davanzo, who was in turn a pupil of Francesco Pavan.
She has participated in several selections and competitions, including: The Game Show, Lucca Preziosa Young in 2008, Filo Rosso and Schmuck 2009. Her jewelry is on display in the permanent collections of different European art galleries.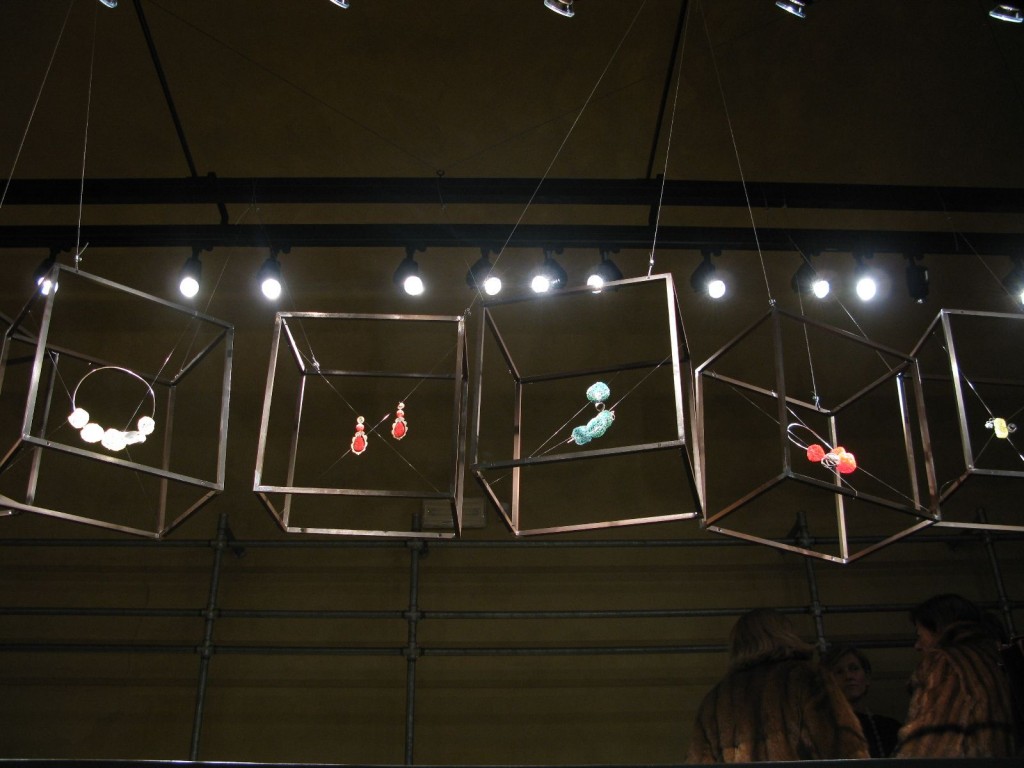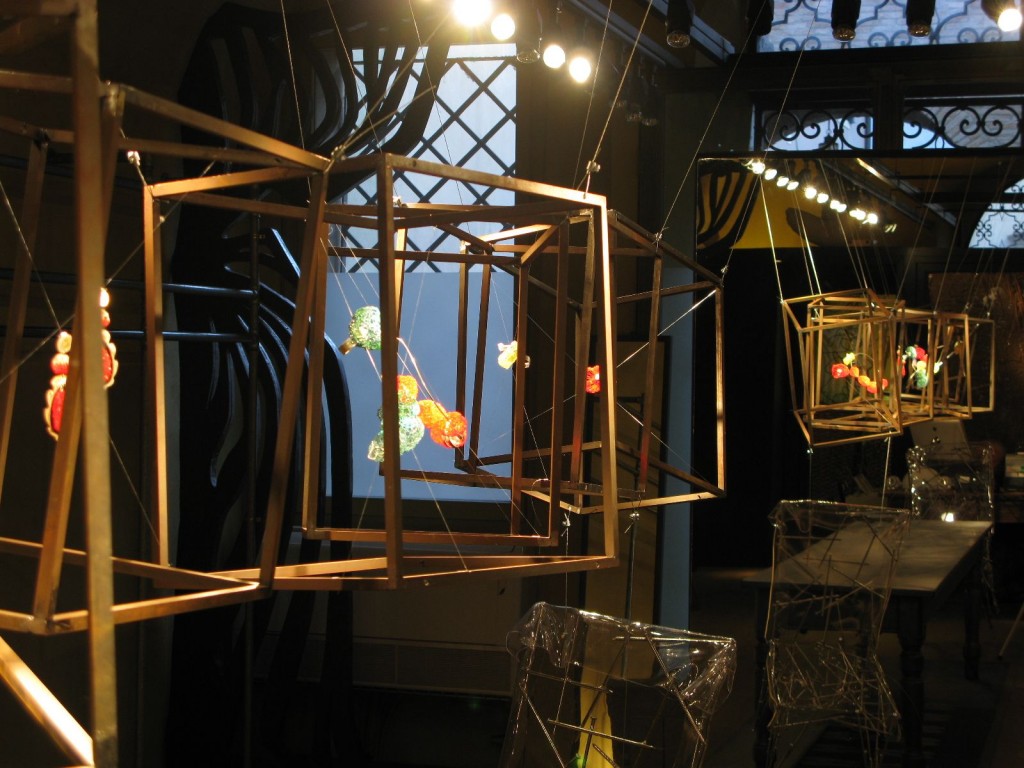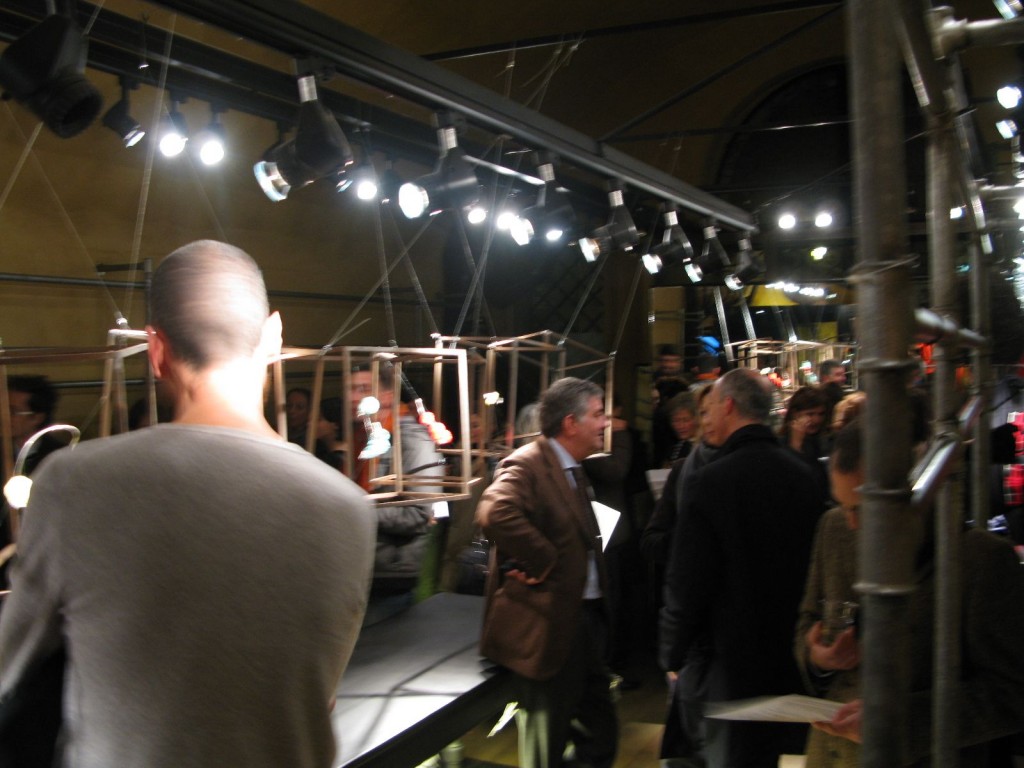 And if anyone has been wondering what happened to our clothes, don't worry, you can still see them at our store or in our catalogue…enjoy!
Photographs by Sari Milan