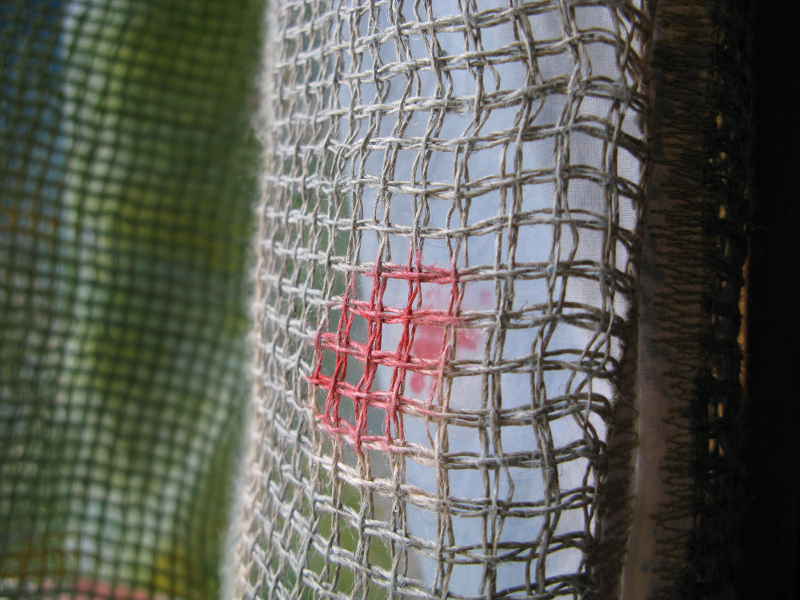 Abirinzà, a sound more than a word, coming from the recurrent Earth cadences from which Daniela Gregis draw the inspiration for this spring/summer 2016, brings us important clues about the construction of a collection particularly full of ornamental patterns. The designer with this sound expression, probably invented, evokes the Sardinia, with its rooted and complex textile traditions, the extensive and expertise use of the loom, but also with its rich heritage of memories and nostalgia.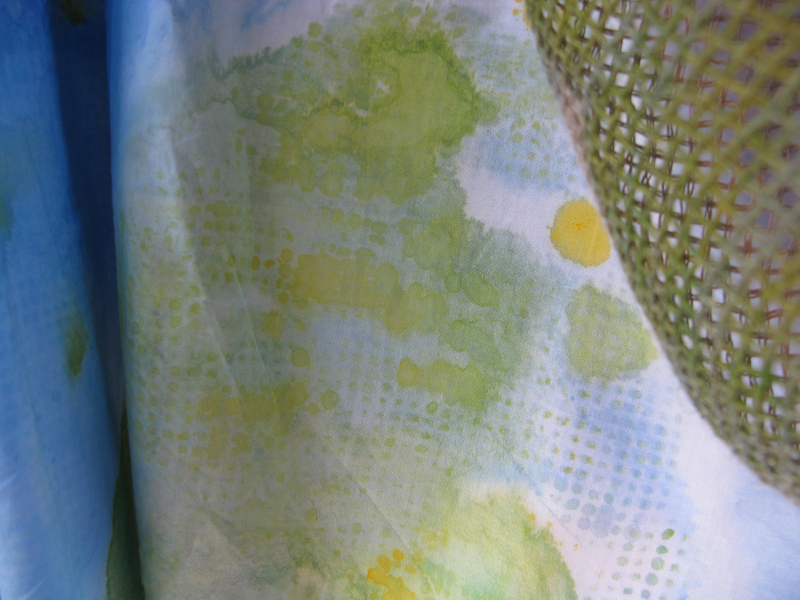 Abirinzà broods over the memories of hard work laying them down as poetic logos in unexpected positions, becoming systematic patchwork gussets, where two different possibilities combine themselves together: fragments saved from the past and reassembled in canvas next to a painting or more slow and difficult weaving, nets and gauzes, loom and crochet, embracing each other in perfect harmony.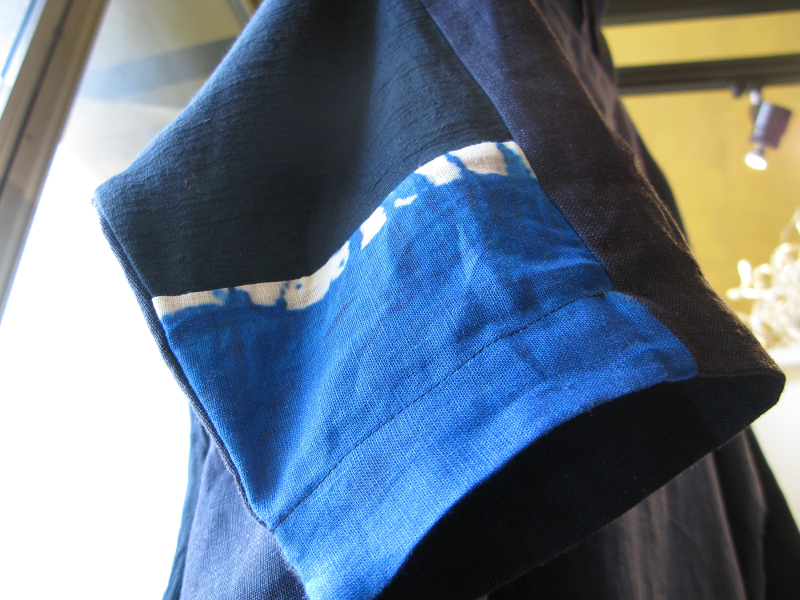 The designer from Bergamo certifies in this way each piece, claiming an authenticity in the acrobatic vicissitudes of the paintbrush, that stains and gives new life to the linen nets, joint with their negatives in cotton poplin, because the process should be watched in its integrity, combining itself with the first work. The silks, in the slippery brightness of the crêpe de chine, become bright palettes of strained colour, in the more contrasting red-blue shades, but also in the less radical blue-pastel light blue and white. Or the vichy, quoted also in other seasons, widen themselves becoming definite squares with more and more large spaces, always treated with the washing to contain the cotton strict rigidity.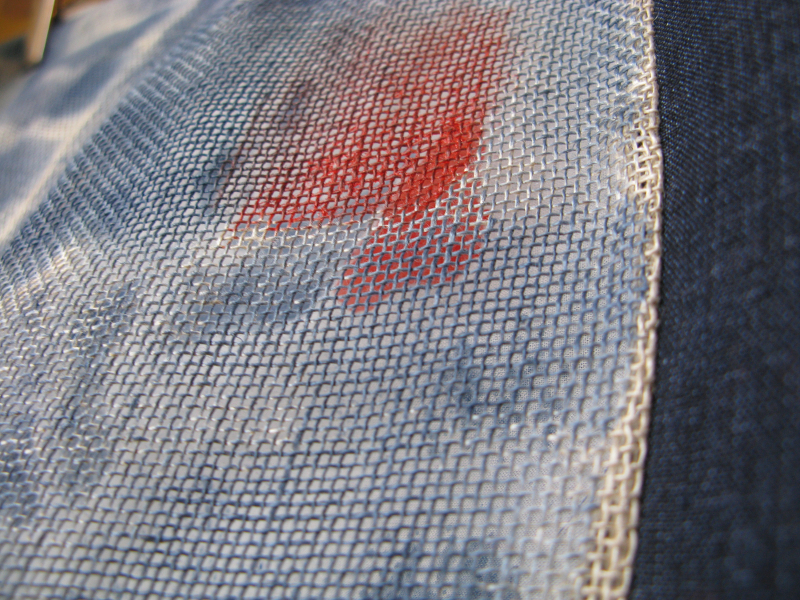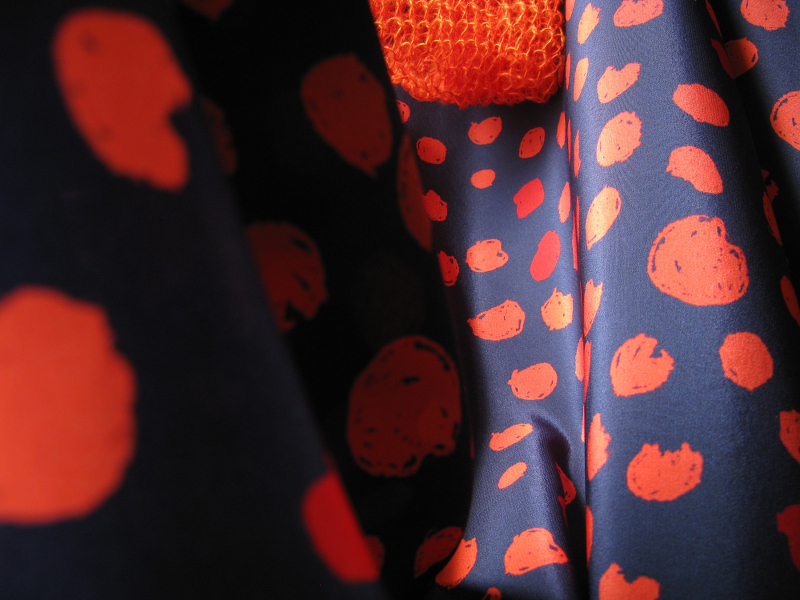 Abirinzà are the open doors of the memory silos, abirinzà are the surprises regenerate in the changes of thinking, abirinzà is the just started spring, abirinzà are the fresh starts and the promises of staying well.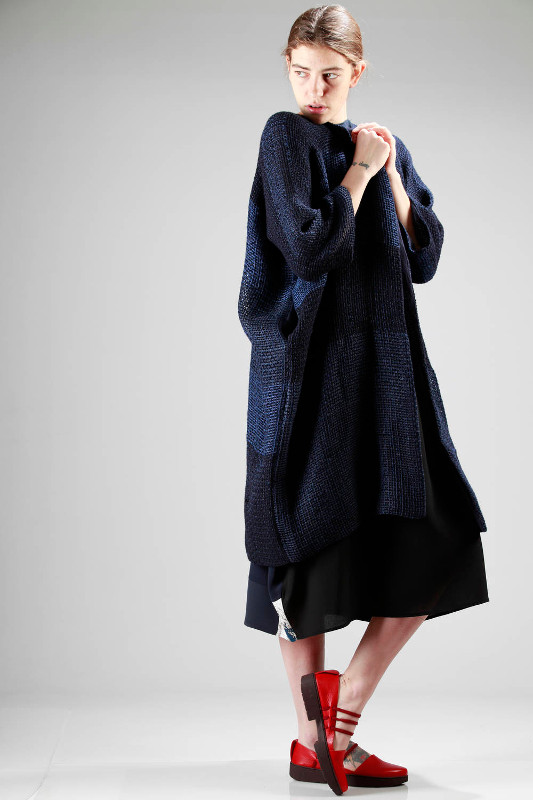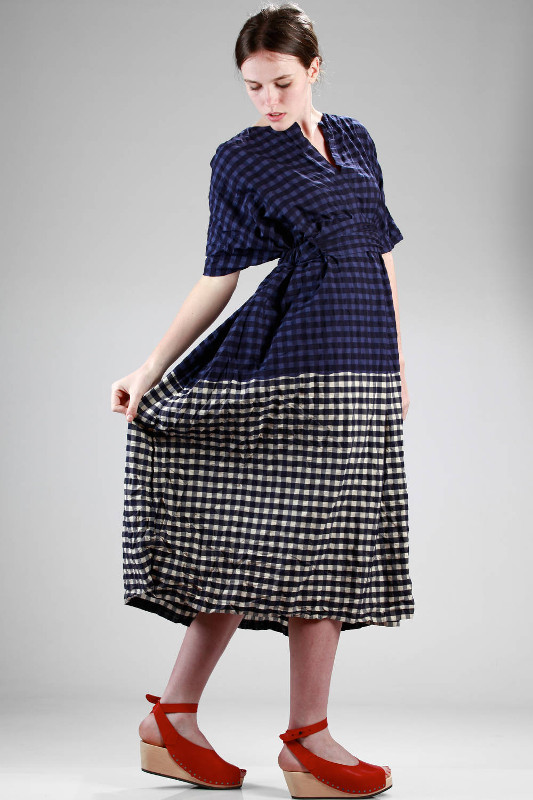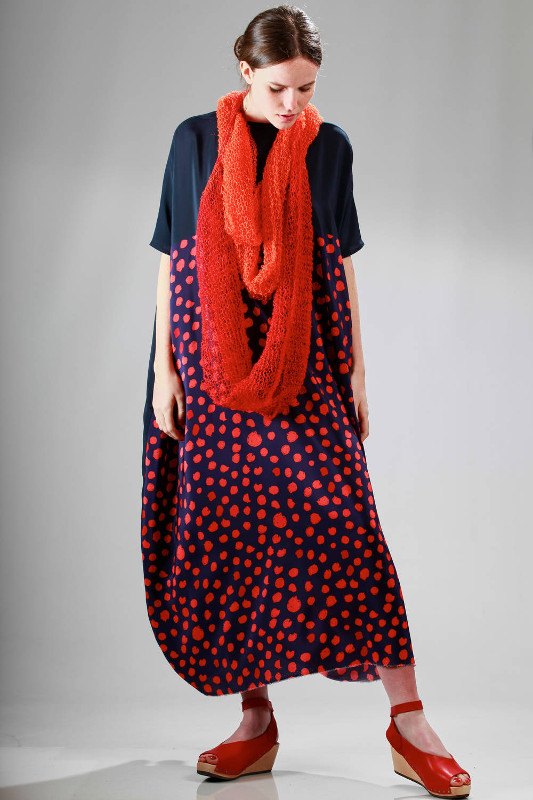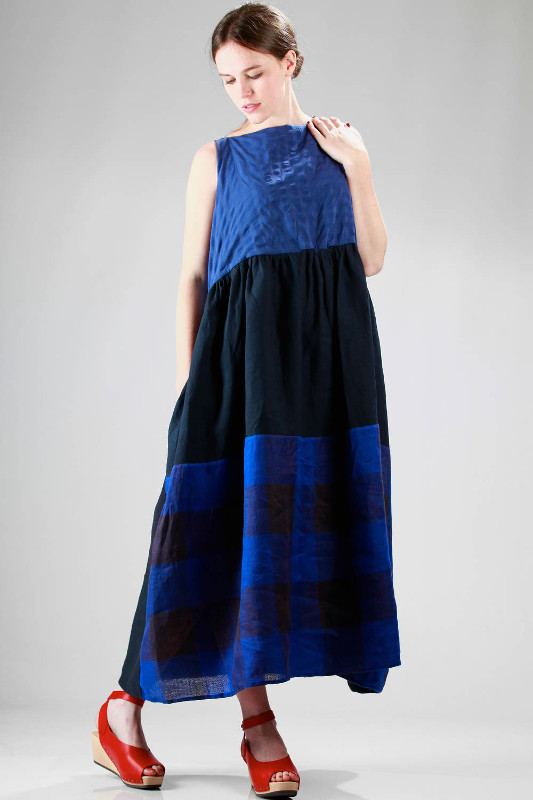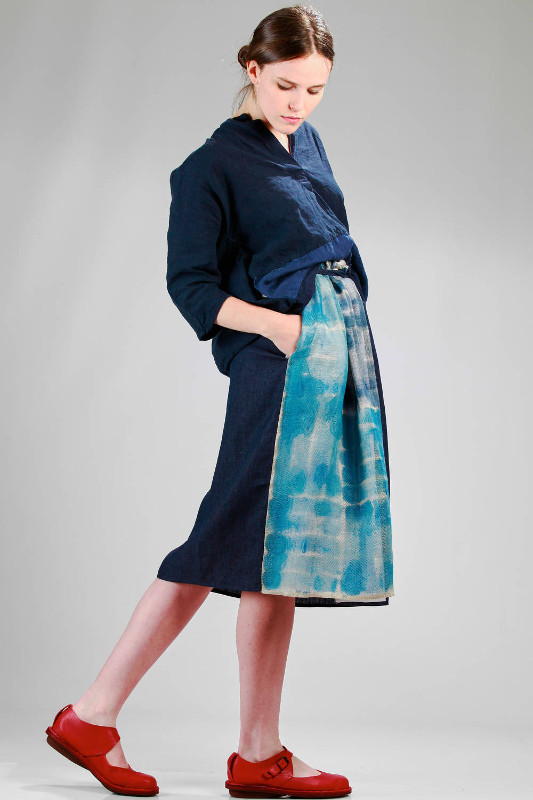 Discover the full 'Abirinzà' collection on our online catalogue…
Read More