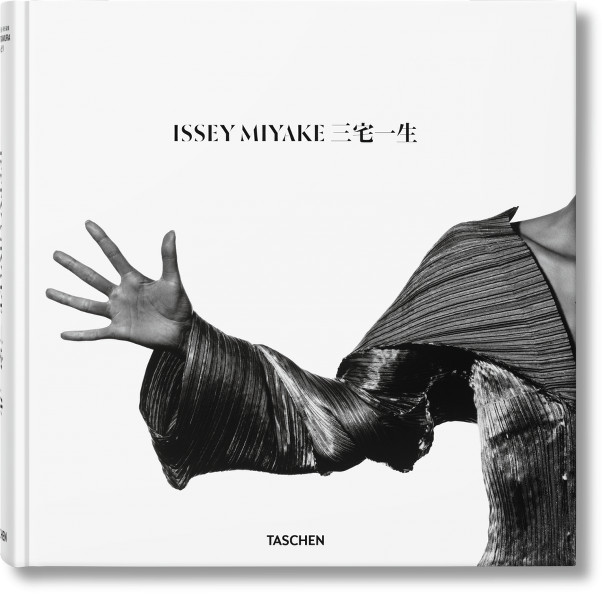 In the middle of the Paris Fashion Week for the next Autumn/Winter, it should be reported an other very important acknowledgement to the designer who most was able to connect clothing to concepts as innovation, experimentation and research. On Saturday 5th March, at Issey Miyake boutique of Rue Royale in Paris, it will be launched an unpublished monograph dedicated by the Taschen publishing house to the Japanese master and to his prolific and hyper-technologic  Design Miyake Studio, established in the 1970.
A book that, not by chance, is launched almost simultaneously with the exhibition that will be opened on the 16th of March at the National Art Center of Tokyo, completely installed to celebrate the professional history and the cultural contributions introduced by the researches carried out during these years by the researchers team involved in Issey Miyake's ambitious creative project.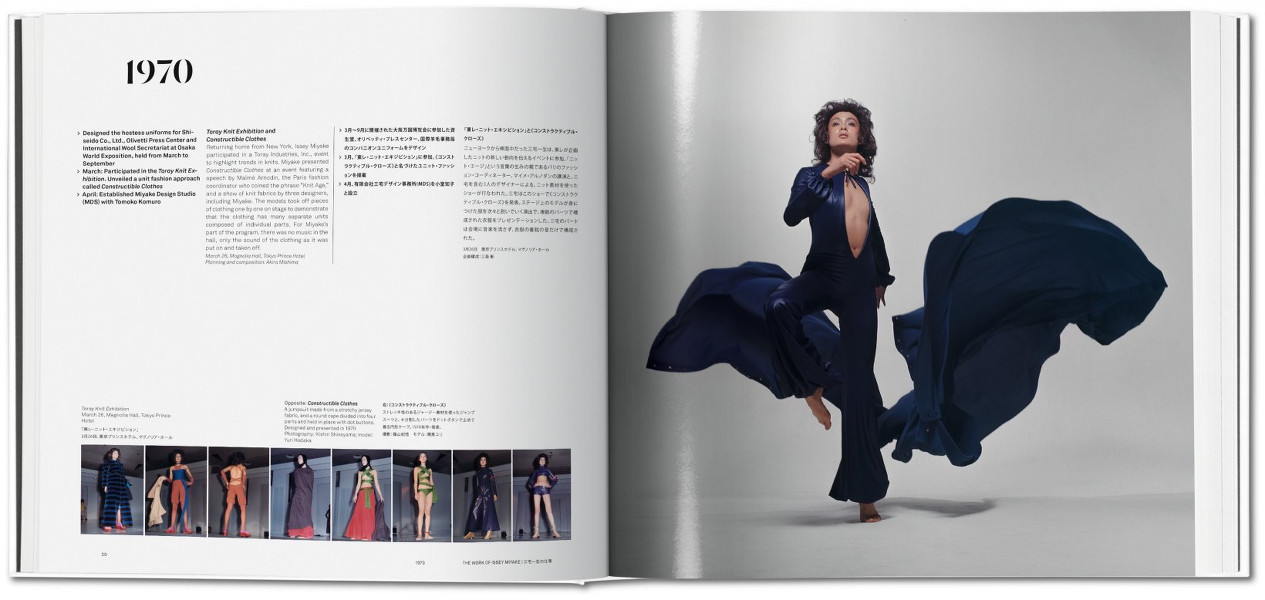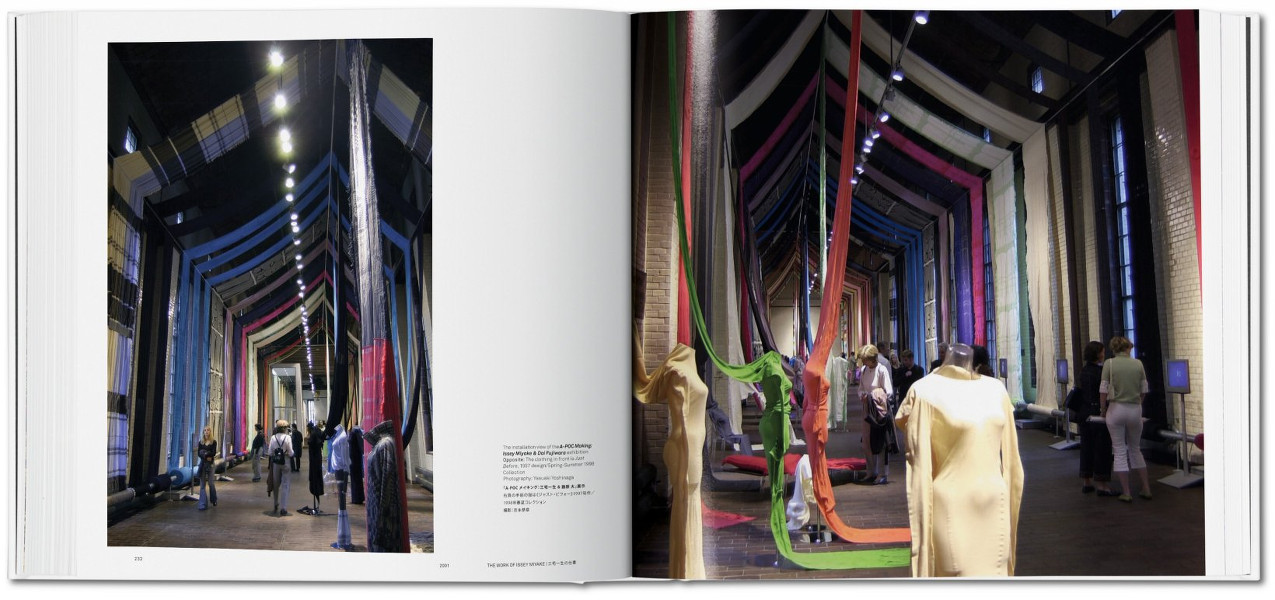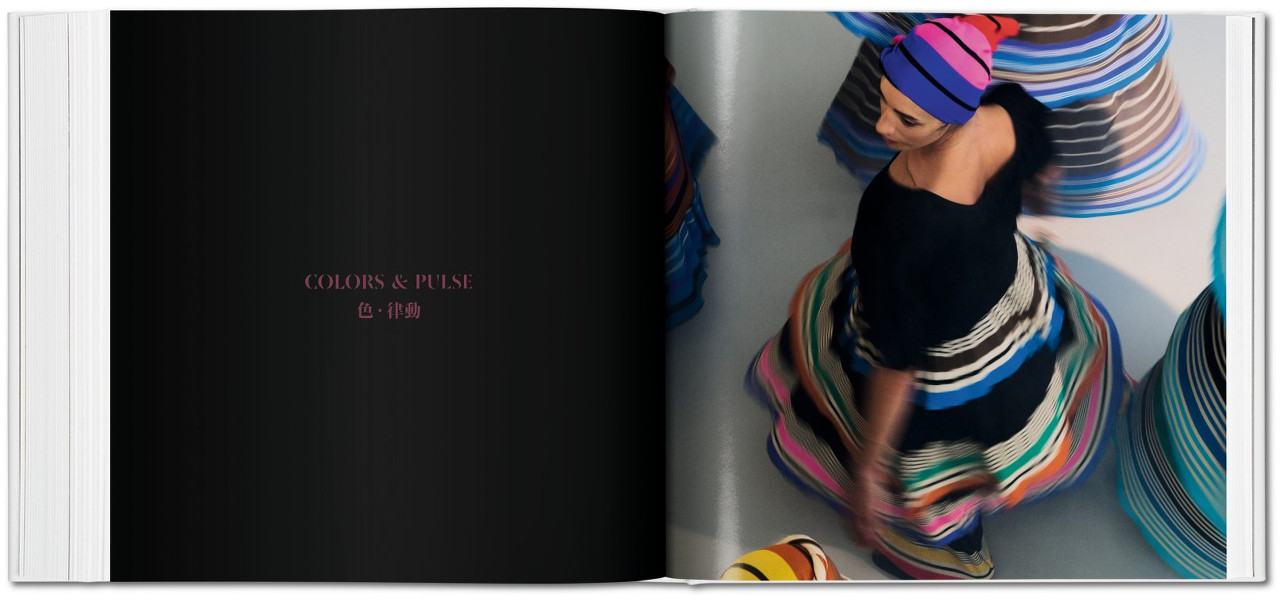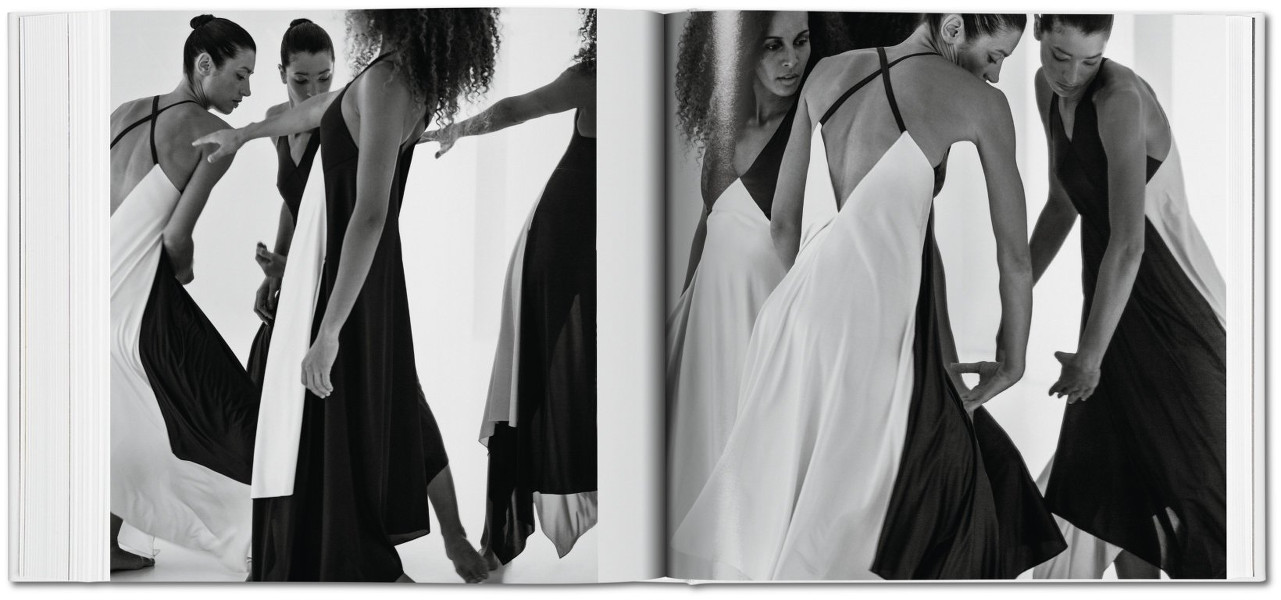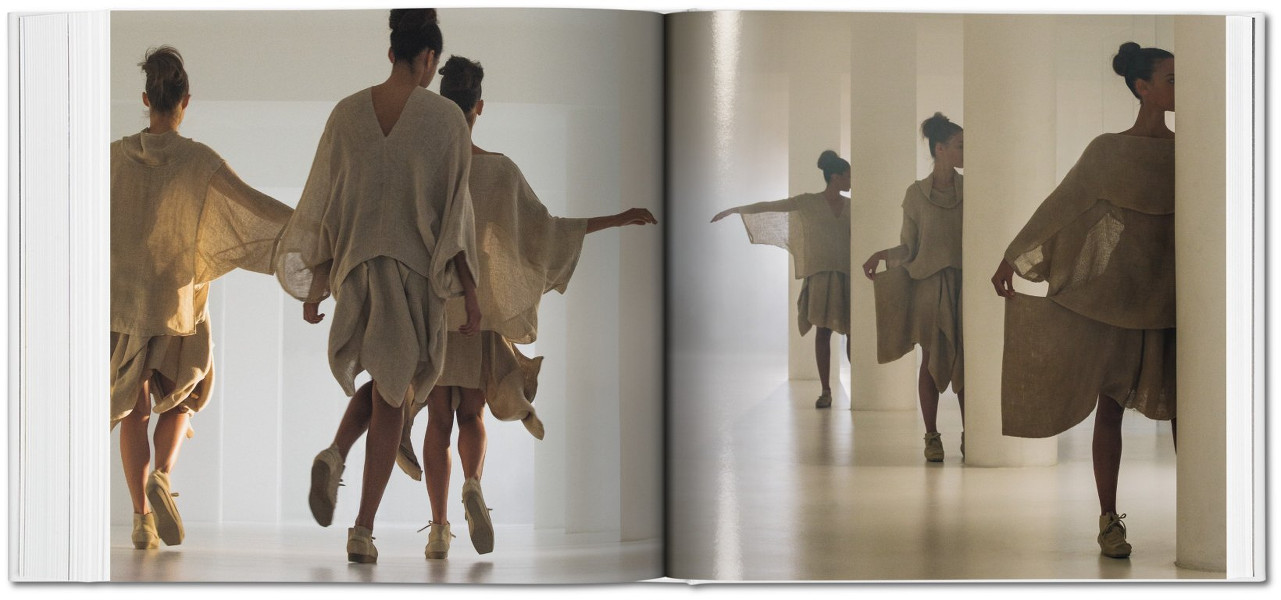 A long, extensive tale of the different steps that have characterised of the well-known polyester pleating, today present in the most prestigious shops in the world with the bran new version called "Baked Stretch".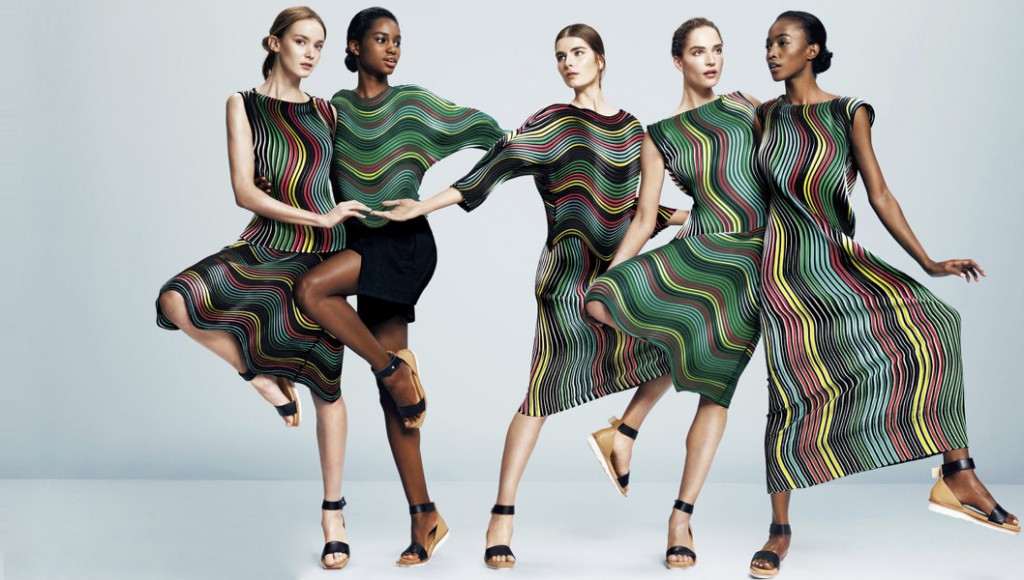 The chromatic and formal possibilities opened by this innovative material manufacturing, so called 'baked' as the pleats take their aspects after a heath exposition process very similar to the one of the bread rising, reveal the maturity and the extreme autonomy gained by the excellent collaborators chosen by Issey Miyake, among them it's not possible to not mention the Maison creative director, the young Yoshiyuki Miyamae.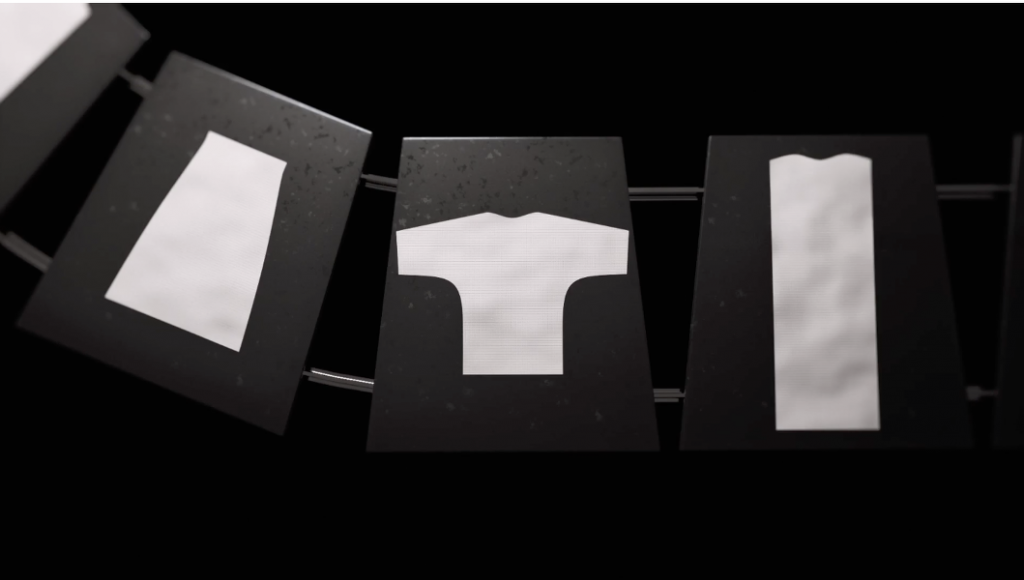 Click here to watch the video.
For those who would not have the chance to participate to the Paris event, nor to go directly to Tokyo, they can anyway lost themselves in the different pages describing the vast and futuristic repertoire of the Japanese designer. In fact the book is already available on the Taschen website and in the next months it would be distributed by the libraries and by the authorized boutiques.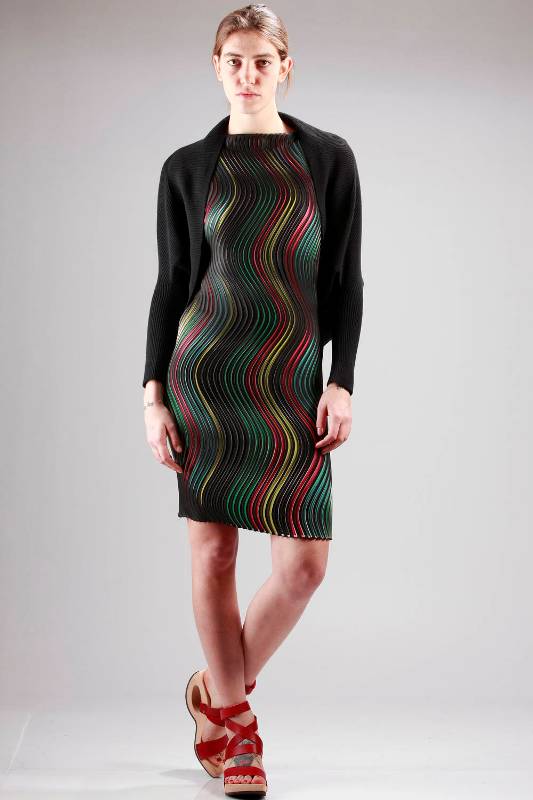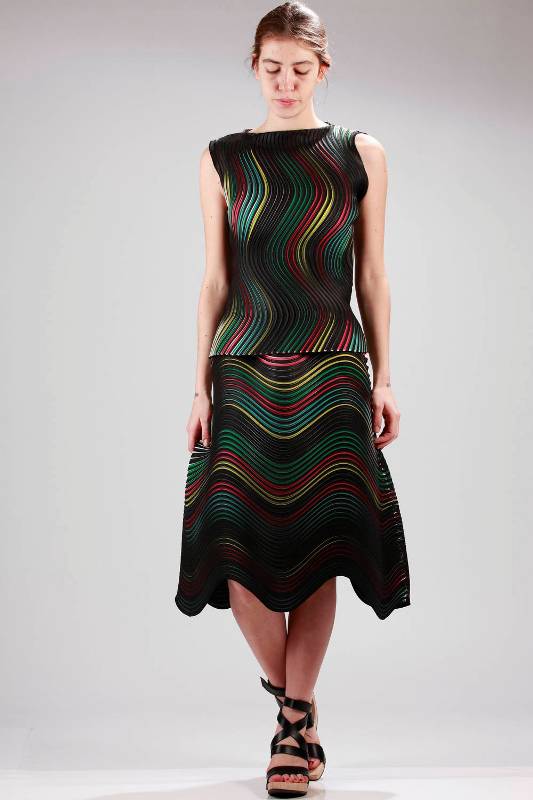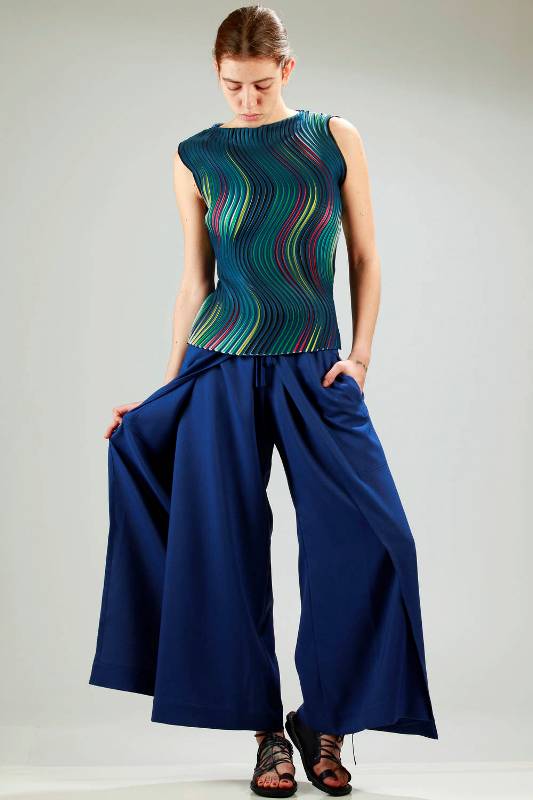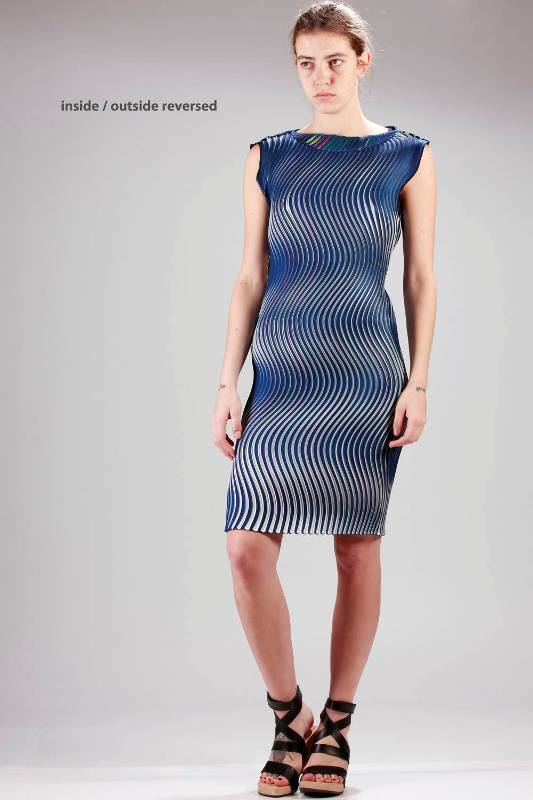 Reversible dress.
Read More