Fall/Winter 2018-'19 | Where does Rei take us?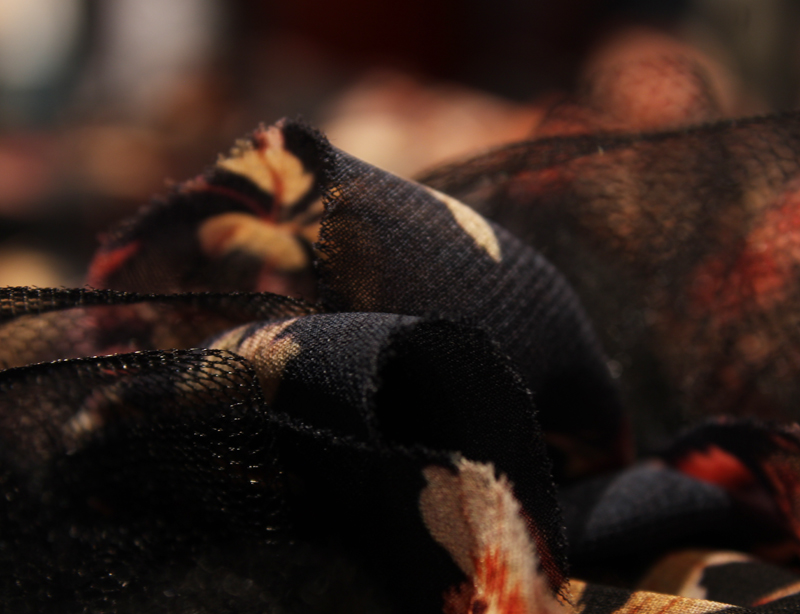 Sometimes we have noticed how, in the collections by Rei Kawakubo in art Comme des Garçons, we can find the textile expression of philosophical concepts or perceptions on the contemporary deepened in the form of a dress.
The theatrical shows that characterize the presentations of the last seasons, accompany the spectators inside intense suggestions, emphasized by lights, music and scenes designed to enhance the cryptic proposal of the Japanese intellectual.
For the Fall/Winter 2018-2019 the inspiration comes from a work by Susan Sontag, Notes on Camp, in which the American author reflects around a sensitivity, defined precisely Camp and that we could summarize in the following passage:
«It is not a natural mode of sensibility, if there be any such. Indeed the essence of camp is its love of the unnatural: of artifice and exaggeration. […] A sensibility is almost, but not quite, ineffable. Any sensibility which can be crammed into the mold of a system, or handled with the rough tools of proof, is no longer a sensibility at all. It has hardened into an idea.»
The theme, collected by Rei Kawakubo, is dressed up in hyper and oversized multicolor structures created exclusively for the fashion show, in the fellinian sound of Nino Rota, in the dim light reserved for the funny, excessive and dreamlike figures on the catwalk.
The following translation into the showroom reveals items of much more reasonable portability, although densely inhabited by that original poetic aura. The presence of velvet, of frequent floral rouche, of contrasting color stratifications composed on torn fabrics bring the collection to a Venetian atmospheres, evoking a luxurious and evolved 18th century, dedicated to an intense social life, enriched with occasions and cultural events. The designer's soul wraps so in textile acrobatics the curious, aesthetically vulnerable, silhouettes of female minds still available to welcome astonishment and imaginative value in the everyday routine, making it much more special!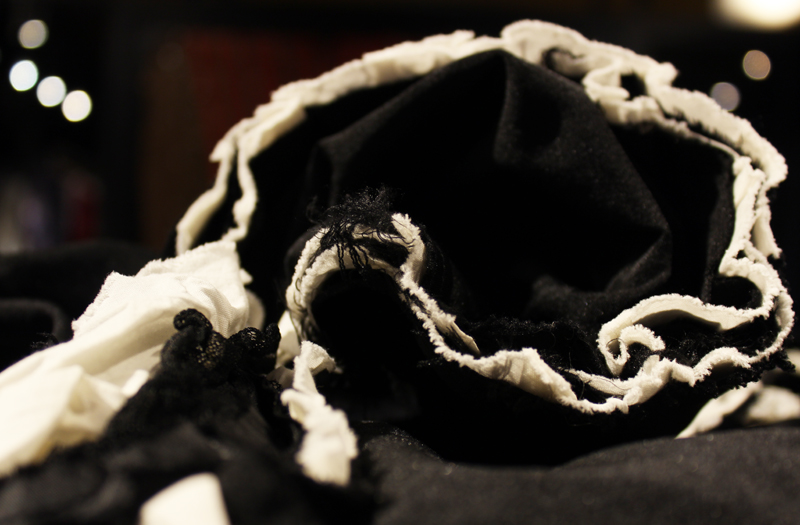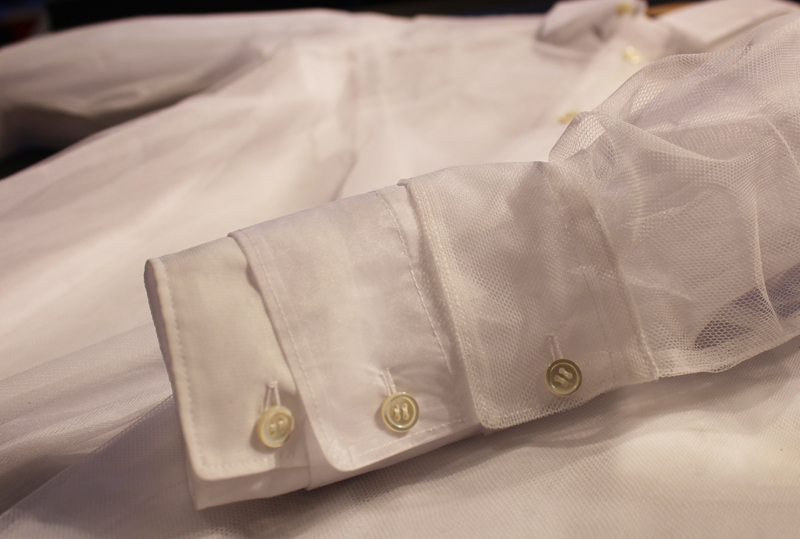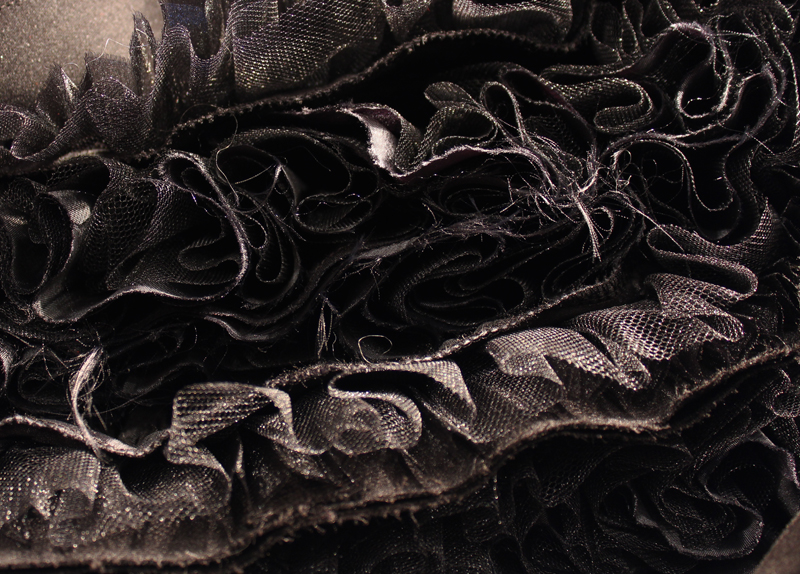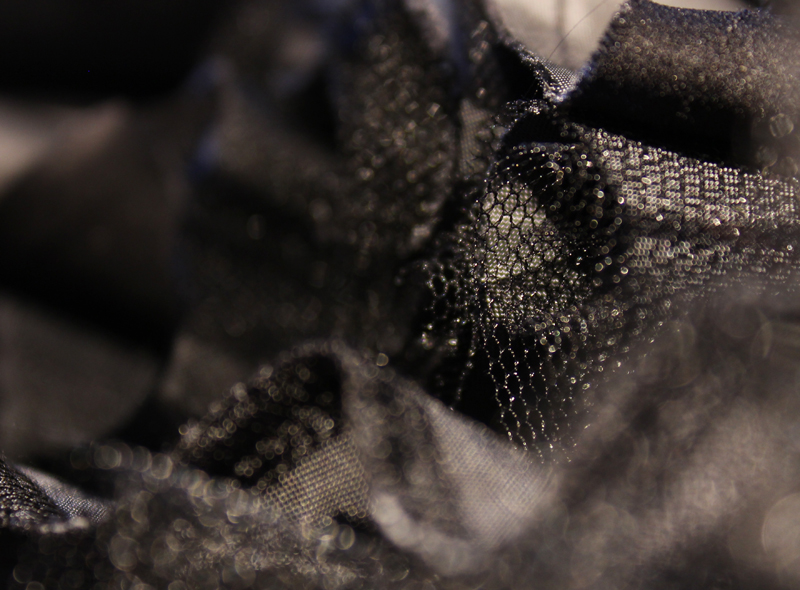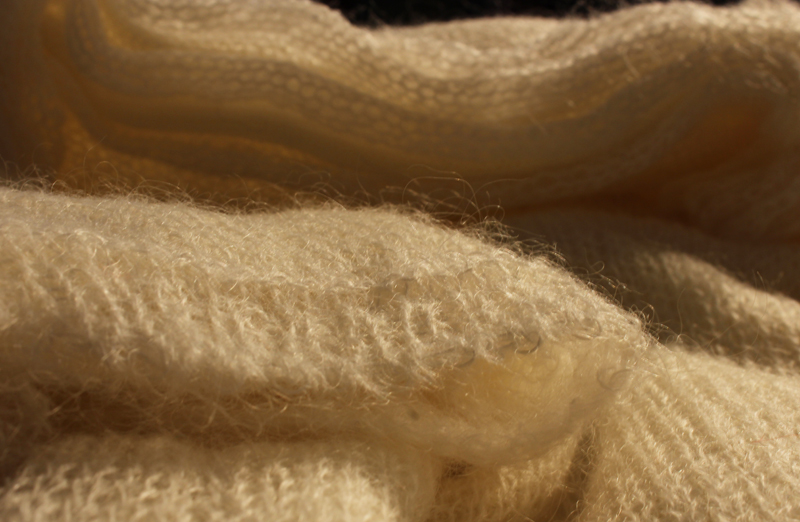 As always, an opportunity to appreciate the discovery is to accompany you into his show-room in Paris…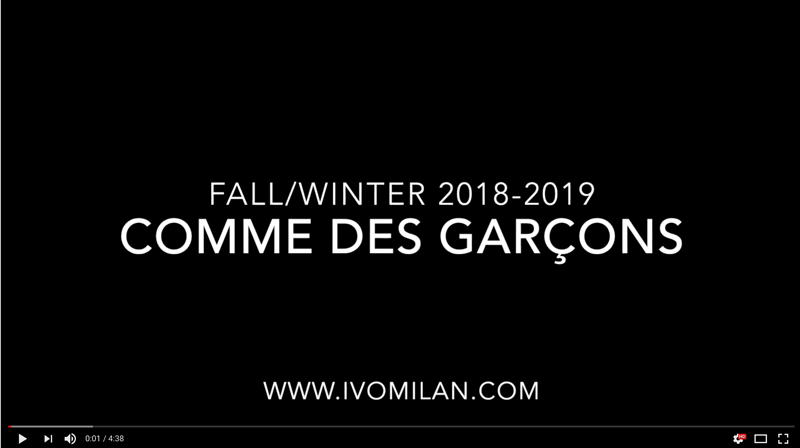 Find online the New Collection: