Paris Fashion Week, S/S 2014, first part!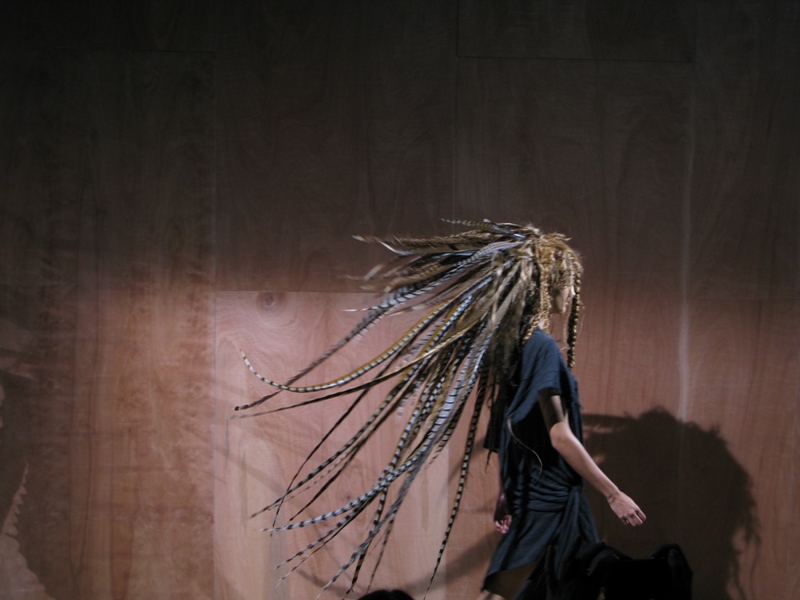 Paris Fashion Week for Spring/Summer 2014 ended a few days ago and, though a lot has already been talked about in various online magazines, we can't help but share our enthusiasm and our experience – as we have in times past – by offering a brief pictorial glimpse of what is coming to the store.
Still a bit dizzy and our mind aflutter with the truly amazing and imaginative creations, exquisite designs, and the artistic and rarefied atmosphere brought together from such different creative worlds, we would like to show you a bit of the showrooms, people, images, surprises and, of course, completely new clothes that we have seen!
…it begins on Thursday, 27th September , at Oyuna's showroom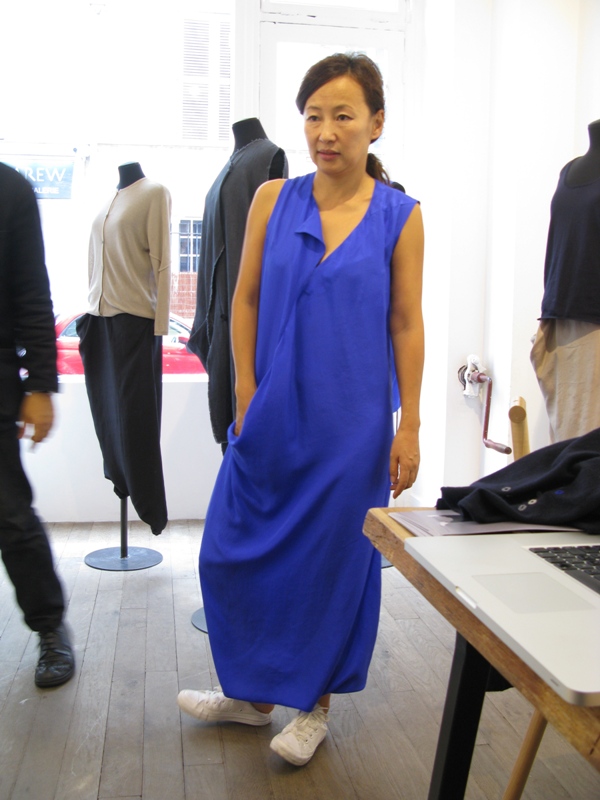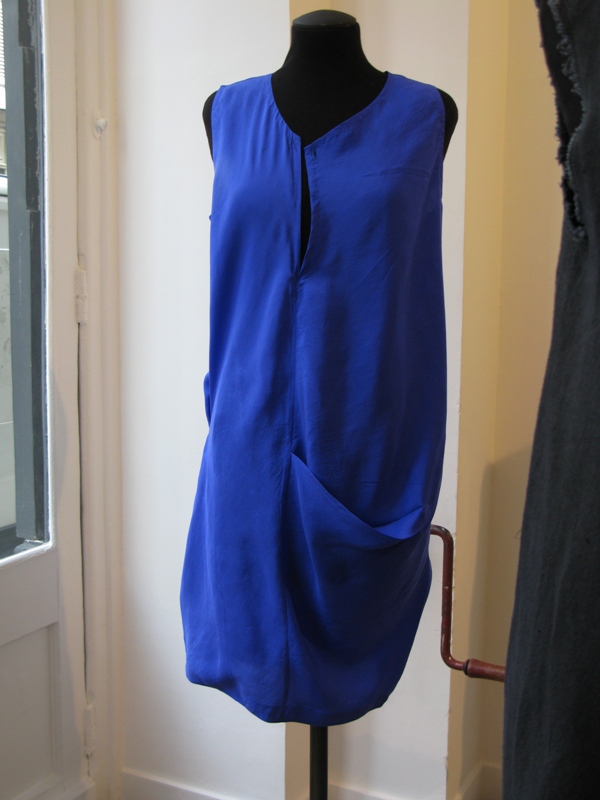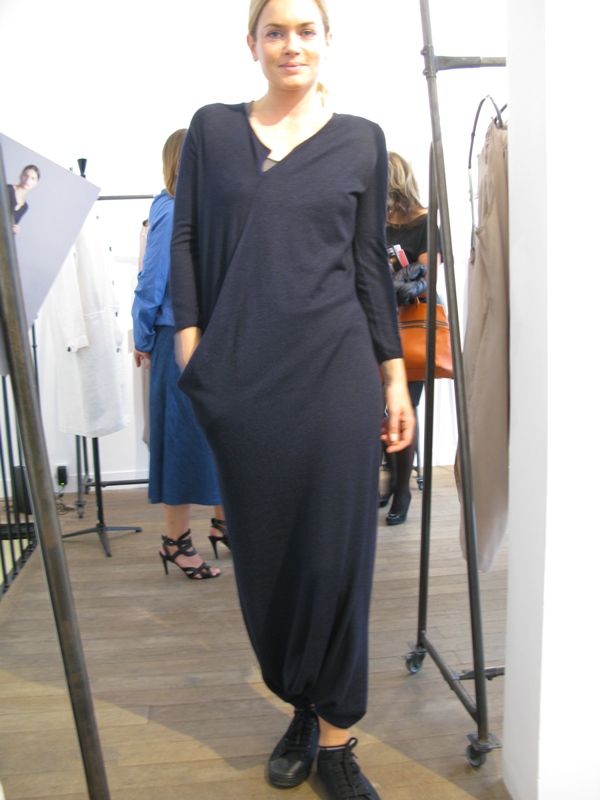 …we continue, Boulevard de Bercy, Salle Marcel, Rick Owens show, with "Step With Momentum", based in New York City….very crazy and droll!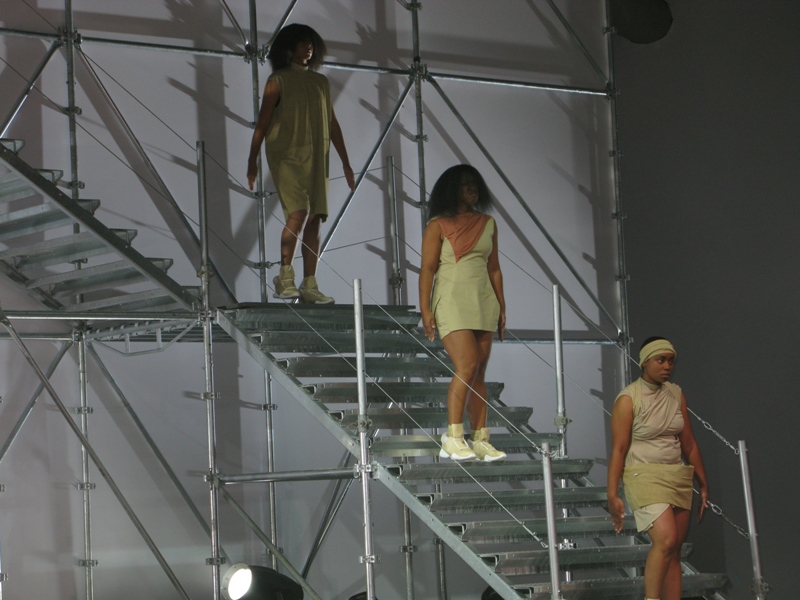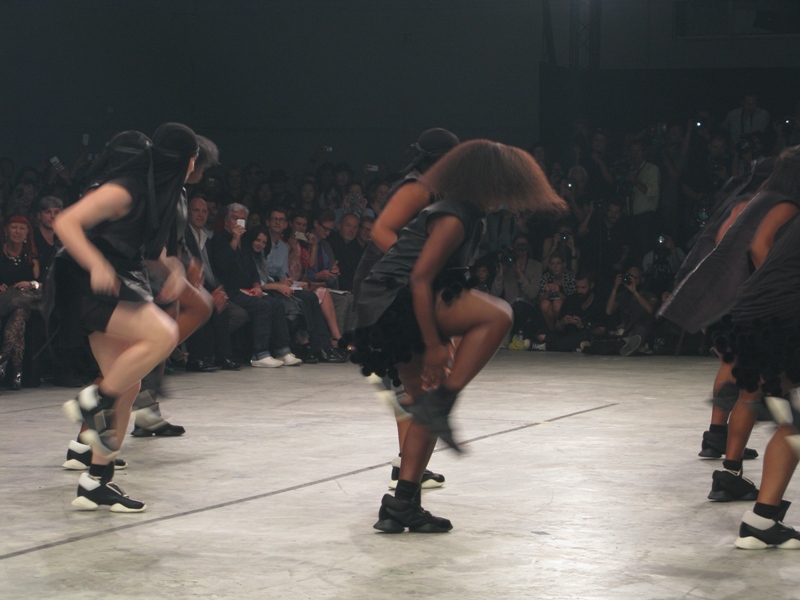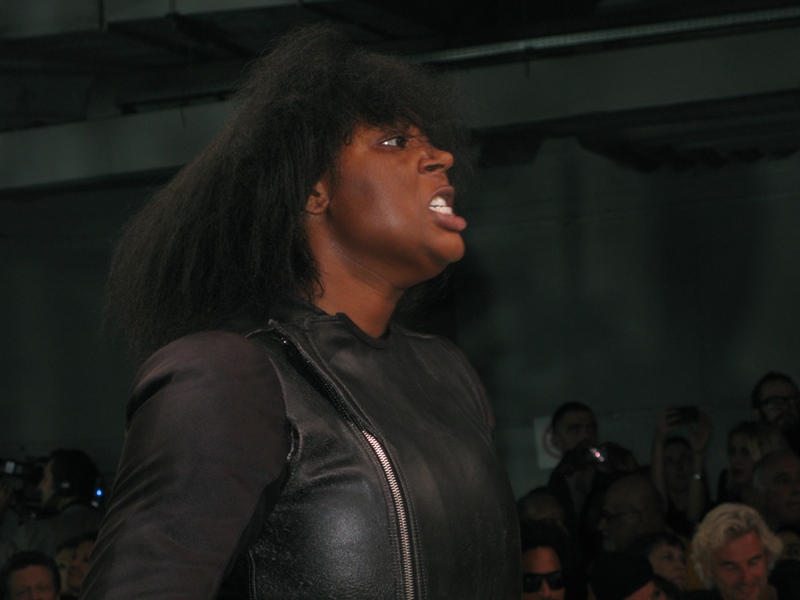 …Lenny Kravitz?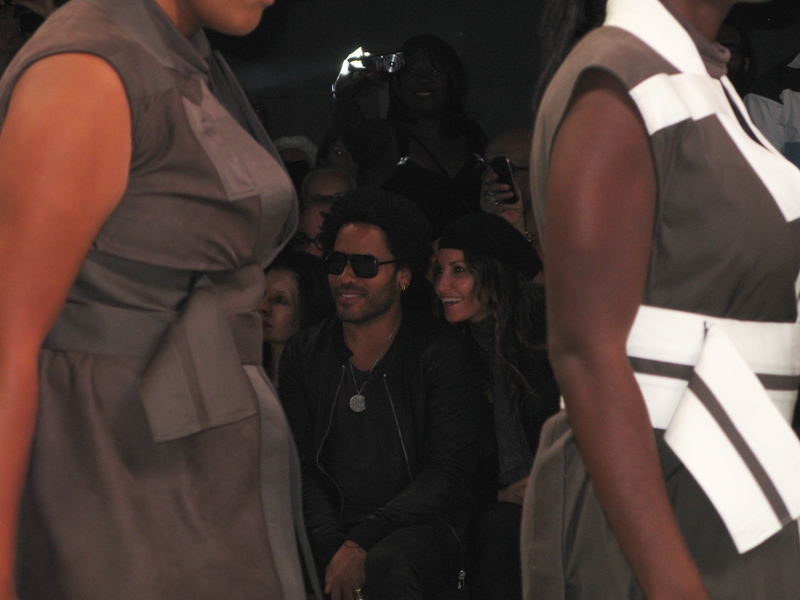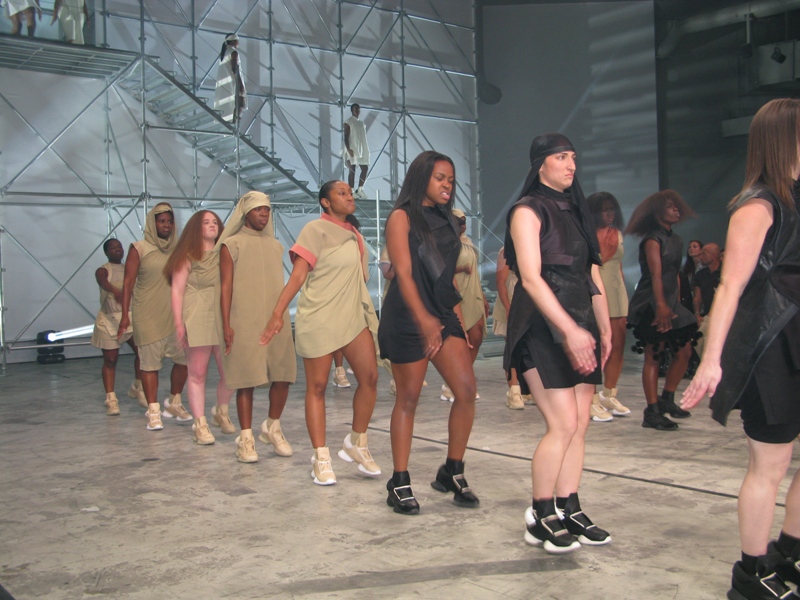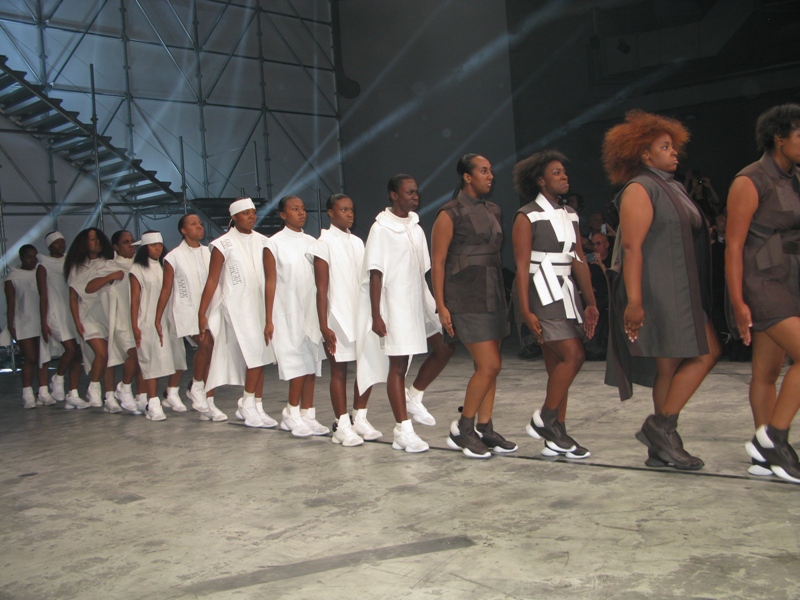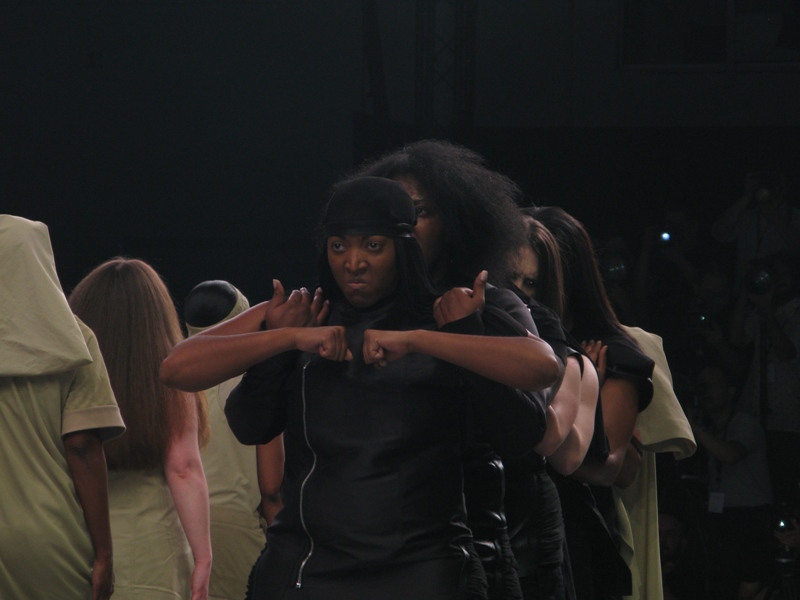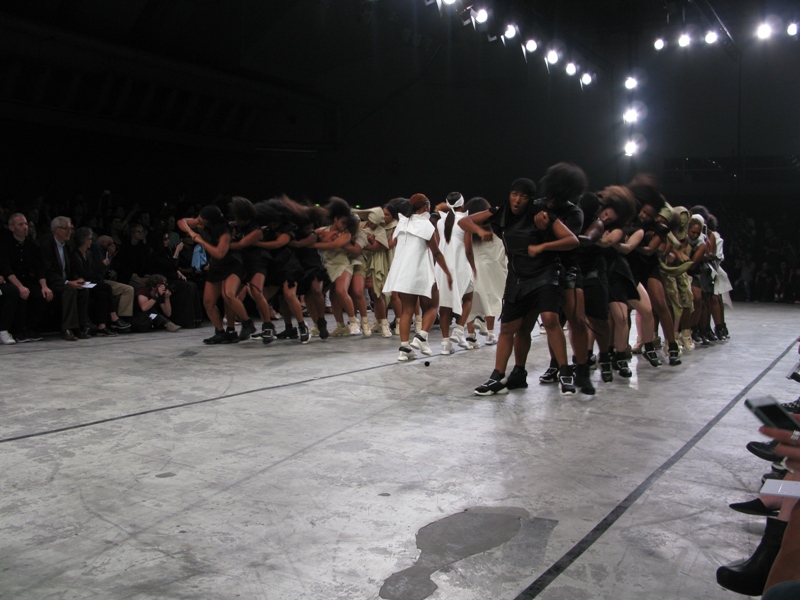 …September, 27th,  Place Espace Ephemere Tuileries, Issey Miyake show, with live and strange music by Ei Wada (Braun Tube Jazz Band)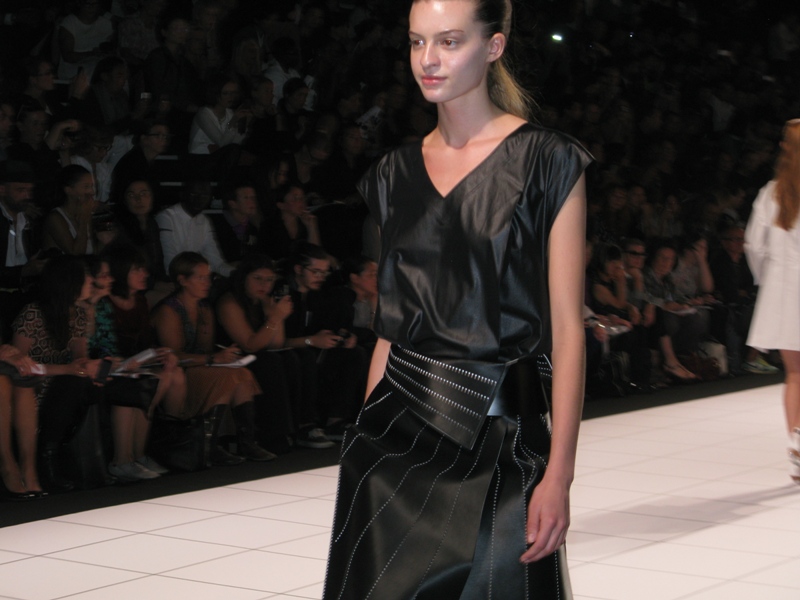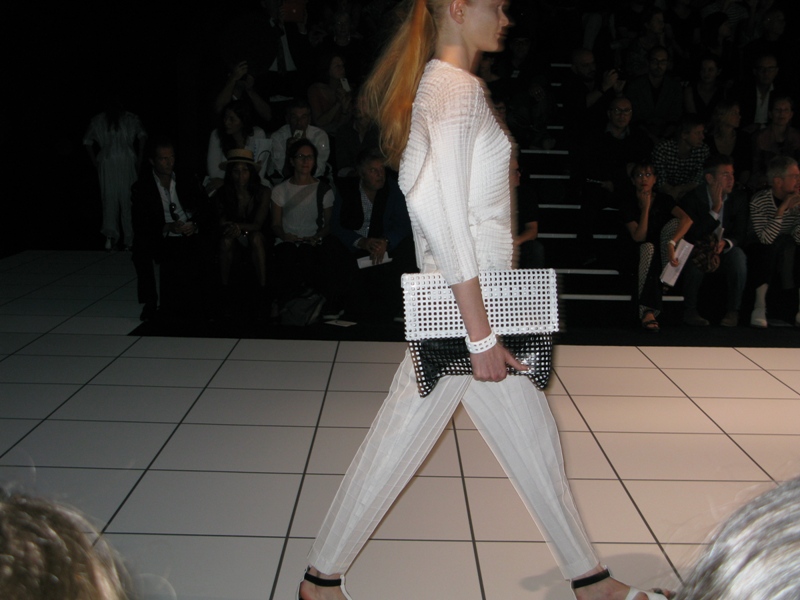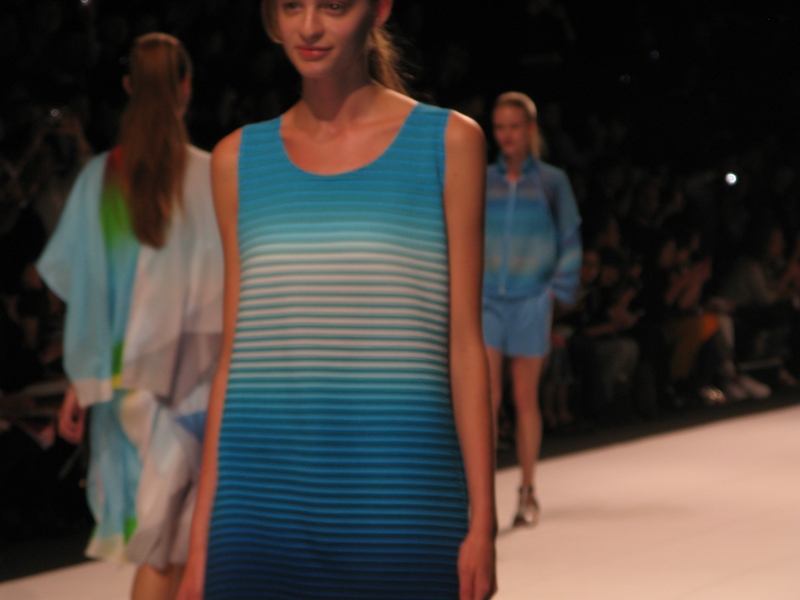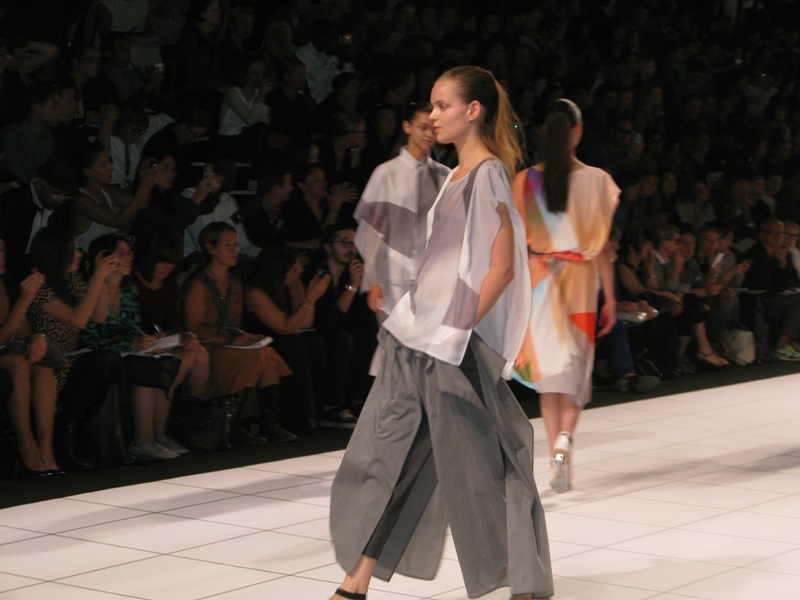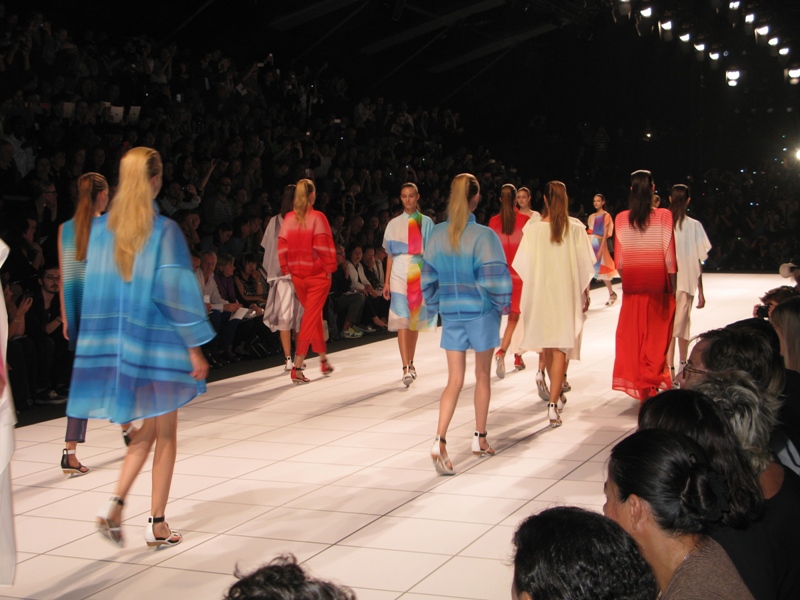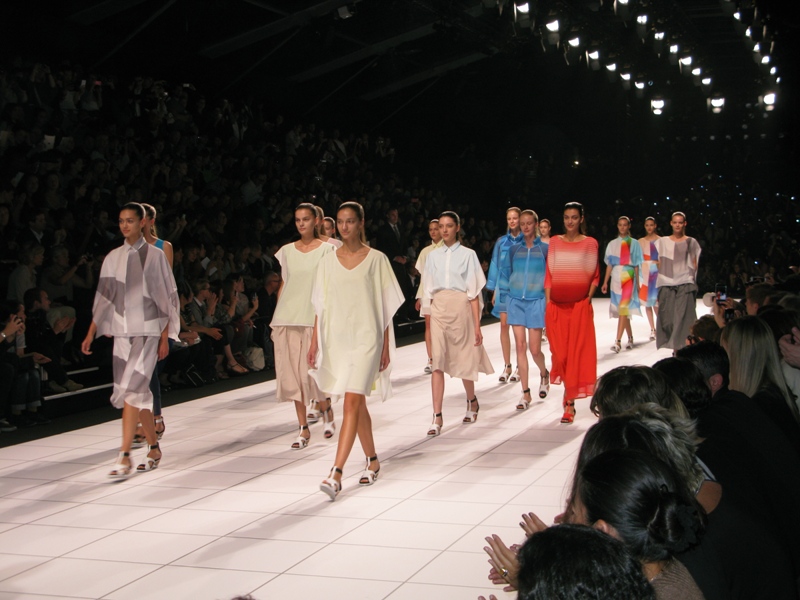 Tadanori Yokoo, the very young and creative designer of Issey Miyake Maison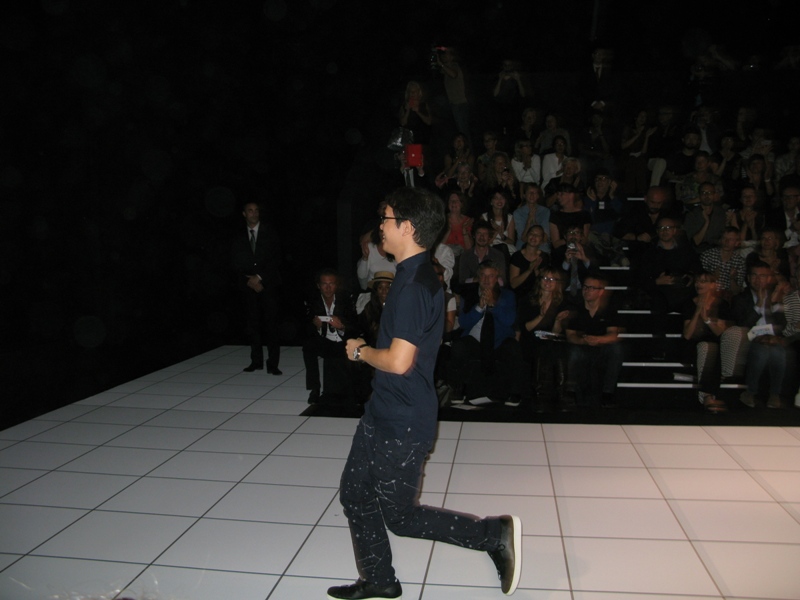 …people…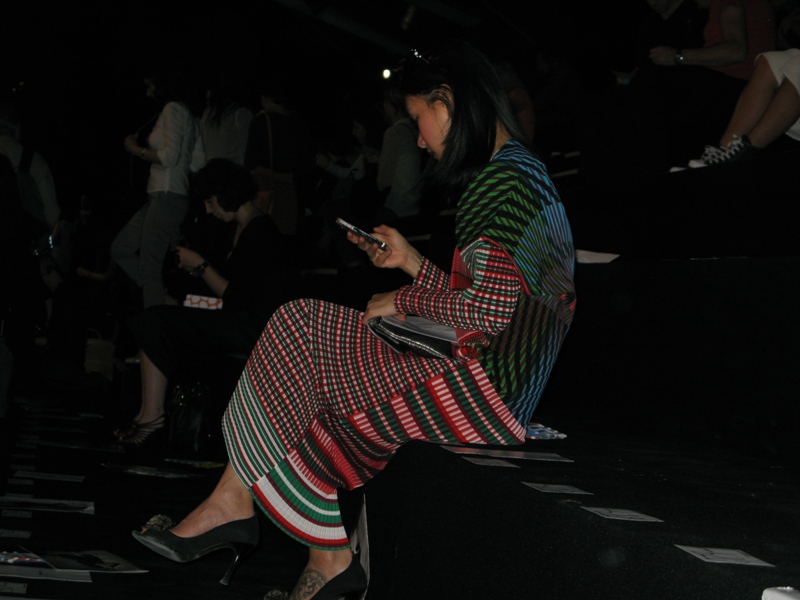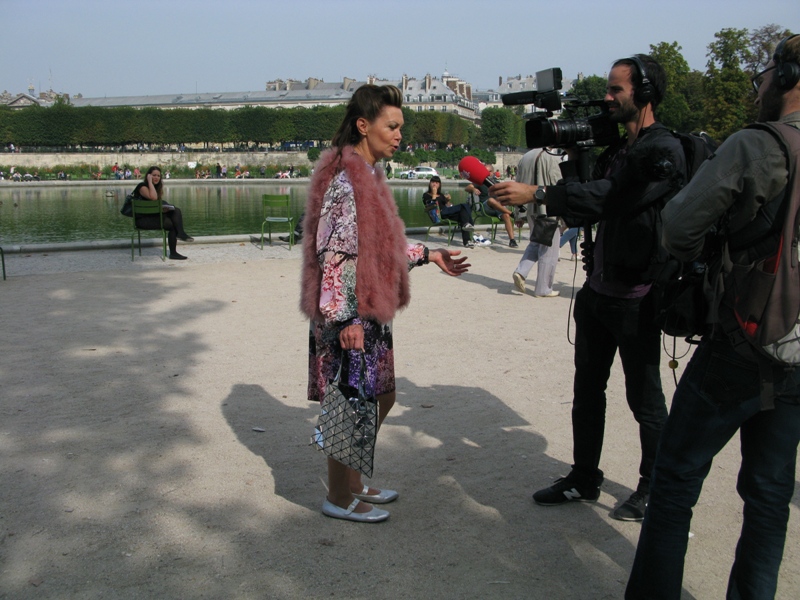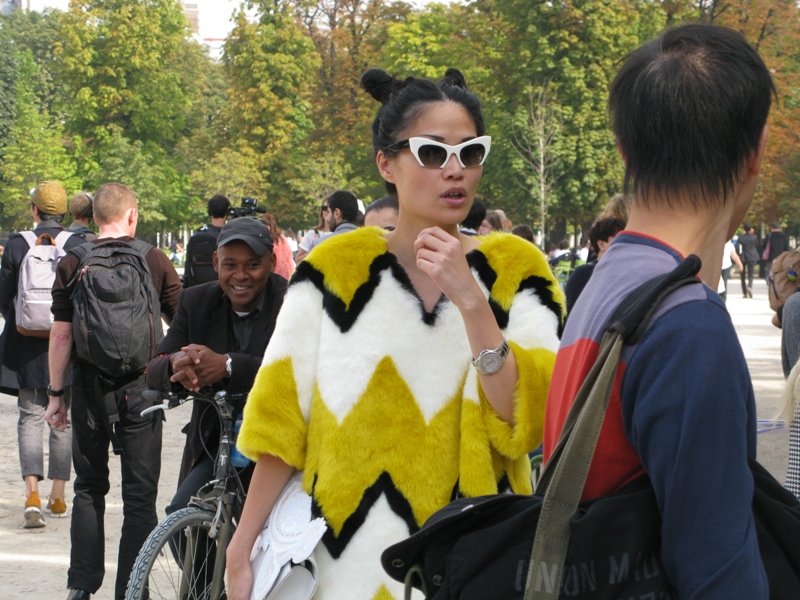 …September, 27th again, Boulevard de Bercy, Popb Salle Marcel Cerdan, to the Yohji Yamamoto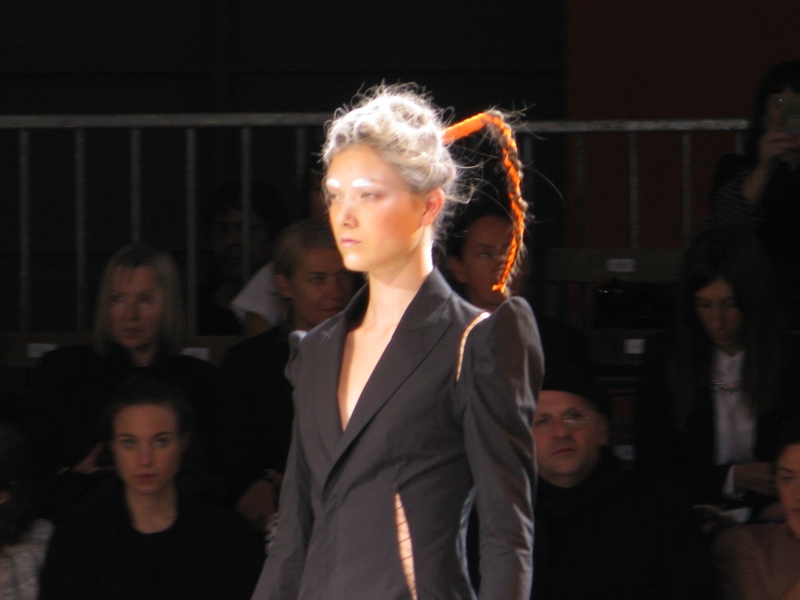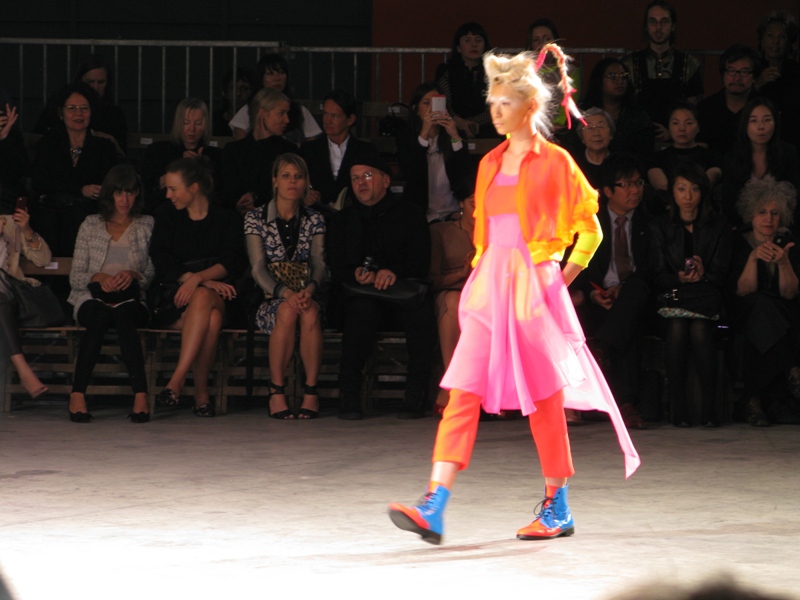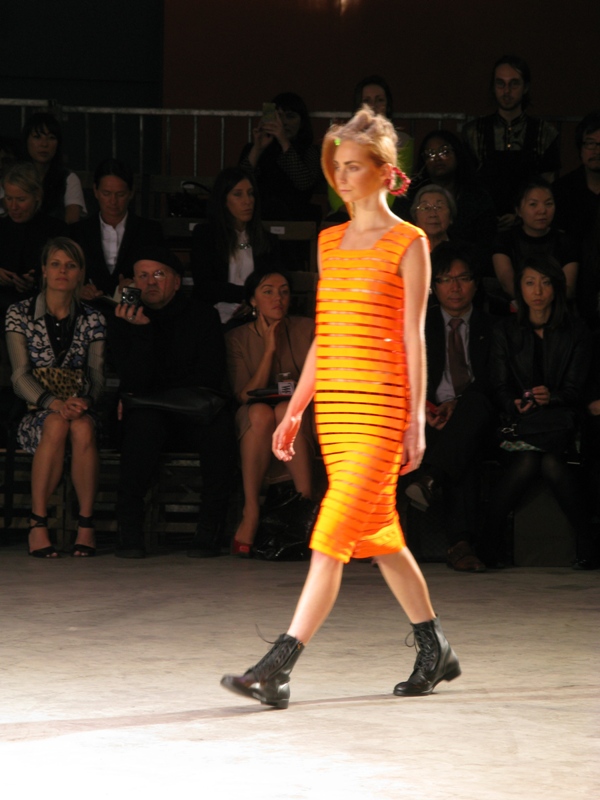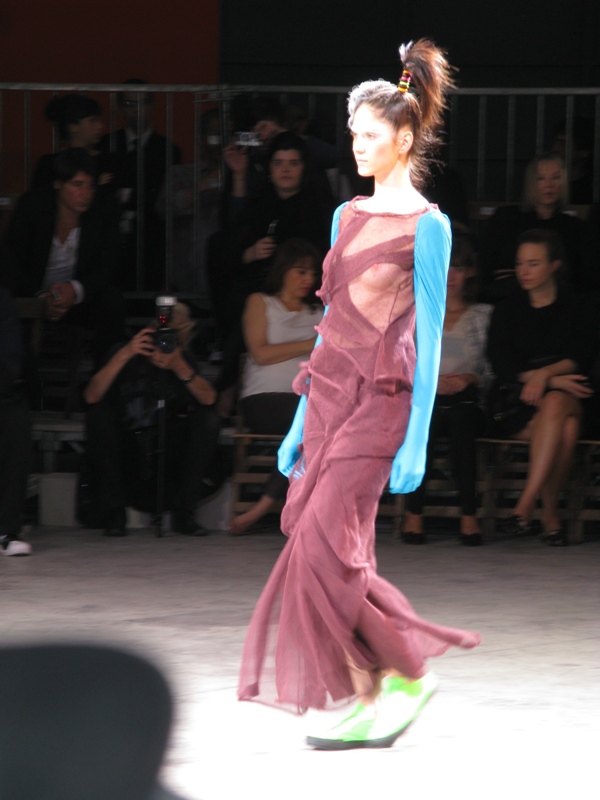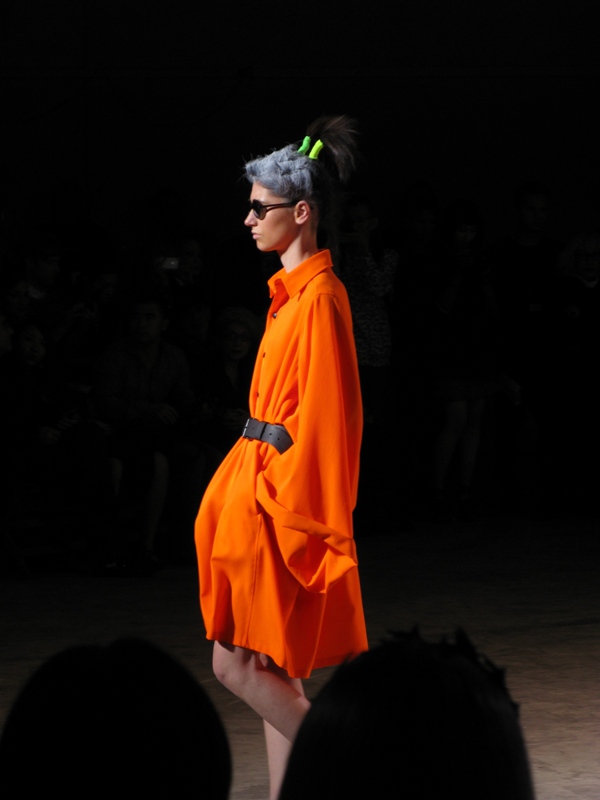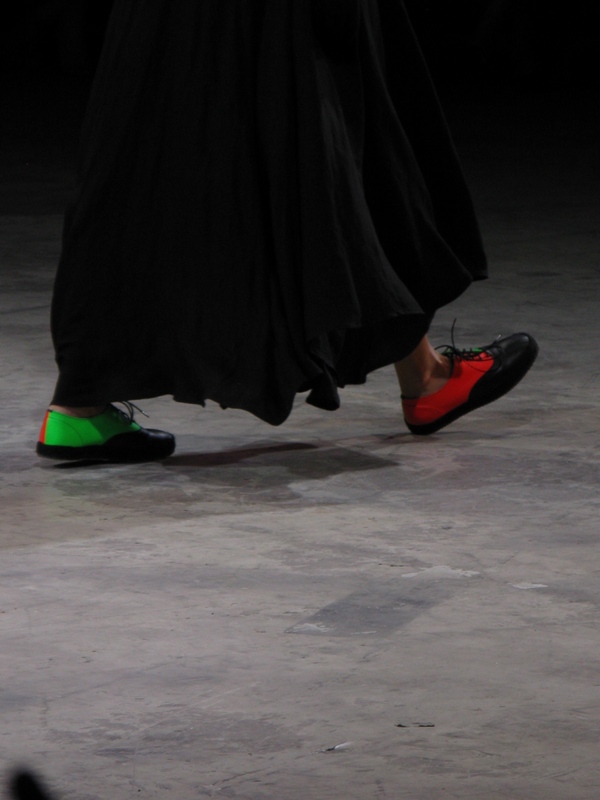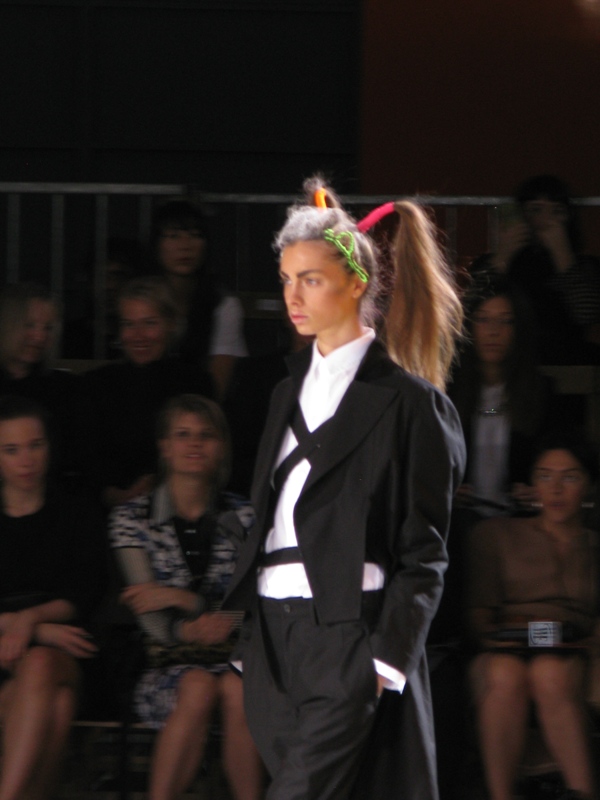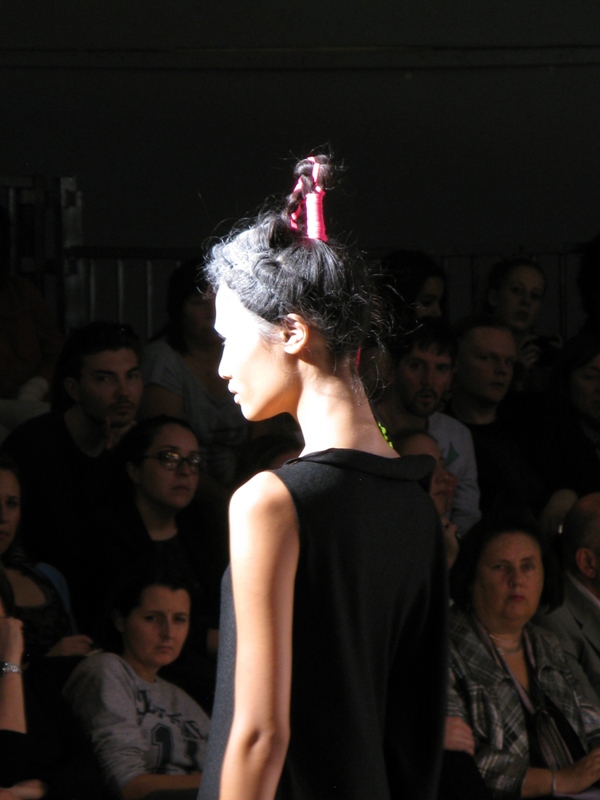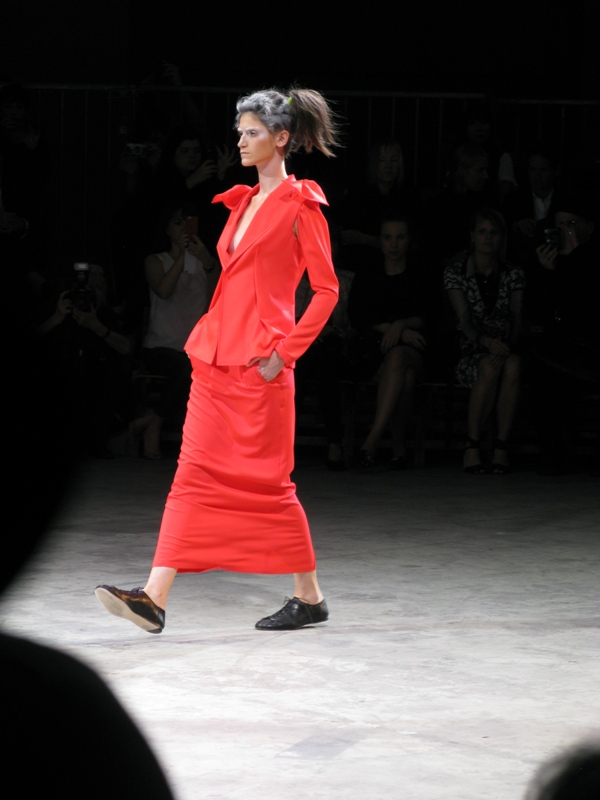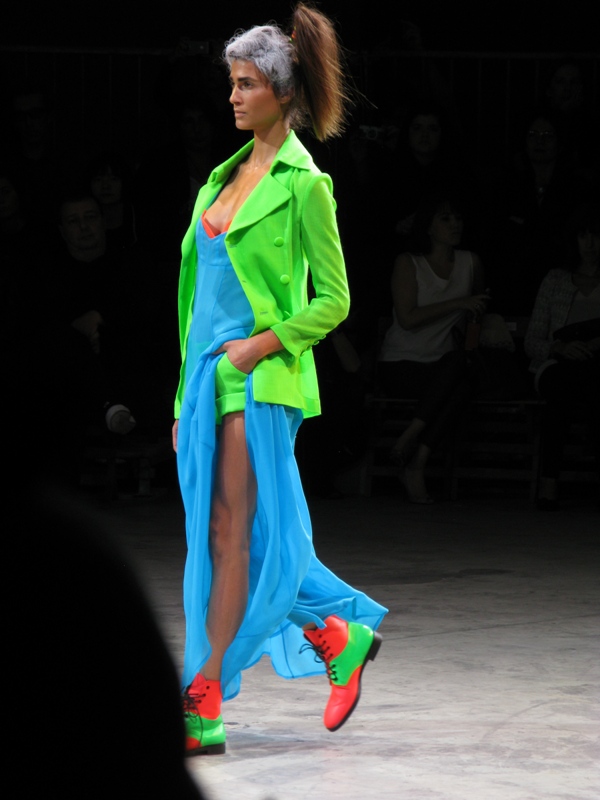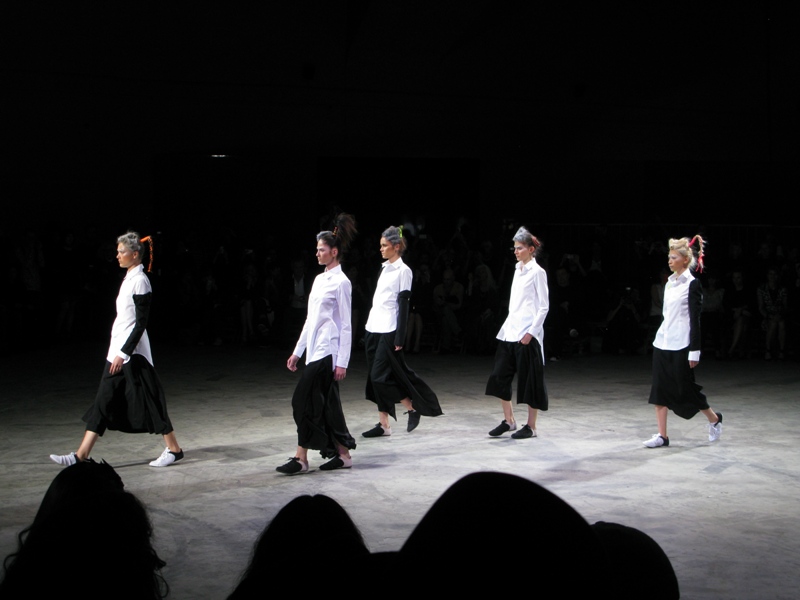 …September, 28th, Rue Geoffroy Saint Hilaire, Grande Galerie de l'Evolution, for Junya Watanabe…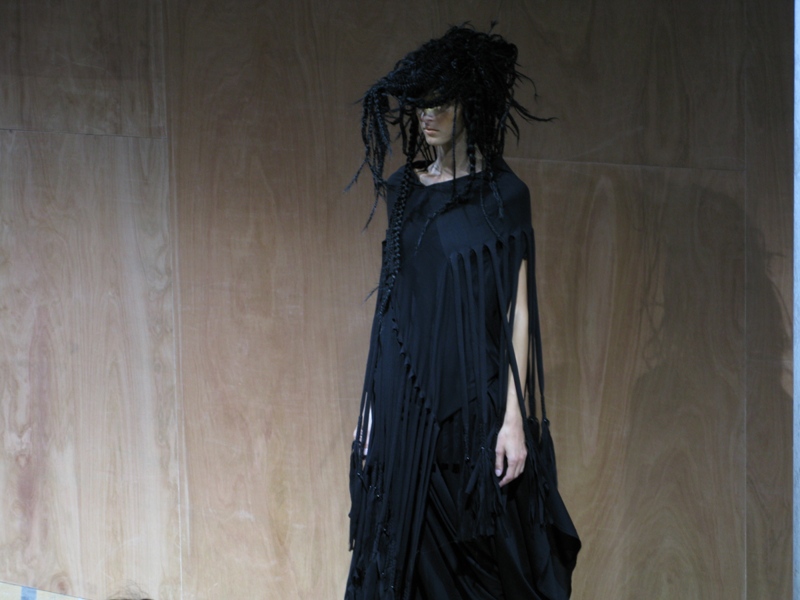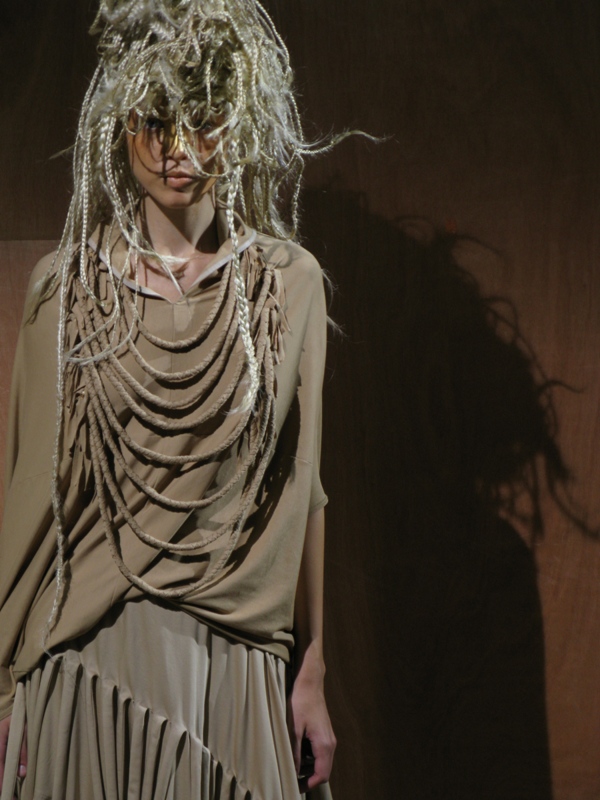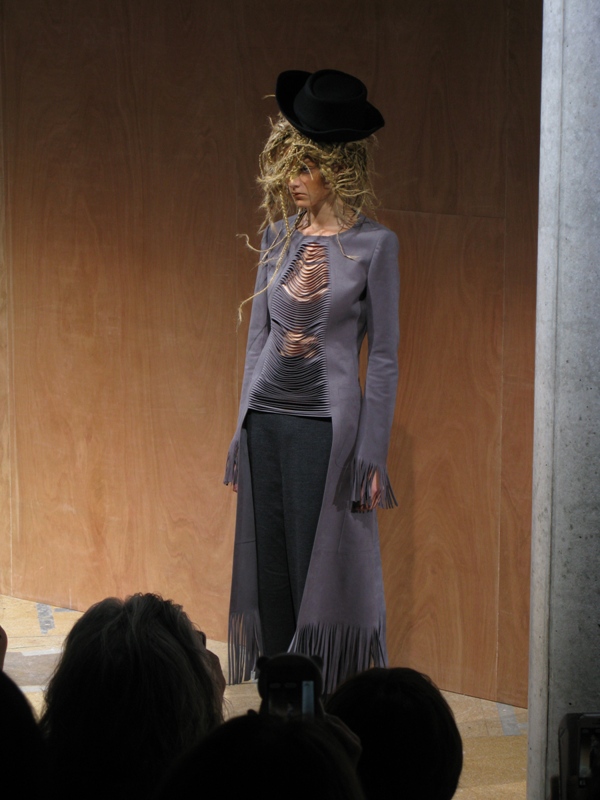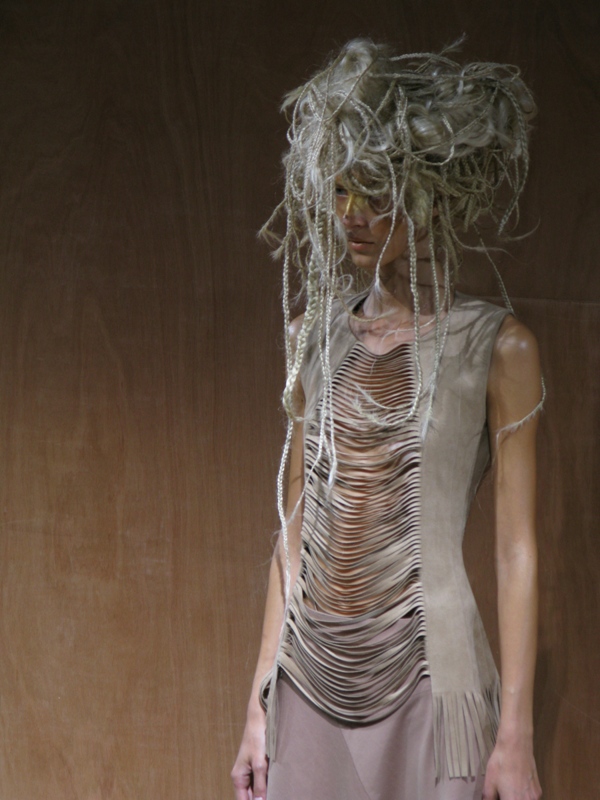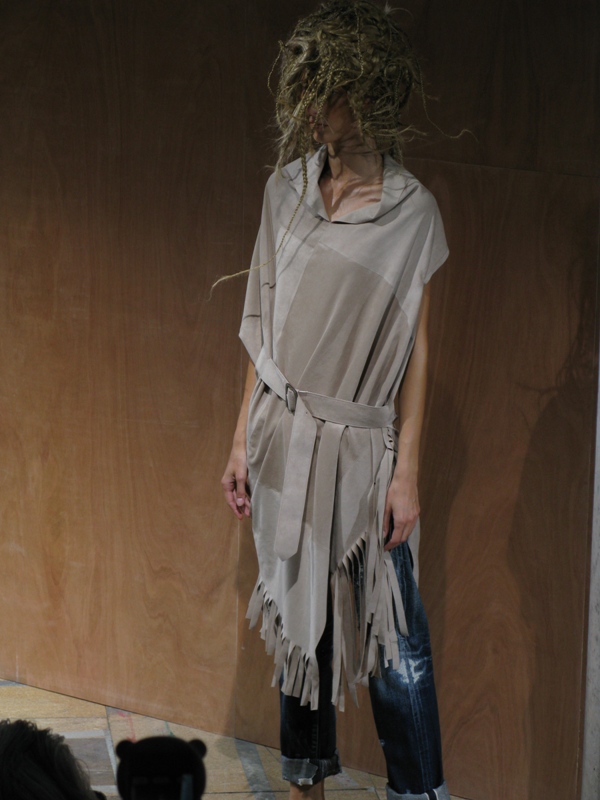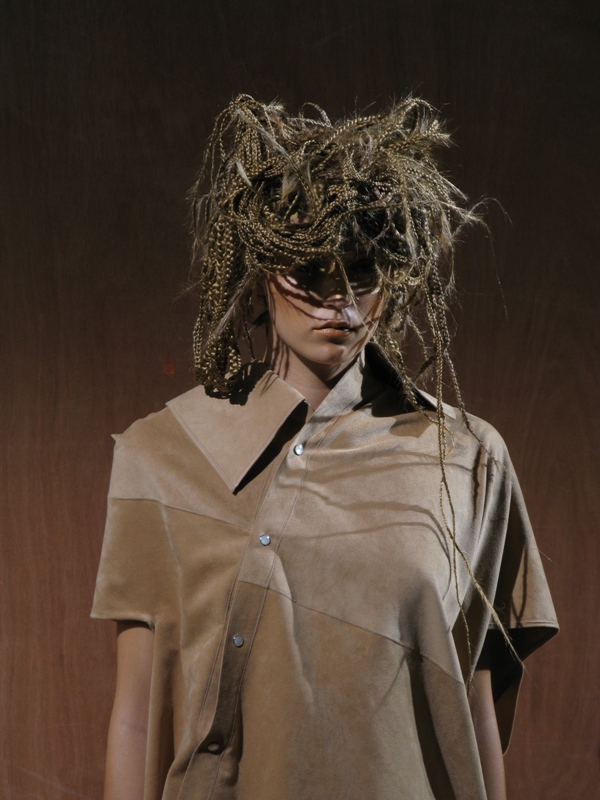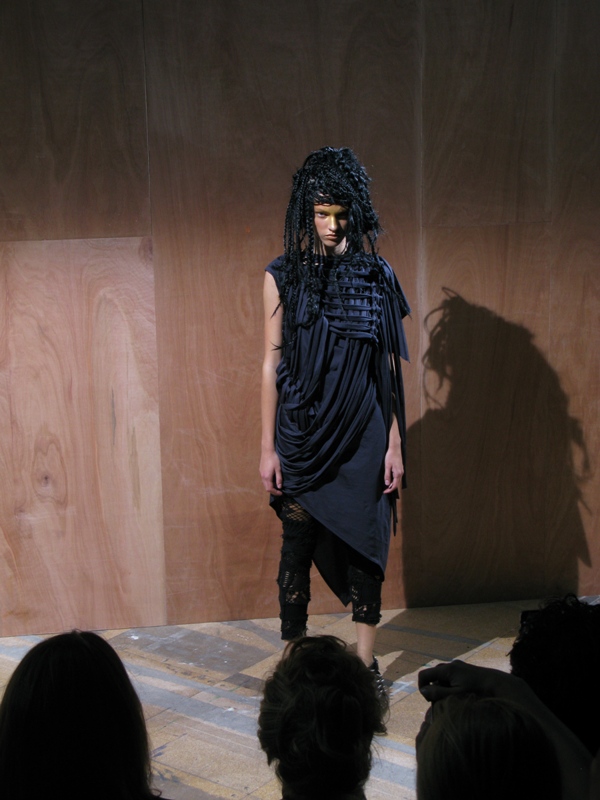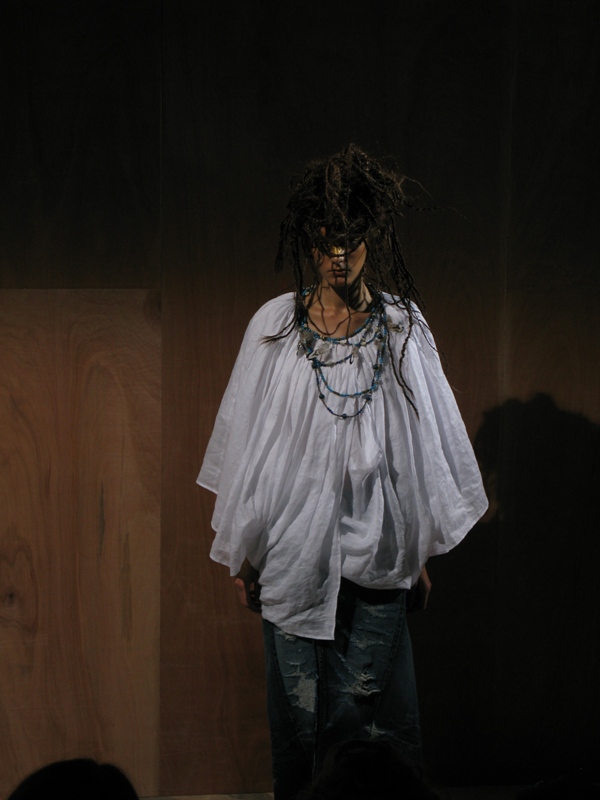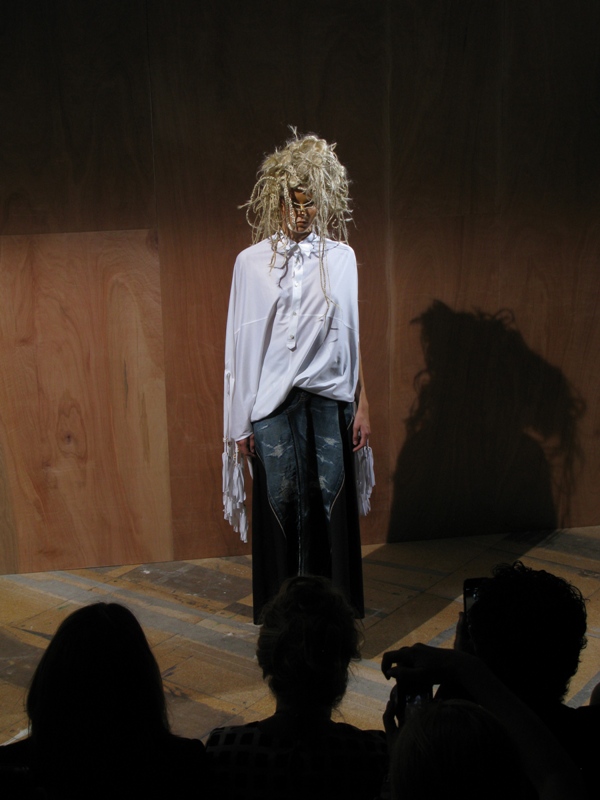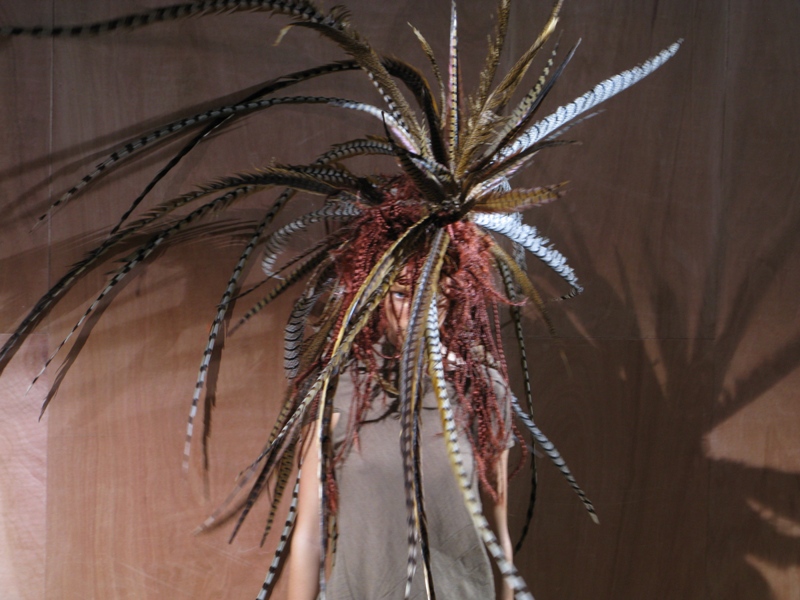 …and Place Vendôme, Espace Vendôme, to the magnificent Comme des Garçons performance!…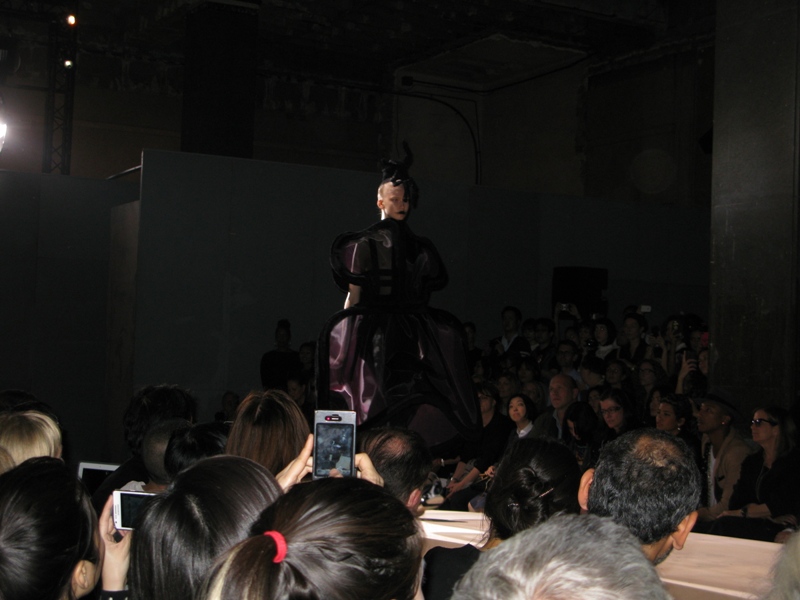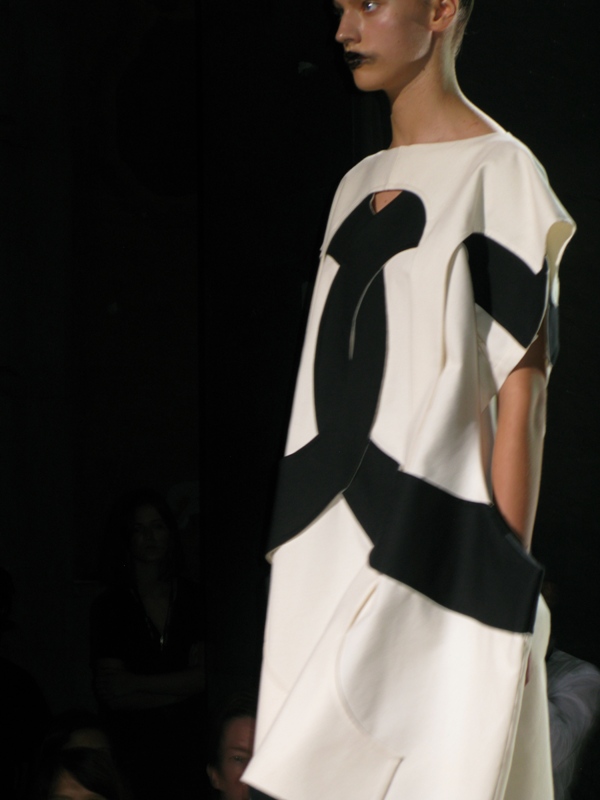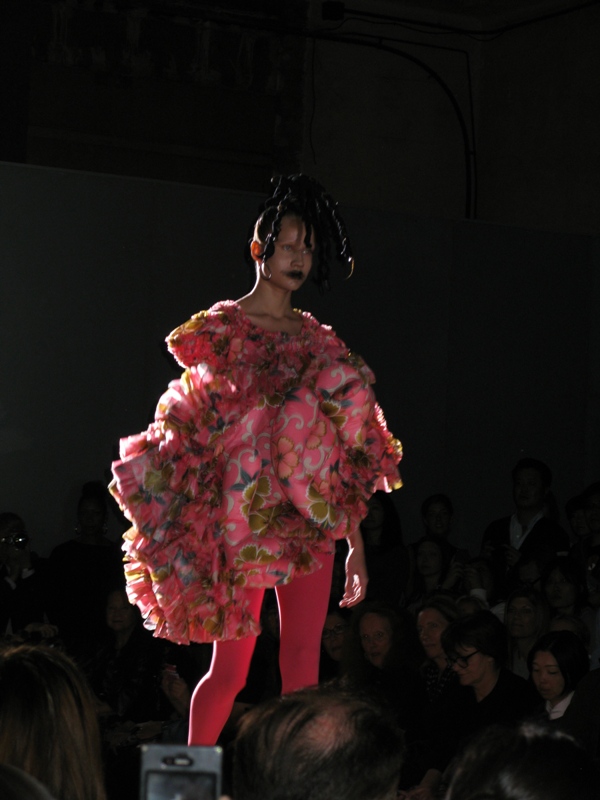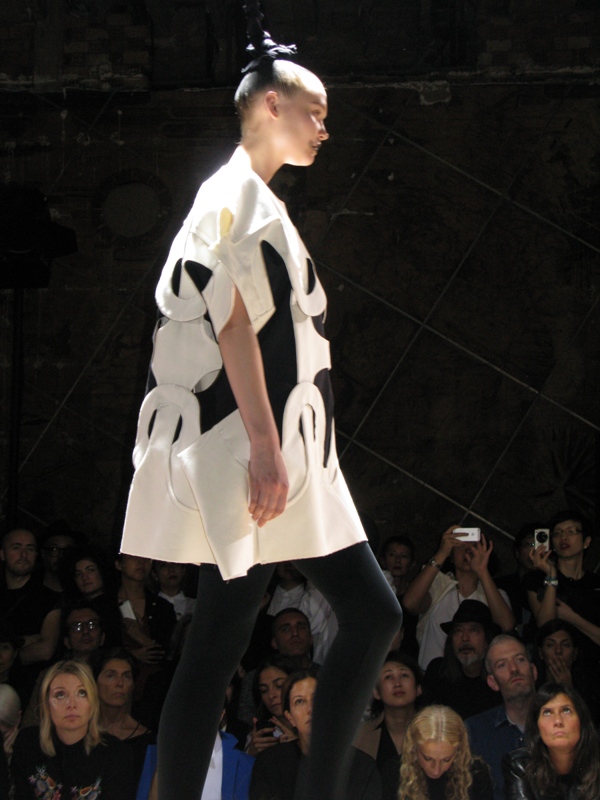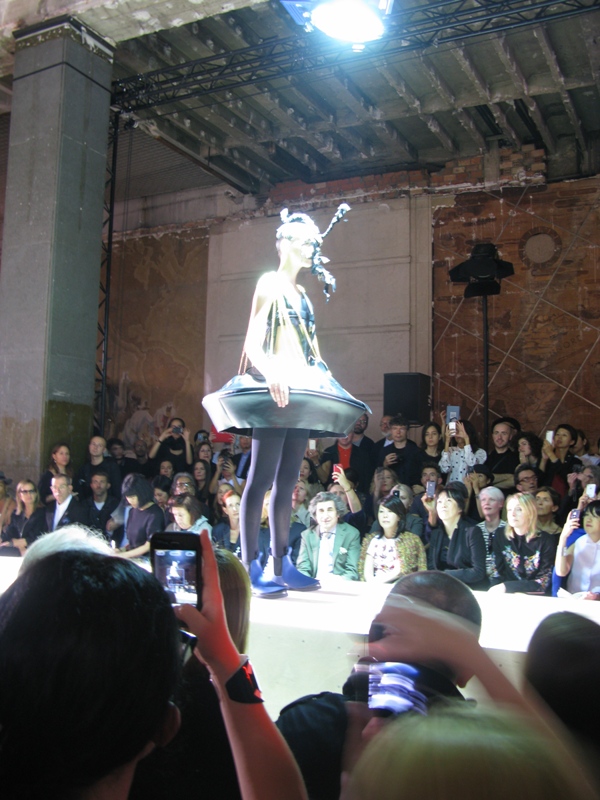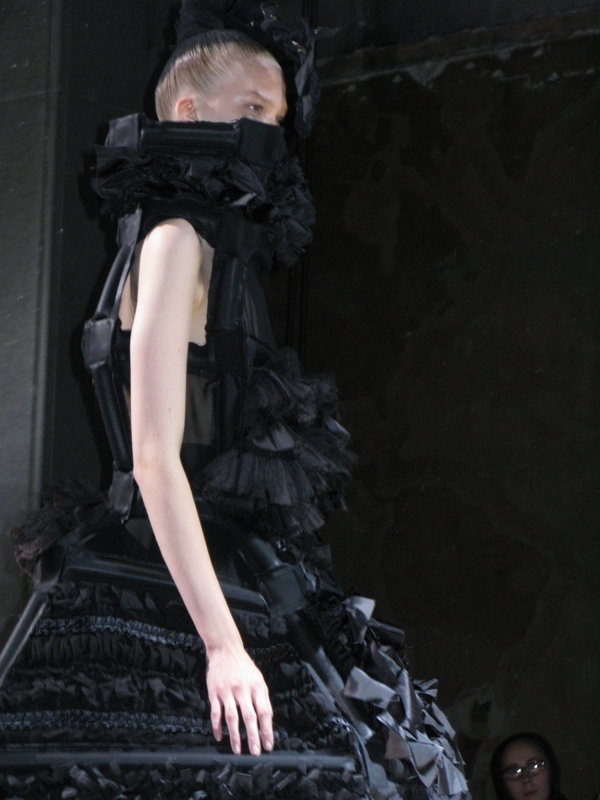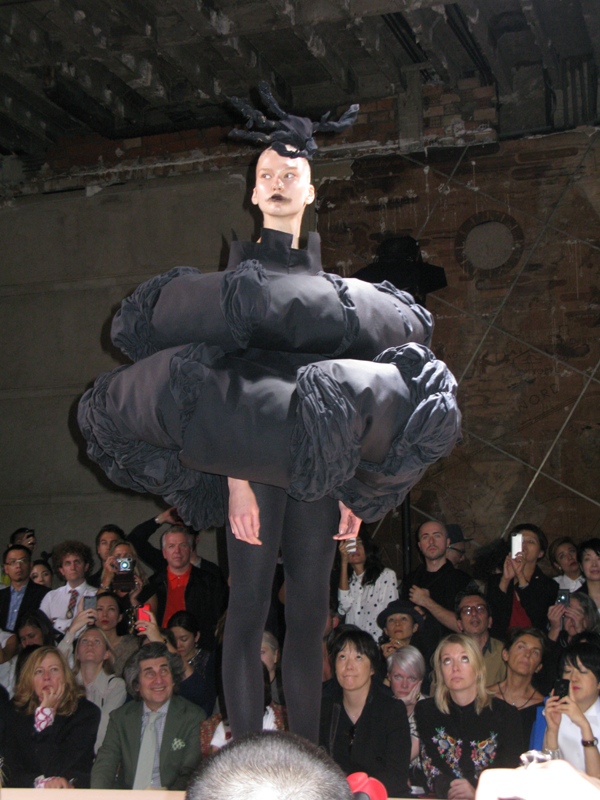 …and before the Vivienne Westwood parade , a passage to Prémiere Classe for Boboutic knitwear and some curiosity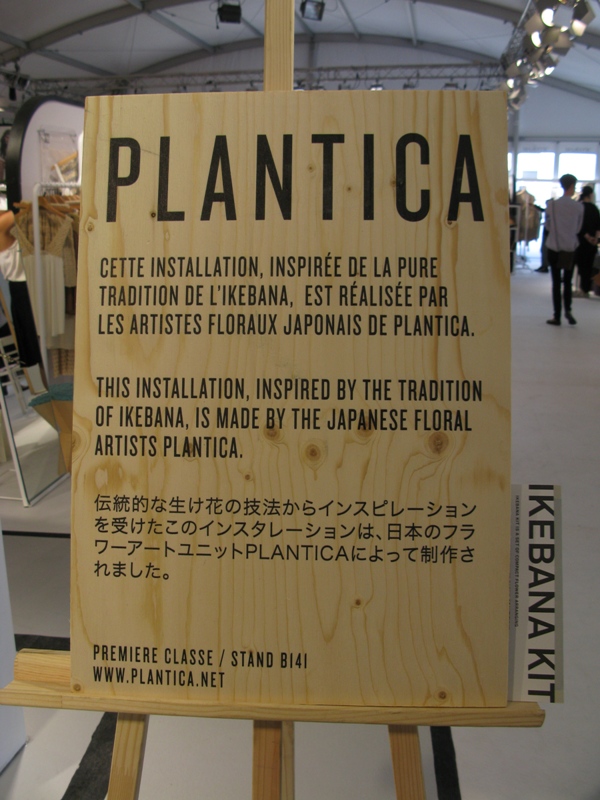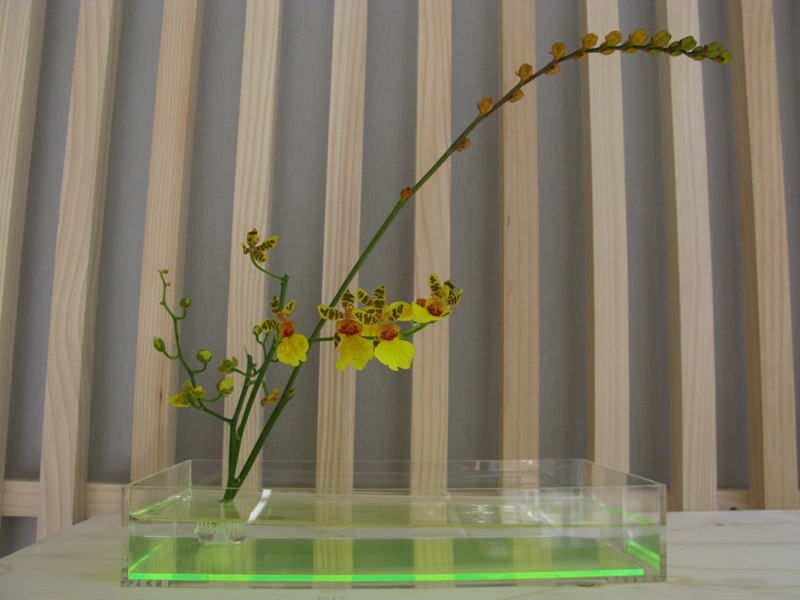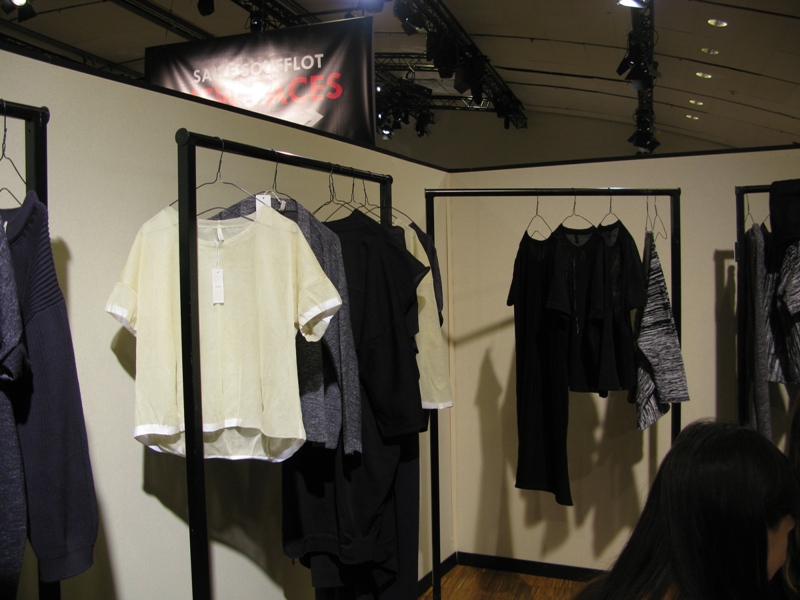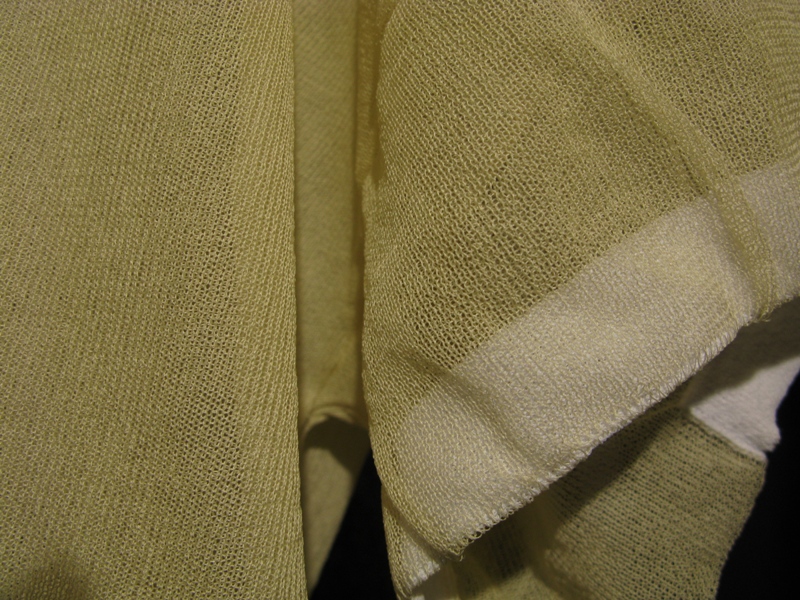 Photo by Sari Milan