From Paris: ZUCCA F/W 2017-'18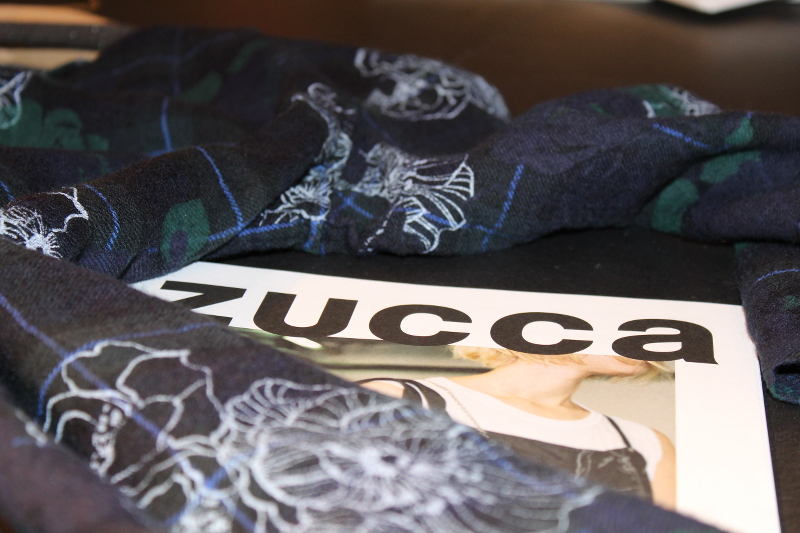 Around the brand Zucca a private audience is joined together, happily surprised whenever they come in the store and find themselves immerse in such uncommon assortment in European boutiques.
Always a Japanese production, backed by the A-Net group, affiliated with Maison Miyake that also has Tsumori Chisato and Plantation, Zucca can brag with its own path, by now for more than ten years, that testifies a consolidated maturity.
Cleaned by some decorative elements, perhaps a bit too Japanese, it is interesting to notice the skill with which details and particulars are introduced to enliven the quotidian, the dimension in which Zucca is best placed. His design is difficulty applied on big occasions, but instead interprets everyday life with careful diagonal seams, small asymmetries and prints that, together with the comfortable volumes and the use of color, allows the usage in any moment of the day without unpleasant slippages in the banal or, even worse, in the slovenliness. Zucca respects the even more hasty and concrete rhythms, speeds up the wardrobe, does not engage with exorbitant costs and cultivates discreet aesthetics, appreciated when they are so easily put on.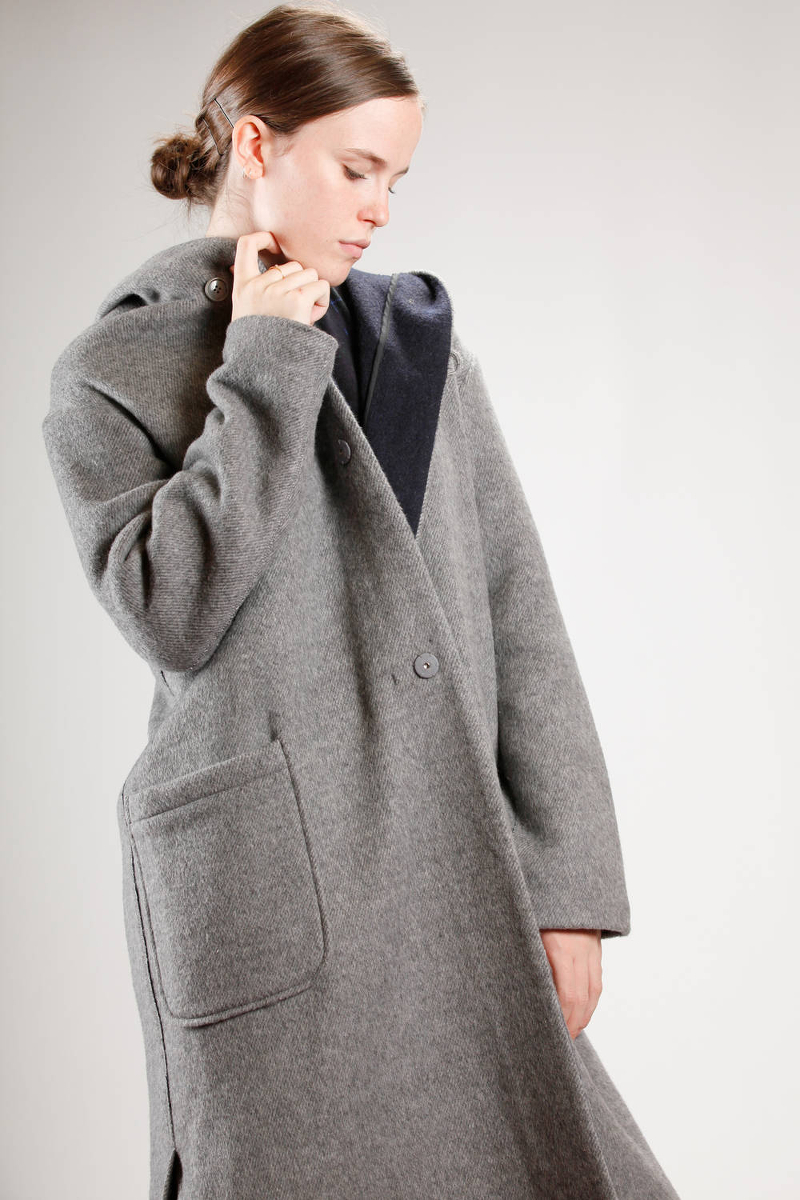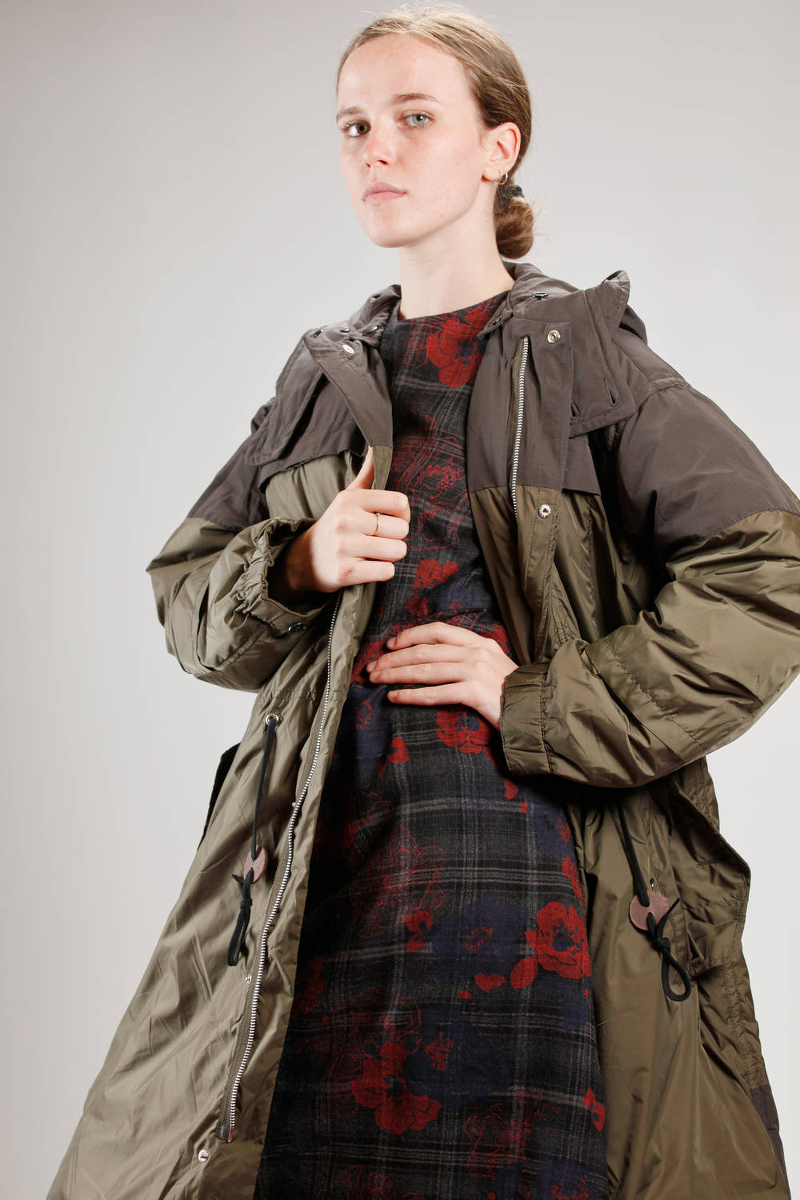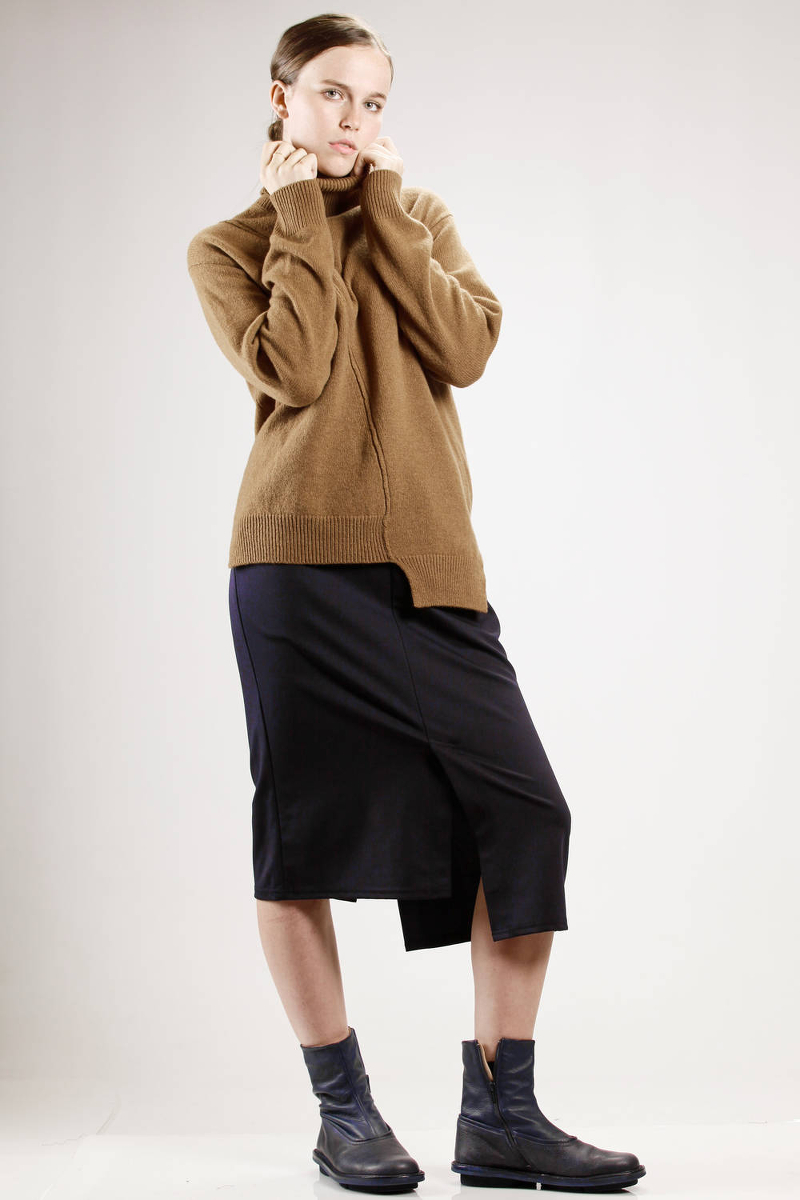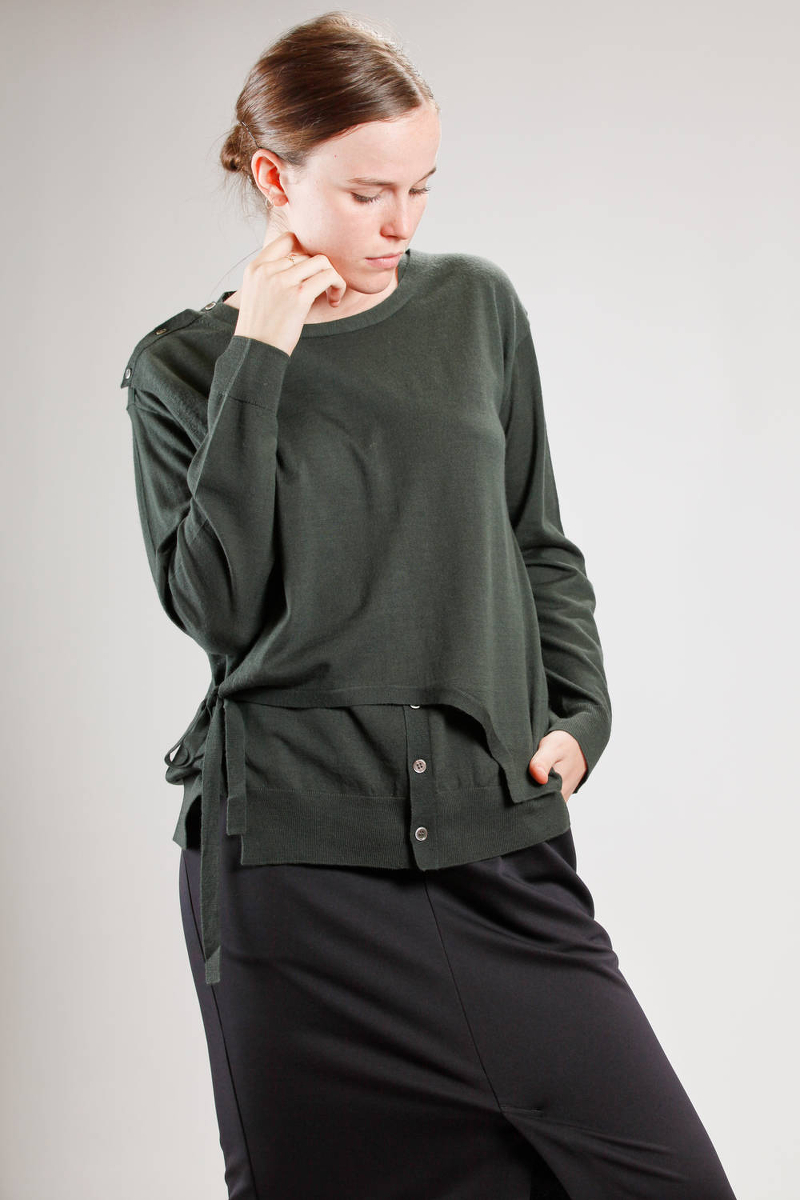 A tour around our Fall/Winter 2017-2018 selection, following the few minutes of our footage from the Paris showroom, can help one imagine herself inside heavy coats, from technical padded jackets to long coats in organic cotton, knitwear in its various weights, to printed dresses or decorated with georgette for the occasions that requires more femininity.