Comme des Garçons S/S 2017, from the show-room of Place Vendôme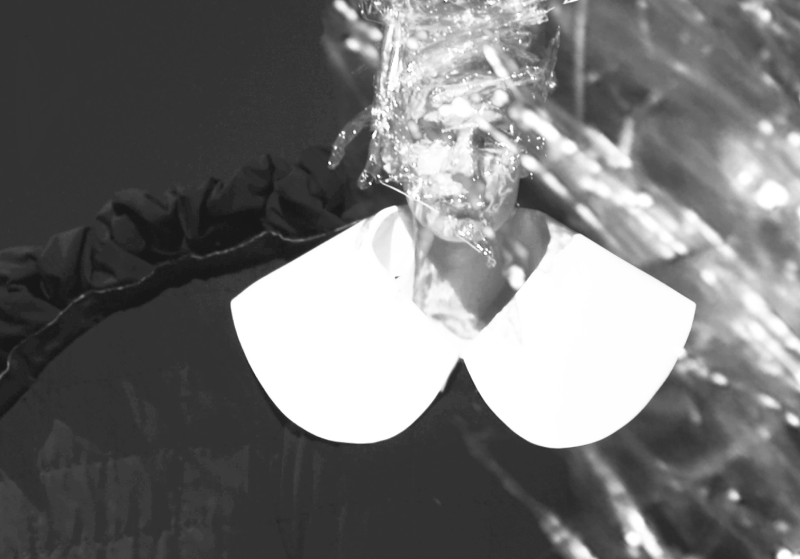 While it is now imminent the exhibition at the Metropolitan Museum of Art Costume Institute in New York, dedicated to the work of  Rei Kawakubo's – Comme des Garçons and curated by Andrew Bolton (it will be inaugurate on 4th of May), the famous online magazine, AnOther, reveals in a long article the showroom of the well know Japanese Maison, the anti-fashion temple par excellence.
A good cue for leading you inside with our video shooting of the Spring/Summer of 2017. Rare outstanding material, a concession obtained with a long collaboration and with a peculiar organization of the store activity, with preparation, archival and historical memory and, above all, with an approach to new proposals of recipients otherwise poorly assisted by scarce communication on this kind of clothing.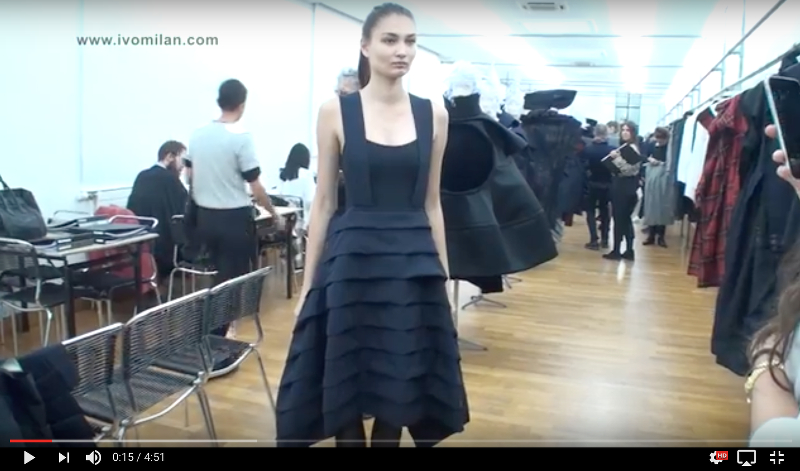 For some years now Rei Kawakubo uses the catwalk as the sheet music upon which composes the ceremony of her collections. No more suggestions on what to wear during the season, but philosophical insights translated into highly complex textile forms, from which to draw clues on fabrics and weights that will make up the seasonal assortment. The designer explores and then wraps the spirit of time presenting it to a tense audience with the sacrifice of an increasingly less accessible and intelligible comprehension but, in its abstract distance, more and more poetic and theatrical.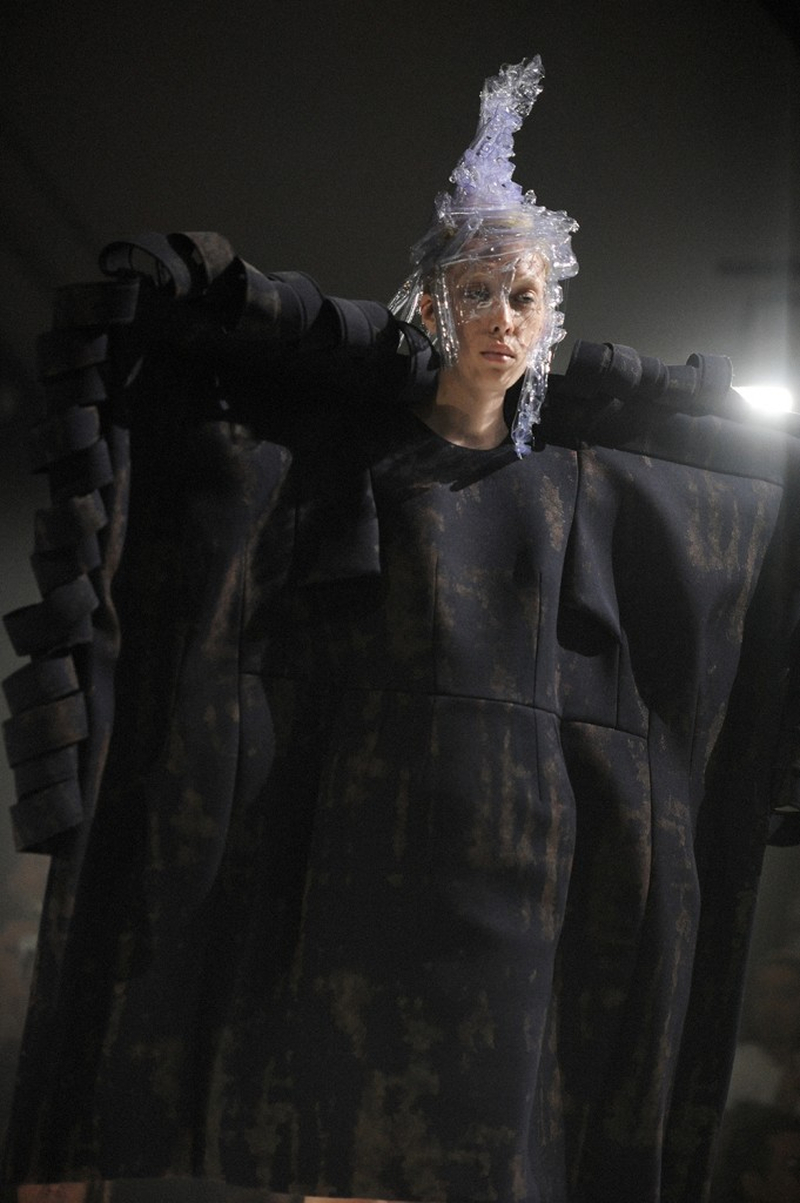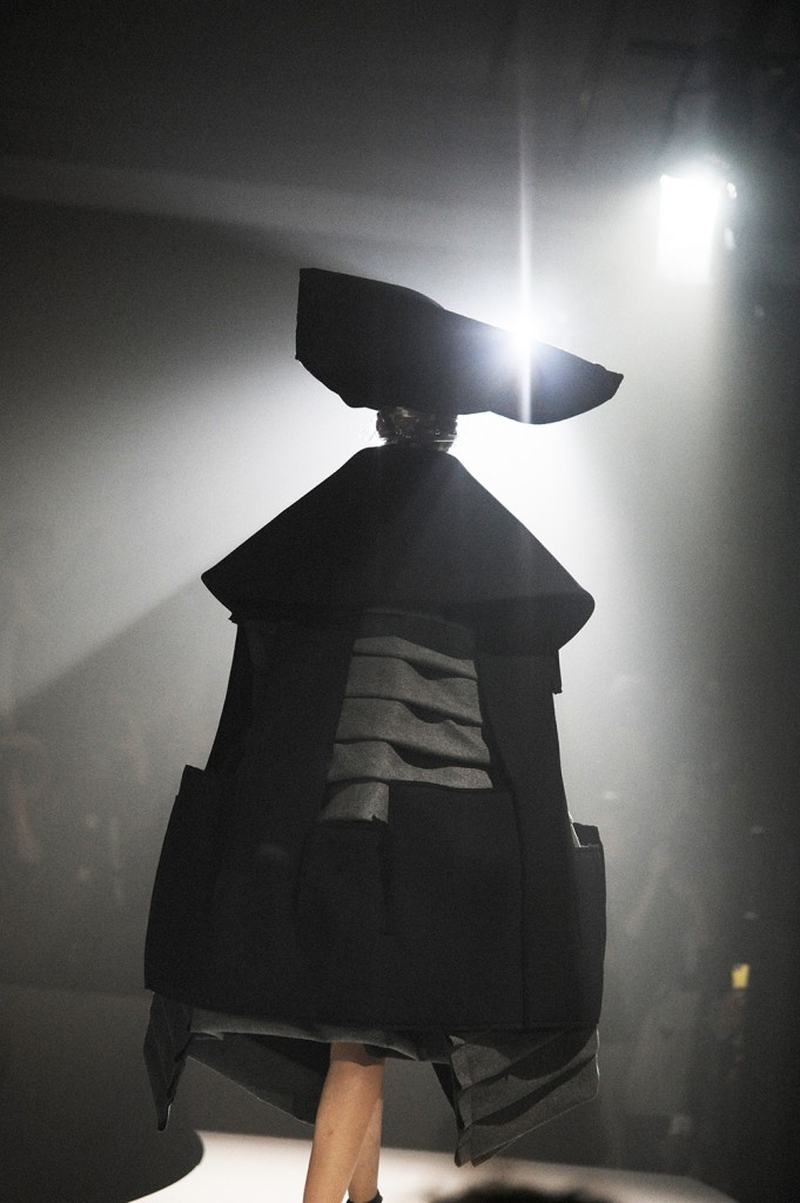 Photo by Crash
In the Place Vendôme space, the bulky shapes resize, becoming viable clothing, which does not deny the feminine silhouette with the excesses promised in the fashion show. The camouflage is wearable in the asymmetries of jackets and t-shirts. The disturbing paddings for the summer translate into irregular folds, stylistic solutions that enhance the movement of the garments or decorative elements for an easier use and composition.
The selection takes place in a space stolen to huge sequenced installations, works first withheld from scene, then immersed in the soundtrack which, looped for days, it evokes and reinforces the suggestions of the recent stage show.