Chez Marc Le Bihan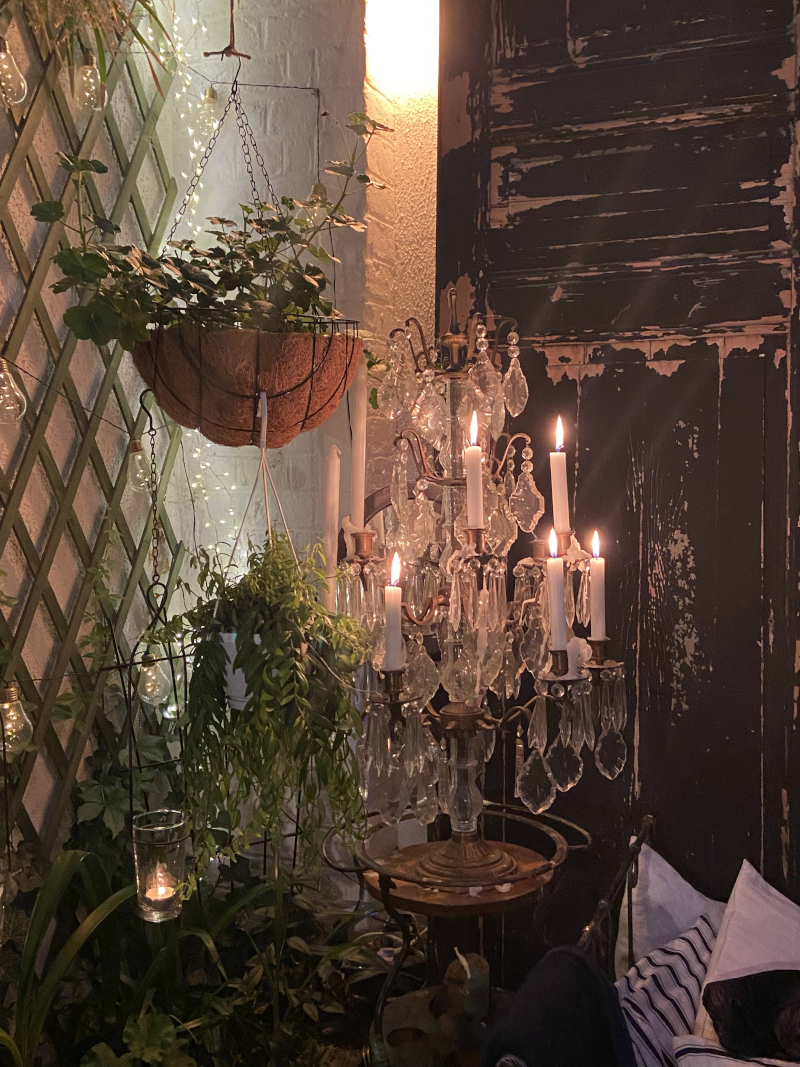 Early October 2021, it's still hot during an atypical Paris Fashion Week, with few foreign presences, fashion shows, and showrooms (effects of the pandemic and all relevant restrictions).
After almost two years of absence from the Ville Lumière, with great expectations, we plunge into the neighbourhood hosting Marc Le Bihan's space, in the 13th Arrondissement, near Place d'Italie. We don't really know this area well and it seems not to be so familiar to the fashion circuits. So it's a surprise, for us, to walk on quiet little streets up to the small hill called Butte-aux-Cailles. Step by step, we get close to rhythms that are completely different from those left only few subway stops before, in the far more animated Marais. We feel the reassuring silence of popular areas on days off and the diffuse white of the houses, like a sunny village on remote Greek islands, interrupted by recurring colourful murals. Bewildered by the sudden change of perspective, almost holiday-like, we arrive, with perfect punctuality, at our appointment.
A blue-stained door opens to welcome us into the French designer's workshop, located right next door to his home. This is where he has been moving with his showroom for the past few seasons. Far more spacious than in the store in the Pigalle area, it spreads out behind a magnificent green indoor patio, carefully set up to welcome friends and clients with the sincere warmth that distinguishes his mild and generous attitude. An ability to put everyone at ease that involves every single cell, leading it to a zone of comfort and well-being. The meeting is almost touching, after so long and with all the changes faced. We are brought back into the working mood, only after relaxed and affectionate greetings, seasoned with ironic lightness, thus studying and mentally composing the choice of a vast collection, spread in several rooms with soft lights.
A path inside a poetics further evolved from last seasons, where Haute Couture harmonizes with the archive (always present) and novelties with a more contemporary taste.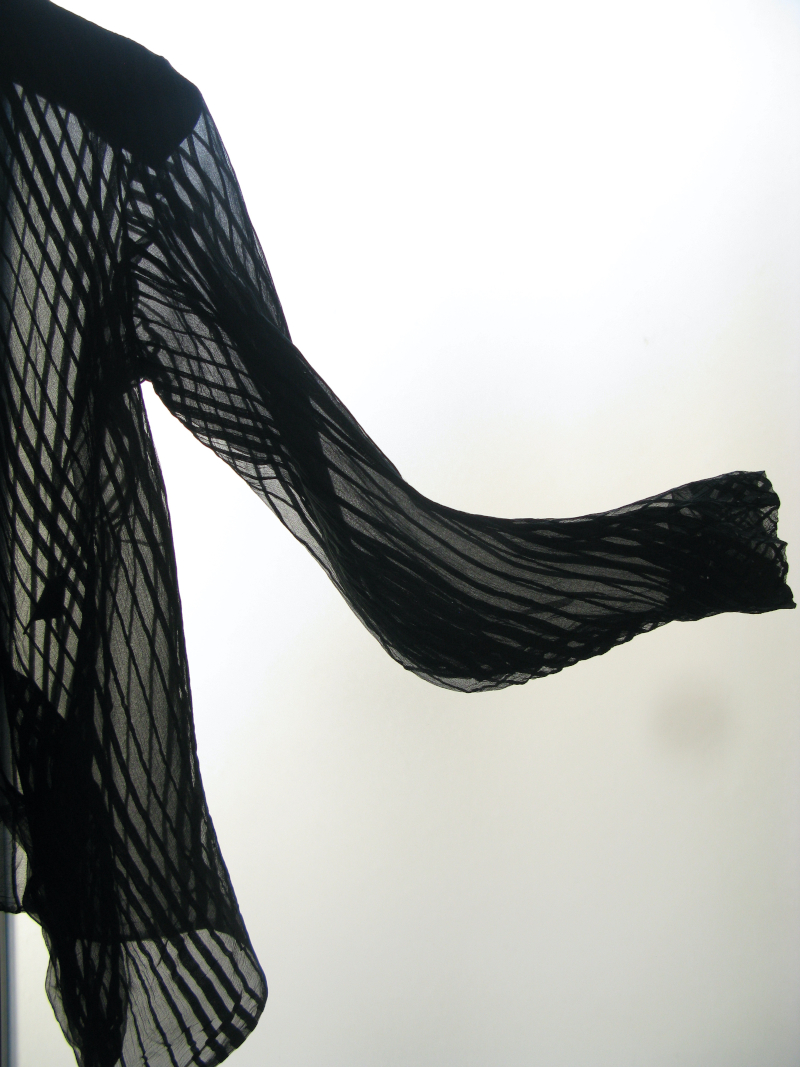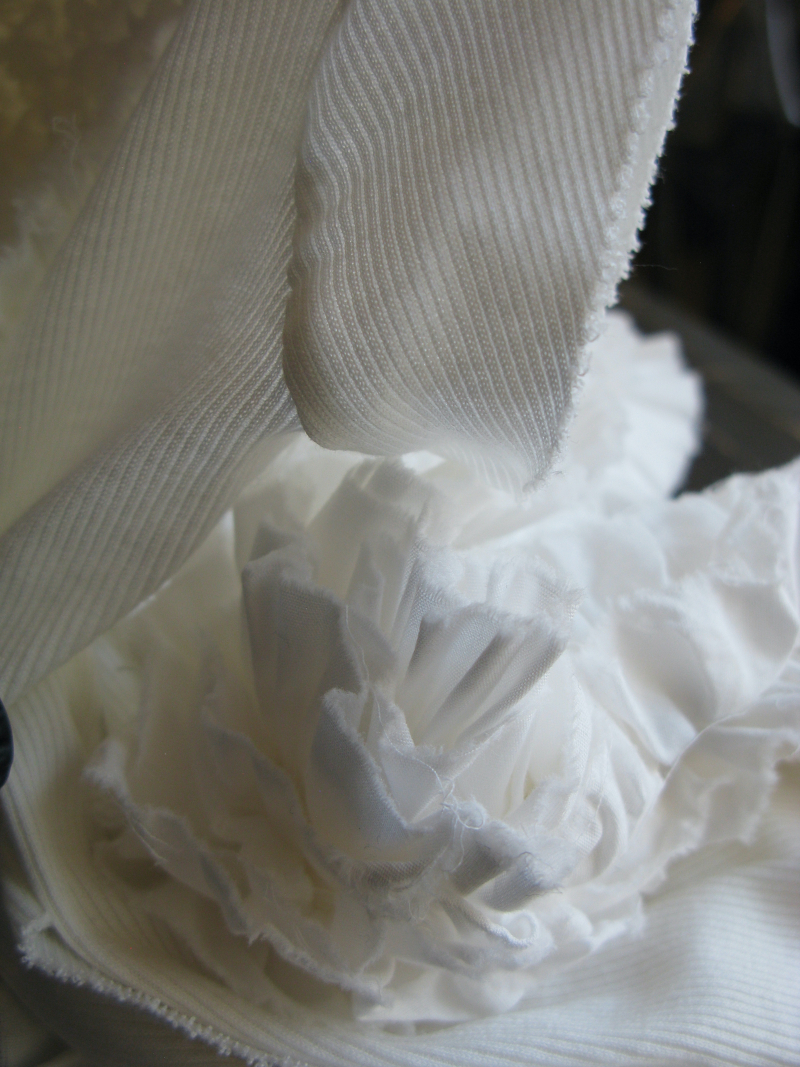 We have already extensively presented it in the past (for an in-depth look, see here) and Marc Le Bihan manages to develop the same idea of femininity with extreme consistency and creativity, without giving in to the drift of 'everything returns' with dreaded and boring redundancies. Although he has now been in this sector for several years, in his 2022 spring/summer collection a tension toward experimentation both, formal and textile, is evident. From the 'writings' with moving and contrasting under-stitching that emerge from complex dyeing of silk, daring experiments that halve the size of the starting fabric, to textile patchworks that with the constant use of the idea of an unfinished work – an open work – generate garments with ambivalent categories. Even when you wear it, partially jacket and partially shirt, able of placing themselves, depending on their combination, in very elegant settings or in more informal everyday contexts.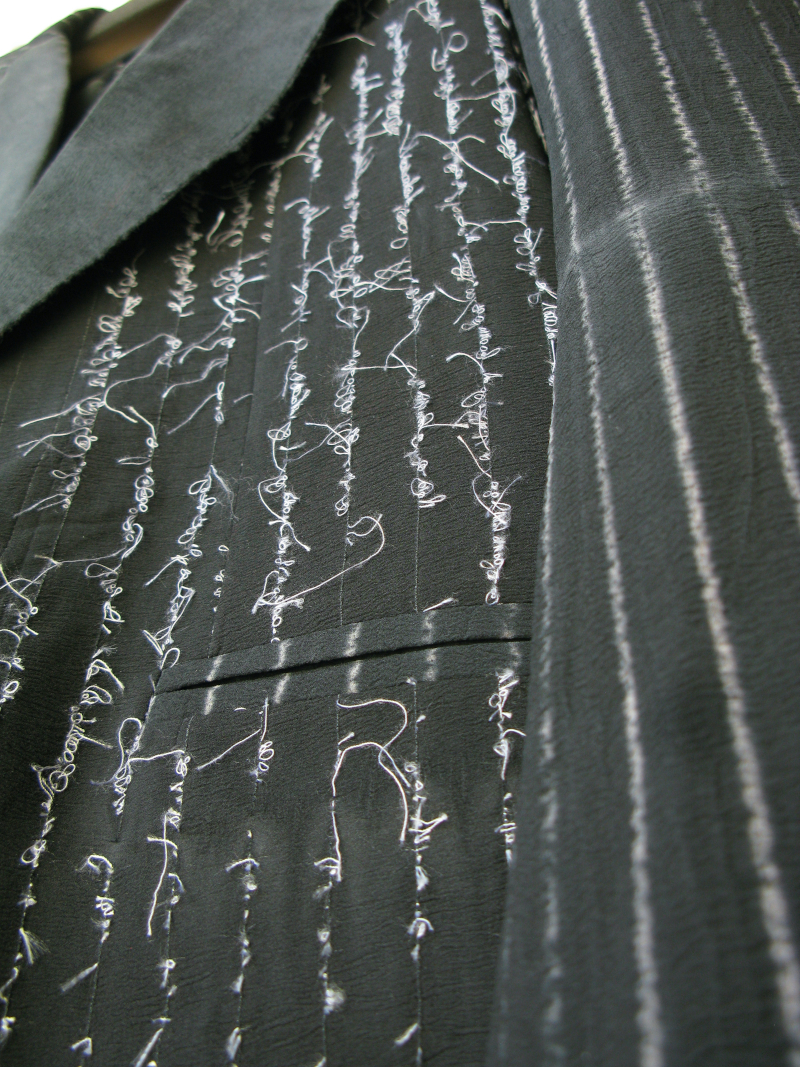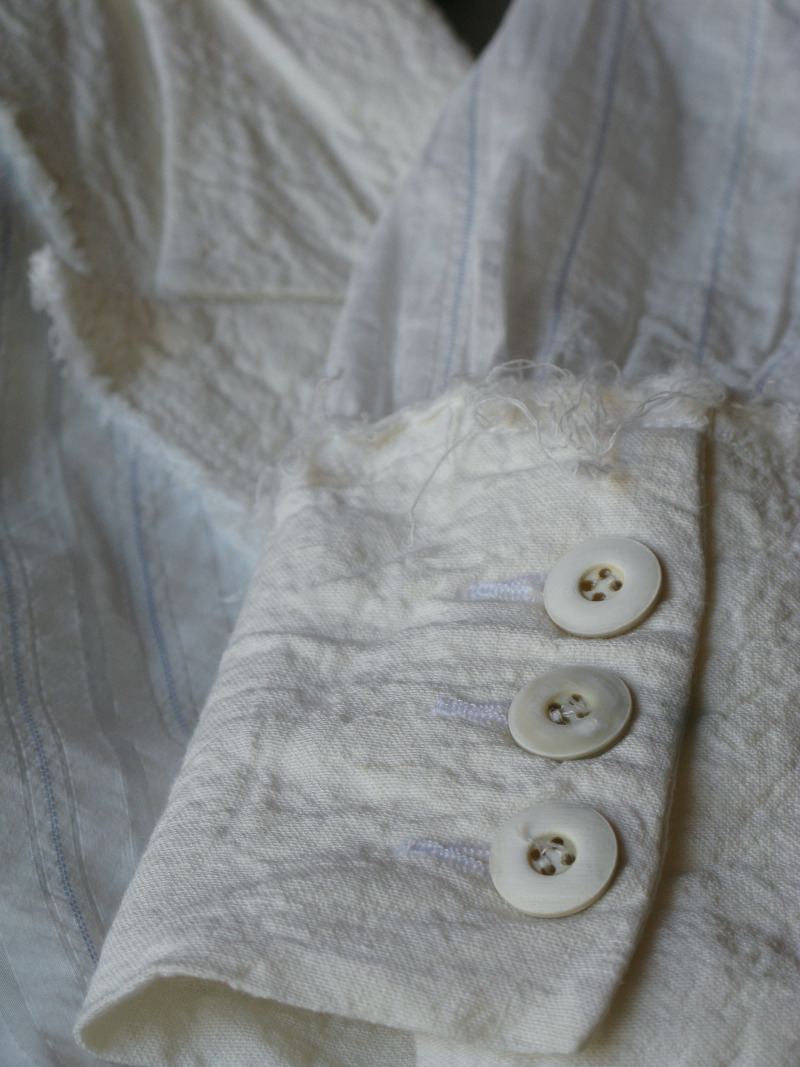 And the presence of tulle, so recurrent in his path, is elaborated within a range of colours that, in impalpable overlays, sketch nuances of touching poetry. A certain latent romanticism, is always included thanks to compositions with more composed and severe lines, with raw-cut profiles and complex tailoring constructions or rough ruffles in silk and elastane.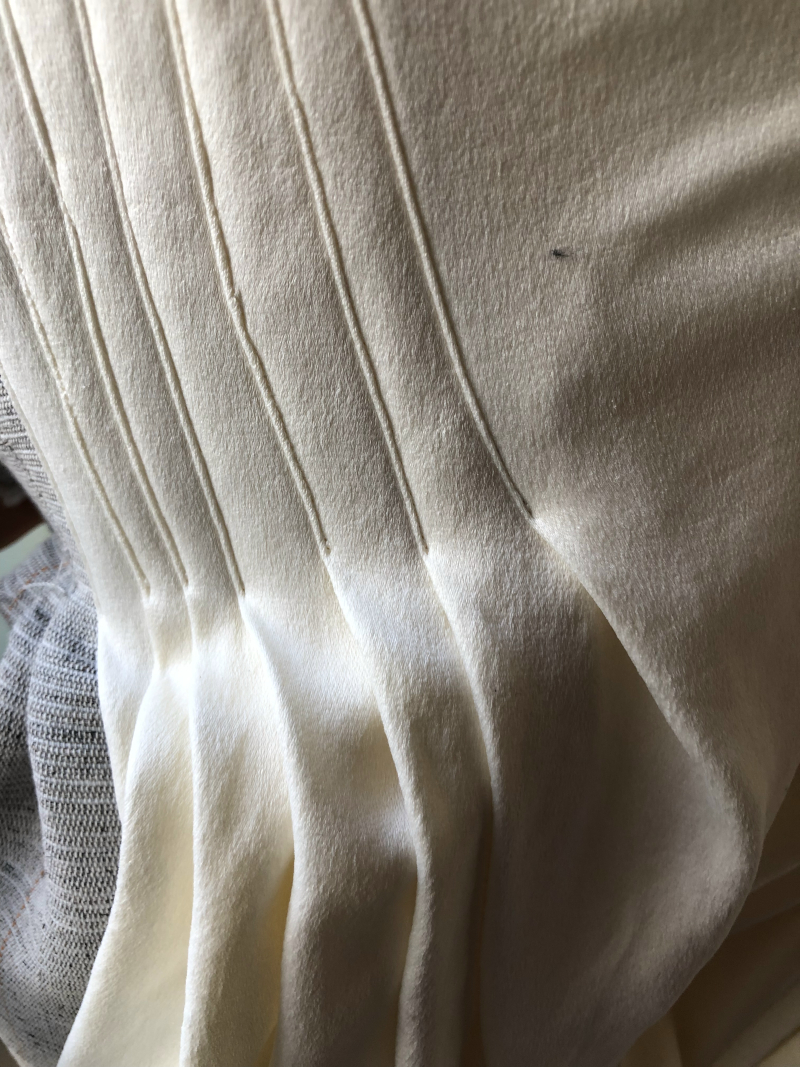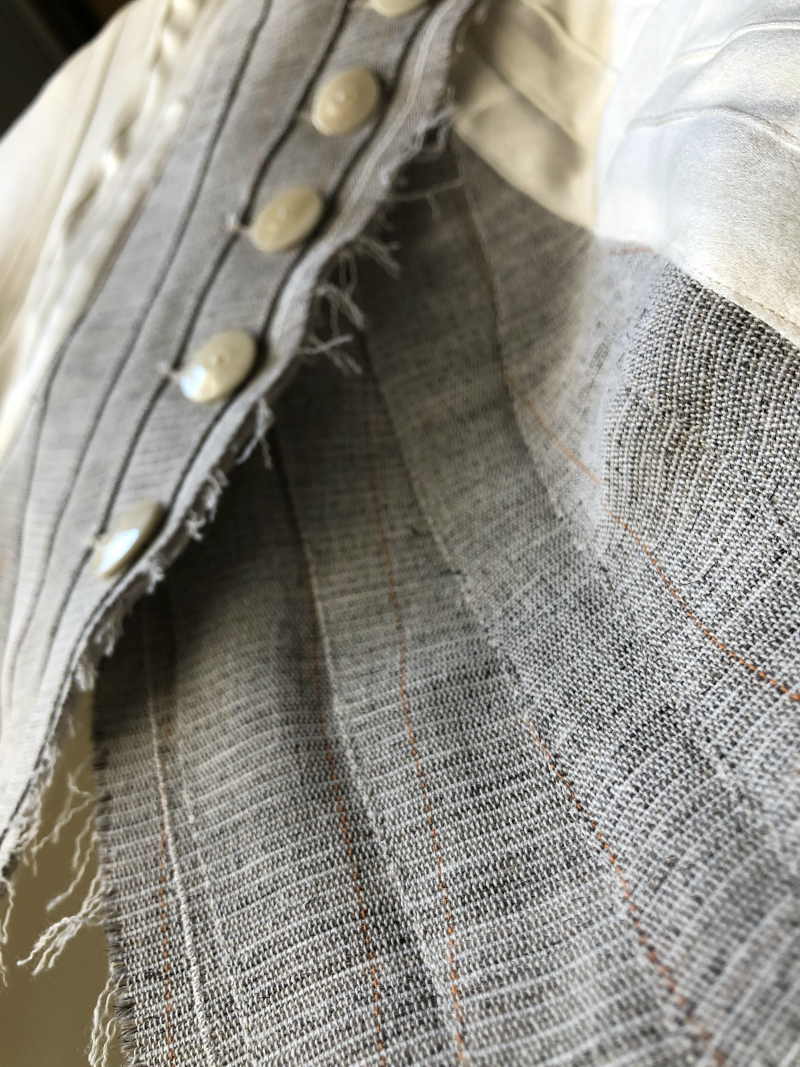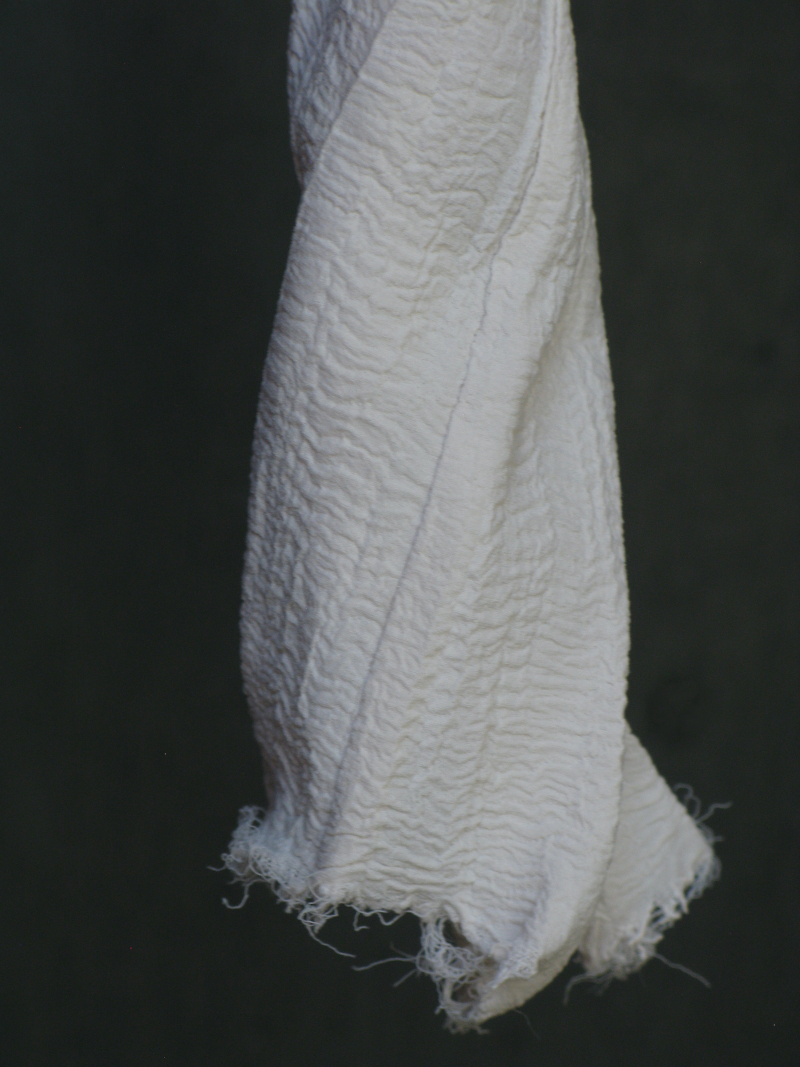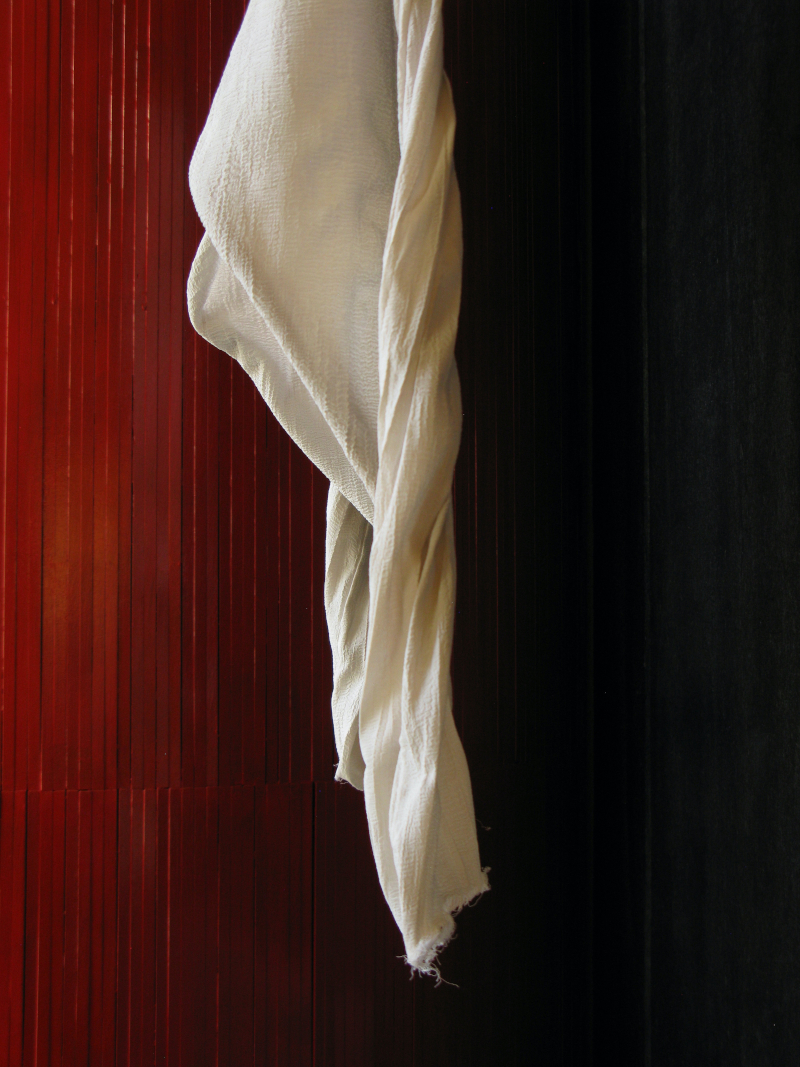 The assortment is complex, not easy to subtract elements from a symphony in which everything is interconnected, but, in the end, re-emerging from an almost hypnotic enchantment, you find yourself in a personal selection that Marc observes, with curiosity and satisfaction, struck himself by the inexhaustible interpretative possibilities of his proposals.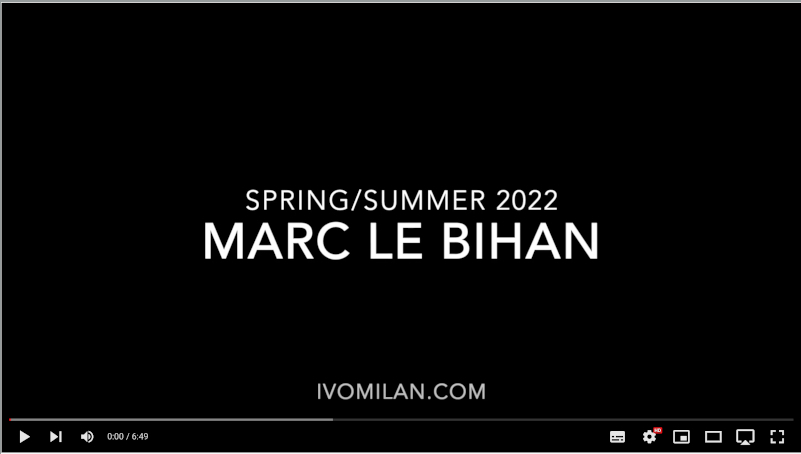 Meanwhile evening has fallen, with the mottled sound offered by a scratching needle the record spinning, we return to the pleasure of interminable tales and long-awaited laughter…