Comme des Garçons | Spring/Summer 2018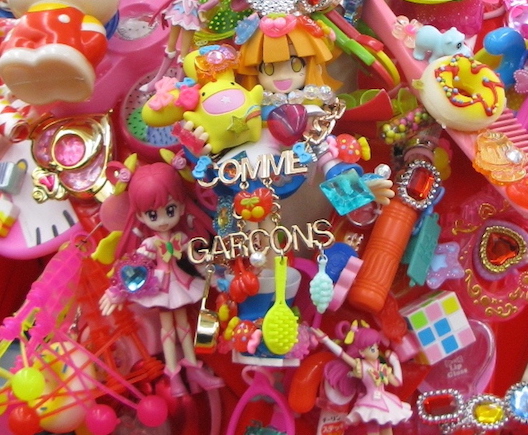 Much closer to a theatrical performance, the Comme des Garçons fashion shows have become an opportunity to witness the staging of a sort of textile fashion zeitgeist. The designer's renouncement of any sort of purposeful function for the season links, in fact, the viewers to an unprecedented interpretive tension, aimed at guessing the possible materials that they may be able to see later in the showroom but also, and this being everyone's challenge, guessing the cryptic message carried by strictly scenographic clothes, often in symbiosis with the soundtrack. Inside the Russian embassy, the selected place for the Spring/Summer 2018 fashion show, we will not find any garment that can be worn, but the theme and the spirit of the collection, called Multidimensional Graffiti.
Rei Kawakubo arbitrarily combines the 16th century, in the recognizable works of Arcimboldo and Sesson Shuchei (an artist more familiar to the Japanese culture) with the contemporary black and white illustrations by Stefan Marx, the graphic design of the eBoy group, the manga drawings of Makoto Tahashi, or the colored faces of Serge Vollin. A hammering soundtrack, definitely pop, holds together the different artistic experiences, perhaps an invitation to recognize the value of youth culture or more a subtle parody of the confusion around the concept of contemporary art?
Accompanied by the many questions created by the designer herself, in the showroom we finally discover the translation in the form of dress of the Kawakubo provocations.
The pictorial or graphic works occupy the entire space of the dresses and shirts, classic fabrics, such as the glen plaid become gimmicks to emphasize more sophisticated textile games, made of cut sleeves and sewn on the body. The forms help, in their way of suiting nicely, to transform the female silhouettes into singular supports meant to lead elements of art history in everyday life.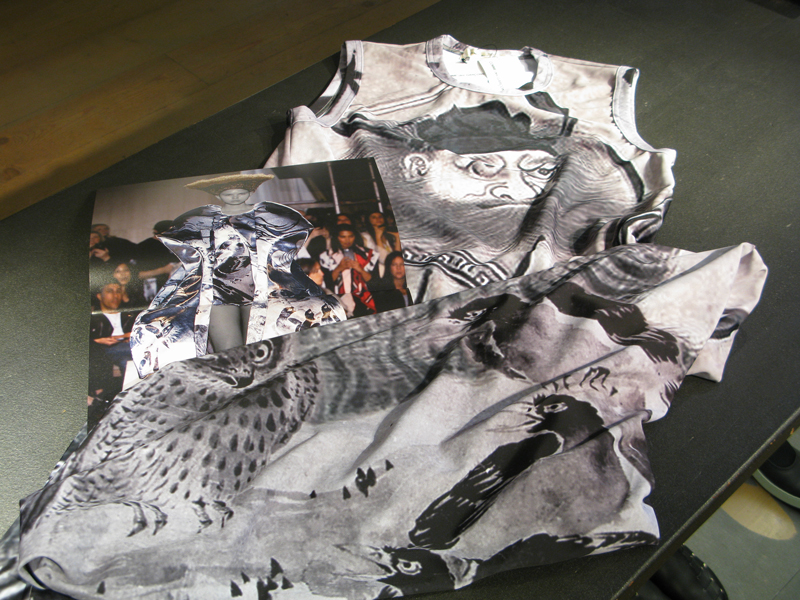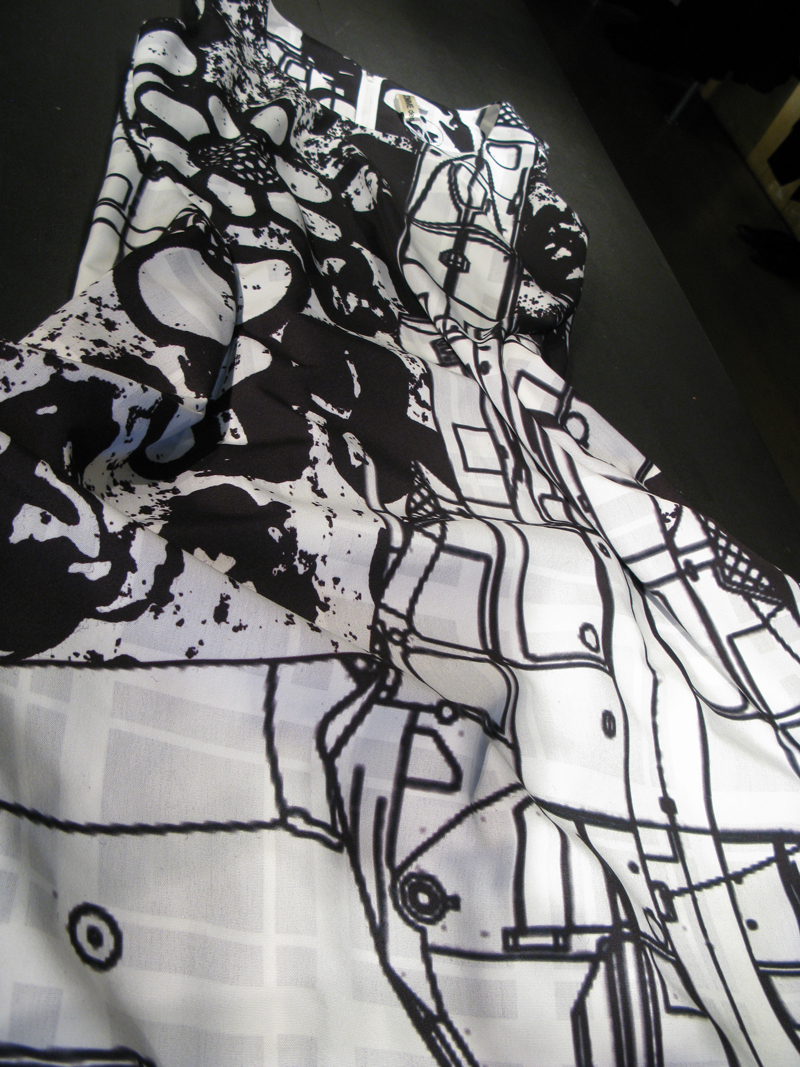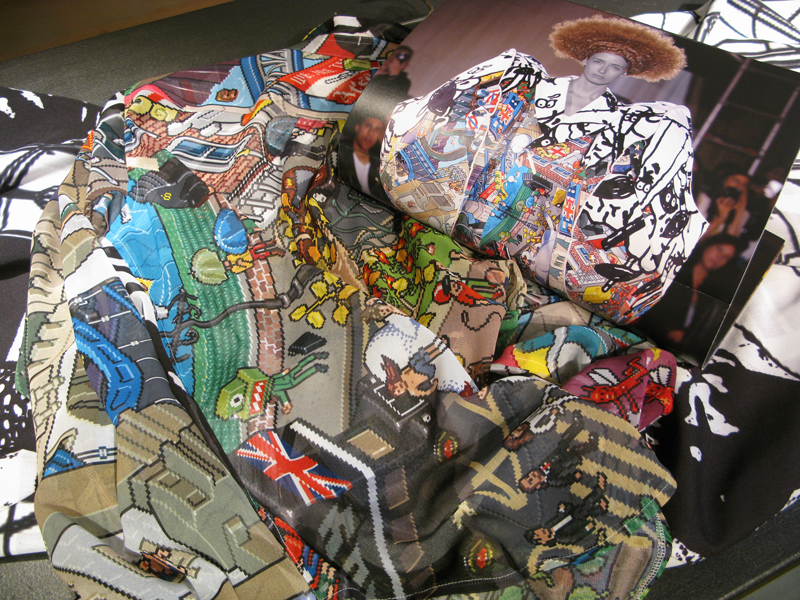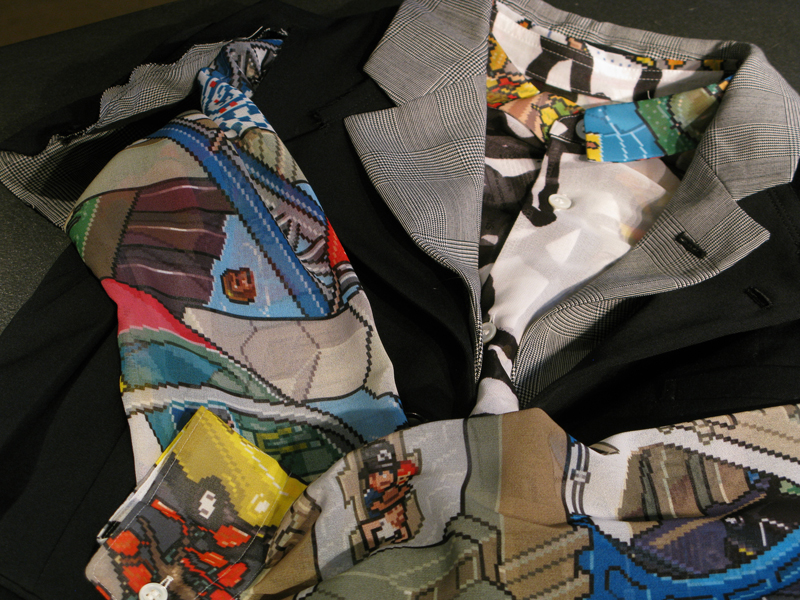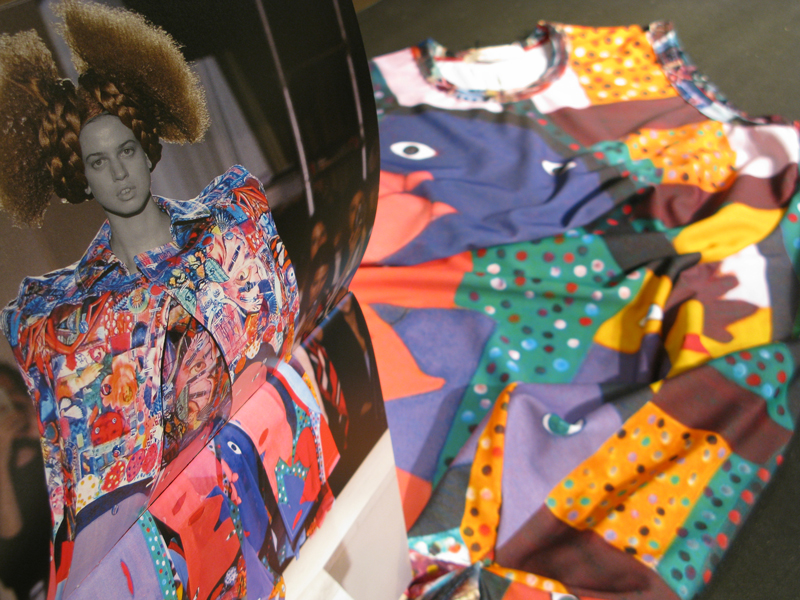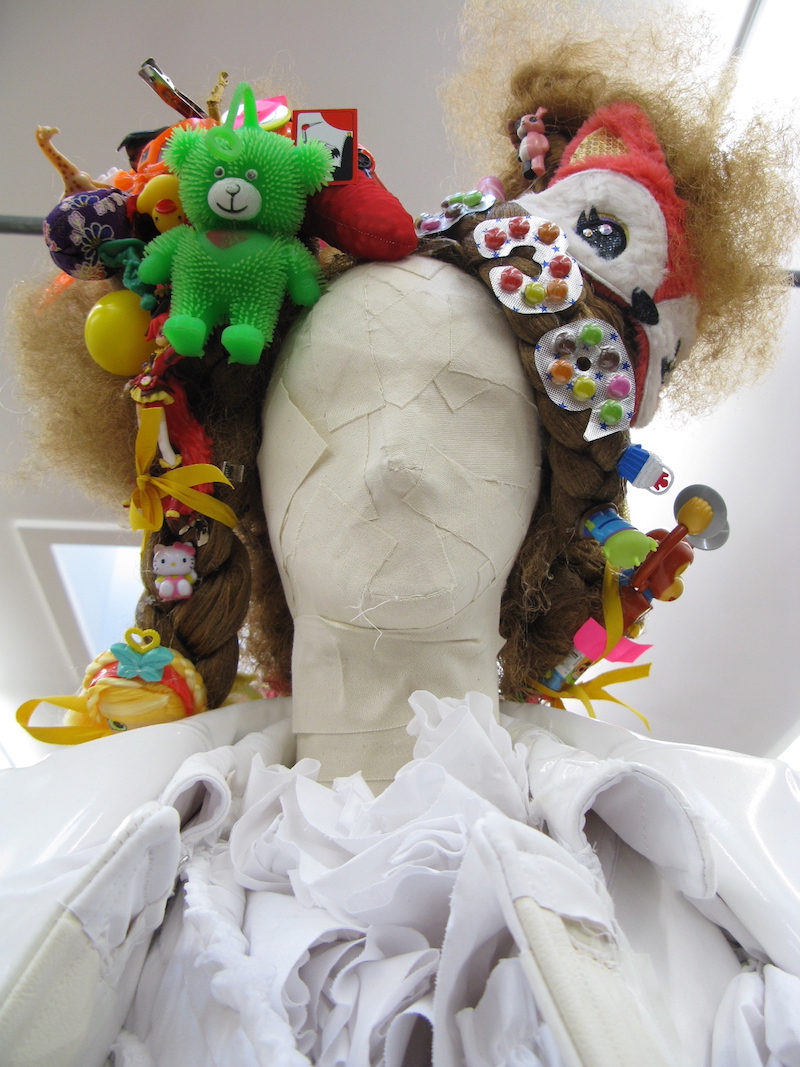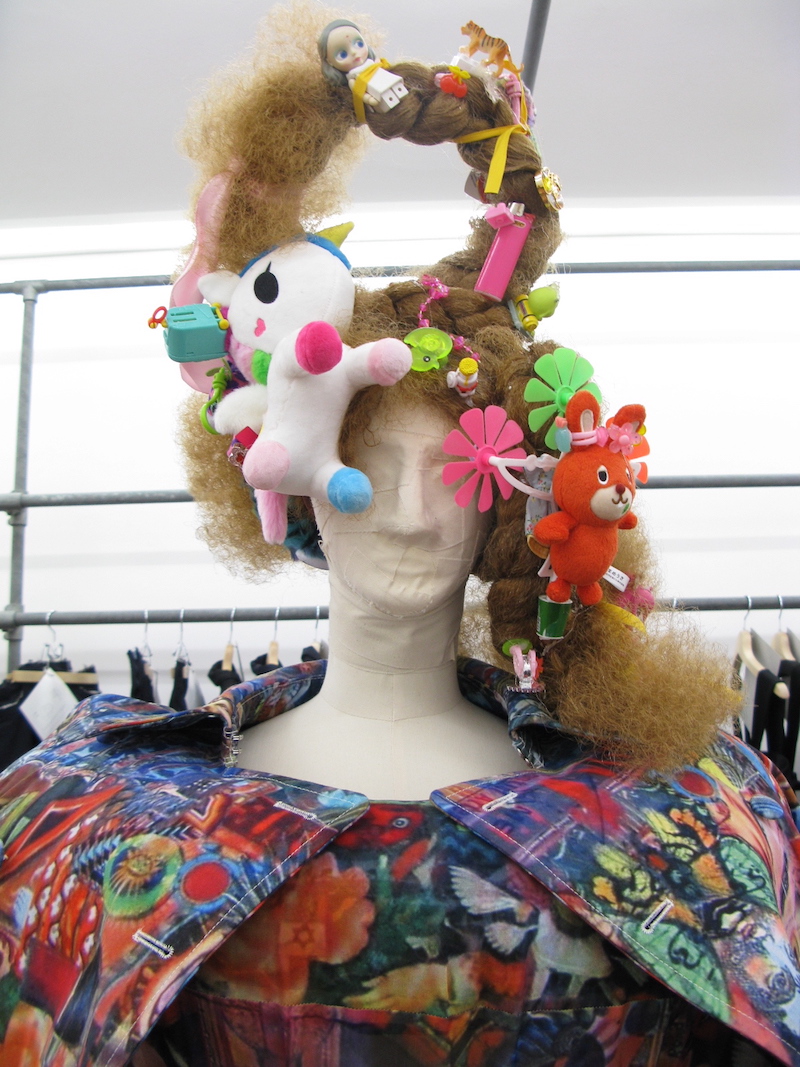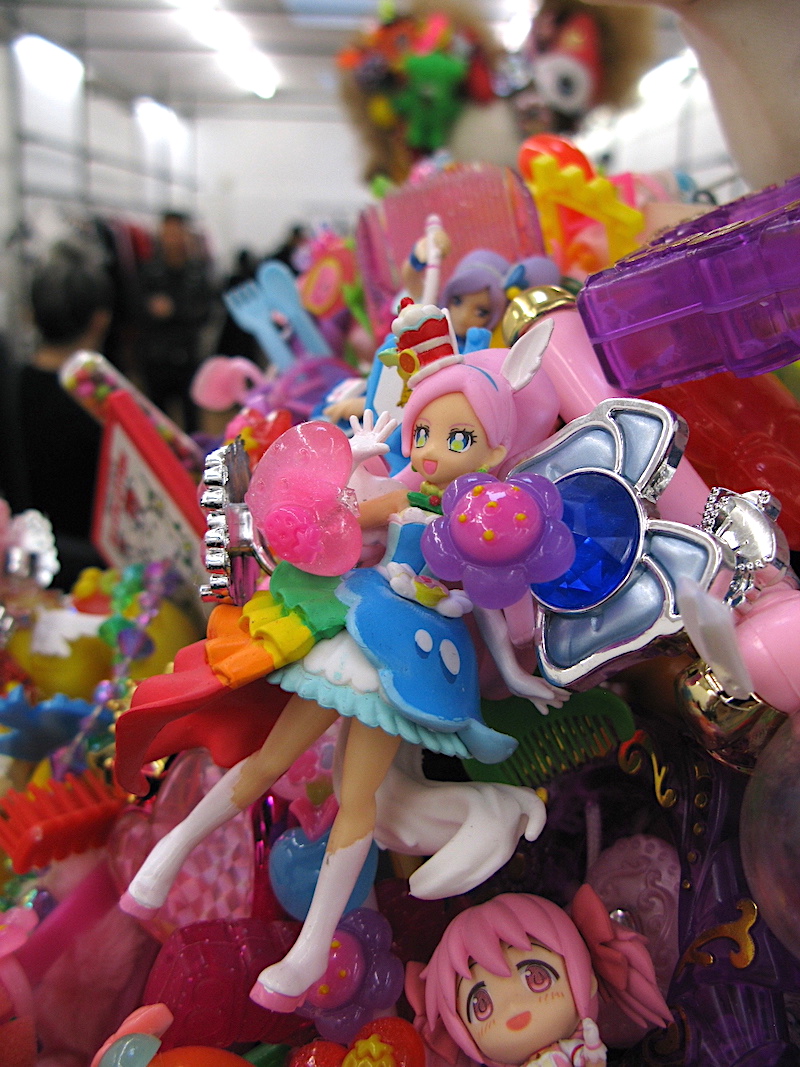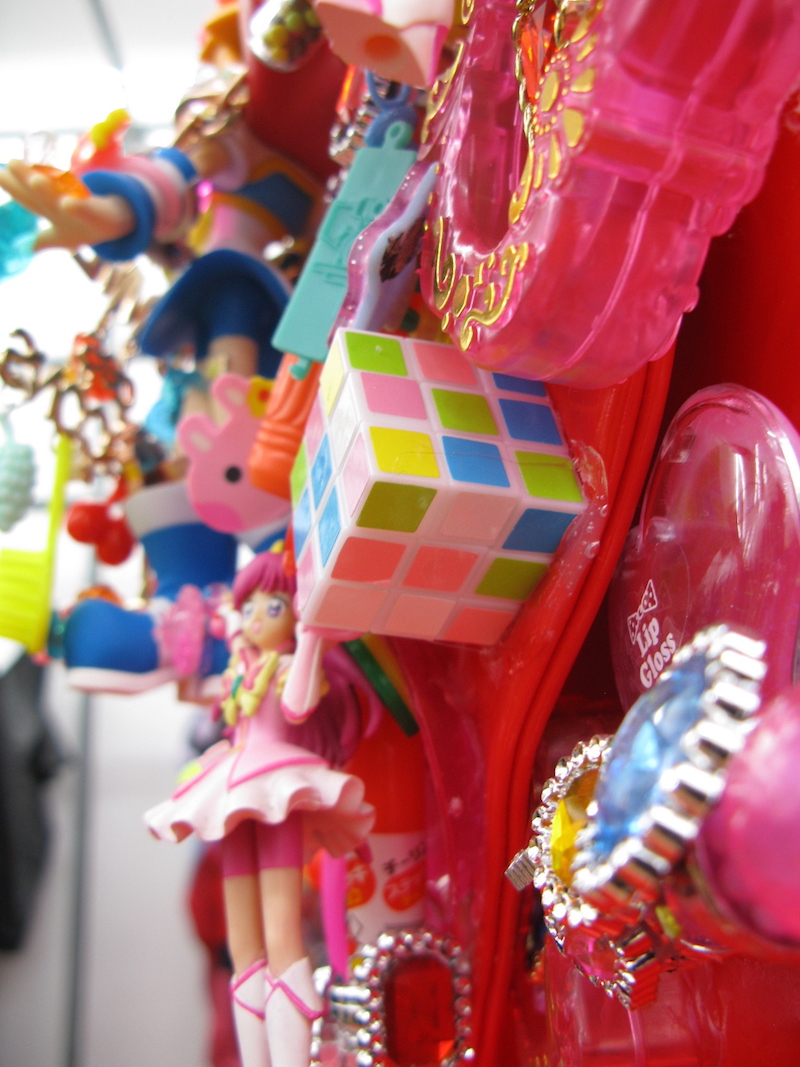 Our video footage can be an useful tool to enter with less difficulty in the most practicable dimension of Comme des Garçons and to learn also about the less daring world of the other line dear to the Maison, the Comme des Garçons-Comme des Garçons.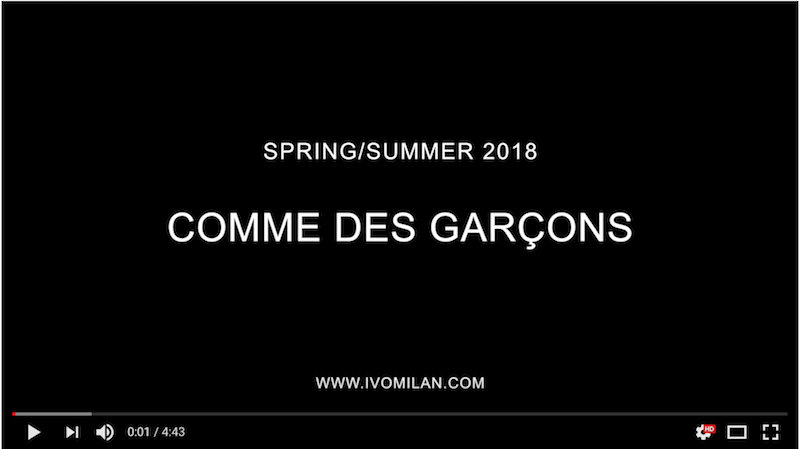 Find online the new Spring/Summer Collection 2018